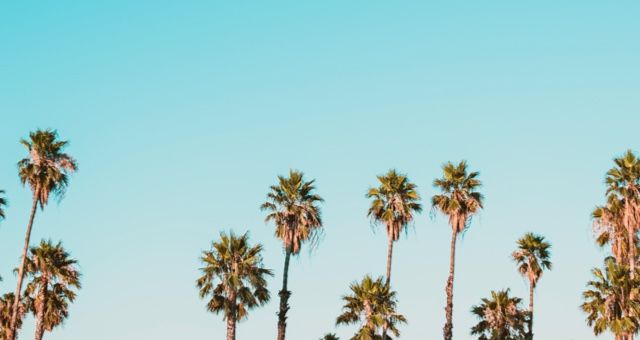 This content contains affiliate links. When you buy through these links, we may earn an affiliate commission.
It's the season of surf, sun, barbecue, and, of course, new YA paperback books. I'm a huge fan of the paperback for its portability as well as its lower price point, and summer really is the season of the paperback, as you can tote it any and everywhere you choose to adventure.
Find below a roundup of some of the most exciting YA paperbacks hitting shelves this summer. As always, publication dates can shift, so these are as current as can be expected. Some of these books are paperback originals—meaning they'll only ever release in paperback—while others are reissues and still others are first releases of paperbacks from books that have already been published in hardcover. I've stuck to first books in a series only, so know there are additional paperback releases of series books but they're not the start of those series. First titles in a series are marked with a *.
Every genre is represented below, so get ready to get your read on. Publication dates are indicated below each month so you can plan your purchasing and borrowing accordingly.
Descriptions from Amazon. Note that you may need to toggle over to the "paperback" option from the links to land on the paperback editions of the books included.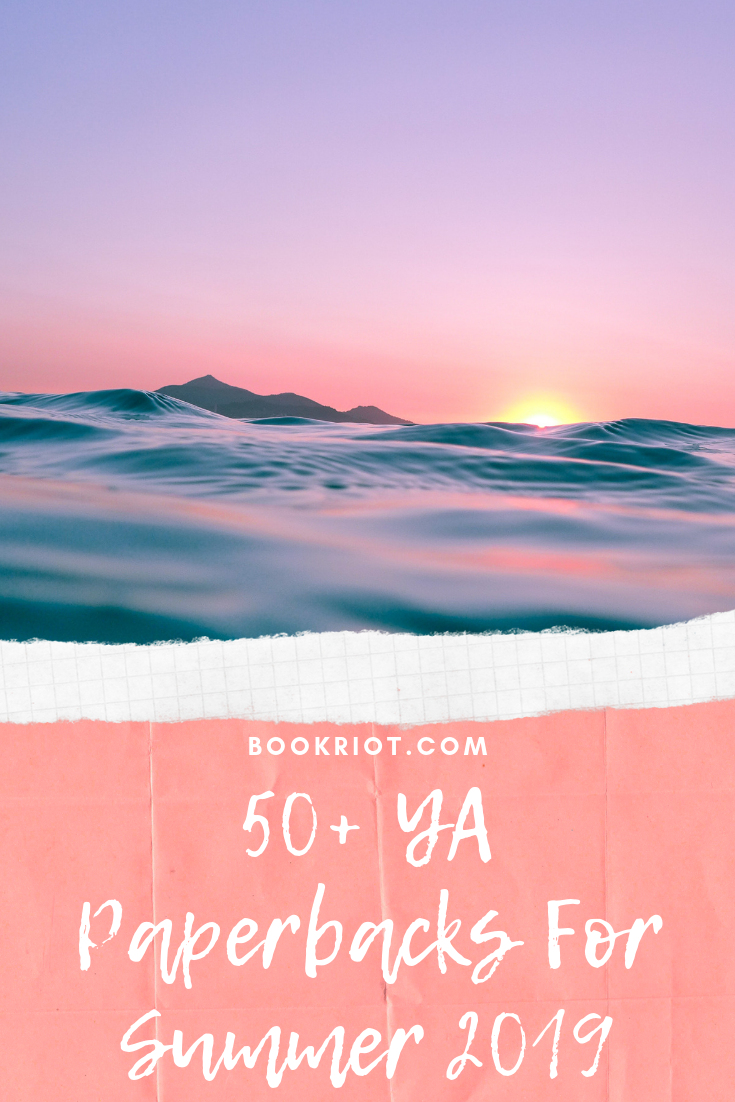 YA Paperbacks For Summer 2019
June
4
The Bird and the Blade is a lush, powerful story of life and death, battles and riddles, lies and secrets from author Megan Bannen.
Enslaved in Kipchak Khanate, Jinghua has lost everything: her home, her family, her freedom . . . until the kingdom is conquered by enemy forces and she finds herself an unlikely conspirator in the escape of Prince Khalaf and his irascible father across the vast Mongol Empire.
On the run, with adversaries on all sides and an endless journey ahead, Jinghua hatches a scheme to use the Kipchaks' exile to return home, a plan that becomes increasingly fraught as her feelings for Khalaf evolve into an impossible love.
Jinghua's already dicey prospects take a downward turn when Khalaf seeks to restore his kingdom by forging a marriage alliance with Turandokht, the daughter of the Great Khan. As beautiful as she is cunning, Turandokht requires all potential suitors to solve three impossible riddles to win her hand—and if they fail, they die.
Jinghua has kept her own counsel well, but with Khalaf's kingdom—and his very life—on the line, she must reconcile the hard truth of her past with her love for a boy who has no idea what she's capable of . . . even if it means losing him to the girl who'd sooner take his life than his heart.
Jane McKeene was born two days before the dead began to walk the battlefields of Gettysburg, Pennsylvania—derailing the War Between the States and changing the nation forever.
In this new America, safety for all depends on the work of a few, and laws like the Native and Negro Education Act require certain children attend combat schools to learn to put down the dead.
But there are also opportunities—and Jane is studying to become an Attendant, trained in both weaponry and etiquette to protect the well-to-do. It's a chance for a better life for Negro girls like Jane. After all, not even being the daughter of a wealthy white Southern woman could save her from society's expectations.
But that's not a life Jane wants. Almost finished with her education at Miss Preston's School of Combat in Baltimore, Jane is set on returning to her Kentucky home and doesn't pay much mind to the politics of the eastern cities, with their talk of returning America to the glory of its days before the dead rose.
But when families around Baltimore County begin to go missing, Jane is caught in the middle of a conspiracy, one that finds her in a desperate fight for her life against some powerful enemies.
And the restless dead, it would seem, are the least of her problems.
Being the middle child has its ups and downs.
But for Grace, an only child who was adopted at birth, discovering that she is a middle child is a different ride altogether. After putting her own baby up for adoption, she goes looking for her biological family, including—
Maya, her loudmouthed younger bio sister, who has a lot to say about their newfound family ties. Having grown up the snarky brunette in a house full of chipper redheads, she's quick to search for traces of herself among these not-quite-strangers. And when her adopted family's long-buried problems begin to explode to the surface, Maya can't help but wonder where exactly it is that she belongs.
And Joaquin, their stoic older bio brother, who has no interest in bonding over their shared biological mother. After seventeen years in the foster care system, he's learned that there are no heroes, and secrets and fears are best kept close to the vest, where they can't hurt anyone but him.
Seventeen-year-old Anouk envies the human world, where people known as Pretties lavish themselves in fast cars, high fashion, and have the freedom to fall in love. But Anouk can never have those things, because she is not really human. Enchanted from animal to human girl and forbidden to venture beyond her familiar Parisian prison, Anouk is a beastie: destined for a life surrounded by dust bunnies and cinders serving Mada Vittora, the evil witch who spelled her into existence. That is, until one day she finds her mistress murdered in a pool of blood—and Anouk is accused of the crime.
Now, the world she always dreamed of is rife with danger. Pursued through Paris by the underground magical society known as the Haute, Anouk and her fellow beasties only have three days to find the real killer before the spell keeping them human fades away. If they fail, they will lose the only lives they've ever known…but if they succeed, they could be more powerful than anyone ever bargained for.
Sixteen-year-old Kaye is a modern nomad. Fierce and independent, she travels from city to city with her mother's rock band until an ominous attack forces Kaye back to her childhood home. There, amid the industrial, blue-collar New Jersey backdrop, Kaye soon finds herself as an unwilling pawn in an ancient power struggle between two rival faerie kingdoms—a struggle that could very well mean her death.
This special bind-up edition includes Tithe, Valiant, and Ironside.
Life changes for Lizzy Swift when Claire Reynolds transfers to the Argyll School in their senior year. Claire is all Lizzy is not—reckless, independent, effortlessly cool. Claire introduces Lizzy to downtown Philadelphia—its clubs, parties, and vibrant art scene, and helps her get together with Matt, who Lizzy's been crushing on for years. Soon Lizzy's once-quiet life is full of adventure and passion. But Lizzy's grades are slipping, and her new relationships are complicated. Sometimes Lizzy feels that she and Matt are soul mates, but other times he holds back from her. Claire can be moody and evasive, too. Lizzy knows her boyfriend and best friend are hiding things from her. Can what they have together last when the truth comes out?
11
In Makersville, Indiana, people know all about Ronney—he's from that mixed-race family with the dad who tried to kill himself, the pill-popping mom, and the genius kid sister. If having a family like that wasn't bad enough, the local eccentric at the edge of town decided one night to open up all the cages of his exotic zoo—lions, cheetahs, tigers—and then shoot himself dead. Go figure. Even more proof that you can't trust adults to do the right thing.
Overnight, news crews, gun control supporters, and gun rights advocates descend on Makersville, bringing around-the-clock news coverage, rallies, and anti-rallies with them. With his parents checked out, Ronney is left tending to his sister's mounting fears of roaming lions, stopping his best friend from going on a suburban safari, and shaking loose a lonely boy who follows Ronney wherever he goes. Can Ronney figure out a way to hold it together as all his worlds fall apart?
Seventeen-year-old Evan Panos doesn't know where he fits in. His strict immigrant Greek mother refuses to see him as anything but a disappointment. His quiet, workaholic father is a staunch believer in avoiding any kind of conflict. And his best friend, Henry, has somehow become distractingly attractive over the summer.
Tired, isolated, scared—Evan finds that his only escape is to draw in an abandoned monastery that feels as lonely as he is. And yes, he kissed one guy over the summer. But it's Henry who's now proving to be irresistible. Henry, who suddenly seems interested in being more than friends. And it's Henry who makes him believe that he deserves more than his mother's harsh words and terrifying abuse.
But as things with Henry heat up, and his mother's abuse escalates, Evan has to decide how to find his voice in a world where he has survived so long by being silent.
This is a powerful and revelatory coming-of-age novel based on the author's own childhood, about a boy who learns to step into his light.
Brynn Haper's life has one steadying force–Rachel Maddow.
She watches her daily, and after writing to Rachel for a school project–and actually getting a response–Brynn starts drafting e-mails to Rachel but never sending them. Brynn tells Rachel about breaking up with her first serious girlfriend, about her brother Nick's death, about her passive mother and even worse stepfather, about how she's stuck in remedial courses at school and is considering dropping out.
Then Brynn is confronted with a moral dilemma. One student representative will be allowed to have a voice among the administration in the selection of a new school superintendent. Brynn's archnemesis, Adam, and ex-girlfriend, Sarah, believe only Honors students are worthy of the selection committee seat. Brynn feels all students deserve a voice. When she runs for the position, the knives are out. So she begins to ask herself: What Would Rachel Maddow Do?
Lulu Saad doesn't need your advice, thank you very much. She's got her three best friends and nothing can stop her from conquering the known world. Sure, for half a minute she thought she'd nearly drowned a cute guy at a party, but he was totally faking it. And fine, yes, she caused a scene during Ramadan. It's all under control. Ish.
Except maybe this time she's done a little more damage than she realizes. And if Lulu can't find her way out of this mess soon, she'll have to do more than repair friendships, family alliances, and wet clothing. She'll have to go looking for herself.
*Seafire by Natalie C. Parker
After her family is killed by corrupt warlord Aric Athair and his bloodthirsty army of Bullets, Caledonia Styx is left to chart her own course on the dangerous and deadly seas. She captains her ship, the Mors Navis, with a crew of girls and women just like her, who have lost their families and homes because of Aric and his men. The crew has one mission: stay alive, and take down Aric's armed and armored fleet.
But when Caledonia's best friend and second-in-command barely survives an attack thanks to help from a Bullet looking to defect, Caledonia finds herself questioning whether to let him join their crew. Is this boy the key to taking down Aric Athair once and for all…or will he threaten everything the women of the Mors Navis have worked for?
Sixteen-year-old Aza never intended to pursue the mystery of fugitive billionaire Russell Pickett, but there's a hundred-thousand-dollar reward at stake and her Best and Most Fearless Friend, Daisy, is eager to investigate. So together, they navigate the short distance and broad divides that separate them from Russell Pickett's son, Davis.
Aza is trying. She is trying to be a good daughter, a good friend, a good student, and maybe even a good detective, while also living within the ever-tightening spiral of her own thoughts.
18
Adrienne Cahill cares about three things: getting into a great college; becoming a revered journalist like her idol, Sydney Declay; and making her late father proud of her.
So when Adrienne is offered the chance to write an article that will get her into her dream school and debunk her foolish stepfather's belief that a legendary family of hermits is living in the Siberian wilderness, there's no question that she's going to fly across the world.
But the Russian terrain is even less forgiving than Adrienne. And when disaster strikes, none of their extensive preparations seem to matter. Now Adrienne's being held captive by the family she was convinced didn't exist, and her best hope for escape is to act like she cares about them, even if it means wooing the youngest son.
The summer I was seventeen I met this girl…
Nick has the best of moms and the worst of moms. On the upside, she's a distinguished professor and bestselling author. On the downside, she's a serious alcoholic, with no clue how to relate to her son or husband.
Nick, meanwhile, has finished his junior year and needs a break from his stressful home life. What better place to spend the summer than Seaside, Oregon, a sleepy beach town where he can chill out, meet girls, and work at his Uncle's car wash.
Enter local legend, Phoebe Garnet. She's funny, sexy, but dangerously self-destructive. Suddenly Nick is more in love, more obsessed, more heartsick than he's ever been in his life.
Why does Nick love her so much? Will he survive this obsession? And who can he turn to for help?
25
Trouble is brewing . . .
After Beacon Academy fell, Coco, Fox, Velvet, and Yatsuhashi made a vow: No one else is getting left behind. It's been more than a year since Team CFVY saw their school destroyed by the creatures of Grimm, their friends felled in battle or scattered across the world of Remnant. Since then, they've been settling into life at Shade Academy in Vacuo, fighting hard to finish their training so they can find their friends and save their world.
When a distress message comes into Shade, asking for huntsmen and huntresses to defend refugees from a never-ending stream of Grimm, Team CFVY answers the call without hesitation. But in the heat of the desert, they're forced to relive their former battles, both from the fall of Beacon and from everything that came before.
Genie Lo is one among droves of Ivy-hopeful overachievers in her sleepy Bay Area suburb. When she's not crushing it at volleyball, Genie is typically working on how to crack the elusive Harvard entry code. But when her hometown comes under siege from hellspawn straight out of Chinese folklore, her priorities are dramatically rearranged. Enter Quentin Sun, a mysterious new kid who becomes Genie's guide to battling demons. While Genie knows Quentin only as an attractive transfer student, in another reality he is Sun Wukong, the mythological Monkey King incarnate. Suddenly, acing the SATs is the least of Genie's worries.
This epic debut draws from Chinese mythology, features a larger-than-life heroine, and perfectly balances the realities of Genie's grounded Bay Area life with the absurd supernatural world she finds herself commanding.
With loving adoptive parents by his side, Rev Fletcher has managed to keep the demons of his past at bay. . . until he gets a letter from his abusive father and the trauma of his childhood comes hurtling back.
Emma Blue's parents are constantly fighting, and her only escape is the computer game she built from scratch. But when a cruel online troll's harassment escalates, she not only loses confidence but starts to fear for her safety.
When Rev and Emma meet, they're both longing to lift the burden of their secrets. They connect instantly and deeply, promising to help each other no matter what. But soon Rev and Emma's secrets threaten to crush them, and they'll need more than a promise to find their way out.
July
2
At seventeen, Mei should be in high school, but skipping fourth grade was part of her parents' master plan. Now a freshman at MIT, she is on track to fulfill the rest of this predetermined future: become a doctor, marry a preapproved Taiwanese Ivy Leaguer, produce a litter of babies.
With everything her parents have sacrificed to make her cushy life a reality, Mei can't bring herself to tell them the truth—that she (1) hates germs, (2) falls asleep in biology lectures, and (3) has a crush on her classmate Darren Takahashi, who is decidedly not Taiwanese.
But when Mei reconnects with her brother, Xing, who is estranged from the family for dating the wrong woman, Mei starts to wonder if all the secrets are truly worth it. Can she find a way to be herself, whoever that is, before her web of lies unravels?
Dee Moreno is out of options. Her home life sucks (to put it mildly), and she's about to get booted from her boarding school–the only place she's ever felt free–for lack of funds. But this is a world where demons exist, and the demons are there to make deals: one human body part in exchange for one wish come true.
The demon who Dee approaches doesn't trade in the usual arms and legs, however. He's only interested in her heart. And what comes after Dee makes her deal is a nightmare far bigger, and far more monstrous than anything she ever could have imagined. Reality is turned on its head, and Dee has only her fellow "heartless," the charming but secretive James Lancer, to keep her grounded. As something like love grows between them amid an otherworldly ordeal, Dee begins to wonder: Can she give James her heart when it's no longer hers to give?
When Michael walks through the doors of Catholic school, things can't get much worse. His dad has just made the family move again, and Michael needs a friend. When a girl challenges their teacher in class, Michael thinks he might have found one, and a fellow atheist at that. Only this girl, Lucy, isn't just Catholic . . . she wants to be a priest.
Lucy introduces Michael to other St. Clare's outcasts, and he officially joins Heretics Anonymous, where he can be an atheist, Lucy can be an outspoken feminist, Avi can be Jewish and gay, Max can wear whatever he wants, and Eden can practice paganism.
Michael encourages the Heretics to go from secret society to rebels intent on exposing the school's hypocrisies one stunt at a time. But when Michael takes one mission too far—putting the other Heretics at risk—he must decide whether to fight for his own freedom or rely on faith, whatever that means, in God, his friends, or himself.
After: Jess is alone. Her cabin has burned to the ground. She knows if she doesn't act fast, the cold will kill her before she has time to worry about food. But she is still alive—for now.
Before: Jess hadn't seen her survivalist, off-the-grid dad in over a decade. But after a car crash killed her mother and left her injured, she was forced to move to his cabin in the remote Canadian wilderness. Just as Jess was beginning to get to know him, a secret from his past paid them a visit, leaving her father dead and Jess stranded.
After: With only her father's dog for company, Jess must forage and hunt for food, build shelter, and keep herself warm. Some days it feels like the wild is out to destroy her, but she's stronger than she ever imagined.
Jess will survive. She has to. She knows who killed her father…and she wants revenge.
Seventeen-year-old Peter Blankman is a math genius. He also suffers from devastating panic attacks. Pete gets through each day with the help of his mother—a famous scientist—and his beloved twin sister, Bel.
But when his mom is nearly assassinated in front of his eyes and Bel disappears, Pete finds himself on the run. Dragged into a world where state and family secrets intertwine, Pete must use his extraordinary analytical skills to find his missing sister and track down the people who attacked his mother. But his greatest battle will be with the enemy inside: the constant terror that threatens to overwhelm him.
Weaving between Pete's past and present, This Story Is a Lie is a testimony from a protagonist who is brilliant, broken and trying to be brave.
Penny loves her small-town Florida life, and she has her future mapped out. She's going to community college after graduation to stay close to home and her best friend, Faye. She'll take over the family diner that her dad has been managing since her mother died. And one day, she'll marry her high school sweetheart, Logan.
But when she unexpectedly lands a scholarship to a prestigious summer theater camp, she is thrust into a world of competition and self-doubt. And suddenly, her future gets a little hazy. As she meets new friends, including Chase, a talented young actor with big-city dreams, she begins to realize that maybe the life everyone (including her) expects her to lead is not the one she was meant to have.
9
On a hot summer night, Liv, Morgan, Clay and Nathan are on the way home from a party in Clay's convertible. Best friends dating brothers? It doesn't get better than that. But the joyride ends in sudden impact, a screech of brakes, and shattering glass. On that lonely country road, four lives change forever.
Liv wakes in the hospital. At first she's confused when they call her Morgan, but she assumes it's a case of mistaken identity. Yet when the bandages come off, it's not her face in the mirror anymore. It's Morgan's.
Morgan always seemed to have the perfect life. But as Liv tries to fit herself into Morgan's world, she discovers endlessly disturbing secrets of the criminal and murderous variety and a dark task to finish…if she doesn't lose her mind first.
Forced to confront the disturbing truths that Morgan kept hidden in life, Liv must navigate a world of long-buried murder, a dangerous love affair―and a romance that feels like a betrayal.
Who are the Nowhere Girls?
They're everygirl. But they start with just three:
Grace Salter is the new girl in town, whose family was run out of their former community after her southern Baptist preacher mom turned into a radical liberal after falling off a horse and bumping her head.
Rosina Suarez is the queer punk girl in a conservative Mexican immigrant family, who dreams of a life playing music instead of babysitting her gaggle of cousins and waitressing at her uncle's restaurant.
Erin Delillo is obsessed with two things: marine biology and Star Trek: The Next Generation, but they aren't enough to distract her from her suspicion that she may in fact be an android.
When Grace learns that Lucy Moynihan, the former occupant of her new home, was run out of town for having accused the popular guys at school of gang rape, she's incensed that Lucy never had justice. For their own personal reasons, Rosina and Erin feel equally deeply about Lucy's tragedy, so they form an anonymous group of girls at Prescott High to resist the sexist culture at their school, which includes boycotting sex of any kind with the male students.
Told in alternating perspectives, this groundbreaking novel is an indictment of rape culture and explores with bold honesty the deepest questions about teen girls and sexuality.
Ever since her best friend Anna died, Evie has been an outcast in her small fishing town. Hiding her talents, mourning her loss, drowning in her guilt.
Then a girl with an uncanny resemblance to Anna appears on the shore, and the two girls catch the eyes of two charming princes. Suddenly Evie feels like she might finally have a chance at her own happily ever after.
But magic isn't kind, and her new friend harbors secrets of her own. She can't stay in Havnestad—or on two legs—without Evie's help. And when Evie reaches deep into the power of her magic to save her friend's humanity—and her prince's heart—she discovers, too late, what she's bargained away.
It's the summer before her sixteenth birthday, and Sabrina Spellman knows her world is about to change. She's always studied magic and spells with her aunts, Hilda and Zelda. But she's also lived a normal mortal life — attending Baxter High, hanging out with her friends Susie and Roz, and going to the movies with her boyfriend, Harvey Kinkle.
Now time is running out on her everyday, normal world, and leaving behind Roz and Susie and Harvey is a lot harder than she thought it would be. Especially because Sabrina isn't sure how Harvey feels about her. Her cousin Ambrose suggests performing a spell to discover Harvey's true feelings. But when a mysterious wood spirit interferes, the spell backfires… in a big way.
Sabrina has always been attracted to the power of being a witch. But now she can't help wondering if that power is leading her down the wrong path. Will she choose to forsake the path of light and follow the path of night?
This exclusive prequel novel will reveal a side of Sabrina not seen on the new Netflix show. What choice will Sabrina make… and will it be the right one?
Jolie's a lot of things, but she knows that pretty isn't one of them.
She has mandibular prognathism, which is the medical term for underbite. Chewing is a pain, headaches are a common occurrence, and she's never been kissed. She's months out from having a procedure to correct her underbite, and she cannot wait to be fixed.
Jolie becomes paralyzed with the fear that she could die under the knife. She and her best friends, Evelyn and Derek, decide to make a "Things Jolie Needs to Do Before She Bites It (Which Is Super Unlikely, but Still, It Could Happen)" list. Things like: eat every appetizer on the Applebee's menu and kiss her crush Noah Reed.
But since when did everything ever go exactly to plan?
Filled with humor, heart―and an honest look at today's beauty standards―Jolie's journey is a true feel-good story.
16
Twins Parker and Charlie are polar opposites.
Where Charlie is fearless, Parker is careful.
Charlie is confident while Parker aims to please.
Charlie is outgoing and outspoken; Parker is introverted and reserved.
And of course, there's the one other major difference: Charlie got cancer. Parker didn't.
But now that Charlie is officially in remission, life couldn't be going better for Parker. She's landed a prestigious summer internship at the hospital and is headed to Harvard in the fall to study pediatric oncology—which is why the anxiety she's felt since her Harvard acceptance is so unsettling. And it doesn't help that her relationship with Charlie has been on the rocks since his diagnosis.
Enter Finn, a boy who's been leaving strange graffiti messages all over town. Parker can't stop thinking about those messages, or about Finn, who makes her feel free for the first time: free to doubt, free to make mistakes, and free to confront the truth that Parker has been hiding from for a long time.
That she keeps trying to save Charlie, when the person who really needs saving is herself.
Emma's life has always gone according to her very careful plans. But things take a turn toward the unexpected when she falls in love for the first time with the one person in the world who's off-limits: her new foster brother, the gorgeous and tormented Dylan McAndrews.
Meanwhile, Emma's AP English class is reading Wuthering Heights, and she's been assigned to echo Emily Bronte's style in an epistolary format. With irrepressible feelings and no one to confide in, she's got a lot to write about. Distraught by the escalating intensity of their mutual attraction, Emma and Dylan try to constrain their romance to the page―for fear of threatening Dylan's chances at being adopted into a loving home. But the strength of first love is all-consuming, and they soon get enveloped in a passionate, secretive relationship with a very uncertain outcome.
He has no voice or name, only a rank, Eighth. He doesn't know the details of the mission, only the directives that hum in his mind.
Dart the humans. Leave them where they fall.
His job is to protect his Offside. Let her do the shooting.
Until a human kills her…
Sixteen-year-old Raven is at summer camp when the terrifying, armored Nahx invade. Isolated in the wilderness, Raven and her fellow campers can only stay put. Await rescue. Raven doesn't like feeling helpless, but what choice does she have?
Then a Nahx kills her boyfriend.
Thrown together in a violent, unfamiliar world, Eighth and Raven should feel only hate and fear. But when Raven is injured, and Eighth deserts his unit, their survival comes to depend on trusting each other…
23
Lumikki Andersson has made it a rule to stay out of things that do not involve her. She knows all too well that trouble comes to those who stick their nose where it doesn't belong. But Lumikki's rule is put to the test when she uncovers thousands of washed Euro notes hung to dry in her school's darkroom and three of her classmates with blood on their hands. Literally.
A web of lies and deception now has Lumikki on the run from those determined to get the money back—no matter the cost. At the center of the chaos: Polar Bear, the mythical drug lord who has managed to remain anonymous despite his lavish parties and notorious reputation. If Lumikki hopes to make it out alive, she'll have to uncover the entire operation.
Even the cold Finnish winter can't hide a culprit determined to stain the streets red.
In the ancient river kingdom, where touch is a battlefield and bodies the instruments of war, Mia Rose has pledged her life to hunting Gwyrach: women who can manipulate flesh, bones, breath, and blood. The same women who killed her mother without a single scratch.
But when Mia's father announces an alliance with the royal family, she is forced to trade in her knives and trousers for a sumptuous silk gown. Determined to forge her own path forward, Mia plots a daring escape, but could never predict the greatest betrayal of all: her own body. Mia possesses the very magic she has sworn to destroy.
Now, as she untangles the secrets of her past, Mia must learn to trust her heart…even if it kills her.
Kat and Meg couldn't be more different. Kat's anxiety makes it hard for her to talk to people. Meg hates being alone, but her ADHD keeps pushing people away. But when the two girls are thrown together for a year-long science project, they discover they do have one thing in common: They're both obsessed with the same online gaming star and his hilarious videos.
If they can stick together, this might be the beginning of a beautiful friendship—the kind Kat never knew she wanted and Meg never believed she'd find.
When seventeen-year-old senator's son Grant Tavish is involved in a fatal accident, all he wants to do is face the consequences of what he's done. But those consequences never come, even if headlines of "affluenza" do. The truth soon becomes clear: due to his father's connections, Grant is going to get away with murder.
As a family tradition approaches, a cave excursion on the Appalachian Trail, Grant seizes the opportunity to take justice into his own hands by staging an accident and never coming back. But before he has a chance to enact his plans, the cave system collapses, trapping him miles beneath the surface with four other teens from much less fortunate circumstances. As they struggle to survive, they share their innermost secrets and fears, and just when it seems they might be on track to finding a way out, they realize…
There's something else down there.
And it's hunting them.
30
Fresh Ink edited by Lamar Giles
Careful–you are holding fresh ink. And not hot-off-the-press, still-drying-in-your-hands ink. Instead, you are holding twelve stories with endings that are still being written–whose next chapters are up to you.
Because these stories are meant to be read. And shared.
Thirteen of the most accomplished YA authors deliver a label-defying anthology that includes ten short stories, a graphic novel, and a one-act play from Walter Dean Myers never before in-print. This collection addresses topics like gentrification, acceptance, untimely death, coming out, and poverty and ranges in genre from contemporary realistic fiction to adventure and romance. It will inspire you to break conventions, bend the rules, and color outside the lines. All you need is fresh ink.
AUTHORS INCLUDE: Schuyler Bailar, Melissa de la Cruz, Sara Farizan, Sharon G. Flake, Eric Gansworth, Malindo Lo, Walter Dean Myers, Daniel José Older, Thien Pham, Jason Reynolds, Aminah Mae Safi, Gene Luen Yang, Nicola Yoon
Mara and Owen are as close as twins can get, so when Mara's friend Hannah accuses Owen of rape, Mara doesn't know what to think. Can her brother really be guilty of such a violent act? Torn between her family and her sense of right and wrong, Mara feels lost, and it doesn't help that things are strained with her ex-girlfriend, Charlie. As Mara, Hannah, and Charlie come together in the aftermath of this terrible crime, Mara must face a trauma from her own past and decide where Charlie fits into her future.
Confronting difficult questions surrounding consent, victim blaming, and sexual assault, Girl Made of Stars is a timely, emotionally gripping novel that shines a light on the story of a survivor with sensitivity and hope.
August
6
When the Bat's away, the Cat will play. It's time to see how many lives this cat really has.
Two years after escaping Gotham City's slums, Selina Kyle returns as the mysterious and wealthy Holly Vanderhees. She quickly discovers that with Batman off on a vital mission, the city looks ripe for the taking.
Meanwhile, Luke Fox wants to prove that as Batwing he has what it takes to help people. He targets a new thief on the prowl who has teamed up with Poison Ivy and Harley Quinn. Together, they are wreaking havoc. This Catwoman is clever—she may be Batwing's undoing.
In this third DC Icons book, Selina is playing a desperate game of cat and mouse, forming unexpected friendships and entangling herself with Batwing by night and her devilishly handsome neighbor Luke Fox by day. But with a dangerous threat from the past on her tail, will she be able to pull off the heist that's closest to her heart?
There are no more cheerleaders in the town of Sunnybrook.
First there was the car accident–two girls dead after hitting a tree on a rainy night. Not long after, the murders happened. Those two girls were killed by the man next door. The police shot him, so no one will ever know his reasons. Monica's sister was the last cheerleader to die. After her suicide, Sunnybrook High disbanded the cheer squad. No one wanted to be reminded of the girls they'd lost.
That was five years ago. Now the faculty and students at Sunnybrook High want to remember the lost cheerleaders. But for Monica, it's not that easy. She just wants to forget.
Only, Monica's world is starting to unravel. There are the letters in her stepdad's desk, an unearthed, years-old cell phone, a strange new friend at school. . . . Whatever happened five years ago isn't over. Some people in town know more than they're saying. And somehow, Monica is at the center of it all.
There are no more cheerleaders in Sunnybrook, but that doesn't mean anyone else is safe.
When the patriarch of the Ballenger empire dies, his son, Jase, becomes its new leader. Even nearby kingdoms bow to the strength of this outlaw family, who have always governed by their own rules. But a new era looms on the horizon, set in motion by a young queen, which makes her the target of the dynasty's resentment and anger.
At the same time, Kazi, a legendary former street thief, is sent by the queen to investigate transgressions against the new settlements. When Kazi arrives in the forbidding land of the Ballengers, she learns that there is more to Jase than she thought. As unexpected events spiral out of their control, bringing them intimately together, they continue to play a cat and mouse game of false moves and motives in order to fulfill their own secret missions.
Macy's school officially classifies her as "disturbed," but Macy isn't interested in how others define her. She's got more pressing problems: her mom can't move off the couch, her dad's in prison, her brother's been kidnapped by Child Protective Services, and now her best friend isn't speaking to her. Writing in a dictionary format, Macy explains the world in her own terms―complete with gritty characters and outrageous endeavors. With an honesty that's both hilarious and fearsome, slowly Macy reveals why she acts out, why she can't tell her incarcerated father that her mom's cheating on him, and why her best friend needs protection . . . the kind of protection that involves Macy's machete.
Jazz Owls by Margarita Engle
Thousands of young Navy sailors are pouring into Los Angeles on their way to the front lines of World War II. They are teenagers, scared, longing to feel alive before they have to face the horrors of battle. Hot jazz music spiced with cool salsa rhythms beckons them to dance with the local Mexican American girls, who jitterbug all night before working all day in the canneries. Proud to do their part for the war effort, these Jazz Owl girls are happy to dance with the sailors—until the blazing summer night when racial violence leads to murder.
Suddenly the young white sailors are attacking the girls' brothers and boyfriends. The cool, loose zoot suits they wear are supposedly the reason for the violence—when in reality the boys are viciously beaten and arrested simply because of the color of their skin.
In soaring images and searing poems, this is the breathtaking story of what became known as the Zoot Suit Riots.
Sixteen-year-old Indy struggles to conceal her pregnancy while searching for a place to belong in this stunning debut novel that's perfect for fans of Amber Smith and Sara Zarr.
Indira Ferguson has done her best to live by her Grammy's rules—study hard in school, be respectful, and never let a boy take advantage of her. But it hasn't always been easy, especially living in her mother's shadow.
When Indy is sent to stay in Nassau, trouble follows her and she must hide an unwanted pregnancy from her aunt, who would rather throw Indy out onto the street than see the truth. Completely broke with only a hand-me-down pregnancy book as a resource, Indy desperately looks for a safe space to call home.
After stumbling upon a yoga retreat, she wonders if she's found that place. But Indy is about to discover that home is much bigger than just four walls and a roof—it's about the people she chooses to share it with.
In the summer of 1982, five friends discover an ancient stone box hidden deep in the woods. They seal inside of it treasured objects from their childhoods, and they make a vow:
Never come to the box alone.
Never open it after dark.
Never take back your sacrifice.
Four years later, a series of strange and terrifying events begin to unfold: mirrors inexplicably shattering, inanimate beings coming to life, otherworldly crows thirsting for blood. Someone broke the rules of the box, and now everyone has to pay.
But how much are they willing to sacrifice?
13
It wasn't technically an exorcism, what they did to Clare. When the reverend and his son ripped her demon from her, they called it a "deliverance." But they didn't understand that Clare and her demon—known simply as Her—were like sisters. She comforted Clare, made her feel brave, helped to ease her loneliness. They were each other's Only.
Now, Clare's only comforts are the three clues that She left behind:
Be nice to him
June 20
Remember the stories
Clare will do anything to get Her back, even if it means teaming up with the reverend's son and scouring every inch of her small, Southern town for answers. But if she sacrifices everything to bring back her demon, what will be left of Clare?
Hooper by Geoff Herbach
For Adam Reed, basketball is a passport. Adam's basketball skills have taken him from an orphanage in Poland to a loving adoptive mother in Minnesota. When he's tapped to play on a select AAU team along with some of the best players in the state, it just confirms that basketball is his ticket to the good life: to new friendships, to the girl of his dreams, to a better future.
But life is more complicated off the court. When an incident with the police threatens to break apart the bonds Adam's finally formed after a lifetime of struggle, he must make an impossible choice between his new family and the sport that's given him everything.
Caroline Kelly is excited to be spending her summer vacation working at the local amusement park with her best friend, exploring weird Ohio with her boyfriend, and attending soccer camp with the hope she'll be her team's captain in the fall.
But when Caroline's mother is hired to open an eye clinic in Cairo, Egypt, Caroline's plans are upended. Caroline is now expected to spend her summer and her senior year in a foreign country, away from her friends, her home, and everything she's ever known.
With this move, Caroline predicts she'll spend her time navigating crowded streets, eating unfamiliar food, and having terrible bouts of homesickness. But what she finds instead is a culture that surprises her, a city that astounds her, and a charming, unpredictable boy who challenges everything she thought she knew about life, love, and privilege.
Predatory kraken that sing; band members and betrayed friends who happen to be demonic; harpies as likely to attract as repel. Welcome to a world where humans live side by side with monsters. Here you'll find an architect of hell on earth, spectral boy toys, a Maori force of nature, and a landform that claims lives. Fifteen top voices in speculative fiction explore the intersection of fear and love in a haunting, at times hilarious, darkly imaginative volume.
Danny Cheng has always known his parents have secrets. But when he discovers a taped-up box in his father's closet filled with old letters and a file on a powerful Silicon Valley family, he realizes there's much more to his family's past than he ever imagined.
Danny has been an artist for as long as he can remember and it seems his path is set, with a scholarship to RISD and his family's blessing to pursue the career he's always dreamed of. Still, contemplating a future without his best friend, Harry Wong, by his side makes Danny feel a panic he can barely put into words. Harry and Danny's lives are deeply intertwined and as they approach the one-year anniversary of a tragedy that shook their friend group to its core, Danny can't stop asking himself if Harry is truly in love with his girlfriend, Regina Chan.
When Danny digs deeper into his parents' past, he uncovers a secret that disturbs the foundations of his family history and the carefully constructed façade his parents have maintained begins to crumble. With everything he loves in danger of being stripped away, Danny must face the ghosts of the past in order to build a future that belongs to him.
For the millions who log in every day, Warcross isn't just a game–it's a way of life. Struggling to make ends meet, teenage hacker Emika Chen works as a bounty hunter, tracking down players who bet on the game illegally. Needing to make some quick cash, Emika takes a risk and hacks into the opening game of the international Warcross Championships–only to accidentally glitch herself into the action and become an overnight sensation.
Convinced she's going to be arrested, Emika is shocked when instead she gets a call from the game's creator, the elusive young billionaire Hideo Tanaka, with an irresistible offer. With no time to lose, Emika's whisked off to Tokyo and thrust into a world of fame and fortune that she's only dreamed of. But soon her investigation uncovers a sinister plot, with major consequences for the entire Warcross empire.
My Mad Fat Diary author Rae Earl offers her personalized advice on the A to Zs of mental health, social media, family and friendship. When she was a teenager, Rae dealt with OCD, anxiety, and an eating disorder, but she survived, and she thrived.
Your Brain Needs a Hug is filled with her friendly advice, coping strategies and laugh-out-loud moments to get you through the difficult days. Witty, honest, and enlightening, this is the perfect read for feeling happier and healthier and learning to navigate life without feeling overwhelmed or isolated.
20
Darius Kellner speaks better Klingon than Farsi, and he knows more about Hobbit social cues than Persian ones. He's a Fractional Persian—half, his mom's side—and his first-ever trip to Iran is about to change his life.
Darius has never really fit in at home, and he's sure things are going to be the same in Iran. His clinical depression doesn't exactly help matters, and trying to explain his medication to his grandparents only makes things harder. Then Darius meets Sohrab, the boy next door, and everything changes. Soon, they're spending their days together, playing soccer, eating faludeh, and talking for hours on a secret rooftop overlooking the city's skyline. Sohrab calls him Darioush—the original Persian version of his name—and Darius has never felt more like himself than he does now that he's Darioush to Sohrab.
Seventeen-year-old Zeb Holloway is happy to work in his uncle's auto repair shop and cruise through school without much effort. He's a quarterback on his high school's undefeated football team, but he never plays. That is, until the star player is injured a week before the state championships.
As Zeb assumes the role of QB and team leader, the entire town is watching him. And when a college recruiter says Zeb could have a future beyond his small New Hampshire town, he realizes there's a bigger life out there for him.
Can one game really change everything? Fate and football collide in this moving sports novel.
Savannah is dreading being home alone with her overbearing mother after her big sister―and best friend―goes off to college. But if she can just get through senior year, she'll be able to escape to college, too. What she doesn't count on is that her mother's obsession with weight has only grown deeper since her appearance on an extreme weight-loss show, and now Savvy's mom is pressuring her even harder to be constantly mindful of what she eats.
Between her mom's diet-helicoptering, missing her sister, and worrying about her collegiate future, Savvy has enough to worry about. And then she meets George, the cute new kid at school who has insecurities of his own. As Savvy and George grow closer, they help each other discover how to live in the moment and enjoy the here and now before it disappears.
27
Illegal by Bettina Restrepo
Nora is on a desperate journey far away from home. When her father leaves their beloved Mexico in search of work, Nora stays behind. She fights to make sense of her loss while living in poverty—in wait of her father's return and a better day.
When the letters and money stop coming, Nora decides that she and her mother must look for him in Texas. After a frightening experience crossing the border, the two are all alone in a strange place. Nora must find the strength to survive while aching for small comforts: friends, a new school, and her quinceañera.
As best friend and lady-in-waiting to the princess, Branwen is guided by two principles: devotion to her homeland and hatred for the raiders who killed her parents. When she unknowingly saves the life of her enemy, he awakens her ancient healing magic and opens her heart. Branwen begins to dream of peace, but the princess she serves is not so easily convinced. Fighting for what's right, even as her powers grow, will set Branwen against her best friend and the only man she's ever loved.
T. LILLIAN DECKER HAS A TWELVE-YEAR PLAN…
…avoid stress, drugs, alcohol and boyfriends, and take regular psych quizzes to see if she's developing schizophrenia.
Genetics are not on Lily's side. When she was seven, her mother—who had paranoid schizophrenia—tried to kill her. And a family secret has revealed that Lily's odds are even worse than she thought. Still, there's a chance to avoid triggering the mental health condition, if Lily can live a careful life from ages eighteen to thirty, when schizophrenia most commonly manifests.
But when a newspaper internship results in Lily witnessing an elephant try to kill her calf, Lily can't abandon the story or the calf. With the calf in danger of dying from grief, Lily must choose whether to risk everything—including her sanity and first love—on a desperate road trip to save both their lives.