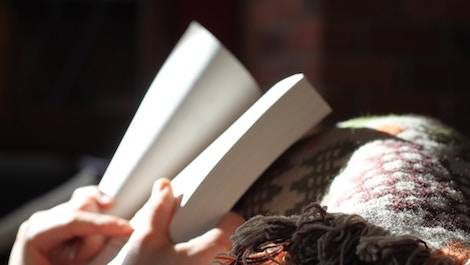 This content contains affiliate links. When you buy through these links, we may earn an affiliate commission.
School's back in session, the leaves are teasing their bright colors, and the air is gaining a bit more crispness to it (sure, it's still mostly hot but it's there). It's the perfect opportunity to take note of the YA books hitting shelves this season in paperback.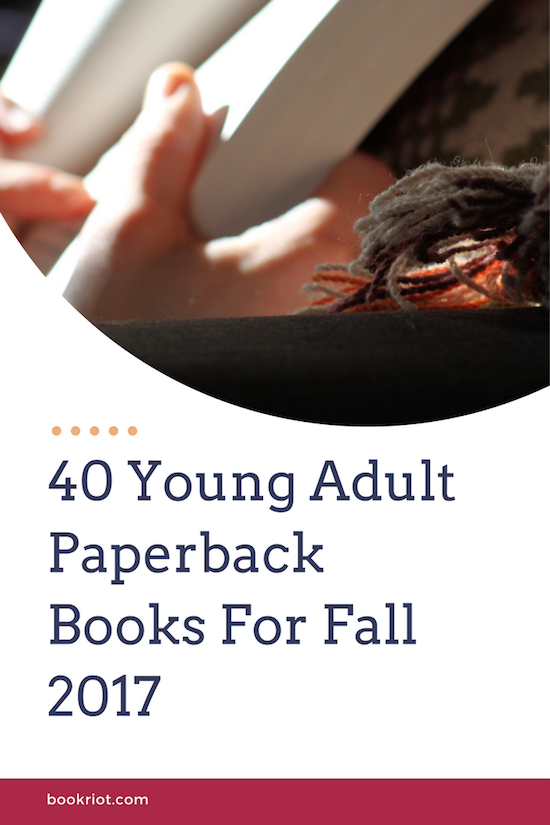 Some titles are brand new in paperback while others are moving from their original hardcover publication to paperback. That means some of these titles might look familiar while others might not. This list includes both fiction and nonfiction, as well as a whole host of genres and formats within YA. I've limited to standalone titles, as well as books which are the first in a new series. For graphic novel fans, this season is one you'll particularly enjoy.
This list is not comprehensive, but rather, a means of looking at a wide variety of titles.
Settle in with a great read that's easy to tote and easier on the wallet. Note that some links may go to the hardcover edition. You can toggle over to the paperback from there.
September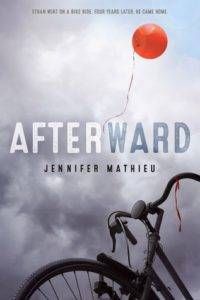 Afterward by Jennifer Mathieu
When Caroline's little brother is kidnapped, his subsequent rescue leads to the discovery of Ethan, a teenager who has been living with the kidnapper since he was a young child himself. In the aftermath, Caroline can't help but wonder what Ethan knows about everything that happened to her brother, who is not readjusting well to life at home. And although Ethan is desperate for a friend, he can't see Caroline without experiencing a resurgence of traumatic memories. But after the media circus surrounding the kidnappings departs from their small Texas town, both Caroline and Ethan find that they need a friend–and their best option just might be each other.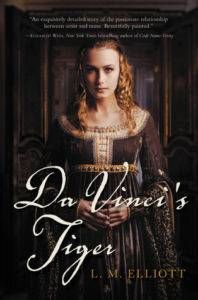 Da Vinci's Tiger by LM Elliott
The young and beautiful daughter of a wealthy family, Ginevra longs to share her poetry and participate in the artistic ferment of Renaissance Florence but is trapped in an arranged marriage in a society dictated by men. The arrival of the charismatic Venetian ambassador, Bernardo Bembo, introduces Ginevra to a dazzling circle of patrons, artists, and philosophers. Bembo chooses Ginevra as his Platonic muse and commissions a portrait of her by a young Leonardo da Vinci. Posing for the brilliant painter inspires an intimate connection between them, one Ginevra only begins to understand. In a rich and vivid world of exquisite art with a dangerous underbelly of deadly political feuds, Ginevra faces many challenges to discover her voice and artistic companionship—and to find love.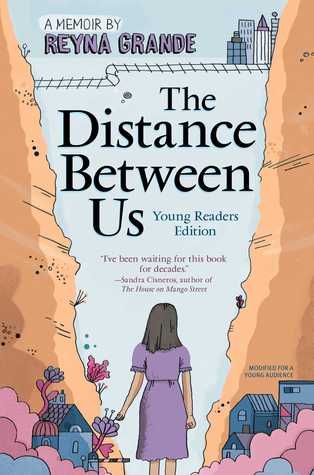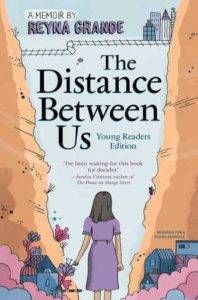 The Distance Between Us by Reyna Grande (Young Reader Edition)
When her parents make the dangerous and illegal trek across the Mexican border in pursuit of the American dream, Reyna and her siblings are forced to live with their stern grandmother, as they wait for their parents to build the foundation of a new life.
But when things don't go quite as planned, Reyna finds herself preparing for her own journey to "El Otro Lado" to live with the man who has haunted her imagination for years: her long-absent father. Both funny and heartbreaking, The Distance Between Us beautifully captures the struggle that Reyna and her siblings endured while trying to assimilate to a different culture, language, and family life in El Otro Lado (The Other Side).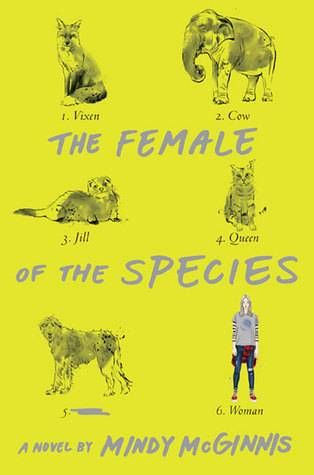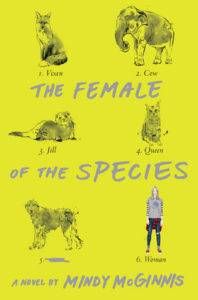 The Female of the Species by Mindy McGinnis
Alex Craft knows how to kill someone. And she doesn't feel bad about it. When her older sister, Anna, was murdered three years ago and the killer walked free, Alex uncaged the language she knows best. The language of violence.
While her crime goes unpunished, Alex knows she can't be trusted among other people, even in her small hometown. She relegates herself to the shadows, a girl who goes unseen in plain sight, unremarkable in the high school hallways.
But Jack Fisher sees her. He's the guy all other guys want to be: the star athlete gunning for valedictorian with the prom queen on his arm. Guilt over the role he played the night Anna's body was discovered hasn't let him forget Alex over the years, and now her green eyes amid a constellation of freckles have his attention. He doesn't want to only see Alex Craft; he wants to know her.
So does Peekay, the preacher's kid, a girl whose identity is entangled with her dad's job, though that does not stop her from knowing the taste of beer or missing the touch of her ex-boyfriend. When Peekay and Alex start working together at the animal shelter, a friendship forms and Alex's protective nature extends to more than just the dogs and cats they care for.
Circumstances bring Alex, Jack, and Peekay together as their senior year unfolds. While partying one night, Alex's darker nature breaks out, setting the teens on a collision course that will change their lives forever.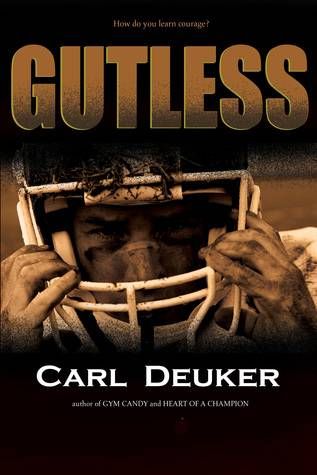 Gutless by Carl Deuker
The wide receiver best able to hang on to his quarterback's passes, Brock Ripley would be a star for the varsity team—if he could just bring himself to put his body on the line. But he can't. Just like he can't bring himself to stand up for his friend Richie Fang, who has been targeted by the quarterback, known for his brutality in the school's Suicide Alley and beyond. As events spiral out of control, Brock is faced with a true test of character. Can he find the courage to step up and do what is right?
The Last True Love Story by Brendan Kiely
The point of living is learning how to love.
That's what Gpa says. To Hendrix and Corrina, both seventeen but otherwise alike only in their loneliness, that sounds like another line from a pop song that tries to promise kids that life doesn't actually suck. Okay, so: love. Sure.
The thing about Corrina—her adoptive parents are suffocating, trying to mold her into someone acceptable, predictable, like them. She's a musician, itching for any chance to escape, become the person she really wants to be. Whoever that is.
And Hendrix, he's cool. Kind of a poet. But also kind of lost. His dad is dead and his mom is married to her job. Gpa is his only real family, but he's fading fast from Alzheimer's. Looking for any way to help the man who raised him, Hendrix has made Gpa an impossible promise—that he'll get him back east to the hill where he first kissed his wife, before his illness wipes away all memory of her.
One hot July night, Hendrix and Corrina decide to risk everything. They steal a car, spring Gpa from his assisted living facility, stuff Old Humper the dog into the back seat, and take off on a cross-country odyssey from LA to NY. With their parents, Gpa's doctors, and the police all hot on their heels, Hendrix and Corrina set off to discover for themselves if what Gpa says is true—that the only stories that last are love stories.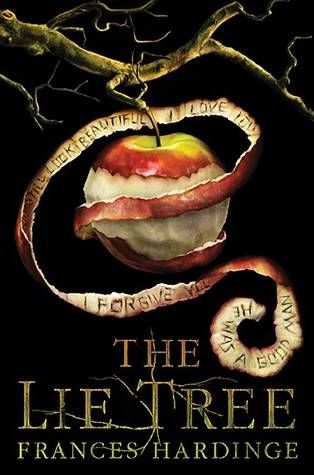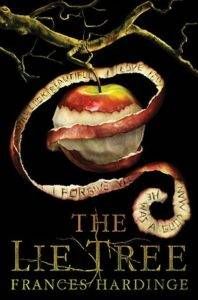 The Lie Tree by Frances Hardinge
Faith Sunderly leads a double life. To most people, she is modest and well mannered—a proper young lady who knows her place. But inside, Faith is burning with questions and curiosity. She keeps sharp watch of her surroundings and, therefore, knows secrets no one suspects her of knowing—like the real reason her family fled Kent to the close-knit island of Vane. And that her father's death was no accident.
In pursuit of revenge and justice for the father she idolizes, Faith hunts through his possessions, where she discovers a strange tree. A tree that only bears fruit when she whispers a lie to it. The fruit, in turn, delivers a hidden truth. The tree might hold the key to her father's murder. Or, it might lure the murderer directly to Faith herself, for lies—like fires, wild and crackling—quickly take on a life of their own.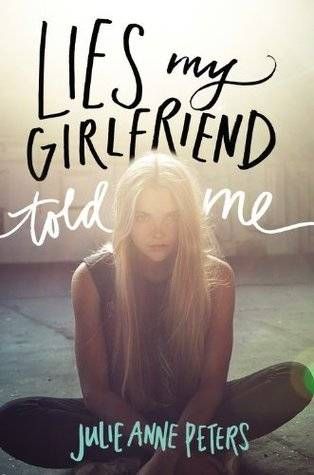 Lies My Girlfriend Told Me by Julie Anne Peters
When Alix's charismatic girlfriend, Swanee, dies from sudden cardiac arrest, Alix is overcome with despair. As she searches Swanee's room for mementos of their relationship, she finds Swanee's cell phone, pinging with dozens of texts sent from a mysterious contact, L.T. The most recent text reads: "Please tell me what I did. Please, Swan. Te amo. I love you."
Shocked and betrayed, Alix learns that Swanee has been leading a double life–secretly dating a girl named Liana the entire time she's been with Alix. Alix texts Liana from Swanee's phone, pretending to be Swanee in order to gather information before finally meeting face-to-face to break the news.
Brought together by Swanee's lies, Alix and Liana become closer than they'd thought possible. But Alix is still hiding the truth from Liana. Alix knows what it feels like to be lied to–but will coming clean to Liana mean losing her, too?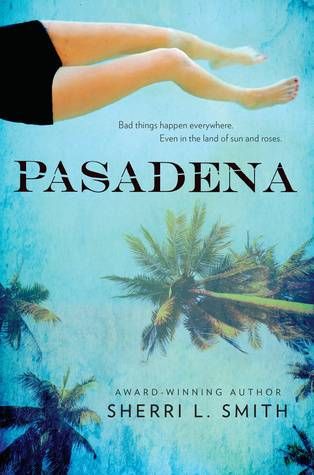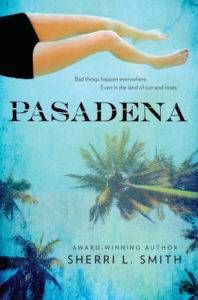 Pasadena by Sherri L Smith
Bad things happen everywhere. Even in the land of sun and roses.
When Jude's best friend is found dead in a swimming pool, her family calls it an accident. Her friends call it suicide. But Jude calls it what it is: murder. And someone has to pay.
Now everyone is a suspect—family and friends alike. And Jude is digging up the past like bones from a shallow grave. Anything to get closer to the truth. But that's the thing about secrets. Once they start turning up, nothing is sacred. And Jude's got a few skeletons of her own.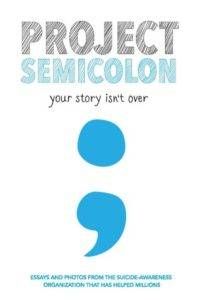 Project Semicolon: Your Story Isn't Over by Amy Bleuel
Project Semicolon began in 2013 to spread a message of hope: No one struggling with a mental illness is alone; you, too, can survive and live a life filled with joy and love. In support of the project and its message, thousands of people all over the world have gotten semicolon tattoos and shared photos of them, often alongside stories of hardship, growth, and rebirth.
Project Semicolon: Your Story Isn't Over reveals dozens of new portraits and stories from people of all ages talking about what they have endured and what they want for their futures. This represents a new step in the movement and a new awareness around those who struggle with mental illness and those who support them. At once heartfelt, unflinchingly honest, and eternally hopeful, this collection tells a story of choice: every day you choose to live and let your story continue on.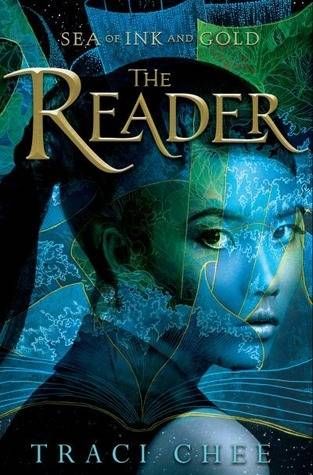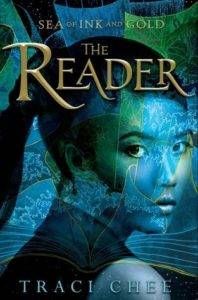 The Reader by Traci Chee
Sefia lives her life on the run. After her father is viciously murdered, she flees to the forest with her aunt Nin, the only person left she can trust. They survive in the wilderness together, hunting and stealing what they need, forever looking over their shoulders for new threats. But when Nin is kidnapped, Sefia is suddenly on her own, with no way to know who's taken Nin or where she is. Her only clue is a strange rectangular object that once belonged to her father left behind, something she comes to realize is a book.
Though reading is unheard of in Sefia's world, she slowly learns, unearthing the book's closely guarded secrets, which may be the key to Nin's disappearance and discovering what really happened the day her father was killed. With no time to lose, and the unexpected help of swashbuckling pirates and an enigmatic stranger, Sefia sets out on a dangerous journey to rescue her aunt, using the book as her guide. In the end, she discovers what the book had been trying to tell her all along: Nothing is as it seems, and the end of her story is only the beginning.
Run by Kody Keplinger
Bo Dickinson is a girl with a wild reputation, a deadbeat dad, and a mama who's not exactly sober most of the time. Everyone in town knows the Dickinsons are a bad lot, but Bo doesn't care what anyone thinks.
Agnes Atwood has never gone on a date, never even stayed out past ten, and never broken any of her parents' overbearing rules. Rules that are meant to protect their legally blind daughter—protect her from what, Agnes isn't quite sure.
Despite everything, Bo and Agnes become best friends. And it's the sort of friendship that runs truer and deeper than anything else.
So when Bo shows up in the middle of the night, with police sirens wailing in the distance, desperate to get out of town, Agnes doesn't hesitate to take off with her. But running away and not getting caught will require stealing a car, tracking down Bo's dad, staying ahead of the authorities, and—worst of all—confronting some ugly secrets.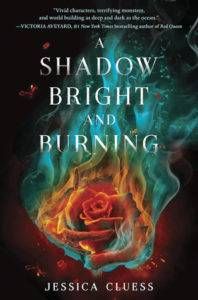 A Shadow Bright and Burning by Jessica Cluess
I am Henrietta Howel. The first female sorcerer. The prophesied one. Or am I?
Henrietta Howel can burst into flames. When she is brought to London to train with Her Majesty's sorcerers, she meets her fellow sorcerer trainees, young men eager to test her powers and her heart. One will challenge her. One will fight for her. One will betray her. As Henrietta discovers the secrets hiding behind the glamour of sorcerer life, she begins to doubt that she's the true prophesied one. With battle looming, how much will she risk to save the city–and the one she loves?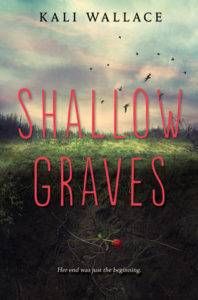 Shallow Graves by Kali Wallace
Breezy remembers leaving the party: the warm, wet grass under her feet, her cheek still stinging from a slap to her face. But when she wakes up, scared and pulling dirt from her mouth, a year has passed and she can't explain how.
Nor can she explain the man lying at her grave, dead from her touch, or why her heartbeat comes and goes. She doesn't remember who killed her or why. All she knows is that she's somehow conscious—and not only that, she's able to sense who around her is hiding a murderous past.
Haunted by happy memories from her life, Breezy sets out to find answers in the gritty, threatening world to which she now belongs—where killers hide in plain sight, and a sinister cult is hunting for strange creatures like her. What she discovers is at once empowering, redemptive, and dangerous.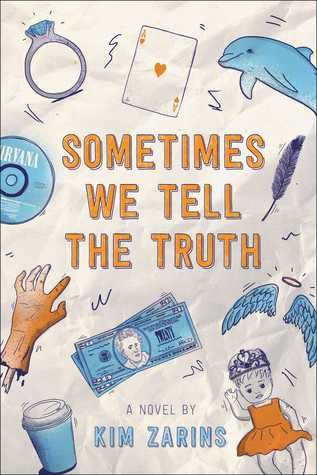 Sometimes We Tell The Truth by Kim Zarins
Jeff boards the bus for the Civics class trip to Washington, DC, with a few things on his mind:
-Six hours trapped with his classmates sounds like a disaster waiting to happen.
-He somehow ended up sitting next to his ex-best friend, who he hasn't spoken to in years.
-He still feels guilty for the major part he played in pranking his teacher, and the trip's chaperone, Mr. Bailey.
-And his best friend Cannon, never one to be trusted and banned from the trip, has something "big" planned for DC.
But Mr. Bailey has an idea to keep everyone in line: each person on the bus is going to have the chance to tell a story. It can be fact or fiction, realistic or fantastical, dark or funny or sad. It doesn't matter. Each person gets a story, and whoever tells the best one will get an automatic A in the class.
But in the middle of all the storytelling, with secrets and confessions coming out, Jeff only has one thing on his mind—can he live up to the super successful story published in the school newspaper weeks ago that convinced everyone that he was someone smart, someone special, and someone with something to say.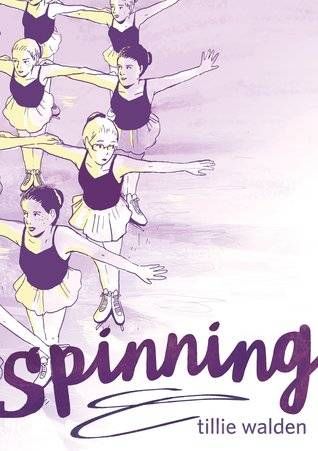 Spinning by Tillie Walden
It was the same every morning. Wake up, grab the ice skates, and head to the rink while the world was still dark.
Weekends were spent in glitter and tights at competitions. Perform. Smile. And do it again.
She was good. She won. And she hated it.
For ten years, figure skating was Tillie Walden's life. She woke before dawn for morning lessons, went straight to group practice after school, and spent weekends competing at ice rinks across the state. It was a central piece of her identity, her safe haven from the stress of school, bullies, and family. But over time, as she switched schools, got into art, and fell in love with her first girlfriend, she began to question how the close-minded world of figure skating fit in with the rest of her life, and whether all the work was worth it given the reality: that she, and her friends on the figure skating team, were nowhere close to Olympic hopefuls. It all led to one question: What was the point? The more Tillie thought about it, the more Tillie realized she'd outgrown her passion–and she finally needed to find her own voice.
Wrecked by Maria Padian
Everyone on campus has a different version of what happened that night.
Haley saw Jenny return from the party, shell-shocked.
Richard heard Jordan brag about the cute freshman he hooked up with.
When Jenny accuses Jordan of rape, Haley and Richard are pushed to opposite sides of the school's investigation. Now conflicting versions of the story may make bringing the truth to light nearly impossible—especially when reputations, relationships, and whole futures are riding on the verdict.
October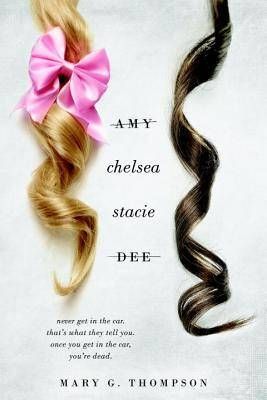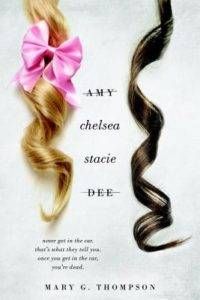 Amy Chelsea Stacie Dee by Mary G. Thompson
When sixteen-year-old Amy returns home, she can't tell her family what's happened to her. She can't tell them where she's been since she and her cousin Dee, were kidnapped six years ago–who stole them from their families or what's become of Dee. She has to stay silent because she's afraid of what might happen next, and she's desperate to protect her secrets at any cost. Amy tries to readjust to life at "home," but nothing she does feels right. She's a stranger in her own family, and the guilt that she's the one who returned is insurmountable. Amy soon realizes that keeping secrets won't change what's happened, and they may end up hurting those she loves the most. She has to go back in order to move forward, risking everything along the way.
The Bad Decisions Play List by Michael Rubens
A stranger rolls into town, and everything changes…
…especially for Austin Methune, when the stranger turns out to be his father, presumed dead, and his father turns out to be Shane Tucker, a bigtime musician—just the role Austin wants for himself.
Austin has a long history of getting himself into trouble, with the assistance of weed, inertia, and indifference. And he's in deep trouble now—the deepest ever. He's talented, though. Maybe his famous father will help him turn his life around and realize his musical dream.
But maybe Austin has inherited more than talent from Shane, who also does drugs, screws up, and drops out.
Austin is a tour guide to his own bad decisions and their consequences as he is dragged, kicking and screaming, toward adulthood.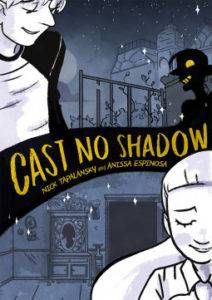 Cast No Shadow by Nick Tapalansky and Anissa Espinoza
Greg has lived in Lancaster his whole life. The town's always had its quirks, and being born without a shadow means he's counted among them. When Greg discovers an old mansion in the woods just outside of town, he didn't expect to meet a smart, beautiful, funny, and…very dead teenaged girl named Eleanor.
Yeah. He's in love with a ghost.
And before he knows what's happening, Greg finds himself at the wrong end of a history lesson when the town's past, and his own, threaten to pull the two of them apart permanently!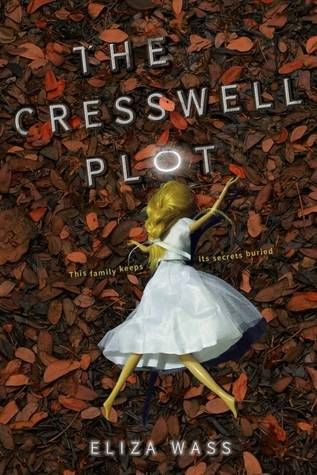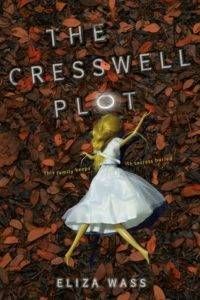 The Cresswell Plot by Eliza Wass
Castella Cresswell and her five siblings—Hannan, Caspar, Mortimer, Delvive, and Jerusalem—know what it's like to be different. For years, their world has been confined to their ramshackle family home deep in the woods of upstate New York. They abide by the strict rule of God, whose messages come directly from their father.
Slowly, Castley and her siblings start to test the boundaries of the laws that bind them. But, at school, they're still the freaks they've always been to the outside world. Marked by their plain clothing. Unexplained bruising. Utter isolation from their classmates. That is, until Castley is forced to partner with the totally irritating, totally normal George Gray, who offers her a glimpse of a life filled with freedom and choice.
Castley's world rapidly expands beyond the woods she knows so well and the beliefs she once thought were the only truths. There is a future waiting for her if she can escape her father's grasp, but Castley refuses to leave her siblings behind. Just as she begins to form a plan, her father makes a chilling announcement: the Cresswells will soon return to their home in heaven. With time running out on all of their lives, Castley must expose the depth of her father's lies. The forest has buried the truth in darkness for far too long. Castley might be their last hope for salvation.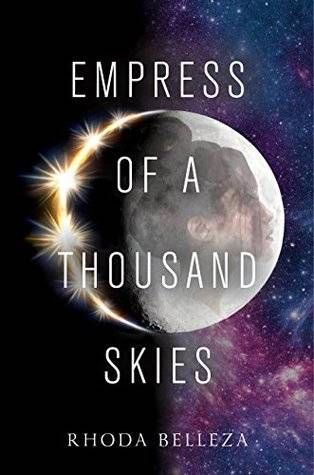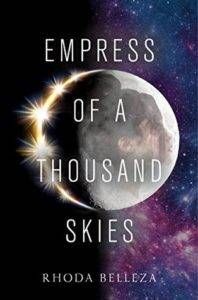 Empress of A Thousand Skies by Rhoda Belleza
The only surviving heir to an ancient Kalusian dynasty, RHEE has spent her life training to destroy the people who killed her family. Now, on the eve of her coronation, the time has finally come for Rhee to claim her throne – and her revenge.
ALYOSHA is a Wraetan who has risen above his war refugee origins to find fame as the dashing star of a DroneVision show. Despite his popularity, Aly struggles with anti-Wraetan prejudices and the pressure of being perfect in the public eye.
Their paths collide with one brutal act of violence: Rhee is attacked, barely escaping with her life. Aly is blamed for her presumed murder.
The princess and her accused killer are forced to go into hiding – even as a war between planets is waged in Rhee's name. But soon, Rhee and Aly discover that the assassination attempt is just one part of a sinister plot. Bound together by an evil that only they can stop, the two fugitives must join forces to save the galaxy.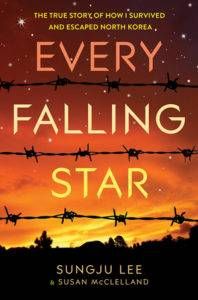 Every Falling Star by Sungju Lee
Every Falling Star, the first book to portray contemporary North Korea to a young audience, is the intense memoir of a North Korean boy named Sungju who is forced at age twelve to live on the streets and fend for himself. To survive, Sungju creates a gang and lives by thieving, fighting, begging, and stealing rides on cargo trains. Sungju richly re-creates his scabrous story, depicting what it was like for a boy alone to create a new family with his gang, his "brothers"; to be hungry and to fear arrest, imprisonment, and even execution. This riveting memoir allows young readers to learn about other cultures where freedoms they take for granted do not exist.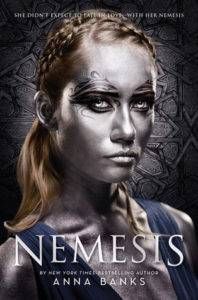 Nemesis by Anna Banks
Princess Sepora of Serubel is the last Forger in all the five kingdoms. The spectorium she creates provides energy for all, but now her father has found a way to weaponize it, and his intentions to incite war force her to flee his grasp. She escapes across enemy lines into the kingdom of Theoria, but her plans to hide are thwarted when she is captured and placed in the young king's servitude.
Tarik has just taken over rulership of Theoria, and must now face a new plague sweeping through his kingdom and killing his citizens. The last thing he needs is a troublesome servant vying for his attention. But Mistress Sepora will not be ignored. When the two finally meet face-to-face, they form an unlikely bond that complicates life in ways neither of them could have imagined.
Sepora's gift may be able to save Tarik's kingdom. But should she risk exposing herself and her growing feelings for her nemesis?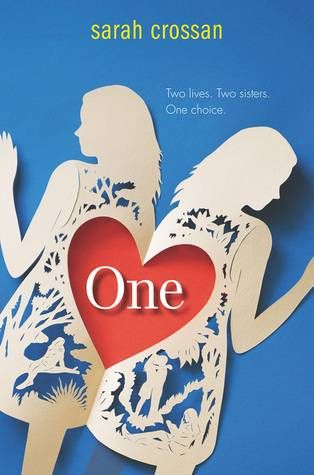 One by Sarah Crossan
Grace and Tippi. Tippi and Grace. Two sisters. Two hearts. Two dreams. Two lives. But one body.
Grace and Tippi are conjoined twins, joined at the waist, defying the odds of survival for sixteen years. They share everything, and they are everything to each other. They would never imagine being apart. For them, that would be the real tragedy.
But something is happening to them. Something they hoped would never happen. And Grace doesn't want to admit it. Not even to Tippi.
How long can they hide from the truth—how long before they must face the most impossible choice of their lives?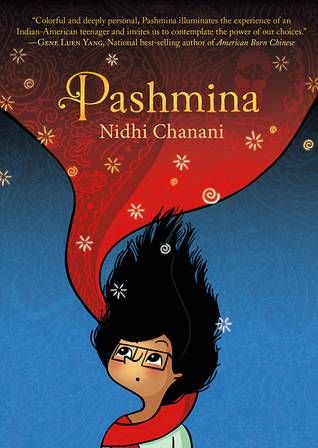 Pashmina by Nidhi Chanani
Priyanka Das has so many unanswered questions: Why did her mother abandon her home in India years ago? What was it like there? And most importantly, who is her father, and why did her mom leave him behind? But Pri's mom avoids these questions–the topic of India is permanently closed.
For Pri, her mother's homeland can only exist in her imagination. That is, until she find a mysterious pashmina tucked away in a forgotten suitcase. When she wraps herself in it, she is transported to a place more vivid and colorful than any guidebook or Bollywood film. But is this the real India? And what is that shadow lurking in the background? To learn the truth, Pri must travel farther than she's ever dared and find the family she never knew.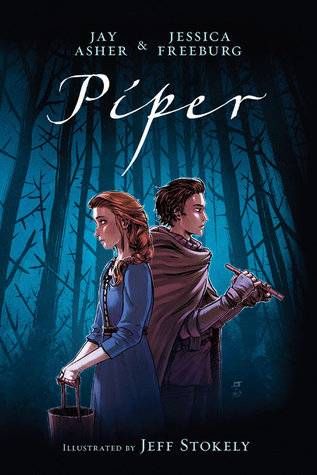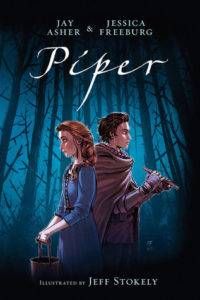 Piper by Jay Asher, Jessica Freeburg, and Jeff Stokely
Long ago, in a small village in the middle of a deep, dark forest, there lived a lonely, deaf girl named Maggie. Shunned by her village because of her disability, her only comfort comes from her vivid imagination. Maggie has a gift for inventing stories and dreams of one day finding her fairy-tale love.
When Maggie meets the mysterious Piper, it seems that all her wishes are coming true. Spellbound, Maggie falls hard for him and plunges headfirst into his magical world. But as she grows closer to the Piper, Maggie discovers that he has a dark side.
The boy of Maggie's dreams might just turn out to be her worst nightmare…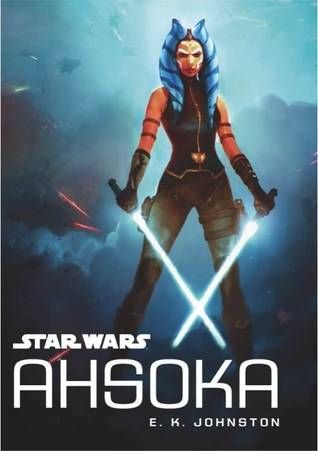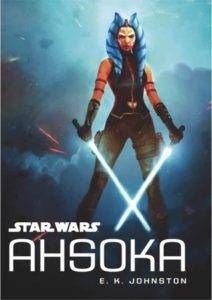 Star Wars: Ahsoka by EK Johnston
Fans have long wondered what happened to Ahsoka after she left the Jedi Order near the end of the Clone Wars, and before she re-appeared as the mysterious Rebel operative Fulcrum in Rebels. Finally, her story will begin to be told. Following her experiences with the Jedi and the devastation of Order 66, Ahsoka is unsure she can be part of a larger whole ever again. But her desire to fight the evils of the Empire and protect those who need it will lead her right to Bail Organa, and the Rebel Alliance.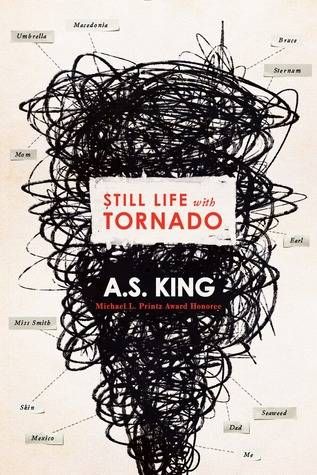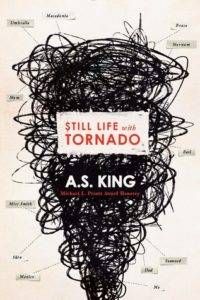 Still Life with Tornado by AS King
"I am sixteen years old. I am a human being."
Actually Sarah is several human beings. At once. And only one of them is sixteen. Her parents insist she's a gifted artist with a bright future, but now she can't draw a thing, not even her own hand. Meanwhile, there's a ten-year-old Sarah with a filthy mouth, a bad sunburn, and a clear memory of the family vacation in Mexico that ruined everything. She's a ray of sunshine compared to twenty-three-year-old Sarah, who has snazzy highlights and a bad attitude. And then there's forty-year-old Sarah (makes good queso dip, doesn't wear a bra, really wants sixteen-year-old Sarah to tell the truth about her art teacher). They're all wandering Philadelphia—along with a homeless artist allegedly named Earl—and they're all worried about Sarah's future.
But Sarah's future isn't the problem. The present is where she might be having an existential crisis. Or maybe all those other Sarahs are trying to wake her up before she's lost forever in the tornado of violence and denial that is her parents' marriage.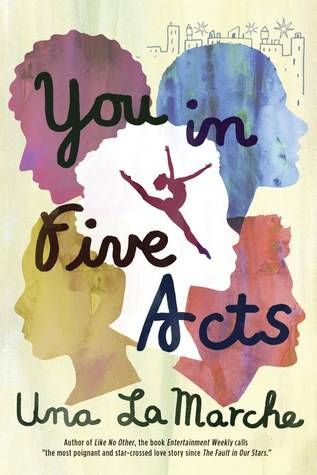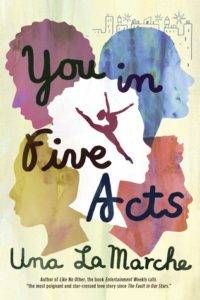 You in Five Acts by Una LaMarche
Five friends at a prestigious New York City performing arts school connect over one dream: stardom. For Joy, Diego, Liv, Ethan and Dave, that dream falters under the pressure of second semester, senior year. Ambitions shift and change, new emotions rush to the surface, and a sense of urgency pulses among them: Their time together is running out.
Diego hopes to get out of the friend zone. Liv wants to escape, losing herself in fantasies of the new guy. Ethan conspires to turn his muse into his girlfriend. Dave pines for the drama queen. And if Joy doesn't open her eyes, she could lose the love that's been in front of her all along.
November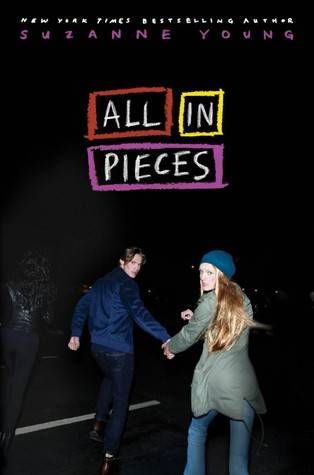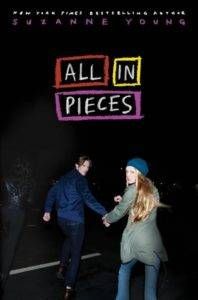 All in Pieces by Suzanne Young
"Anger-management issues."
That's how they classified Savannah Sutton after she stuck a pencil in her ex-boyfriend's hand because he mocked her little brother, Evan, for being disabled. That's why they sent her to Brooks Academy—an alternative high school that's used as a temporary detention center.
The days at Brooks are miserable, but at home, life is far more bleak. Savvy's struggling to take care of her brother since her mom left years ago, and her alcoholic dad can't be bothered. Life with Evan is a constant challenge, but he's also the most important person in the world to Savvy.
Then there's Cameron, a new student at Brooks with issues of his own, a guy from a perfect family that Savvy thought only existed on TV. Cameron seems determined to break through every one of the walls Savvy's built around herself—except if she lets herself trust him, it could make everything she's worked so hard for fall apart in an instant.
And with her aunt seeking custody of her brother and her ex-boyfriend seeking revenge, Savvy's fighting to hold all the pieces together. But she's not sure how much tighter she can be pulled before she breaks completely.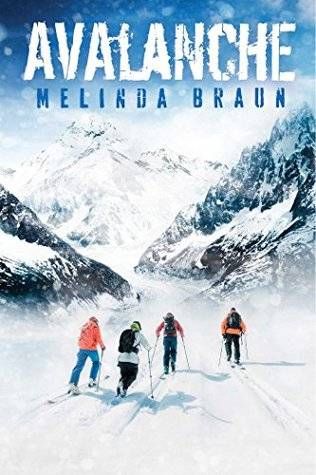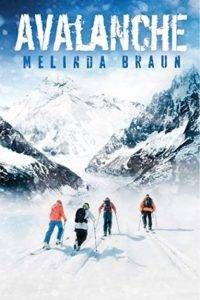 Avalanche by Melinda Braun
Two groups of teens—those waiting to be saved and those doing the saving—are in a race against time and a battle against Mother Nature after an avalanche traps them in an isolated cabin in this chilling novel.
"I promise it'll be a weekend you'll never forget."
A trip like that is exactly what Matt was hoping for—a fun adventure. A daring escape. A once-in-a-lifetime opportunity to go cross country skiing in a thrilling but dangerous pass through the Rocky Mountains. The perfect way for Matt to forget about his disappointing father and maybe let loose a little with his best friend and a group of carefree adrenaline junkies.
But then their guide takes them off-path…and straight into an avalanche. By the time they make it safely into an abandoned cabin, one skier is dead and another severely injured. Trapped with no heat, no water, and no radio the group decides to wait it out. Help will come. It has to.
Until it doesn't. And Matt knows if they wait any longer they'll be dead—just another bunch of victims in Mother Nature's twisted games. Armed with only a handful of supplies and his fierce determination Matt decides to goes head-to-head with the elements, battling hypothermia, frostbite, and even mountain lions in order to find help and save them all. That is if Mother Nature doesn't kill him first.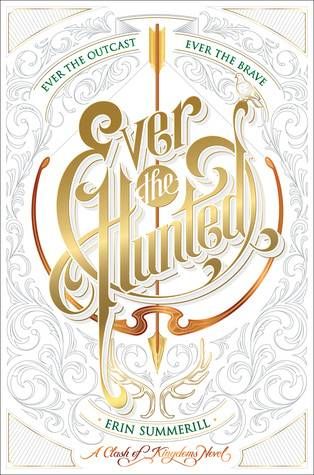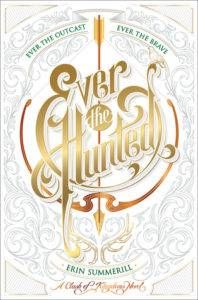 Ever The Hunted by Erin Summerill
Seventeen year-old Britta Flannery is at ease only in the woods with her dagger and bow. She spends her days tracking criminals alongside her father, the legendary bounty hunter for the King of Malam—that is, until her father is murdered. Now outcast and alone and having no rights to her father's land or inheritance, she seeks refuge where she feels most safe: the Ever Woods. When Britta is caught poaching by the royal guard, instead of facing the noose she is offered a deal: her freedom in exchange for her father's killer.
However, it's not so simple.
The alleged killer is none other than Cohen McKay, her father's former apprentice. The only friend she's ever known. The boy she once loved who broke her heart. She must go on a dangerous quest in a world of warring kingdoms, mad kings, and dark magic to find the real killer. But Britta wields more power than she knows. And soon she will learn what has always made her different will make her a daunting and dangerous force.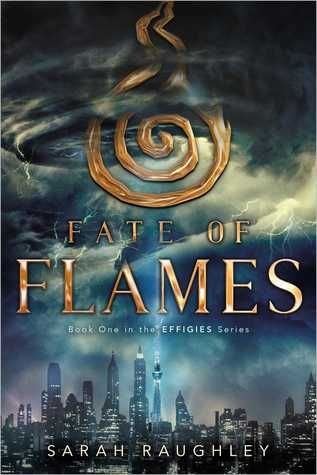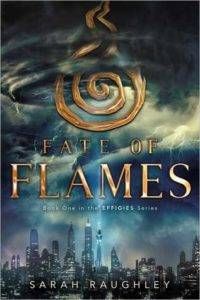 Fate of Flames by Sarah Raughley
Years ago, everything changed. Phantoms, massive beasts of nightmare, began terrorizing the world. At the same time four girls, the Effigies, appeared, each with the unique power to control a classical element. Since then, they have protected the world from the Phantoms. At the death of one Effigy, another is chosen, pulled from her normal life into the never-ending battle.
When Maia unexpectedly becomes the next Fire Effigy, she resists her new calling. A quiet girl with few friends and almost no family, she was much happier to admire the Effigies from afar. Never did she imagine having to master her ability to control fire, to protect innocent citizens from the Phantoms, or to try bringing together the other three Effigies.
But with the arrival of the mysterious Saul—a man who seems to be able to control the Phantoms using the same cosmic power previously only granted to four girls at a time—Maia and the other Effigies must learn to work together in a world where their celebrity is more important than their heroism.
But the secrets Saul has, and the power he possesses, might be more than even they can handle.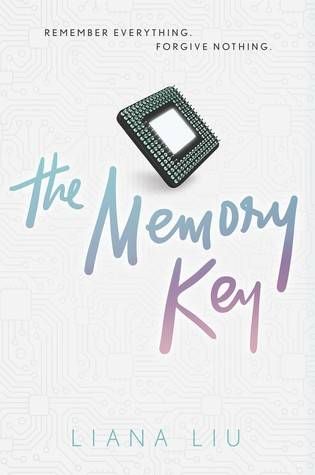 The Memory Key by Liana Liu
In a five-minutes-into-the-future world, a bereaved daughter must choose between losing memories of her mother to the haze of time and the reality-distorting, visceral pain of complete, perfect recall.
Lora Mint is determined not to forget.
Though her mother's been dead for five years, Lora struggles to remember every detail about her—most importantly, the specific events that occurred the night she sped off in her car, never to return.
But in a world ravaged by Vergets disease, a viral form of Alzheimer's, that isn't easy. Usually Lora is aided by her memory key, a standard-issue chip embedded in her brain that preserves memories just the way a human brain would. Then a minor accident damages Lora's key, and her memories go haywire. Suddenly Lora remembers a moment from the night of her mother's disappearance that indicates her death was no accident. Can she trust these formerly forgotten memories? Or is her ability to remember every painful part of her past driving her slowly mad—burying the truth forever? Lora's longing for her lost mother and journey to patch up her broken memories is filled with authentic and poignant emotion. Her race to uncover the truth is a twisty ride.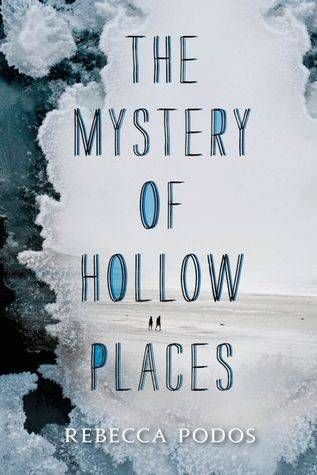 The Mystery of Hollow Places by Rebecca Podos
All Imogene Scott knows of her mother is the bedtime story her father told her as a child. It's the story of how her parents met: he, a forensic pathologist, she, a mysterious woman who came to identify a body. A woman who left Imogene and her father when Imogene was a baby, a woman who was always possessed by a powerful loneliness, a woman who many referred to as "troubled waters."
Now Imogene is seventeen, and her father, a famous author of medical mysteries, has struck out in the middle of the night and hasn't come back. Neither Imogene's stepmother nor the police know where he could've gone, but Imogene is convinced he's looking for her mother. And she decides it's up to her to put to use the skills she's gleaned from a lifetime of reading her father's books to track down a woman she's only known in stories in order to find him and, perhaps, the answer to the question she's carried with her for her entire life.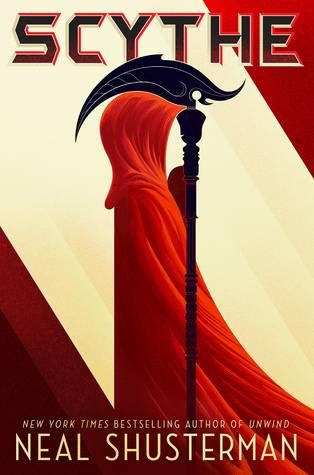 Scythe by Neal Shusterman
Thou shalt kill.
A world with no hunger, no disease, no war, no misery. Humanity has conquered all those things, and has even conquered death. Now scythes are the only ones who can end life—and they are commanded to do so, in order to keep the size of the population under control.
Citra and Rowan are chosen to apprentice to a scythe—a role that neither wants. These teens must master the "art" of taking life, knowing that the consequence of failure could mean losing their own.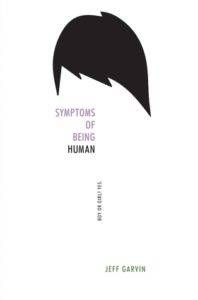 Symptoms of Being Human by Jeff Garvin
The first thing you're going to want to know about me is: Am I a boy, or am I a girl?
Riley Cavanaugh is many things: Punk rock. Snarky. Rebellious. And gender fluid. Some days Riley identifies as a boy, and others as a girl. The thing is…Riley isn't exactly out yet. And between starting a new school and having a congressman father running for reelection in uber-conservative Orange County, the pressure—media and otherwise—is building up in Riley's so-called "normal" life.
On the advice of a therapist, Riley starts an anonymous blog to vent those pent-up feelings and tell the truth of what it's REALLY like to be a gender fluid teenager. But just as Riley's starting to settle in at school—even developing feelings for a mysterious outcast—the blog goes viral, and an unnamed commenter discovers Riley's real identity, threatening exposure. Riley must make a choice: walk away from what the blog has created—a lifeline, new friends, a cause to believe in—or stand up, come out, and risk everything.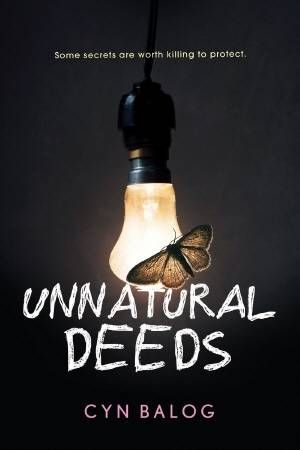 Unnatural Deeds by Cyn Balog
Victoria Zell doesn't fit in, not that she cares what anyone thinks. She and her homeschooled boyfriend, Andrew, are inseparable. All they need is each other. That is, until Zachary Zimmerman joins her homeroom. Within an hour of meeting, he convinces good-girl Vic to cut class. And she can't get enough of that rush.
Despite Vic's loyalty to Andrew, she finds her life slowly entwining with Z's. Soon she's lying to everyone she knows and breaking all the rules to be with Z. She can't get enough of him–or unraveling the stories of the family he's determined to keep hidden.
Except Z's not the only one with a past. Straight-laced Vic is hiding her own secrets… secrets that are about to destroy everything in her path.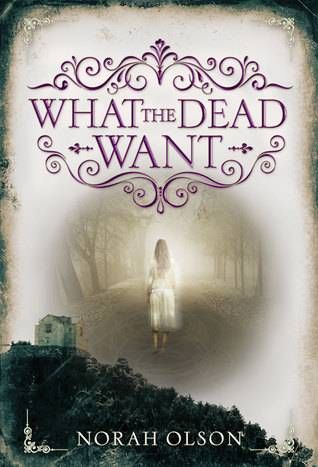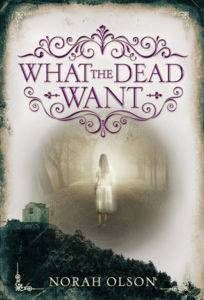 What The Dead Want by Norah Olson
16 -year-old Gretchen takes photographs to understand the world around her, a passion her mother Mona fostered and encouraged when she was still around. Since her mom disappeared years ago, Gretchen and her dad have lived on their own in New York City, haunted by Mona's absence.
When Gretchen's great aunt Esther calls unexpectedly to tell her that she has inherited the pre-Civil War mansion on her mother's side of the family in upstate New York, Gretchen understands nothing except that her aunt needs her help. But what she finds there is beyond her imagination. The house is crumbling apart, filled with stacks of papers and journals from decades, even centuries past, and it's crawling with rodents. It's also full of secrets and a legacy of racism and violence so reprehensible that the ghosts of the past are exacting revenge on the living.
Somehow the mystery of Mona's disappearance and the atrocities that happened on the land during the Civil War are inextricably intertwined, and it's up to Gretchen to figure out how…before even more lives are lost.
Save