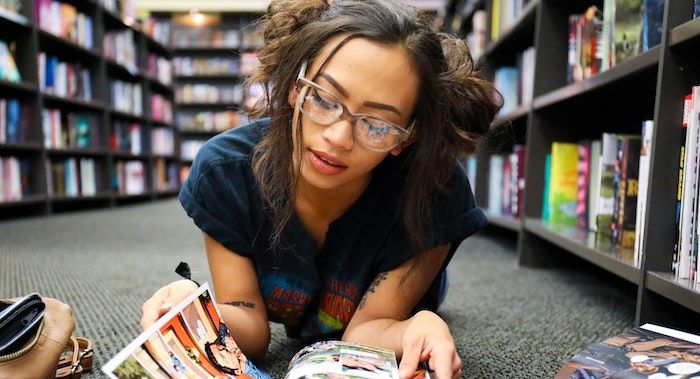 This content contains affiliate links. When you buy through these links, we may earn an affiliate commission.
This list of YA novels turned comics was originally published in our YA newsletter, What's Up in YA? Sign up for it here to get YA news, reviews, deals, and more!
---
Hey YA Readers!
I love the trends we're seeing when it comes to adaptation of YA books to comics and adaptation of comics into YA books. It makes these stories accessible to so many more readers, while offering a chance to test the waters in a new format that might otherwise feel off-putting to some readers.
Let's take a peek today at a handful of YA books that have been reimagined as comics in recent years (as well as one that will be coming out early in 2021).
Descriptions from 'zon, since I've only read one of these so far. I'm itching to get my hands on the rest of them, you better believe it.
---
So much great reading. If you've read the novel, I recommend visiting that story in its visual format, and if you've loved the comic, I recommend revisiting as a novel.