Sponsored
3 On A YA Theme: This Year's YA in Translation
This content contains affiliate links. When you buy through these links, we may earn an affiliate commission.
Sponsored by Elly Blake's Fireblood, published by Little, Brown Books for Young Readers.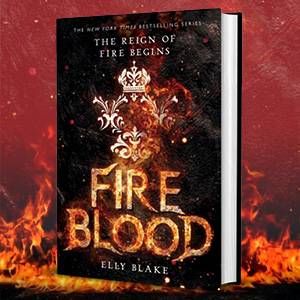 In this action-packed sequel to the New York Times bestselling Frostblood, Ruby must choose between her fiery homeland and the icy king who loves her.
---
Reading inclusively is about not only reading about and sharing books featuring characters and authors of a variety of ethnicities, sexualities, abilities, and identities. It's also about ensuring that you pick up novels in translation. The wider your reading world, the better your ability to understand and find empathy and respect for everyone and everything on the planet.
According to the 2015 statistics from the Cooperative Children's Book Center, only 3.7% of all YA books are in translation. This is a startling small number, and given the challenge it was to pull together a short booklist of YA in translation from 2017, well, there's a lot of work to be done.
Here's a look at some YA in translation to add to your TBR. If you know of other titles from this year, I'd love to hear about them in the comments. Curious to discover more about translating YA novels or what has been published in the past? You can check out this resource guide and poke around this book list to get you started.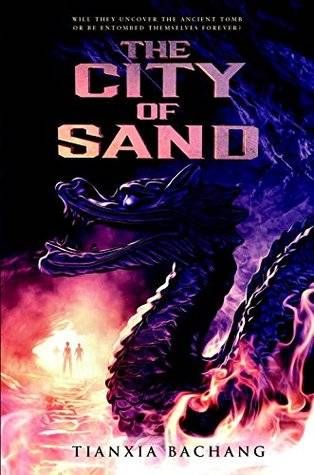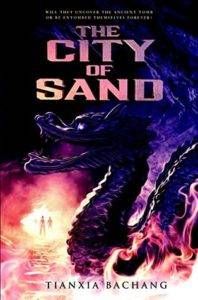 City of Sand by Tianxia Bachang (November 21, Chinese)
In this heart-pounding adventure, a group of individuals who have come together for an expedition, each with a specific interest, soon find themselves motivated by one common goal: the sheer will to survive.
THE QUEST: To find the lost city of Jingjue, a once-glorious kingdom, along with the burial chamber of its mysterious queen. Both lie buried under the golden dunes of the desert, where fierce sandstorms and blazing heat show no mercy.
THE TEAM: Teenagers Tianyi, who has the ability read the earth and sky through feng shui, and Kai, Tianyi's best friend and confidant; Julie, a wealthy American whose father vanished on the same trek a year ago; Professor Chen, who wants to fulfill a lifelong dream; and Asat Amat, a local guide gifted in desert survival.
THE OBSTACLES: Lethal creatures of the desert and an evil force that wants to entomb the explorers under the unforgiving sands of China's Taklimakan Desert forever.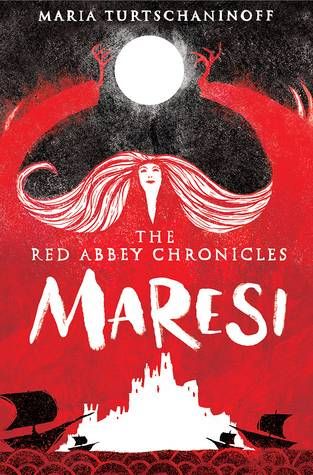 Maresi by Maria Turtschaninoff (First in a series, Finnish)
Only women and girls are allowed in the Red Abbey, a haven from abuse and oppression. Thirteen-year-old novice Maresi arrived at the Abbey four years ago, during the hunger winter, and now lives a happy life under the protection of the Mother. Maresi spends her days reading in the Knowledge House, caring for the younger novices, and contentedly waiting for the moment when she will be called to serve one of the Houses of the Abbey.
This idyllic existence is threatened by the arrival of Jai, a girl whose dark past has followed her into the Abbey's sacred spaces. In order to protect her new sister and her own way of life, Maresi must emerge from the safety of her books and her childish world and become one who acts.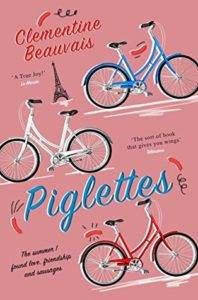 Piglettes by Clementine Beauvais (French)
Awarded the Gold, Silver and Bronze trotters after a vote by their classmates on Facebook, Mireille, Astrid and Hakima are officially the three ugliest girls in their school, but does that mean they're going to sit around crying about it?
Well…yes, a bit, but not for long! Climbing aboard their bikes, the trio set off on a summer road trip to Paris, their goal: a garden party with the French president. As news of their trip spreads they become stars of social media and television. With the eyes of the nation upon them the girls find fame, friendship and happiness, and still have time to consume an enormous amount of food along the way.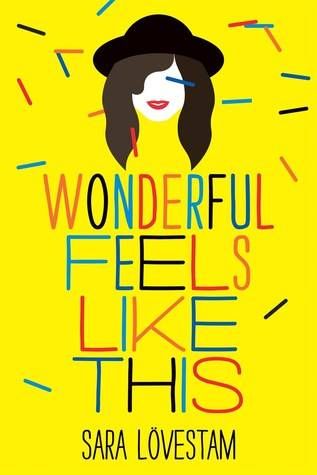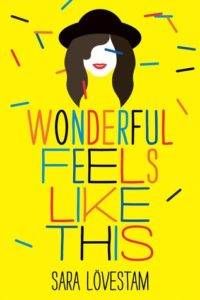 Wonderful Feels Like This by Sara Lovestam (Swedish)
Sometimes the person who understands you the most is the person you least expect.
For Steffi, going to school every day is an exercise in survival. She's never fit in with any of the other groups at school, and she's viciously teased by the other girls in her class. The only way she can escape is through her music—especially jazz music.
When Steffi hears her favorite jazz song playing through an open window of a retirement home on her walk home from school, she decides to go in and introduce herself.
The old man playing her favorite song is Alvar. When Alvar was a teenager in World War II-era Sweden, he dreamt of being in a real jazz band. Then and now, Alvar's escape is music—especially jazz music.
Through their unconventional but powerful friendship, Steffi realizes that she won't always be lonely in her small town. She can go to a music school in the big city. She can be a real musician. And she can be a jitterbug, just like Alvar.
But how can Steffi convince her parents to let her go to Stockholm to audition? And how is it that Steffi's school, the retirement home, her music, and even her worst bully are somehow connected to Alvar and his story? Can it be that the people least like us are the ones we need to help us tell our own stories?
Want more "3 On A YA Theme" posts? Gotcha covered.
Save