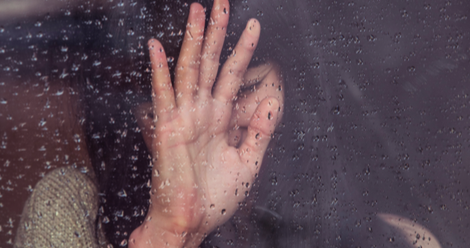 This list of "10 YA Novels About Grieving" is sponsored by The Astonishing Color of After by Emily X.R. Pan.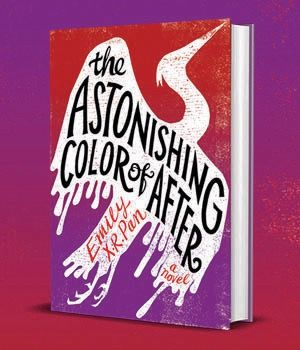 Leigh is certain about one thing: When her mother died by suicide, she turned into a bird. Leigh, who is half Asian and half white, travels to Taiwan to meet her maternal grandparents for the first time. There, she is determined to find her mother, the bird. She winds up chasing after ghosts and uncovering family secrets. Alternating between real and magic, past and present, friendship and romance, and hope and despair, this is a debut novel about finding oneself through family history and love, perfect for fans of Jandy Nelson and Celeste Ng.
---
Whether you're lamenting the loss of a loved one or the possibility of a life you might've lived, grief is a heavy subject. And no one is immune. It affects everyone in uniquely different but just as important ways.
Here are ten diverse young adult novels that tackle the grieving process, from anger to acceptance to everything in between.
History Is All You Left Me by Adam Silvera
After his ex-boyfriend, Theo, is found dead after a drowning accident, Griffin is completely heartbroken. Even though he and Theo had recently separated (and Theo has a new man), he always felt deep in his heart that they'd find their way back to each other. His dreams of running off into the sunset with his soulmate are dashed. After realizing that no one understands his level of grief, Theo begrudgingly befriends Theo's current boyfriend, Jackson.
Adam's latest, They Both Die At the End, also deals with death and grief.
A Monster Calls by Patrick Ness
One night, amidst a recurring nightmare, 13-year-old Conor is visited by (you guessed it) a monster outside his window. He claims to have been called by Conor, even though Conor cannot remember ever doing so. The Monster continues to visit him and tell him stories—saying that after the third story, Conor must tell one of his own, or else the Monster will eat him.
This book is also available without the illustrations, although I'd highly recommend getting the one with them.
Long Way Down by Jason Reynolds
Still reeling from the death of his brother, Will is on a mission. And it's a mission of revenge. His anger in his grief carries him to take a gun of his own and set off to find justice for Shawn. But as he gets on the elevator on the seventh floor, he begins to meet ghosts of his brother's past, all leading and connecting to a bigger story surrounding Shawn's untimely murder.
The Beauty That Remains by Ashley Woodfolk
This book is told in three perspectives: Shay, Logan, and Autumn, all of whom are dealing with a tragedy that took that life of a loved one. Each of their stories is unique and distinct, but ultimately stems from the same incident. Grief manifests itself in different ways in each of them, from acting out to the development of a panic disorder—but all three are struggling to find "the beauty that remains" after unimaginable loss.
Every Heart a Doorway by Seanan McGuire
We're in a land where children can enter fantastical lands through doors called Portals. This story focuses on those who have returned to Our World with or without their desire to. These returned children often are in pits of severe depression and grief as they try repeatedly to find another portal back, unable to accept the normalcy of Our World. Why? Because they truly belonged in these worlds. Enter Eleanor West. Eleanor believes them and helps the Wayward Children accept their return to life as we know it.
I Am Not Your Perfect Mexican Daughter by Erika L. Sanchez
When Julia's sister, Olga, is tragically killed, she leaves behind more than a broken family. Olga also leaves behind the impossible role of The Perfect Daughter, which Julia is now obligated to fill. As Julia mourns her sister, she learns more about her Mexican-immigrant parents and why they have these expectations of her. But more importantly, Julia comes to grips with the acceptance of the fact that she doesn't need to be Olga, she just needs to be herself.
The Names They Gave Us by Emery Lord
Lucy Hansson's seemingly perfect life gets turned upside down when her mother announces that her cancer has returned. Lucy finds herself losing her faith in God and she doesn't know what to do without this major part of herself. As a last wish, her mother requests that Lucy forgo the church camp where she is a summer counselor, and instead attend a camp across the way, specifically for teens who have or are experiencing hardships in their lives. At Camp Daybreak, Lucy meets others in different stages of the grieving process, who help her in her own along the way.
My Sister Lives on the ManTelpiece by Annabel Pitcher
Jamie's family has been rocked by the death of his older sister, Rose, who lost her life in a suicide bombing in London five years ago. Each member of the family is coping in different ways. Jamie's father has become severely Islamophobic as a result of the bombing. Rose's surviving twin, Jas, feels guilty for being alive. And Jamie is trying to figure out how to deal with his grief of missing someone he doesn't even really remember.
Everything All At Once by Katrina Leno
Lottie has just lost her Aunt Helen, who also happened to be the author of a very popular children's fantasy series. In her will, Aunt Helen leaves Lottie 24 envelopes containing various "dares" to help Lottie overcome her crippling anxiety, and to ultimately move on.
Nothing Left to Burn by Heather Ezell
As a fire blazes through Coto de Caza, California, Audrey Harper is forced to abandon her childhood home in search of safety. This book outlines Audrey's peril over losing her home, as well as the sad, mysterious past of her boyfriend, Brooks. There's more to Brooks's story, grief-wise, but it'd be a major spoiler. 🙂 The rampant fire is definitely a metaphor for endings and new beginnings.