Newsletter 1
YA Novels That Actually Earn the Veronica Mars Comp
This content contains affiliate links. When you buy through these links, we may earn an affiliate commission.
I enjoy title comparisons as much as the next reader, but some comps have become so ubiquitous that they don't even mean anything to me anymore. For example, the TV show Veronica Mars is used as a title comp so often that it has become shorthand for "mystery with teen girl protagonist." But there's so much more to Veronica Mars than a teen girl solving a mystery, and so unless a book has quirky, rapid-fire humor, or a terrible-but-lovable antihero, or campy noir influences, stop evoking her name!
But I am here with good news, because these YA novels actually do share elements with Veronica Mars, and you should totally read them ASAP because they are delightful: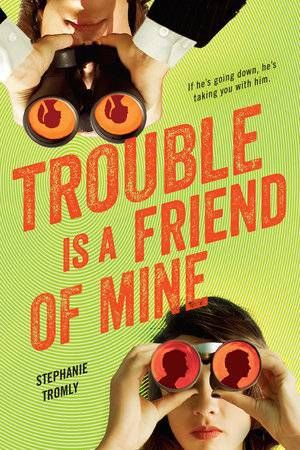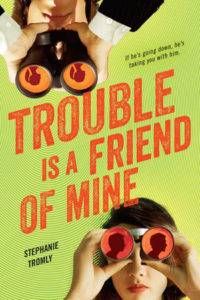 Trouble is a Friend of Mine and Trouble Makes a Comeback by Stephanie Tromly
The first book in this series opens with: "Of course I didn't like Digby when I first met him. No one does. He's rude, he doesn't ever take no for an answer, and he treats you like a book he's already read and knows the ending to even if you yourself didn't yet."
Now, who does that sound like to you, Marshmallows?
If you're a true believer in LoVe (the only acceptable ship for Veronica, don't even come at me with that Piz nonsense) then you will LOVE Zoe and Digby's unconventional friendship in this series. Zoe is new to town, trying to keep a low profile while figuring out how to assimilate in her new school, when Digby enlists her help into an investigation of a local missing girl, whose case may be tied to his own sister's disappearance nine years earlier. Digby doesn't exactly befriend Zoe as much as he won't stop leaving her alone and constantly shows up unannounced. He is obnoxious and won't take no for an answer, and Zoe is curious despite her cranky refusals to help him out. (I promise you, it's not as weird as it sounds.) Before long, Zoe is in deep, keeping Digby in line and following a mystery that permeates all levels of their privileged town.
Come for the Veronica/Logan relationship vibe, but stay for the zinging humor, the on-point pop culture references, and the high stakes action on par with buses diving off cliffs! (Also, there is a literal Veronica Mars joke early on in book one, see if you can catch it!)
Goldie Vance by Hope Larson, Brittney Williams, and Sarah Stern
If you like Veronica Mars for the noir elements, then Goldie is your lady. Set at a Florida resort, Goldie is an aspiring private investigator who can't help but involve herself in the mysteries surrounding her hotel home, even if her actions aren't exactly legal.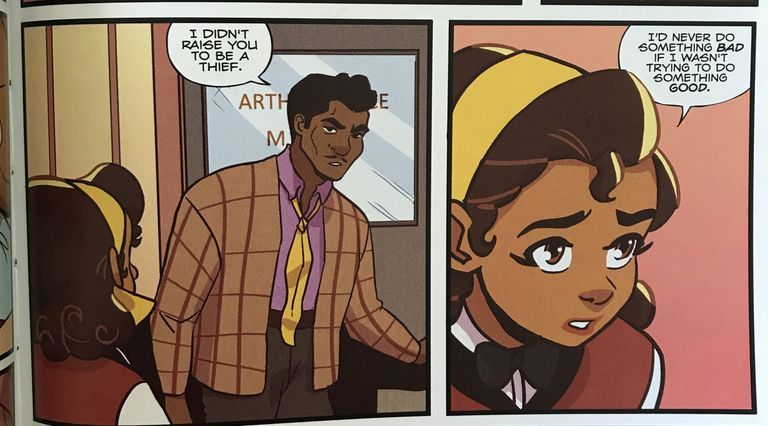 Sound like another person we know and love?
Like Veronica, the deeper Goldie digs, the more mysteries she uncovers, until she finds herself in the middle of an international incident. Goldie is tenacious, and like Veronica, she learns early on that the world is rarely just. As a bonus, Goldie Vance has queer characters, which is something sadly lacking in the Veronica Mars universe (unfortunately, Mac's many queer hair styles over the years don't quite count as queer rep).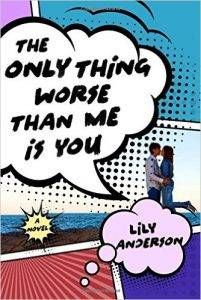 The Only Thing Worse Than Me is You by Lily Anderson
Anderson's modern retelling of Much Ado About Nothing isn't really billed as a mystery, but it does have a mystery embedded into the plot that could be lifted straight from the first season of Veronica Mars. The book is set at a high school for gifted teens, where class and privilege harken to Neptune High's complicated demographics, and provide an interesting viewpoint of high school politics. The banter in this novel is strong, and protagonist Trixie is similar to Veronica in that she's confident and deadly with a comeback.
Like Veronica Mars, this book has a nice ensemble cast with memorable individuals who are all pulled into a cheating/hacking mystery that is very high school. While Anderson's story is decidedly more lighthearted than the average season in the life of Veronica, Trixie's ribbing of her love interest/rival Ben and their eventual romance are just as satisfying as that Veronica and Logan kiss. Yeah, that one.
(Plus, Anderson slips in a Veronica Mars shoutout and calls the movie pretty good–it's actually GREAT but small quibbles.)
Happy reading, friends! And may we all grow up to be as bad ass as Veronica Mars one day!