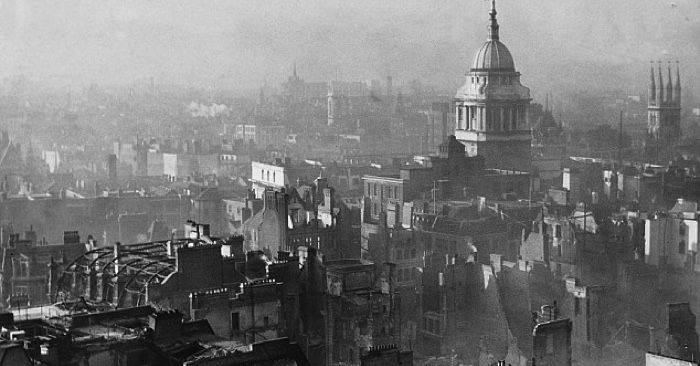 Lists
10 Great YA Novels About WWII
World War II spanned six years and there are countless stories of the heroism, sacrifice, and struggle of the many people affected by the war, whether they fought in it or the war came to them. Young people also played vital roles that deserve commemoration: they enlisted, they fought in their countries' resistance, they protected their families through harrowing circumstances, and they survived through any means necessary. This list of YA novels about World War II will take you across the globe during the span of the war, from the front lines in western Europe to the Japanese internment camps in the United States to occupied South Korea. Each teenager these narratives focus on has a story worth telling, to both educate on the challenges World War II gave them, and to place a shining light on their perseverance and heroism.
When My Name was Keoko by Linda Sue Park
South Korea, 1940. Sun-hee grew up in Japanese-occupied South Korea, where she could only speak Korean at home, and all of her school lessons were about Japan and in Japanese. Laws that prioritized Japan over South Korea were not new to her…until a law passed requiring all Koreans to take Japanese names. Sun-hee became Keoko, and when she became Keoko, World War II came to Korea, and Japan required their Korean subjects to fight with them. When her older brother enlists to throw suspicion off of the family's beloved uncle for involvement in the Korean resistance, Sun-hee stays behind and helps protect her family's secrets under Japanese occupation.
Flygirl by Sherri L. Smith
Louisiana, 1941. All Ida Mae Jones wants to do is fly in the air like her father, but there's no opportunities for a young Black woman that would allow her to be the pilot she's always dreamed to be—not even when the United States enters World War II. That is, unless she's willing to pass as a white girl to join WASP, the Women Airforce Service Pilots, formed due to a shortage of male pilots but not given military status until the 1970s; an organization that doesn't accept Black applicants. Ida is willing to join the 1,100 women if it means getting to fly and serve, but is it worth denying who she is?
My Real Name is Hanna by Tara Lynn Masih
Ukraine, 1941. Hanna's shtelele is under threat when the Nazis invade Soviet-occupied Ukraine, and Hanna and her family must flee into the forests surrounding their home to evade the Gestapo. They find refuge in caves, but that refuge turns deadly when sickness and starvation creep in. And then Hanna's father disappears. It's up to Hanna to find him and to help her family and friends survive while the war rages on all around her.
Weedflower by Cynthia Kadohata
California, 1941. Sumiko was used to being the only Japanese girl in her class, and could put up with the teasing because she still had her family and her family's flower farm. All that changed, however, after the bombing of Pearl Harbor. She and her family are forced out of their home and put into the Poston internment camp in Arizona, where the flowers in Sumiko's life are replaced with unbearable heat and dust storms. To make matters worse, the camp was placed directly on a Native reservation, and the Japanese Americans are just as unwelcome there as they were made to feel everywhere else. Sumiko finds her first real friend, however, in Frank, a young Mohave boy who knows all too well the kind of discrimination that led to Sumiko's tragic situation.
Once by Morris Gleitzman
Poland, 1942. Felix hides from Nazis in a Catholic orphanage, even though he's not really aware of the war and this is only temporary, anyway, since his parents are just traveling, just like him being Catholic instead of Jewish is only temporary. They'll come back for him. When he thinks his parents are in danger and tries to go after them through Nazi-occupied Poland, then the war gets real. Then it's harder and harder for Felix to make up kinder stories to explain the world around him…because some things have harder truths than Felix wants to face.
Code Talker by Joseph Bruchac
Navajo Nation, 1942. Kii Yázhí becomes Ned Begay at the mission boarding school that cuts his hair and refuses to let him speak Navajo and tries to strip every ounce of his heritage from him, which he refuses in little acts of rebellion with other students. When Pearl Harbor happens, the military goes looking for Navajos to use their native language to develop a secret communication code to deliver messages. Ned is determined to join, and sneaks his way in just shy of the age requirement to join the Code Talkers and send vital messages back and forth in his sacred language to aid in the conflict against Japan.
The Boy Who Dared by Susan Campbell Bartoletti
Germany, 1942. Helmuth Hübener was a patriot: A law-abiding German citizen, a card carrying Hitler Youth member who thought Hitler and his regime could be a good thing for the country. Until Helmuth got his hands on a short wave radio that tuned him into BBC news, and he heard the real story. Angry at the lies he'd been given and horrified by the reality of Nazi Germany, he can't sit idly by with what he knows now, and tries to spread the truth through leaflets. Unfortunately, it's an act of treason to do so, and Helmuth is sentenced to death. The true story of Helmuth's realization and how he grows and joins the resistance is told through his imprisonment, as Helmuth ruminates on his life while awaiting his sentencing.
Girl in the Blue Coat by Monica Hesse
Amsterdam, 1943. Hanneke deals in black market goods to provide hard-to-come-by luxuries denied to many because of the rationing: sugar, bacon, tea, alcohol. The smuggling also distracts Hanneke from her constant grief at the loss of her boyfriend, who died on the Dutch front lines when the Germans invaded. Hanneke's routine rebellion is disrupted, however, when a client asks her to find a person instead of a good: A Jewish teenager. Mrs. Janssen had been hiding her from the Germans, but she disappeared. Hanneke is reluctant but intrigued enough to agree, a decision that draws her closer to the Dutch resistance as she tries to find the girl in the blue coat.
White Rose by Kip Wilson
Germany, 1943. Sophie Scholl is being interrogated by the Gestapo for writing and distributing anonymous letters criticizing the Nazi regime. She is guilty, and she is not sorry she is guilty, even though the penalty is death. Sophie and her brother formed The White Rose, a non-violent resistance group, while in college to counteract the Nazi propaganda in their country and to embolden others to take a stand against the regime. These acts of resistance lead to her conviction of high treason, and an interrogation for information on other White Rose members she refuses to give up.
The Librarian of Auschwitz by Antonio Iturbe
Poland, 1943. Dita Kraus is 14 and she is from Prague, but her current home is Auschwitz concentration camp. Life is terrifyingly different now, and she's doing all she can to cope. She did not expect the Jewish leader, Fredy Hirsch, to entrust her with the most dangerous contraband of all: books. Eight volumes, to be exact, smuggled in past the guards, and used to establish a school for the children in Auschwitz. Dita agrees, and thus her dangerous task gives her the title of the librarian of Auschwitz.