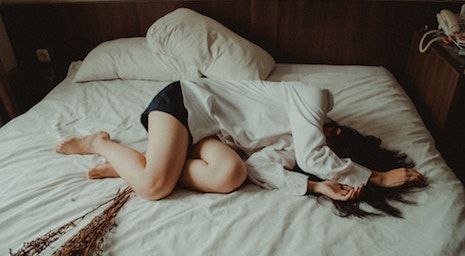 This content contains affiliate links. When you buy through these links, we may earn an affiliate commission.
We're giving away 16 of the books featured on Recommended! Click here, or on the image below to enter:

---
I've been gravitating towards books about grief lately. I'm curious about how the experience of deep loss, which is so universal, plays out in a multitude of ways. Stories about grief can be difficult to get a grasp on. There's no beginning, middle, and end to processing loss—there's just not dealing with it, and facing it head-on. These three excellent YA novels about grief (a new release, an award-winner, and a backlist title) all deal with different losses and different reactions, but all are highly recommended.
The novel begins with protagonist Tom Mackee finally hitting rock bottom. He's been on a downward spiral ever since his uncle's death in a terrorist attack tore his family apart a year earlier. After his roommates abandon him one horrible night, Tom moves in with his aunt and takes a job to make amends for their stealing. For the first time in ages, he can't avoid anything: his aunt's growing pregnancy, his former friends, his parents' shredded relationship, his family legacy of grief, and the girl he can't forget, the one he's convinced is too good for him. Marchetta's handle on family stories is masterful, and she brilliantly navigates the rough terrain of grief and healing.
While Leigh was finally kissing her longtime best friend Axel, her mother was dying by suicide. In the aftermath of her mother's death, Leigh is convinced of two things: her mother is now a bird, and she wants Leigh to go to Taiwan to meet the maternal grandparents she's never met. Once there, Leigh sets about tracking down her mother the bird. Instead, she ends up uncovering family secrets that her mother had concealed from her. Pan travels between the past and present beautifully in this lightly magical and deeply emotional book about grief, family connection, and first love.
It's Marin's first year of college, and she's not going home for the winter holidays—ever since her grandfather died right before she started college, she has nothing to go home to. Her best friend (and once maybe something more), Mabel, is coming from California to New York to visit her. It's the first time they've spoken in months. Not even Mabel knows what really happened those final weeks before college. Marin doesn't know how to duck the person who knows her best, nor does she know how to confront the truth—but Mabel is coming anyway. LaCour's Printz Award–winning novel is a deeply personal, unforgettable, and tremendously moving story about grief and connection, and finding hope in the darkest moments.
What are your favorite depictions of grief in YA?
Want more "3 On A YA Theme" posts? Gotcha covered.