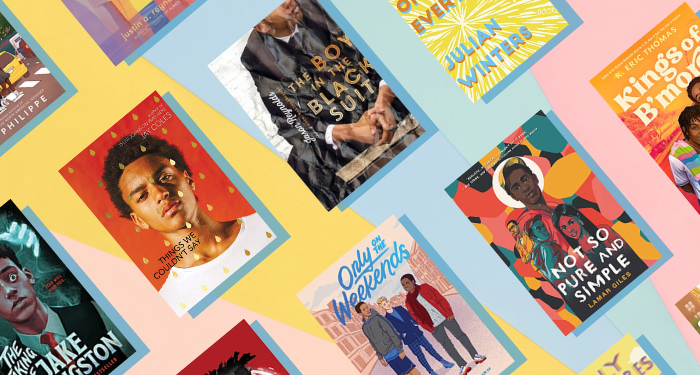 This content contains affiliate links. When you buy through these links, we may earn an affiliate commission.
Once upon a time, in my earliest tween days of reading the few young adult novels by Black authors and centering Black characters that I could find in the Teen section of the MLK library in D.C., there were books about girls, and there was Walter Dean Myers. I didn't particularly notice, because as a Black girl who loved (and continues to love) love stories, I went for the love stories narrated by Black girls. And today, 25 years later, there are still only a couple of handfuls of stories centering Black boys, and an even smaller number of authors who are popular for writing them.
Now, more than ever, it is so important to center Black boys in conversation, and to remind the living, breathing Black boys in our country and world that they matter. That their lives are considered, and that their own stories are interesting. That as they grow mentally and physically from Black boys to Black men, they aren't alone in their lived experience. That while they might grow up to be celebrities and star athletes, they might also have incredibly fulfilling lives outside of the spotlight. That their lives can be as messy, complicated, and complex as that of any generic white girl they've been exposed to all their lives.
And that no matter what, they are loved. They deserve love, in all its forms.
Books can do that. And while books about people who aren't like us might make incredible impacts on our lives, it has nothing against the transformative feeling of reading a book about someone like us. Someone who might not share all of the same markers of where we're from or how we live, but who might understand why we do what we do, and how we live. And while teen boys looking for a shared lived experience might gravitate towards stories centering Black girls or towards books featuring older characters, the increased availability of young adult novels centering Black boys of varying lived experience is the most important element in the literary awakening of Black boys in particular, and society as a whole.
Here are some books to start with if you're interested in looking through the eyes of Black boys in YA fiction, all written by men and nonbinary people.
---
Obviously, there are still more stories yet to be included. We only have a few authors writing queer stories, and trans Black boys are represented even less. There are varying socioeconomic statuses and interests, as well as characters living in different speculative genres, that we are still waiting to see. But hopefully there are more of those stories to come, and readers of the future will get to experience more Black boys, more Black ideas, more Black dreams being fulfilled.