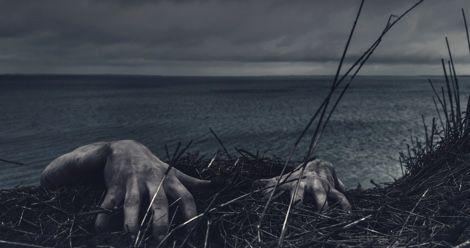 Horror
8 Great YA Horror Books
This list of great YA horror books is sponsored by JIMMY Patterson Books.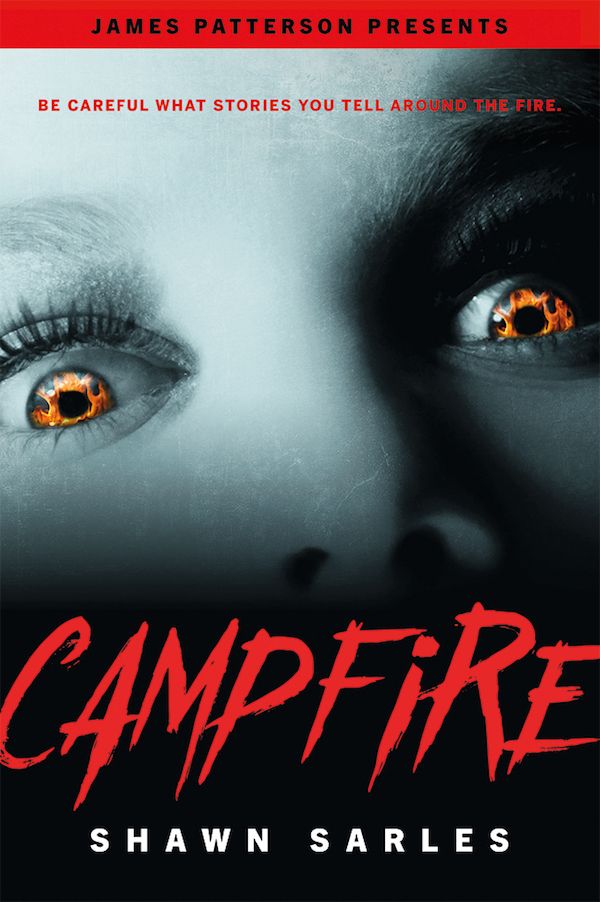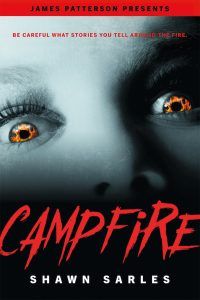 Be careful what stories you tell around the campfire… they just might come true.
While camping in a remote location, Maddie Davenport gathers around the fire with her friends and family to tell scary stories. Caleb, the handsome young guide, shares the local legend of the ferocious Mountain Men who hunt unsuspecting campers and leave their mark by carving grisly antlers into their victims' foreheads.
The next day, the story comes true.
---
I love to read great YA horror books. When I was in elementary school the books I bonded with earliest in the library—aside from The Stinky Cheese Man and Other Fairly Stupid Tales—were Alvin Schwartz's Scary Stories to Tell in the Dark and In a Dark, Dark Room and Other Scary Stories. I loved Buffy, Grimm, and Supernatural. (Buffy the most, let's be honest.) If a kid I was babysitting had a solid Goosebumps collection, I was stoked. I am a frequent visitor to Reddit's NoSleep sub.
What I'm saying is I like to be scared. I enjoy being so frightened by a horror story that I have to fall asleep with all the lights on in the house. It may not be everyone's cup of tea, but it's definitely mine. When my love of horror collides with my love for YA, you know I'm one very happy girl. Interested?
Well, here are eight great YA horror books to chill you to the bone.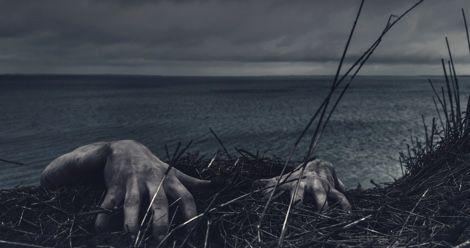 Slice of Cherry by Dia Reeves
Kit and Fancy are the kind of sisters that are also the best of friends. That's good for them, since they aren't all that well liked in their town. Turns out being the daughters of the notorious Bonesaw Killer isn't really conducive to being popular. When the siblings realize that their father's predilection for violence maybe didn't skip a generation, they might have found a satisfying way to seek revenge against those that have wronged them. They've learned from their dad's mistakes and take pains to avoid getting caught. When Fancy discovers a mysterious door to what appears to be another world, their murder spree might just be the beginning.
The Replacement by Brenna Yovanoff
Brenna Yovanoff's Southern gothic-tinged horror is fantastic. Combine that with a spin on the Celtic folktale of changelings and you've got a great horror tale. Mackie Doyle is an inhuman replacement and his allergies to iron, blood, and holy ground makes it frustratingly hard for him to live, much less live a normal teenage life. When (real human teenager) Tate seeks his help finding her kidnapped baby sister, it's finally time for Mackie to return to the underworld of Mayhem to save her.
The Madman's Daughter by Megan Shepherd
I love a new spin on a classic and Shepherd's update? sequel? of The Island of Doctor Moreau is no exception. Juliet Moreau has put serious work into building a virtuous life in London in an attempt to stay above the sordid rumors surrounding her late father's experiments. When news reaches her that her father isn't as dead as everyone thought and that he's continuing his twisted experiments on a remote island, she sets off to investigate. When one of the animal-human experiments turns homicidal, it's up to Juliet to survive and save the day.
Survive the Night by Danielle Vega
Casey's made some mistakes in her life. Ending up in rehab was a big one, but the biggest yet might have been letting her best friend convince her that attending the all-night Survive the Night rave in the NYC subway was a good idea right after getting out of said rehab. When Casey gets lost in the meandering tunnels she's angry. That anger becomes fear and panic when she stumbles across another partygoer's mutilated corpse. With the exits sealed, Casey and her friends can hear themselves being hunted by someone or something. Now they really will have to survive the night.
Dread Nation by Justina Ireland
Zombies meet the U.S. Civil War in Justina Ireland's newest release. Jane McKeene is training to become an Attendant at Miss Preston's School of Combat in Baltimore, one of the few positions available to black girls in the aftermath of the war between the states and the subsequent rise of the walking dead from the blood-soaked battlefields. All she wants to do is return to her beloved Kentucky and escape the social politics of the East Coast, but her plans are derailed when she finds herself caught up in a dangerous conspiracy.
Through the Woods by Emily Carroll
Emily Carroll's haunting graphic stories remind me so much of a modern and feminist version of Scary Stories to Tell in the Dark. The five tales contained within feature boogie men, beasts, ghosts, and resurrected corpses. Carroll's illustrations make this collection as beautiful as it is haunting.
Be Not Afraid by Cecilia Galante
Part Mean Girls and part The Exorcist, this tale of high schoolers Marin and Cassie is lighter on the adrenaline scares but goes to a fascinating psychological place. Marin is an outcast who avoids looking directly at people because their pain, physical and emotional, is visible to her in blinding patches of colored lights. Cassie tricked Marin into participating in an arcane ritual several months back and Marin's been avoiding her ever since. Then one fateful morning Cassie makes a scene in the middle of a school assembly and the two girls must unite to combat the demonic forces they inadvertently summoned.
Anna Dressed in Blood by Kendare Blake
Cas Lowood spends his life travelling the country with his mother (a witch, kitchen variety) and his cat (black, spirit-sniffing variety), carrying on his late father's work of ghost hunting. When Cas goes up against a ghost the locals call Anna Dressed in Blood, he encounters an entity unlike any he and his trusty athame have ever encountered before. The fact that Anna, who has never let any soul escape her clutches once they've stepped inside her home, spares him only adds to the mystery.
Interested in more great YA horror books? Check out these lists: 14 of the Scariest YA Books for Horror Fans and 65 Great YA Horror Reads by Women.