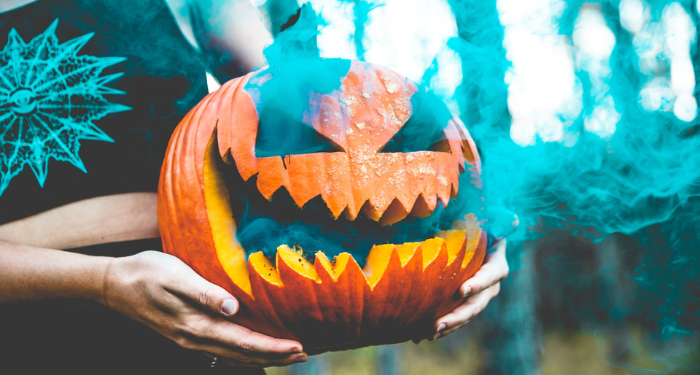 Horror
8 Chilling YA Halloween Books to Help You Get Ready for Spooky Season
This content contains affiliate links. When you buy through these links, we may earn an affiliate commission.
Halloween is a favourite holiday for good reason: the dressing up, the candy, the fact that it sits right at the heart of autumn and gives us all a little breathing space before Christmas time really ramps up. Halloween celebrations have inspired stories for readers of all ages, from picture books aimed at very young readers to mysteries for adults — Agatha Christie's Hallowe'en Party is up there with the best of the Poirot adventures. But some of the best Halloween stories out there are the ones aimed at teen readers. It's not surprising that there are some brilliant YA Halloween books; your teen years are possibly the best time to enjoy Halloween.
You may have aged out of trick or treating (although it's still worth a try), but you can get your own Halloween candy, dress up in the most elaborate costume you can find, and either find a great party or watch scary movies with your friends. There are plenty of great YA Halloween books where the heroes celebrate the holiday and often get caught up in the spooky goings-on. Sometimes, the stakes are low, with the teenage protagonists spending Halloween getting closer to their crushes or playing pranks. Other times, the full horror of Halloween night is unleashed, and the heroes have to pull together to fight for survival. Here are some of the best YA Halloween books to read in the spooky season.