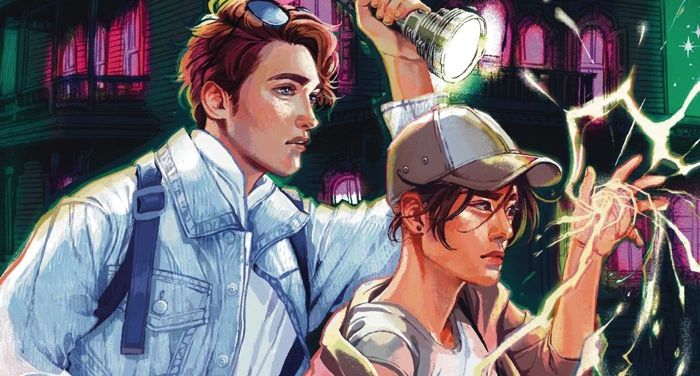 This content contains affiliate links. When you buy through these links, we may earn an affiliate commission.
I was reading a fantasy romance book the other day when it hit me: I really love this kind of story. They tend to have a bit of everything. There's adventure, magic, amazing characters, and the cherry on top: relationships that will likely make you swoon. Even though I don't read as much YA today as I used to, I think this winning combination is particularly great in YA novels. Actually, the stories that come to mind when I think of fantasy romance are almost always young adult. Which is why today we're looking at eight incredible YA fantasy romance books that you should definitely read!
Of course, these are not the only YA fantasy romance books out there. I had to pick and choose or we'd be here all day! Still, I tried to select books with different kinds of fantasy settings. That means you can find a book you'll love whether you enjoy a more urban fantasy or an epic high fantasy story. It also means that some of these books lean more towards magical realism or fabulism than the usual epic fantasy. Either way, each of these eight books have a swoon-worthy romance that is an important part of the story.
But without further ado, let's look at these eight unputdownable YA fantasy romance books!
YA Fantasy Romance Books You Don't Want to Miss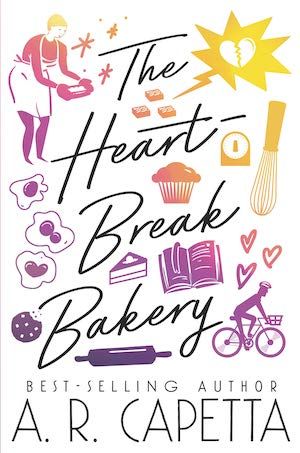 The first YA fantasy romance on this list is a super sweet and magical story that uses elements of magical realism! The Heartbreak Bakery follows a teen named Syd (no pronouns) who loves baking and works at the Proud Muffin. The problem is, Syd's latest batch of breakup brownies are causing actual breakups. Only Harley, the cute delivery bike person, believes Syd's story. And that's when Syd realizes that magic can also fix things, one recipe at a time.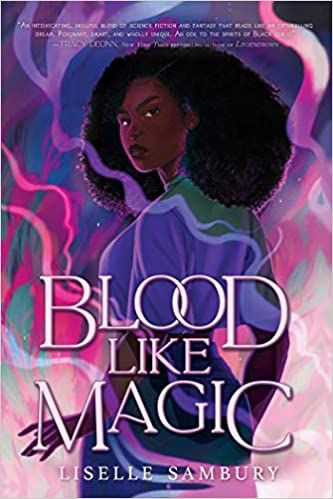 What would you do if you had to sacrifice your first love so you can save your family's magic? Well, that's Voya's task in Blood Like Magic! Voya failed her first Calling, a trial which would grant her her powers. But her second chance comes with a price: to kill her first love. Even worse, if she fails her whole family will be left without magic. So Voya signs up for a matchmaking program, and that's where she meets Luc.
This book is a brilliant retelling of what is probably the best known romance in the world: none other than Romeo and Juliet! Set in a magical 1920s Shanghai, These Violent Delights follows Juliette Cai. She's the heir of the Scarlet Gang, and the first love of her family's number one rivals, the White Flowers. Even though Roma Montagov betrayed her long ago, the two must work together again if they want to defeat the monster who's attacking their city. Or there might not be a city left for either gang to rule.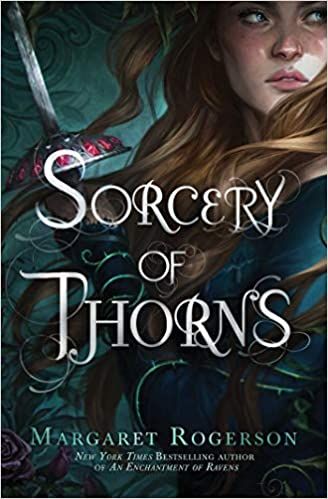 Sorcery of Thorns follows Elisabeth, who grew up hearing that sorcerers are evil. She was raised as a foundling in one of Austermeer's Great Libraries, hoping to become one of their wardens someday. But her life is turned upside down when someone releases the library's most dangerous grimoire. Elisabeth is blamed for this and sent to the capital to face justice. So she turns to the only person who can help her: the sorcerer Nathaniel Thorn. The more time she spends with Nathaniel, the more she realizes the world is not what she thought it was — and neither is he.
In Cemetery Boys, Yadriel needs to prove to his family that he is a real brujo. So he performs a ritual that will find the ghost of his murdered cousin and then set him free. Except the ghost who shows up is not Yadriel's cousin. It is actually Julian, the school's resident bad boy. He wants to tie up some loose ends before he leaves, so he and Yadriel strike a deal so that both of them get what they want. As they spend more and more time together, Yadriel realizes he doesn't want Julian to leave. What could go wrong when you fall for a ghost?
If you love the forbidden romance trope, then Tahereh Mafi's This Woven Kingdom is definitely for you! The story follows Alizeh, the lost heir to the Jinn kingdom. She's currently hiding as a servant in a noble household, hoping to escape her enemies. Enter crown prince Kamran. He's slowly falling for the servant girl with the stunning eyes. But little does he know, she will one day be responsible for his kingdom's uprooting — and the prophecies that surround the king himself.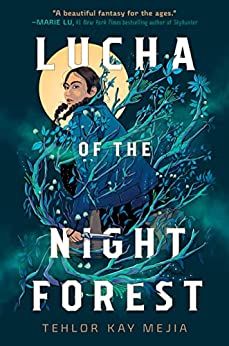 Lucha of the Night Forest follows a girl named Lucha who would do anything to protect her sister. When their mother doesn't come back from a bender with a forgetting drug, the sisters lose their home. This leads Lucha to strike a dangerous deal with El Sediento, a nightmarish creature that proves that there's a world outside her home. So Lucha and her sister decide to escape. They're joined by the gorgeous Paz — an acolyte of a forbidden goddess. The problem is, there's a big fight between two old gods brewing, and Lucha is smack in the middle of their conflict thanks to her powers.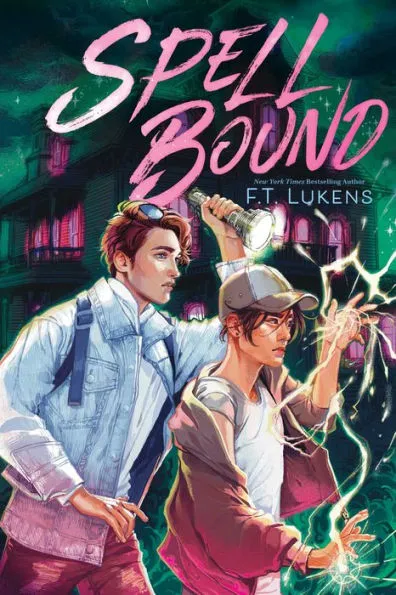 Last but certainly not least comes F.T. Lukens' latest YA fantasy romance! Spell Bound follows Edison Rooker, who hides a Spell Binder and wants nothing more than to regain access into the world of magic. That's why he becomes the apprentice of the powerful sorceress Antonia Hex. Now known as Rook, his biggest worry is contending with Sun — the apprentice of Antonia's nemesis Fable. But when the Magical Consortium finds out about Rook's Spell Binder, they come for Antonia and Fable. So Rook and Sun have no choice but to work together if they want to get their mentors back.
---
Looking for adult fantasy romance too? Well, we've also talked about unmissable fantasy romance books as well as steamy fantasy romance. Or you can take a dive into our Romance archives and YA archives!