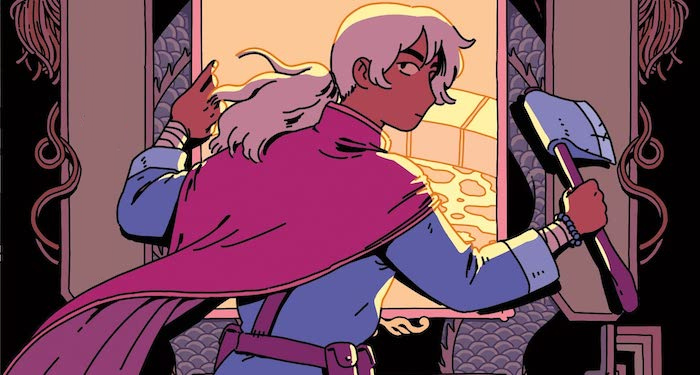 This content contains affiliate links. When you buy through these links, we may earn an affiliate commission.
I love a good fantasy story because I'm a real sucker for great worldbuilding and interesting settings, and graphic novels can offer that in a really stunning visual format! We have been so lucky to see the release of many amazing YA graphic novels in the past few years, especially with the founding of several new graphic novel and comics imprints at Big Five publishers, and increased visibility for smaller and indie comics publishers. I've so enjoyed discovering new fantasy stories that run the range from sweeping to more intimate, and frankly, it can be a breath of fresh air to pick up a fantasy book that tends to be a standalone and on the shorter side — fantasy series fatigue is real, and just because I love the fantasy genre doesn't mean I always want to read a 500-page book!
If you love YA fantasy and you're into graphic novels, it's a great time to enjoy original stories, original prequels to your favorite series, plus some really inventive and clever adaptations of existing YA fantasy novels! So get ready to dive into these stories about assassins and knights, magic and romance, and what it means to save the world, or just yourself.
---
Want to stay up to date on all things YA graphic novels and comics releases? Check out our latest round up of new releases!