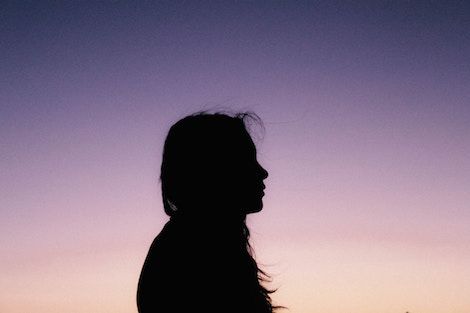 Opinion
Genre Kryptonite: YA Family Dramas
This content contains affiliate links. When you buy through these links, we may earn an affiliate commission.
A few years ago, I had the privilege of attending a lecture given by YA author A.S. King about the importance of adults, particularly parents, in YA novels. It might seem like a contradictory idea to focus on adults in books for teens, but King's argument was that teens are especially attuned to the adults around them, taking mental notes on how to be (or not to be) adults. King's lecture helped me to articulate why YA novels about families are my genre kryptonite. For many of us, our teen years are when we start seeing our parents as people, and learning more about how the dynamics of our families have shaped us. I love seeing these themes played out in YA novels, especially across generations. Here are ten of my favorite YA family dramas!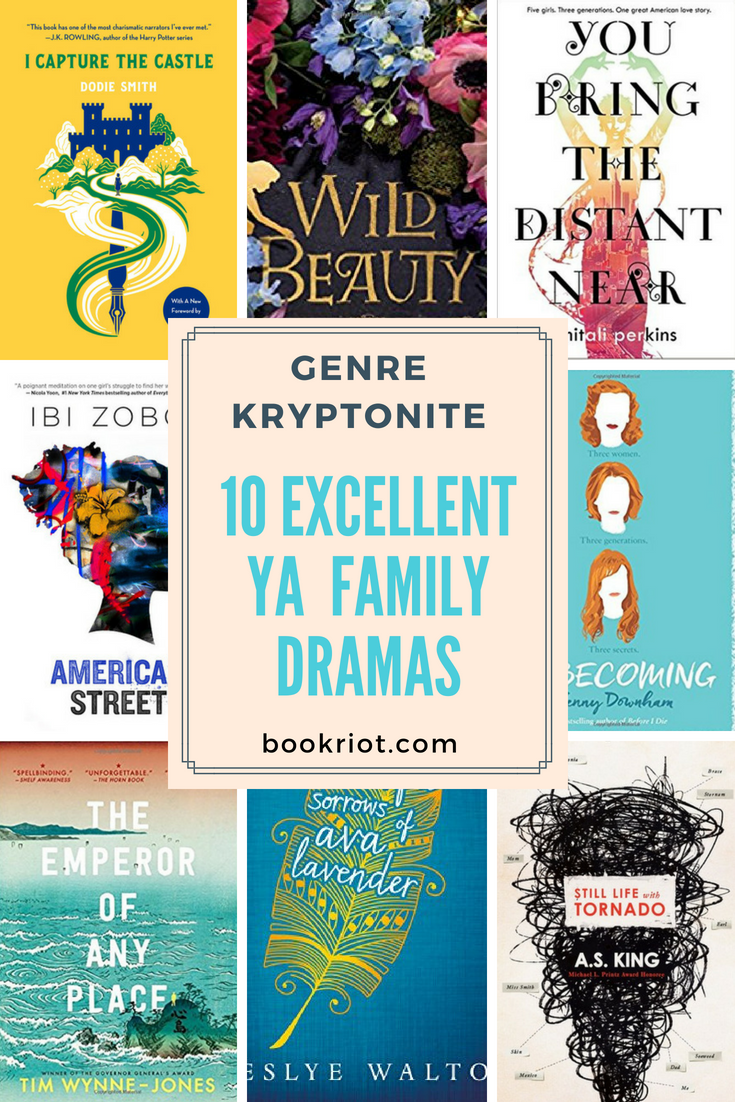 When Fabiola and her mother leave Haiti for her aunt's home in Detroit, Fabiola's mother is detained by immigration and Fabiola is forced to go ahead without her. Life on American Street is not what Fabiola expects, and neither are her cousins or aunt, who seem more American than Haitian and do not honor the traditions and customs that Fabiola was brought up with. Without knowing where her mother is or if they'll ever be reunited, Fabiola does her best to make sense of her new home and unfamiliar family, all the while working to maintain her roots. American Street is a beautifully written exploration of family ties, culture, and spiritual traditions.
Tom Mackee hits rock bottom not long after his uncle's death in a terrorist attack tears apart his family. He moves in with his pregnant aunt Georgie and slowly begins to rebuild his life, friendships, and relationship with his family. But Tom finds that his uncle's death is not the first tragic death that wounded his family, and for the Mackees to truly heal, they'll have to confront the legacy of loss that began with the death of Tom's grandfather in Vietnam decades earlier. Told in alternating viewpoints between Tom and Georgie, this unconventional book about grief and family packs an emotional punch.
Katie's mother Caroline is not reticent about how she considers her estranged mother, Mary, a complete failure. Caroline strives to be the opposite. She has high expectations for Katie, so high that Katie can't bring herself to admit to her mother—or herself—that she might be gay. Everyone's lives are upended when it's discovered that Mary has dementia, and no place to live. Katie offers to take care of the grandmother she's never known, just until Caroline can make other arrangements. But as Katie gets closer to Mary, she begins to hear a tangled, puzzling story that sounds radically different from her mother's version of the events. Katie sets out to unravel the truth in the hopes that she can finally repair the relationship between her mother and grandmother. Unbecoming is at turns tragic and heartfelt, exploring how shame can cause a rift that crosses generations, and the power of love and forgiveness.
This National Book Award longlist finalist is a sweeping saga of three generations of Das women, spanning multiple continents. When Ranee and her teen daughters Tara and Sonia move to New York, they're all hoping for a fresh start. But just as they become settled in their new lives, tragedy strikes, sending each sister in surprising directions. A generation later, Tara and Sonia's daughters find themselves both in New York, and like their mothers and grandmother before them, struggling to define themselves in an attempt to reconcile their pasts and future. This moving story is told in vignette-like chapters that capture the excitement and nuance of new cities, new loves, and the power of family.
When Evan's father dies suddenly, his estranged grandfather shows up to help settle affairs and almost immediately begins inquiring about a mysterious book that Evan's father was reading when he died. Evan distrusts his grandfather, so he hides the book and begins reading it in secret. He discovers that it's the journal of a Japanese soldier in World War II, stranded on an island in the South Pacific with a missing American soldier. Their extraordinary experiences have a profound impact on Evan's family, and his future. Told in dual timelines, this novel is an engrossing story of war, memory, and the bonds between fathers and sons.
Six years ago, Sarah's brother left and never came back after a fateful family vacation. Now, Sarah is having an existential crisis. She keeps running into different versions of herself, all of whom are directly or indirectly forcing her to confront the truth about that vacation, her family, and why her brother has stayed away for so long. I loved the different versions of Sarah, and how King even gets inside of Sarah's mother's head to tell a complicated, surreal story about family and abuse that will challenge readers in the best way.
Wild Beauty by Anna-Marie McLemore
The Nomeolvides women are cursed. While they have the ability to make the gardens of their home at La Pradera bloom, if they fall in love, their beloveds disappear forever. Unfortunately for the five teenage Nomeolvides cousins, they are all secretly in love with the same person—Bay, the owner of La Pradera. But when she inevitably disappears, a strange boy named Fiel appears. Estrella and her cousins suspect that he is one of the missing lovers from their family's past, and the mystery of his appearance gives Estrella hope—if only she can uncover the truth about him, maybe they can break the curse once and for all, and get Bay back. This is a lush and magical story about love, loss, and legacy.
Cassandra Mortmain lives with her siblings in a falling-apart castle in the English countryside. They're father is a famous writer who hasn't produced a new book—or much money—in years, and their stepmother Topaz is at her wit's end keeping the family afloat. When a neighboring castle is left to two American brothers, the Mortmains' lives become lively and full of promise once more, although their lives are no fairy tale, and romance doesn't ensure a happily-ever-after. This epistolary novel is told in Cassandra's voice as she carefully records their present, and the past events that led them to poverty. I've often thought that this is one of the most underrated classics of the 20th century, but thanks to a gorgeous new edition of the novel, I hope it's finding more readers!
Ava Lavender is born with wings and generations of inherited sorrows. She begins her tale with her family's history, starting with her great-grandparents in France, following her grandmother's childhood in New York and her migration west, to Seattle, where her mother is born and Ava is brought up. The family history reads like a fairytale, building to a powerful climax in Ava's teenage years. At turns whimsical and brutal, Walton's debut novel is a spellbinding story of unrequited love and redemption.
Wild Swans by Jessica Spotswood
The summer before senior year, Ivy Milbourn's biggest problem is discovering her defining talent, which is easier said than done when she comes from a long line of women who were famously talented. But when her estranged mother shows up unexpectedly with two little sisters Ivy didn't even know existed, her plans are thrown out the window. Ivy's looking forward to getting to know her family, but when her mother passes off Ivy as her little sister instead of daughter, Ivy is forced to confront her family's secrets and resentments, and the legacy of talent and loss that drove her mother away in the first place. This is a great novel about loving family, even when the disappoint you, and finding your own path.
What are some of your favorite YA family dramas?