This content contains affiliate links. When you buy through these links, we may earn an affiliate commission.
Every day, we scour the internet for the best book deals. Get them delivered by email and read well and cheaply:
---
The earworm. For those who know what that is, either you've just cringed or you've prepared yourself for how you'll be spending the rest of your day today. For those unfamiliar with the term, an earworm is a song you get stuck in your head.
There are very few things that become earworms for me. There are a couple of commercial jingles from the 1990s (weird), most of Prince's catalog of songs, Disney's "It's A Small World After All," and, perhaps the one which I encounter most frequently, YA books which share their titles either with a familiar song or a lyric from a familiar song.
If you're not currently hearing "Raspberry Beret" or the Mentos jungle in your head, how about finding yourself with one of these tunes, courtesy of 2017 YA reading?
Bad Blood by Demitria Lunetta
All sixteen-year-old Heather MacNair wants is to feel normal, to shed the intense paranoia she's worn all year like a scratchy sweater. After her compulsion to self-harm came to light, Heather was kept under her doctor's watchful eye. Her family thinks she's better—and there's nothing she wants more than for that to be true. She still can't believe she's allowed to spend her summer vacation as she always does: at her aunt's home in Scotland, where she has lots of happy memories. Far away from all her problems save one: she can't stop carving the Celtic knot that haunts her dreams into her skin.
Good friends and boys with Scottish accents can cure almost anything…except nightmares. Heather can't stop dreaming about two sisters from centuries ago, twins Prudence and Primrose, who somehow seem tied to her own life. Their presence lurks just beneath the surface of her consciousness, sending ripples through what should be a peaceful summer. The twins might hold the key to putting Heather's soul at rest…or they could slice her future deeper than any knife.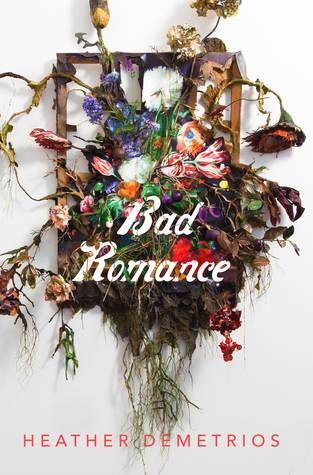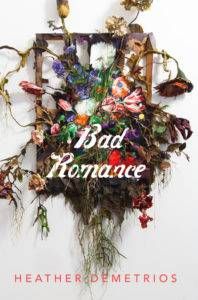 Bad Romance by Heather Demetrios
Grace wants out. Out of her house, where her stepfather wields fear like a weapon and her mother makes her scrub imaginary dirt off the floors. Out of her California town, too small to contain her big city dreams. Out of her life, and into the role of Parisian artist, New York director—anything but scared and alone.
Enter Gavin: charming, talented, adored. Controlling. Dangerous. When Grace and Gavin fall in love, Grace is sure it's too good to be true. She has no idea their relationship will become a prison she's unable to escape.
Deeply affecting and unflinchingly honest, this is a story about spiraling into darkness—and emerging into the light again.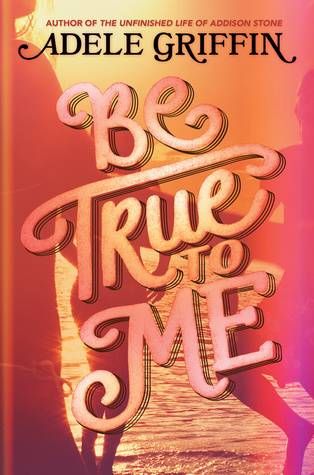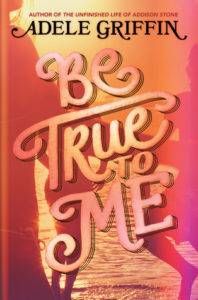 Be True To Me by Adele Griffin
Jean: Could it be true? Instead of a summer playing handmaiden to Daphne, was I being delivered something entirely different—a summer in the spotlight? A summer starring Gil Burke and me?
Summer flings and sexy romances were Daphne's territory. Not mine. I was the one you didn't pick.
I swatted off my hope like a bumblebee, knowing it was already too late. I'd been deliriously stung.
Fritz: People always joked about summer romances because they didn't last. Summer romances were made out of ice cream and cotton candy, intensely sweet before they melted into nothing. But I'd never thought of Gil as a summer thing.
Gil was my real love, my real first. We were outsiders together, we had each other, we didn't care that we didn't belong.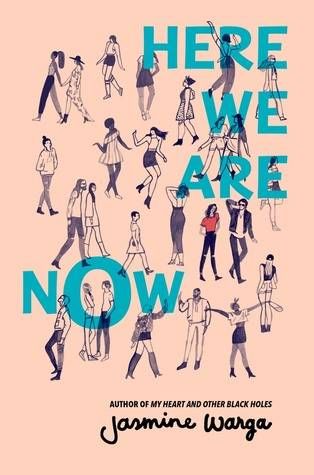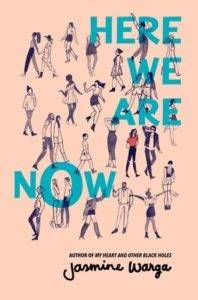 Here We Are Now by Jasmine Warga (November 7)
Despite sending him letters ever since she was thirteen, Taliah Abdallat never thought she'd ever really meet Julian Oliver. But one day, while her mother is out of the country, the famed rock star from Staring Into the Abyss shows up on her doorstep. This makes sense – kinda – because Julian Oliver is Taliah's father, even though her mother would never admit it to her.
Julian asks if Taliah if she will drop everything and go with him to his hometown of Oak Falls, Indiana, to meet his father – her grandfather – who is nearing the end of his life. Taliah, torn between betraying her mother's trust and meeting the family she has never known, goes.
With her best friend Harlow by her side, Taliah embarks on a three-day journey to find out everything about her 'father' and her family. But Julian isn't the father Taliah always hoped for, and revelations about her mother's past are seriously shaking her foundation. Through all these new experiences, Taliah will have to find new ways to be true to herself, honoring her past and her future.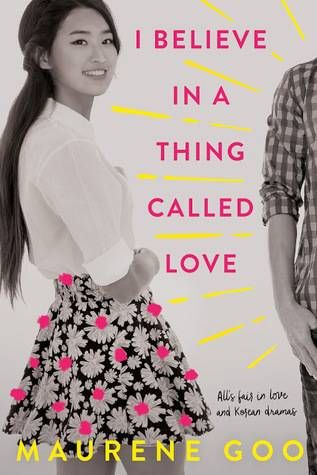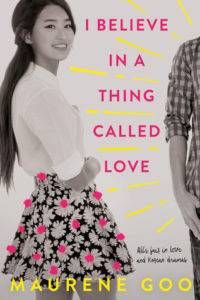 I Believe In A Thing Called Love by Maurene Goo
Desi Lee believes anything is possible if you have a plan. That's how she became student body president. Varsity soccer star. And it's how she'll get into Stanford. But—she's never had a boyfriend. In fact, she's a disaster in romance, a clumsy, stammering humiliation magnet whose botched attempts at flirting have become legendary with her friends. So when the hottest human specimen to have ever lived walks into her life one day, Desi decides to tackle her flirting failures with the same zest she's applied to everything else in her life. She finds guidance in the Korean dramas her father has been obsessively watching for years—where the hapless heroine always seems to end up in the arms of her true love by episode ten. It's a simple formula, and Desi is a quick study. Armed with her "K Drama Steps to True Love," Desi goes after the moody, elusive artist Luca Drakos—and boat rescues, love triangles, and staged car crashes ensue. But when the fun and games turn to true feels, Desi finds out that real love is about way more than just drama.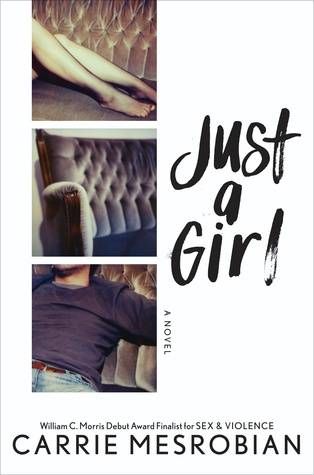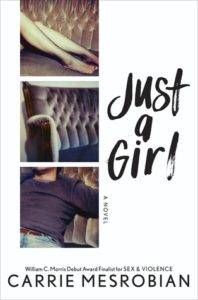 Just A Girl by Carrie Mesrobian
Senior Rianne Hettrick-Wynne has had her share of hookups and parties in small-town Wereford, Minnesota. Now volleyball season is over and her once-solid friendships are unraveling, while an all-of-a-sudden relationship with Luke Pinsky is weirdly becoming serious. Add to that the possibility of getting kicked out of her house, and Rianne is desperate to make a plan that doesn't include going to college or working at Planet Tan for the rest of her life.
At the same time, her divorced parents have started cohabiting again without any explanation, making Rianne wonder why they're so intent on pointing out every bad choice she makes when they can't even act like adults.
That's not the only question she can't answer: How is it that Sergei, a broken-English-speaking Russian who makes his own vodka, is the only one who seems to understand her? And why, when she has Luke, the most unattainable boy in Wereford, all to herself, does she want anything but?
Perhaps most confounding is the "easy girl" reputation that Rianne has gotten stuck with by doing the same things that guys do without judgment or consequence. If they're just being guys, then why can't Rianne just be a girl?
Want more "3 On A YA Theme" posts? Gotcha covered.