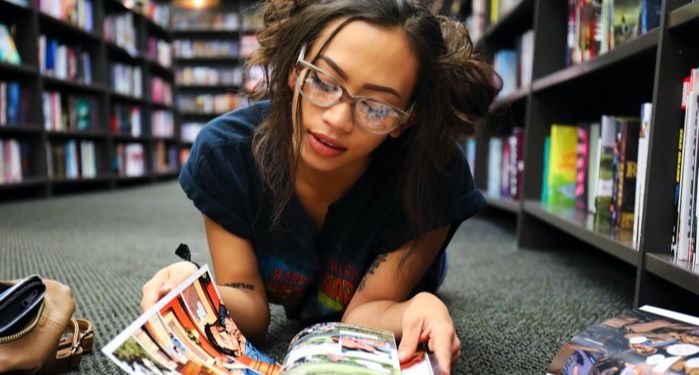 This content contains affiliate links. When you buy through these links, we may earn an affiliate commission.
It's officially summer and if you're like me, then you're compiling your stack of summer reading and absconding to a breezy reading spot — my preferred spot is the back yard, in my hammock! Comics and graphic novels make such great summer reading because they're quick reads and they're a bit like potato chips — you can't stop at just one. Now is a great time to catch up on backlist books and your TBR, of course, but if you're looking ahead, here are all the great new YA graphic novels and comics hitting shelves from July to September 2022!
I'm really excited to see so many new original graphic novels, some great sequels, and even a few re-releases of webcomics and classics. It's a truly eclectic mix, which just means that you're sure to find something that appeals to you no matter what your tastes might be — we've got queer witches solving murders, a Shadow and Bone prequel, queer and trans memoirs, DC characters, and early aughts original stories! Note: This quarter has a lack of comics and graphic novels written and/or illustrated by creators of color, which really stinks. This category of publishing has seen some improvements on this front lately, but unfortunately it's not a consistent improvement.
---
Want more great comics and graphic novel new releases? Check out our new graphic novels and comics round up from April-June 2022, and our January-March 2022 YA releases!