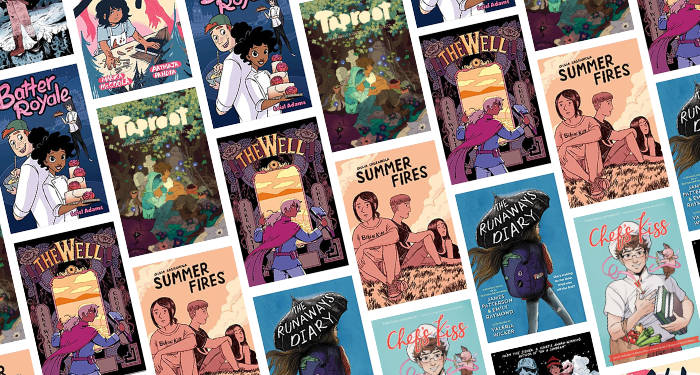 This content contains affiliate links. When you buy through these links, we may earn an affiliate commission.
Spring is finally here, and as the weather turns warmer, I am getting impatient for sunny skies, a large stack of books, and lazy days spent reading outside in my hammock. Even though I'm an adult and I don't get summer breaks anymore, I still love grabbing a pile of books that make for easy, fun reading and working my way through them, and something about the summer months screams graphic novel reading to me! If you're looking for some great new YA graphic novels and comics to start your summer off on the right foot, then look no further!
This quarter is a little slimmer than previous seasons, but we can still expect some excellent, brand-new graphic novels from new voices, a reissue of a fan favorite, a newly released edition of a favorite webcomic, a translated work, two graphic novels about food and falling in love, and some interesting adaptations from big-name creators — one of which may surprise you! Whether you're all about those heartfelt and real moments in realistic graphic novels or you love your stories with a dash of the fantastic, this quarter is sure to satisfy. Get ready to request from your library and submit your preorders!
Bonus Pick
This one came out in March, but I somehow missed it in my last quarterly round up, so consider it a bonus!
---
Need more YA graphic novels and comments in your life? Check out last quarter's round up of new releases!