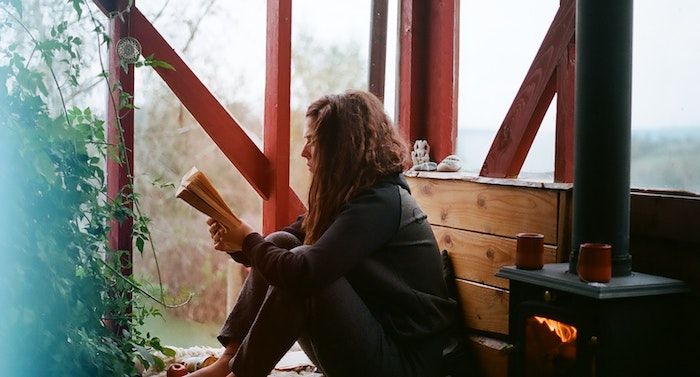 Lists
Hey 19: YA Books With 19-Year-Old Main Characters
This content contains affiliate links. When you buy through these links, we may earn an affiliate commission.
For many years, there was a call across social media for more YA books set in college. Teens like to read up in terms of age was part of the reason, but the other was that many adult YA readers wanted to slip into a story that was a little more mature than high school. New Adult, which never took off as more than contemporary romance with young main characters, didn't fit the bill, and while there were calls for older YA main characters, a parallel call for younger YA main characters sought stories that were appropriate for older tween readers and younger teen readers wanting to see more 13, 14, and 15 year olds.
There's been a little of both in YA in the last half-decade or so.
More YA books in recent memory have been showcasing older teens, and a number of them have introduced 19-year-olds as their main character.
It's a fascinating age to think about in terms of what it means. Not all 19-year-olds go to college, as will be seen in the list below, but 19-year-olds operate in a wholly different world than 15-year-olds in terms of freedom and flexibility. In some ways, 19-year-olds are unencumbered by the trappings of typical teen plots, wherein adults or other authority figures have a lot more power over them. This removes a significant plot hindrance and allows new avenues of storytelling for a writer.
At the same time, 19-year-olds have a whole host of different challenges to contend with in terms of plot. Where are they living? How are they surviving financially? Is school taking up the bulk of their time or is work? How much responsibility do they really have over their own lives and how much feels like simply an extension of their high school years, whether they're living at home or not?
YA books set in college don't especially interest me, on the premise that college isn't all that interesting. I loved my experience, but because of how much freedom is given, there weren't as many exploits to be had (I mean, they were had, but nothing novel-worthy). But the premise of a YA character being 19, whether or not they're in school, changes things. 19-year-olds are on a precipice of freedom and adulthood while also still being a "teenager." As we continue to be a society wherein adolescence extends deeper and deeper into one's 20s physically, mentally, socially, and culturally, the 19-year-old, despite how different they may be from a 15-year-old, feels far closer to them than they do a 25-year-old.
That shift in perspective opens up a whole conversation in and of itself, as well as a host of opportunities to offer deeper, fuller stories in YA and adult categories, whether or not they crossover in their audience appeal.
The below are a number of YA books featuring 19-year-old main characters who offer fascinating, compelling stories, as well as give meaning to what it is to be on the edge of adulthood.