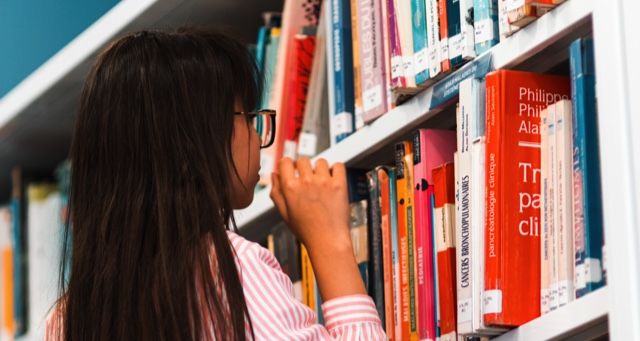 Sponsored
YA Books Under 200 Pages for the Shortest Day of the Year
This list of YA books under 200 pages is sponsored by the Read Harder Journal, a reading log for tracking your books and reading outside your comfort zone!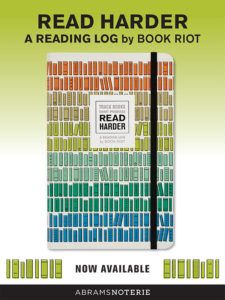 This smartly designed reading log consists of entry pages to record stats, impressions, and reviews of each book you read. Evenly interspersed among these entry pages are 12 challenges inspired by our annual Read Harder initiative, which began in 2015 to encourage readers to pick up passed-over books, try out new genres, and choose titles from a wider range of voices and perspectives. Each challenge includes an inspiring quotation, an explanation of why the challenge will prove to be rewarding, and five book recommendations that fulfill the challenge. Get your copy (or one for the reader in your life for the holidays) here!
---
A couple of years back, Kelly highlighted some short YA books for the shortest day of the year, and I thought it might be fun to round up some newer books that fit that description! These are perfect one sitting reads, which is awesome if you haven't quite reached your reading goals for the end of the year and need to squeeze in a few more. All of these books are 2oo pages or fewer, and depending on how fast you read, you might be able to get through all of them before ringing in 2020!
Pet by Akwaeke Emezi
Jam lives in a world where there are no more monsters—the angels got rid of them all before she and her best friend Redemption were born. But one day Jam's mother paints a formidable creature, and with a drop of blood it comes to life. Its name is Pet and it tells Jam that there is a monster lurking in their world, hiding in Redemption's house. What's more, it's up to to Jam and Pet to hunt this monster, no matter what. This is a slim, powerful punch of a novel, suspenseful and memorable.
Orpheus Girl by Brynne Rebele-Henry
Raya lives with her grandmother in a small town in Texas, and is obsessed with myths. She's also in love with her best friend, Sarah. But when their love is exposed, they're sent to a conversion therapy camp. Raya becomes determined to not only survive, but leave with her love—a modern Orpheus. But the camp is so much darker than she could imagine, and escaping becomes more imperative as each day goes by.
Content warning, taken from the book's official description: here are scenes in this book that depict self-harm, homophobia, transphobia, and violence against LGBTQ characters.
The Things She's Seen by Ambelin and Ezekial Kwaymullina
Written by an Australian Aboriginal brother-sister duo, this book follows Aboriginal teen Beth Teller, who is dead at the start of this book. Her detective father is the only one who can see her as she lingers in the land of the living, and Beth desperately wants to help him move on. She urges him to travel to a small town where a house fire has claimed two lives, their bodies unidentified. As they work together to peel back the layers of this mystery, they'll discover dark secrets that could have an impact on Beth's ability to move on. For such a slim book, this story contains so much emotion, so much heart, so much foreboding. You'll want to read it in a single sitting.
Story of a Girl by Sara Zarr
We're throwing it back a bit with Sara Zarr's debut novel, a powerful story about teen Deanna, who was discovered in a compromising position in the backseat of a car with an older boy at age 13. Since then, her father can't look her in the eye and everyone at school has certain opinions of her. Deanna can't wait to get out of town, but then a job at a local pizza parlor forces her to examine how she defines her self worth, and teaches her that you can't really ever run away from your past. Read this book, then catch the Lifetime adaptation of the book, directed by Kyra Sedgwick!
Bull by David Elliott
I've been calling this book a verse retelling of Theseus and the Minotaur as it might be written by Lin-Manuel Miranda. A little profane, very energetic, and very irreverent, this book is mostly told from the point of proud, egotistical Poseidon. He sets up the circumstances of the Minotaur's birth and lets the characters chime in with their own perspectives on his tragic story. You'll never look at Theseus the same way after reading this book!
---
And that's a wrap for 2019! Happy reading, and see you in 2020!
Want more "3 On A YA Theme" posts? Gotcha covered.