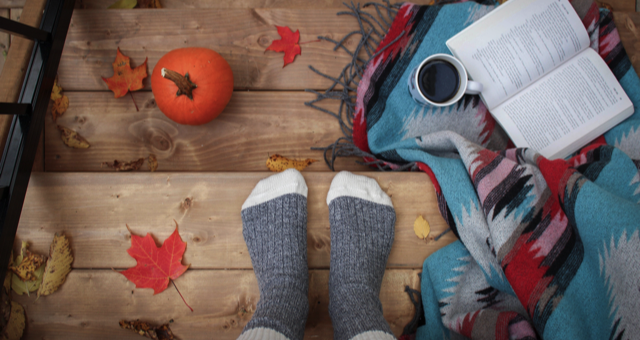 Sponsored
YA Books to Get You in the Fall Mood
This list of YA books for fall is sponsored by Vesuvian Books, publisher of The Night Weaver.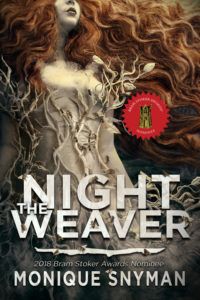 From Bram Stoker Awards Nominee, Monique Snyman. Something dark is waking up in Shadow Grove, and one teenager has the determination—and the family legacy—necessary to set things right. "With its boogeyman-like creature based in lesser-known folklore, the novel is unique, as well as creepy and unsettling. The Night Weaver introduces a world of myth, intrigue, and darkness with considerable technique." ~Foreword Reviews; "… weaves together small-town horror with an intricate otherworldly fairytale to deliver a blend of horror and fantasy that captures the essence of young adult terror seasoned with the stuff of grown-up nightmares." ~The Nerd Daily
---
It is officially fall in the Northern Hemisphere, huzzah! Give me all the warm sweaters, crunchy leaves, pumpkin spice lattes, and of course fall YA books. This is the time of the year when I get most wistful for cozy reading sessions while the weather cools off. No matter what the weather is like where you are, I've got three great books that will help you get into the fall mood!
Pumpkinheads by Rainbow Rowell and Faith Erin Hicks
This is the most autumnal of all fall books I've ever read! Rowell and Hicks have teamed up to create a charming graphic novel about two friends named Deja and Josiah who work in the pumpkin patch of my dreams. It's a fall haven like no other, but it's their last night at the patch of the season, and it's their senior year of high school. Josiah is in mourning, but Deja is determined to make the most of the evening, including convincing Josiah to finally talk to his long-time crush. As their evening stretches into a comedy of missed connections, lost snacks, and misunderstanding, they'll have to face the uncertainty of the future…together.
The Accident Season by Moira Fowley-Doyle
This atmospheric Irish read is a favorite for fall if you like slightly creepy, magical books but aren't quite a horror reader. It follows a family cursed with what they call the accident season—every October, the entire family is plagued by accidents that start small but slowly escalate into incidents bigger, and some years fatal. This year, Cara and her ex-stepbrother Sam are determined to discover the root cause of the accident season and try to break the curse before it surely kills them.
Anna Dressed in Blood by Kendare Blake
For readers who love a great creepy ghost story, pick up this memorable supernatural thriller! Cas Lowood has a calling: killing dangerous ghosts. He travels the country with his mom, following rumors and legends of the most dangerous supernatural occurrences. His latest challenge: Anna, dressed in blood. She haunts a creepy Victorian house and kills everyone who dares step inside. Cas is bent on destroying her, and yet when he ventures into her house, he fails…and she spares his life. Why? Cas is going to find out.
---
Want more "3 On A YA Theme" posts? Gotcha covered.