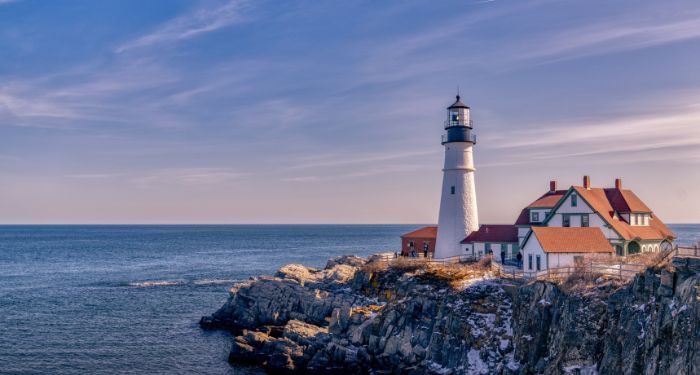 Lists
2022 YA Books Set in New England
This content contains affiliate links. When you buy through these links, we may earn an affiliate commission.
New England is home to a beautiful coastline, snowy winters, and land rich with complicated history. There are small towns nestled in the mountains, and bright cities bustling with business. As a resident Rhode Islander, I have spent my fair share of time in both places. Some days, I navigate the T while visiting friends or family in Boston. On other days, I am headed to a remote part of New Hampshire to go hiking. The vibrancy of possibilities and interesting, sometimes spooky environments means that each of the New England states — Rhode Island, Connecticut, Massachusetts, New Hampshire, Maine, and Vermont, for anyone unfamiliar — are the perfect settings for young adult fiction. And I'm pleased to see YA in New England sprinkled throughout bookstands of new releases in 2022.
For example: looking for a city ripe with magic? Have the teens grow up in Providence, Rhode Island. Need a town where werewolves might thrive? Maine is ready and brimming with potential. While I enjoy reading stories set in far-off cities, there's something so satisfying about seeing the East Coast represented in YA.
From anguished contemporary books about first love, to heavy stories threaded with magical realism, I have rounded up eight new and upcoming YA titles that take place in New England.
Can't get enough of new YA recommendations? Check out eight recent diverse YA mysteries! Want to know how I really feel about books set in my own New England state? Read about three things that happen when I read books based in my home state of Rhode Island.