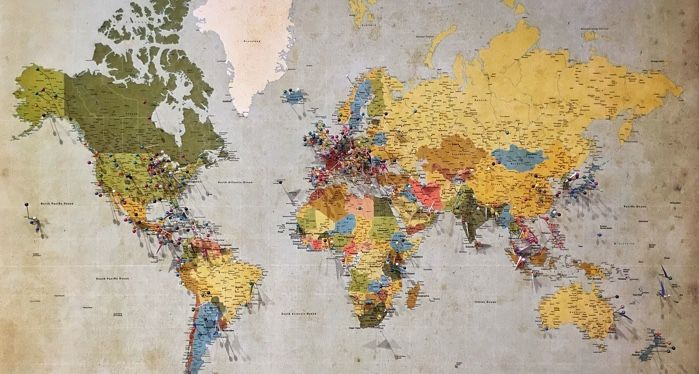 Lists
Go Global With These (Nearly) 80 YA Books Set Around The World
This content contains affiliate links. When you buy through these links, we may earn an affiliate commission.
Welcome to your trip around the world through young adult books. These YA books set around the world will take you everywhere from Kenya to Korea, New Zealand to Brazil, and everywhere in between.
The exciting travel itinerary not withstanding, finding YA books set around the world is a challenge, which explains why there aren't quite 80. Part of that is wanting to limit this list to one book per country—except in the cases of extremely huge countries like India, Australia, and China—as well as one book per author—again, there are cases of exception. The other reason behind the challenge of finding a wide array of internationally-set YA books is that there are so few YA books in translation. If the three-percent challenge is the reality of translated literature broadly, imagine the three-percent problem on the scale of YA. It's frustrating and disappointing to know there's a world of incredible literature for teens out there and yet, we see so little of it in America.
So some caveats to this particular list: it's not exclusively books that are #OwnVoices, where #OwnVoices is defined as books written by someone whose residence or birthright is that country. It is almost entirely YA, but a handful of titles are adult that would either be published as YA in today's market or that have tremendous YA appeal.
There is a mix of fiction and nonfiction, and that fiction spans a wide array of genres from historical to realistic to fantasy in an identifiable country in some capacity. Setting here is defined as a book having a clear grounding in the country in some capacity. Because some of these books are a little older, it's possible that current realities in those countries differ greatly. All of these caveats and explanations should make clear that a good many of these books are written from an American perspective, itself a big limitation.
Some of the books that you may initially connect with a country could be absent on this list, simply because of seeking as wide-ranging, inclusive a list as possible.
Initially, I wanted to make this a list of books that spanned the 80 most populated countries around the globe. But that wasn't possible, given the previously mentioned limitations on translated literature. Perhaps as readers continue to advocate for the necessity of more inclusive stories, that same demand can make its way toward more work in translation and readers can experience more global stories told through global voices. That would allow us to read stories set in places like Bangladesh, Algeria, and more.
Love this trip? You'll want to make sure you also read these young adult books set in each U.S. state, as well as these 50 must-read YA books in translation (from my personal blog).
Much as I am a huge YA reader, I have read embarrassingly few of these books. I've turned to Goodreads for descriptions here, though I've done the work of noting where each of these books are set. A book title with a * beside it indicates that the book is part of a series.
YA Books Set Around The World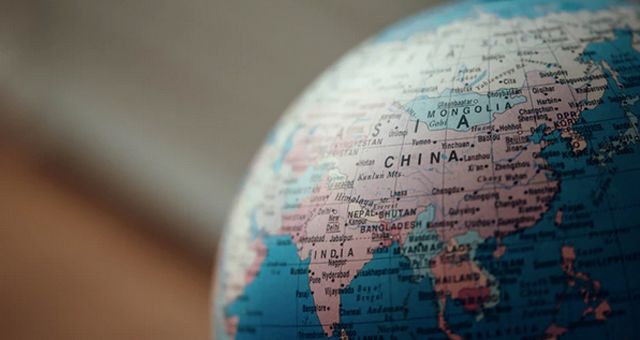 YA Set in Africa
Keena Roberts split her adolescence between the wilds of an island camp in Botswana and the even more treacherous halls of an elite Philadelphia private school. In Africa, she slept in a tent, cooked over a campfire, and lived each day alongside the baboon colony her parents were studying. She could wield a spear as easily as a pencil, and it wasn't unusual to be chased by lions or elephants on any given day. But for the months of the year when her family lived in the United States, this brave kid from the bush was cowed by the far more treacherous landscape of the preppy, private school social hierarchy.
Most girls Keena's age didn't spend their days changing truck tires, baking their own bread, or running from elephants as they tried to do their schoolwork. They also didn't carve bird whistles from palm nuts or nearly knock themselves unconscious trying to make homemade palm wine. But Keena's parents were famous primatologists who shuttled her and her sister between Philadelphia and Botswana every six months. Dreamer, reader, and adventurer, she was always far more comfortable avoiding lions and hippopotamuses than she was dealing with spoiled middle-school field hockey players.
In Keena's funny, tender memoir, Wild Life, Africa bleeds into America and vice versa, each culture amplifying the other. By turns heartbreaking and hilarious, Wild Life is ultimately the story of a daring but sensitive young girl desperately trying to figure out if there's any place where she truly fits in.
The Congo: *Endangered by Eliot Schrefer
The Congo is a dangerous place, even for people who are trying to do good.
When one girl has to follow her mother to her sanctuary for bonobos, she's not thrilled to be there. It's her mother's passion, and she'd rather have nothing to do with it. But when revolution breaks out and their sanctuary is attacked, she must rescue the bonobos and hide in the jungle. Together, they will fight to keep safe, to eat, and to survive.
Eliot Schrefer asks readers what safety means, how one sacrifices to help others, and what it means to be human in this new compelling adventure.
Caroline Kelly is excited to be spending her summer vacation working at the local amusement park with her best friend, exploring weird Ohio with her boyfriend, and attending soccer camp with the hope she'll be her team's captain in the fall.
But when Caroline's mother is hired to open an eye clinic in Cairo, Egypt, Caroline's plans are upended. Caroline is now expected to spend her summer and her senior year in a foreign country, away from her friends, her home, and everything she's ever known.
With this move, Caroline predicts she'll spend her time navigating crowded streets, eating unfamiliar food, and having terrible bouts of homesickness. But when she finds instead is a culture that surprises her, a city that astounds her, and a charming, unpredictable boy who challenges everything she thought she knew about life, love, and privilege.
Equatorial Guinea: La Bastarda by Trifonia Melibea Obono
The first novel by an Equatorial Guinean woman to be translated into English, La Bastarda is the story of the orphaned teen Okomo, who lives under the watchful eye of her grandmother and dreams of finding her father. Forbidden from seeking him out, she enlists the help of other village outcasts: her gay uncle and a gang of "mysterious" girls reveling in their so-called indecency. Drawn into their illicit trysts, Okomo finds herself falling in love with their leader and rebelling against the rigid norms of Fang culture.
One girl's harrowing trek from exile and slavery to hope in a new land — all based on a true story. In the early 1980s, thousands of Ethiopian Jews fled the civil unrest, famine and religious persecution of their native land in the hopes of being reunited in Yerusalem, their spiritual homeland, with its promises of a better life. Wuditu and her family risk their lives to make this journey, which leads them to a refugee camp in Sudan, where they are separated. Terrified, 15-year-old Wuditu makes her way back to Ethiopia alone. "Don't give up, Wuditu! Be strong!" The words of her little sister come to Wuditu in a dream and give her the courage to keep going. Wuditu must find someone to give her food and shelter or she will surely die. Finally Wuditu is offered a solution: working as a servant. However, she quickly realizes that she has become a slave. With nowhere else to go, she stays — until the villagers discover that she is a falasha, a hated Jew. Only her dream of one day being reunited with her family gives her strength — until the arrival of a stranger heralds hope and a new life in Israel. With her graceful long neck, Wuditu is affectionately called "the giraffe." And like the giraffe who has no voice, she must suffer in silence. Based on real events, Wuditu's story mirrors the experiences of thousands of Ethiopian Jews.
Ghana: Aluta by Adwoa Badoe
For eighteen-year-old Charlotte, university life is better than she'd ever dreamed — a sophisticated and generous roommate, the camaraderie of dorm living, parties, clubs and boyfriends. Most of all, Charlotte is exposed to new ideas, and in 1981 Ghana, this may be the most exciting – and most dangerous — adventure of all.
At first Charlotte basks in her wonderful new freedom, especially being out of the watchful eye of her controlling and opinionated father. She suddenly finds herself with no shortage of male attention, including her charismatic political science professor, fellow student activist Banahene, and Asare, a wealthy oil broker who invites Charlotte to travel with him and showers her with expensive gifts, including a coveted passport.
But Ghana is fraught with a history of conflict. And in the middle of her freshman year, the government is overthrown, and three judges are abducted and murdered. As political forces try to mobilize students to advance their own agendas, Charlotte is drawn into the world of student politics. She's good at it, she's impassioned, and she's in love with Banahene. "The struggle continues! Aluta! Aluta continua!" she shouts, rallying the crowd with the slogan of the oppressed. But her love of the spotlight puts her in the public eye. And when Asare entrusts her with a mysterious package of documents, she suddenly realizes she may be in real danger.
But it's too late. As she is on her way to a meeting, Charlotte is picked up by national security, and her worst nightmares come true. And in the end, she must make a difficult and complicated decision about whether to leave her education, and her beloved Ghana, behind.
A heartfelt story told with uncompromising honesty, about what happens when youthful idealism meets the harsh realities of power.
Ivory Coast: *Aya by Marguerite Abouet
Ivory Coast, 1978. Family and friends gather at Aya's house every evening to watch the country's first television ad campaign promoting the fortifying effects of Solibra, "the strong man's beer." It's a golden time, and the nation, too–an oasis of affluence and stability in West Africa–seems fueled by something wondrous.
Who's to know that the Ivorian miracle is nearing its end? In the sun-warmed streets of working-class Yopougon, aka Yop City, holidays are around the corner, the open-air bars and discos are starting to fill up, and trouble of a different kind is about to raise eyebrows. At night, an empty table in the market square under the stars is all the privacy young lovers can hope for, and what happens there is soon everybody's business.
Aya tells the story of its nineteen-year-old heroine, the studious and clear-sighted Aya, her easygoing friends Adjoua and Bintou, and their meddling relatives and neighbors. It's a breezy and wryly funny account of the desire for joy and freedom, and of the simple pleasures and private troubles of everyday life in Yop City. An unpretentious and gently humorous story of an Africa we rarely see-spirited, hopeful, and resilient–Aya won the 2006 award for Best First Album at the Angoulême International Comics Festival. Clément Oubrerie's warm colors and energetic, playful lines connect expressively with Marguerite Abouet's vibrant writing.
In the shadows of Sangui City, there lives a girl who doesn't exist. After fleeing the Congo as refugees, Tina and her mother arrived in Kenya looking for the chance to build a new life and home. Her mother quickly found work as a maid for a prominent family, headed by Roland Greyhill, one of the city's most respected business leaders. But Tina soon learns that the Greyhill fortune was made from a life of corruption and crime. So when her mother is found shot to death in Mr. Greyhill's personal study, she knows exactly who's behind it.
With revenge always on her mind, Tina spends the next four years surviving on the streets alone, working as a master thief for the Goondas, Sangui City's local gang. It's a job for the Goondas that finally brings Tina back to the Greyhill estate, giving her the chance for vengeance she's been waiting for. But as soon as she steps inside the lavish home, she's overtaken by the pain of old wounds and the pull of past friendships, setting into motion a dangerous cascade of events that could, at any moment, cost Tina her life. But finally uncovering the incredible truth about who killed her mother—and why—keeps her holding on in this fast-paced nail-biting thriller.
When a terrible drought struck William Kamkwamba's tiny village in Malawi, his family lost all of the season's crops, leaving them with nothing to eat and nothing to sell. William began to explore science books in his village library, looking for a solution. There, he came up with the idea that would change his family's life forever: he could build a windmill. Made out of scrap metal and old bicycle parts, William's windmill brought electricity to his home and helped his family pump the water they needed to farm the land.
Nigeria: *Akata Witch by Nnedi Okorafor
Akata Witch transports the reader to a magical place where nothing is quite as it seems. Born in New York, but living in Aba, Nigeria, twelve-year old Sunny is understandably a little lost. She is albino and thus, incredibly sensitive to the sun. All Sunny wants to do is be able to play football and get through another day of school without being bullied. But once she befriends Orlu and Chichi, Sunny is plunged in to the world of the Leopard People, where your worst defect becomes your greatest asset. Together, Sunny, Orlu, Chichi and Sasha form the youngest ever Oha Coven. Their mission is to track down Black Hat Otokoto, the man responsible for kidnapping and maiming children. Will Sunny be able to overcome the killer with powers stronger than her own, or will the future she saw in the flames become reality?
Zanele is skipping school and secretly plotting against the apartheid government. The police can't know. Her mother and sister can't know.
Her best friend Thabo, schoolboy turned gang member, can tell she's up to something. But he has troubles of his own—a deal gone wrong and some powerful enemies.
Across the bridge, in the wealthy white suburbs, Jack plans to spend his last days in Johannesburg burning miles on his beat-up Mustang—until he meets a girl with an unforgettable face from the simmering black township—Soweto.
Working in her father's shop, Meena finds a packet of banned pamphlets. They lead to a mysterious black girl with a secret, a dangerous gangster with an expensive taste in clothes, and an engaging white boy who drives a battered red car.
A series of chance meetings changes everything.
A chain of events is set in motion—a failed plot, a murdered teacher, and a secret movement of students that has spread across the township.
And the students will rise.
Sudan: The Red Pencil by Andrea Davis Pinkney
Finally, Amira is twelve. Old enough to wear a toob, old enough for new responsibilities. And maybe old enough to go to school in Nyala–Amira's one true dream.
But life in her peaceful Sudanese village is shattered when the Janjaweed arrive. The terrifying attackers ravage the town and unleash unspeakable horrors. After she loses nearly everything, Amira needs to dig deep within herself to find the strength to make the long journey–on foot–to safety at a refugee camp. Her days are tough at the camp, until the gift of a simple red pencil opens her mind–and all kinds of possibilities.
New York Times bestselling and Coretta Scott King Award-winning author Andrea Davis Pinkney's powerful verse and Coretta Scott King Award-winning artist Shane W. Evans's breathtaking illustrations combine to tell an inspiring tale of one girl's triumph against all odds.
Twelve-year-old Omar and his brothers and sisters were born and raised in the beautiful and bustling city of Bosra, Syria. Omar doesn't care about politics – all he wants is to grow up to become a successful businessman who will take the world by storm. But when his clever older brother, Musa, gets mixed up with some young political activists, everything changes . . .
Before long, bombs are falling, people are dying, and Omar and his family have no choice but to flee their home with only what they can carry. Yet no matter how far they run, the shadow of war follows them – until they have no other choice than to attempt the dangerous journey to escape their homeland altogether. But where do you go when you can't go home?
Thought not necessarily all YA books, if more African-set and African literature is of interest, don't miss these 10 must-read African comics and these African fantasy novels.
YA Set in Antarctica
She had a plan. It went south.
Harper is a dancer. She and her best friend, Kate, have one goal: becoming professional ballerinas. And Harper won't let anything—or anyone—get in the way of The Plan, not even the boy she and Kate are both drawn to.
Harper is a Scott. She's related to Robert Falcon Scott, the explorer who died racing to the South Pole. So when Harper's life takes an unexpected turn, she finagles (read: lies) her way to the icy dark of McMurdo Station . . . in Antarctica. Extreme, but somehow fitting—apparently she has always been in the dark, dancing on ice this whole time. And no one warned her. Not her family, not her best friend, not even the boy who has somehow found a way into her heart.
YA Set in Asia
Fatima is a Hazara girl. She was raised to be obedient, to be dutiful, and to honour the traditions of her family, her village, and her religion. Samiullah is a Pashtun boy. He was raised to be a landowner, to increase his family's power, and to defend the traditions of his tribe, his village, and his religion.
They were not meant to fall in love.
But they do.
Seventeen-year-old Rukhsana Ali tries her hardest to live up to her conservative Muslim parents' expectations, but lately she's finding that harder and harder to do. She rolls her eyes instead of screaming when they blatantly favor her brother and she dresses conservatively at home, saving her crop tops and makeup for parties her parents don't know about. Luckily, only a few more months stand between her carefully monitored life in Seattle and her new life at Caltech, where she can pursue her dream of becoming an engineer.
But when her parents catch her kissing her girlfriend Ariana, all of Rukhsana's plans fall apart. Her parents are devastated; being gay may as well be a death sentence in the Bengali community. They immediately whisk Rukhsana off to Bangladesh, where she is thrown headfirst into a world of arranged marriages and tradition. Only through reading her grandmother's old diary is Rukhsana able to gain some much needed perspective.
Rukhsana realizes she must find the courage to fight for her love, but can she do so without losing everyone and everything in her life?
Cambodia: Never Fall Down by Patricia McCormick
Based on the true story of Cambodian advocate Arn Chorn-Pond, and authentically told from his point of view as a young boy, this is an achingly raw and powerful historical novel about a child of war who becomes a man of peace. It includes an author's note and acknowledgments from Arn Chorn-Pond himself.
When soldiers arrive in his hometown, Arn is just a normal little boy. But after the soldiers march the entire population into the countryside, his life is changed forever.
Arn is separated from his family and assigned to a labor camp: working in the rice paddies under a blazing sun, he sees the other children dying before his eyes. One day, the soldiers ask if any of the kids can play an instrument. Arn's never played a note in his life, but he volunteers.
This decision will save his life, but it will pull him into the very center of what we know today as the Killing Fields. And just as the country is about to be liberated, Arn is handed a gun and forced to become a soldier.
In two volumes, Boxers & Saints tells two parallel stories. The first is of Little Bao, a Chinese peasant boy whose village is abused and plundered by Westerners claiming the role of missionaries. Little Bao, inspired by visions of the Chinese gods, joins a violent uprising against the Western interlopers. Against all odds, their grass-roots rebellion is successful.
But in the second volume, Yang lays out the opposite side of the conflict. A girl whose village has no place for her is taken in by Christian missionaries and finds, for the first time, a home with them. As the Boxer Rebellion gains momentum, Vibiana must decide whether to abandon her Christian friends or to commit herself fully to Christianity.
730. That's how many days I've been trapped.
18. That's how many days I have left to find a way out.
DAI, trying to escape a haunting past, traffics drugs for the most ruthless kingpin in the Walled City. But in order to find the key to his freedom, he needs help from someone with the power to be invisible….
JIN hides under the radar, afraid the wild street gangs will discover her biggest secret: Jin passes as a boy to stay safe. Still, every chance she gets, she searches for her lost sister….
MEI YEE has been trapped in a brothel for the past two years, dreaming of getting out while watching the girls who try fail one by one. She's about to give up, when one day she sees an unexpected face at her window…..
In this innovative and adrenaline-fueled novel, they all come together in a desperate attempt to escape a lawless labyrinth before the clock runs out.
Born in Tokyo to a Japanese mother and an American father in 1997, Christine Mari Inzer spent her early years in Japan and relocated to the United States in 2003. The summer before she turned sixteen, she returned to Tokyo, making a solo journey to get reacquainted with her birthplace. Through illustrations, photos, and musings, Inzer documented her journey.
In Diary of a Tokyo Teen, Inzer explores the cutting-edge fashions of Tokyo's trendy Harajuku district, eats the best sushi of her life at the renowned Tsukiji fish market, and hunts down geisha in the ancient city of Kyoto. As she shares the trials and pleasures of travel from one end of a trip to the other, Inzer introduces the host of interesting characters she meets and offers a unique—and often hilarious—look at a fascinating country and an engaging tale of one girl rediscovering her roots.
Jasmine "Jazz" Gardner heads off to India during the monsoon season. The family trip is her mother's doing: Mrs. Gardner wants to volunteer at the orphanage that cared for her when she was young. But going to India isn't Jazz's idea of a great summer vacation. She wants no part of her mother's do-gooder endeavors.
What's more, Jazz is heartsick. She's leaving the business she and her best friend, Steve Morales, started—as well as Steve himself. Jazz is crazy in love with the guy. If only he knew!
Only when Jazz reluctantly befriends Danita, a girl who cooks for her family, and who faces a tough dilemma, does Jazz begin to see how she can make a difference—to her own family, to Danita, to the children at the orphanage, even to Steve. As India claims Jazz, the monsoon works its madness and its magic.
Jeeta's family is caught up in the whirlwind of arranging marriages for her two older sisters, but the drama and excitement leave Jeeta cold. She knows that tradition demands the parade of suitors, the marriage negotiations, the elaborate displays, the expensive wedding parties but where is the love and romance that the movies promise? She dreads her turn on the matrimonial circuit, especially since Mummy is always complaining about how difficult it will be to find Jeeta a good husband, with her dark skin and sharp tongue. As Jeeta spends more time with her new friend from school, Sarina, and Sarinas educated, liberal parents, she begins to question her tradition-bound familys expectations. And when she falls in love with Sarinas cousin Neel, Jeeta realizes that she must strike a balance between independence and duty and follow her own path. With its gentle humor and a rich sense of place, Koyal Dark, Mango Sweet is an engaging coming-of-age novel set in contemporary Mumbai, India.
Ikal is a student at the poorest village school on the Indonesian island of Belitong, where graduating from sixth grade is considered a remarkable achievement. His school is under constant threat of closure. In fact, Ikal and his friends–a group nicknamed the Rainbow Troops–face threats from every angle: skeptical government officials, greedy corporations hardly distinguishable from the colonialism they've replaced, deepening poverty and crumbling infrastructure, and their own low self-confidence.
But the students also have hope, which comes in the form of two extraordinary teachers, and Ikal's education in and out of the classroom is an uplifting one. We root for him and his friends as they defy the island's powerful tin mine officials. We meet his first love, the unseen girl who sells chalk from behind a shop screen, whose pretty hands capture Ikal's heart. We cheer for Lintang, the class's barefoot math genius, as he bests the students of the mining corporation's school in an academic challenge. Above all, we gain an intimate acquaintance with the customs and people of the world's largest Muslim society.
Seventeen-year-old Sahar has been in love with her best friend, Nasrin, since they were six. They've shared stolen kisses and romantic promises. But Iran is a dangerous place for two girls in love—Sahar and Nasrin could be beaten, imprisoned, even executed if their relationship came to light.
So they carry on in secret—until Nasrin's parents announce that they've arranged for her marriage. Nasrin tries to persuade Sahar that they can go on as they have been, only now with new comforts provided by the decent, well-to-do doctor Nasrin will marry. But Sahar dreams of loving Nasrin exclusively—and openly.
Then Sahar discovers what seems like the perfect solution. In Iran, homosexuality may be a crime, but to be a man trapped in a woman's body is seen as nature's mistake, and sex reassignment is legal and accessible. As a man, Sahar could be the one to marry Nasrin. Sahar will never be able to love the one she wants, in the body she wants to be loved in, without risking her life. Is saving her love worth sacrificing her true self?
In this book, Deborah Ellis turns her attention to the most tragic victims of the Iraq war — Iraqi children. She interviews young people, mostly refugees living in Jordan, but also a few who are trying to build new lives in North America. Some families have left Iraq with money; others are penniless and ill or disabled. Most of the children have parents who are working illegally or not at all, and the fear of deportation is a constant threat.
Ellis provides an historical overview and brief explanations of context, but other than that allows the children to speak for themselves, with minimal editorial comment or interference. Their stories are frank, harrowing and sometimes show surprising resilience, as the children try to survive the consequences of a war in which they played no part.
A music-loving teen with OCD does everything she can to find her way back to her mother during the historic race riots in 1969 Kuala Lumpur, Malaysia, in this heart-pounding literary debut.
Melati Ahmad looks like your typical moviegoing, Beatles-obsessed sixteen-year-old. Unlike most other sixteen-year-olds though, Mel also believes that she harbors a djinn inside her, one who threatens her with horrific images of her mother's death unless she adheres to an elaborate ritual of counting and tapping to keep him satisfied.
But there are things that Melati can't protect her mother from. On the evening of May 13th, 1969, racial tensions in her home city of Kuala Lumpur boil over. The Chinese and Malays are at war, and Mel and her mother become separated by a city in flames.
With a 24-hour curfew in place and all lines of communication down, it will take the help of a Chinese boy named Vincent and all of the courage and grit in Melati's arsenal to overcome the violence on the streets, her own prejudices, and her djinn's surging power to make it back to the one person she can't risk losing.
Myanmar: Bamboo People by Mitali Perkins
Bang! A side door bursts open. Soldiers pour into the room. They're shouting and waving rifles. I shield my head with my arms. It was a lie! I think, my mind racing.
Girls and boys alike are screaming. The soldiers prod and herd some of us together and push the rest apart as if we're cows or goats. Their leader is a middle—aged man. He's moving slowly, intently, not dashing around like the others.
" Take the boys only, Win Min," I overhear him telling a tall, gangly soldier. "Make them obey."
Nepal: *Peak by Roland Smith
The only thing you'll find on the summit of Mount Everest is a divine view. The things that really matter lie far below. – Peak Marcello
After fourteen-year-old Peak Marcello is arrested for scaling a New York City skyscraper, he's left with two choices: wither away in Juvenile Detention or go live with his long-lost father, who runs a climbing company in Thailand. But Peak quickly learns that his father's renewed interest in him has strings attached. Big strings. As owner of Peak Expeditions, he wants his son to be the youngest person to reach the Everest summit–and his motives are selfish at best. Even so, for a climbing addict like Peak, tackling Everest is the challenge of a lifetime. But it's also one that could cost him his life.
Roland Smith has created an action-packed adventure about friendship, sacrifice, family, and the drive to take on Everest, despite the incredible risk. The story of Peak's dangerous ascent—told in his own words—is suspenseful, immediate, and impossible to put down.
Every Falling Star, the first book to portray contemporary North Korea to a young audience, is the intense memoir of a North Korean boy named Sungju who is forced at age twelve to live on the streets and fend for himself. To survive, Sungju creates a gang and lives by thieving, fighting, begging, and stealing rides on cargo trains. Sungju richly re-creates his scabrous story, depicting what it was like for a boy alone to create a new family with his gang, his "brothers"; to be hungry and to fear arrest, imprisonment, and even execution. This riveting memoir allows young readers to learn about other cultures where freedoms they take for granted do not exist.
This heart-wrenching novel explores what it is like to be thrust into an unwanted marriage. Has Naila's fate been written in the stars? Or can she still make her own destiny?
Naila's conservative immigrant parents have always said the same thing: She may choose what to study, how to wear her hair, and what to be when she grows up—but they will choose her husband. Following their cultural tradition, they will plan an arranged marriage for her. And until then, dating—even friendship with a boy—is forbidden. When Naila breaks their rule by falling in love with Saif, her parents are livid. Convinced she has forgotten who she truly is, they travel to Pakistan to visit relatives and explore their roots. But Naila's vacation turns into a nightmare when she learns that plans have changed—her parents have found her a husband and they want her to marry him, now! Despite her greatest efforts, Naila is aghast to find herself cut off from everything and everyone she once knew. Her only hope of escape is Saif . . . if he can find her before it's too late.
A coming-of-age story about grief, guilt, and the risks a Filipino-American teenager takes to uncover the truth about his cousin's murder.
Jay Reguero plans to spend the last semester of his senior year playing video games before heading to the University of Michigan in the fall. But when he discovers that his Filipino cousin Jun was murdered as part of President Duterte's war on drugs, and no one in the family wants to talk about what happened, Jay travels to the Philippines to find out the real story.
Hoping to uncover more about Jun and the events that led to his death, Jay is forced to reckon with the many sides of his cousin before he can face the whole horrible truth — and the part he played in it.
A marvel: something you find amazing. Even ordinary-amazing. Like potatoes—because they make French fries happen. Like the perfect fries Adam and his mom used to make together.
An oddity: whatever gives you pause. Like the fact that there are hateful people in the world. Like Zayneb's teacher, who won't stop reminding the class how "bad" Muslims are.
But Zayneb, the only Muslim in class, isn't bad. She's angry.
When she gets suspended for confronting her teacher, and he begins investigating her activist friends, Zayneb heads to her aunt's house in Doha, Qatar, for an early start to spring break.
Fueled by the guilt of getting her friends in trouble, she resolves to try out a newer, "nicer" version of herself in a place where no one knows her.
Then her path crosses with Adam's.
Since he got diagnosed with multiple sclerosis in November, Adam's stopped going to classes, intent, instead, on perfecting the making of things. Intent on keeping the memory of his mom alive for his little sister.
Adam's also intent on keeping his diagnosis a secret from his grieving father.
Alone, Adam and Zayneb are playing roles for others, keeping their real thoughts locked away in their journals.
Until a marvel and an oddity occurs…
Marvel: Adam and Zayneb meeting.
Oddity: Adam and Zayneb meeting.
Vika Andreyeva can summon the snow and turn ash into gold. Nikolai Karimov can see through walls and conjure bridges out of thin air. They are enchanters—the only two in Russia—and with the Ottoman Empire and the Kazakhs threatening, the tsar needs a powerful enchanter by his side.
And so he initiates the Crown's Game, an ancient duel of magical skill—the greatest test an enchanter will ever know. The victor becomes the Imperial Enchanter and the tsar's most respected adviser. The defeated is sentenced to death.
Raised on tiny Ovchinin Island her whole life, Vika is eager for the chance to show off her talent in the grand capital of Saint Petersburg. But can she kill another enchanter—even when his magic calls to her like nothing else ever has?
For Nikolai, an orphan, the Crown's Game is the chance of a lifetime. But his deadly opponent is a force to be reckoned with—beautiful, whip-smart, imaginative—and he can't stop thinking about her.
And when Pasha, Nikolai's best friend and heir to the throne, also starts to fall for the mysterious enchantress, Nikolai must defeat the girl they both love…or be killed himself.
As long-buried secrets emerge, threatening the future of the empire, it becomes dangerously clear—the Crown's Game is not one to lose.
Sixteen-year-old Zarin Wadia is many things: a bright and vivacious student, an orphan, a risk taker. She's also the kind of girl that parents warn their kids to stay away from: a troublemaker whose many romances are the subject of endless gossip at school. You don't want to get involved with a girl like that, they say. So how is it that eighteen-year-old Porus Dumasia has only ever had eyes for her? And how did Zarin and Porus end up dead in a car together, crashed on the side of a highway in Jeddah, Saudi Arabia? When the religious police arrive on the scene, everything everyone thought they knew about Zarin is questioned. And as her story is pieced together, told through multiple perspectives, it becomes clear that she was far more than just a girl like that.
South Korea: *Wicked Fox by Kat Cho
A fresh and addictive fantasy-romance set in modern-day Seoul.
Eighteen-year-old Gu Miyoung has a secret–she's a gumiho, a nine-tailed fox who must devour the energy of men in order to survive. Because so few believe in the old tales anymore, and with so many evil men no one will miss, the modern city of Seoul is the perfect place to hide and hunt.
But after feeding one full moon, Miyoung crosses paths with Jihoon, a human boy, being attacked by a goblin deep in the forest. Against her better judgment, she violates the rules of survival to rescue the boy, losing her fox bead–her gumiho soul–in the process.
Jihoon knows Miyoung is more than just a beautiful girl–he saw her nine tails the night she saved his life. His grandmother used to tell him stories of the gumiho, of their power and the danger they pose to humans. He's drawn to her anyway.
With murderous forces lurking in the background, Miyoung and Jihoon develop a tenuous friendship that blossoms into something more. But when a young shaman tries to reunite Miyoung with her bead, the consequences are disastrous . . . forcing Miyoung to choose between her immortal life and Jihoon's.
The setting is Sri Lanka, 1980, and it is the season of monsoons. Fourteen-year-old Amrith is caught up in the life of the cheerful, well-to-do household in which he is being raised by his vibrant Auntie Bundle and kindly Uncle Lucky. He tries not to think of his life "before," when his doting mother was still alive. Amrith's holiday plans seem unpromising: he wants to appear in his school's production of Othello and he is learning to type at Uncle Lucky's tropical fish business. Then, like an unexpected monsoon, his cousin arrives from Canada and Amrith's ordered life is storm-tossed. He finds himself falling in love with the Canadian boy. Othello, with its powerful theme of disastrous jealousy, is the backdrop to the drama in which Amrith finds himself immersed.
YA Set In Australia and Oceania
Australia: Jellicoe Road by Melina Marchetta
Taylor is leader of the boarders at the Jellicoe School. She has to keep the upper hand in the territory wars and deal with Jonah Griggs – the enigmatic leader of the cadets, and someone she thought she would never see again.
And now Hannah, the person Taylor had come to rely on, has disappeared. Taylor's only clue is a manuscript about five kids who lived in Jellicoe eighteen years ago. She needs to find out more, but this means confronting her own story, making sense of her strange, recurring dream, and finding her mother – who abandoned her on the Jellicoe Road.
Australia: The Things She's Seen by Ambelin Kwaymullina and Ezekiel Kwaymullina
Nothing's been the same for Beth Teller since the day she died.
Her dad is drowning in grief. He's also the only one who has been able to see and hear her since the accident. But now she's got a mystery to solve, a mystery that will hopefully remind her detective father that he is still alive, that there is a life after Beth that is still worth living.
Who is Isobel Catching, and why is she able to see Beth, too? What is her connection to the crime Beth's father has been sent to investigate–a gruesome fire at a home for troubled youth that left an unidentifiable body behind? What happened to the people who haven't been seen since the fire?
As Beth and her father unravel the mystery, they find a shocking and heartbreaking story lurking beneath the surface of a small town, and a friendship that lasts beyond one life and into another.
"You're Ellie Spencer."
I opened my mouth, just as he added, "And your eyes are opening."
Seventeen-year-old Ellie Spencer is just like any other teenager at her boarding school. She hangs out with her best friend, Kevin; she obsesses over Mark, a cute and mysterious bad boy; and her biggest worry is her paper deadline.
But then everything changes. The news headlines are all abuzz about a local string of killings that share the same morbid trademark: the victims were discovered with their eyes missing. Then a beautiful yet eerie woman enters Ellie's circle of friends and develops an unhealthy fascination with Kevin, and a crazed old man grabs Ellie in a public square and shoves a tattered Bible into her hands, exclaiming, "You need it. It will save your soul." Soon, Ellie finds herself plunged into a haunting world of vengeful fairies in an epic battle for immortality.
Debut author Karen Healey introduces a savvy and spirited heroine with a fresh, strong voice. Full of deliciously creepy details, this incredible adventure is a deftly crafted story of Māori mythology, romance, and betrayal.
YA Set in Europe
Austria: *Leviathan by Scott Westerfeld
Prince Aleksander, would-be heir to the Austro-Hungarian throne, is on the run. His own people have turned on him. His title is worthless. All he has is a battletorn war machine and a loyal crew of men.
Deryn Sharp is a commoner, disguised as a boy in the British Air Service. She's a brilliant airman. But her secret is in constant danger of being discovered.
With World War I brewing, Alek and Deryn's paths cross in the most unexpected way…taking them on a fantastical, around-the-world adventure that will change both their lives forever.
Around the world, black hand prints are appearing on doorways, scorched there by winged strangers who have crept through a slit in the sky.
In a dark and dusty shop, a devil's supply of human teeth grows dangerously low.
And in the tangled lanes of Prague, a young art student is about to be caught up in a brutal otherworldly war.
Meet Karou. She fills her sketchbooks with monsters that may or may not be real, she's prone to disappearing on mysterious "errands", she speaks many languages – not all of them human – and her bright blue hair actually grows out of her head that color. Who is she? That is the question that haunts her, and she's about to find out.
When beautiful, haunted Akiva fixes fiery eyes on her in an alley in Marrakesh, the result is blood and starlight, secrets unveiled, and a star-crossed love whose roots drink deep of a violent past. But will Karou live to regret learning the truth about herself?
Denmark: Nothing by Janne Teller
When Pierre-Anthon realizes there is no meaning to life, the seventh-grader leaves his classroom, climbs a tree, and stays there. His classmates cannot make him come down, not even by pelting him with rocks. So to prove to Pierre-Anthon that life has meaning, the children decide to give up things of importance. The pile starts with the superficial—a fishing rod, a new pair of shoes. But as the sacrifices become more extreme, the students grow increasingly desperate to get Pierre-Anthon down, to justify their belief in meaning. Sure to prompt intense thought and discussion, Nothing—already a treasured work overseas—is not to be missed.
England: Meant to Be by Lauren Morrill
It's one thing to fall head over heels into a puddle of hazelnut coffee, and quote another to fall for the – gasp – wrong guy. Straight-A junior Julia may be accident prone, but she's the queen of following rules and being prepared. That's why she keeps a pencil sharpener in her purse and a pocket Shakespeare in her…well, pocket. Julia also believes in fate, and that Mark, her childhood crush, is her MTB – her meant-to-be.
But this spring break, Julia's rules are about to get defenestrated (SAT word: thrown from a window) when she's partnered with her personal nemesis, class clown Jason, on a school trip to London. After one wild party, Julia starts receiving romantic texts…from an unknown number! Jason promises to help discover the identity of her mysterious new suitor if she agrees to live a little along the way. And this begins a wild-goose chase through London, leading Julia closer and closer to the biggest surprise of all: true love.
Because sometimes the things you least expect are the most meant to be.
The Paradise projects are only a few metro stops from Paris, but here it's a whole different kind of France. Doria's father, the Beard, has headed back to their hometown in Morocco, leaving her and her mom to cope with their mektoub—their destiny—alone. They have a little help– from a social worker sent by the city, a psychiatrist sent by the school, and a thug friend who recites Rimbaud.
It seems like fate's dealt them an impossible hand, but Doria might still make a new life. She'll prove the projects aren't only about rap, soccer, and religious tension. She'll take the Arabic word kif-kif (same old, same old) and mix it up with the French verb kiffer (to really like something). Now she has a whole new motto: KIFFE KIFFE TOMORROW.
Mike Klingenberg isn't exactly what you'd call one of the cool kids at his school. For one, he doesn't have many friends. (Okay, zero friends.) And everyone laughs when he has to read his essays out loud in class. (Not in a good way.) And he's never, ever invited to parties—especially not the party of the year, thrown by the gorgeous Tatiana.
Andre Tschichatschow, a.k.a. Tschick (not even the teachers can pronounce his name), is new in school, and a whole different kind of unpopular. He always looks like he's just been in a fight, he sleeps through nearly every class, and his clothes are a tragedy.
But one day Tschick shows up at Mike's house out of the blue. Turns out he wasn't invited to Tatiana's party either, and he's ready to do something about it. Forget the popular kids: Together, Mike and Tschick are heading out on a road trip across Germany. No parents, no map, no destination. Will they get hopelessly lost in the middle of nowhere? Probably. Will they make bad decisions, meet some crazy people, and get into trouble? Definitely. But will anyone ever call them boring again?
Not a chance.
High school sophomore Zona Lowell has lived in New York City her whole life, and plans to follow in the footsteps of her renowned-journalist father. But when he announces they're moving to Athens for six months so he can work on an important new story, she's devastated— he must have an ulterior motive. See, when Zona's mother married an American, her huge Greek family cut off contact. But Zona never knew her mom, and now she's supposed to uproot her entire life and meet possibly hostile relatives on their turf? Thanks… but no thanks.
Ireland: Asking For It by Louise O'Neill
It's the beginning of the summer in a small town in Ireland. Emma O'Donovan is eighteen years old, beautiful, happy, confident. One night, there's a party. Everyone is there. All eyes are on Emma.
The next morning, she wakes on the front porch of her house. She can't remember what happened, she doesn't know how she got there. She doesn't know why she's in pain. But everyone else does.
Photographs taken at the party show, in explicit detail, what happened to Emma that night. But sometimes people don't want to believe what is right in front of them, especially when the truth concerns the town's heroes.
Three days before her drama club's trip to Italy, Jessa Gardner discovers her boyfriend in the costume barn with another girl. Jessa is left with a care package from her best friend titled "Top Twenty Reasons He's a Slimy Jerk Bastard," instructing her to do one un-Jessa-like thing each day of the trip. At turns hilarious and heartwrenching, Instructions for a Broken Heart paints a magical Italy in which Jessa learns she must figure out life-and romance-for herself.
Lina is just like any other fifteen-year-old Lithuanian girl in 1941. She paints, she draws, she gets crushes on boys. Until one night when Soviet officers barge into her home, tearing her family from the comfortable life they've known. Separated from her father, forced onto a crowded and dirty train car, Lina, her mother, and her young brother slowly make their way north, crossing the Arctic Circle, to a work camp in the coldest reaches of Siberia. Here they are forced, under Stalin's orders, to dig for beets and fight for their lives under the cruelest of conditions.
Lina finds solace in her art, meticulously–and at great risk–documenting events by drawing, hoping these messages will make their way to her father's prison camp to let him know they are still alive. It is a long and harrowing journey, spanning years and covering 6,500 miles, but it is through incredible strength, love, and hope that Lina ultimately survives. Between Shades of Gray is a novel that will steal your breath and capture your heart.
With her mother dead of the plague, and her beloved brother newly married and moved away, Cornelia van Rijn finds herself without a friend or confidante–save her difficult father. Out of favor with Amsterdam's elite, and considered brash and unreasonable by his patrons, Rembrandt van Rijn, once revered, is now teetering on the brink of madness. Cornelia alone must care for him, though she herself is haunted by secrets and scandal. Her only happiness comes in chance meetings with Carel, the son of a wealthy shipping magnate whose passion for art stirs Cornelia. And then there is Neel, her father's last remaining pupil, whose steadfast devotion to Rembrandt both baffles and touches her. Based on historical fact, and filled with family dramas and a love triangle that would make Jane Austen proud, I Am Rembrandt's Daughter is a powerful account of a young woman's struggle to come of age within the shadow of one of the world's most brilliant and complicated artists.
Poland: Briar Rose by Jane Yolen
Ever since she was a child, Rebecca has been enchanted by her grandmother Gemma's stories about Briar Rose. But a promise Rebecca makes to her dying grandmother will lead her on a remarkable journey to uncover the truth of Gemma's astonishing claim: I am Briar Rose. A journey that will lead her to unspeakable brutality and horror. But also to redemption and hope.
Scotland: Fiona by Meredith Moore
Fiona, an independent loner with wild red hair, leaves her fractured home in Texas for a brand-new life in the Scottish Highlands to be the au pair for Poppy Mackenzie, the young daughter of her mother's recently deceased childhood friends. Fee, as she's called, is thrilled to be free of her less-than-ideal home life. But there's another motive driving her eagerness to flee to the Highlands: the desire to reconnect with her mother, who succumbed to suicide after a long battle with schizophrenia when Fiona was only twelve, leaving her to live with distant relatives of her absentee father.
Fee doesn't have much time to settle into her new home—a castle maintained by the Mackenzie family fortune—before a series of strange events starts to make her question her sanity. As the attacks on her mental health become more and more intense, Fee finds herself both the pawn and the target in a ruthless, greed-driven plot with roots that go all the way back to her mother. Alone and friendless in a foreign country and half-convinced she's losing her mind—just like her mother—Fee must rely on her wits and her street smarts to save not only herself but also the lives of her newfound Scottish family.
It's senior year, and while Kenzie should be looking forward to prom and starting college in the fall, she is mourning the loss of her father. She finds solace in the one person she trusts, her boyfriend, and she soon finds herself pregnant. Kenzie's boyfriend and mother do not understand her determination to keep the baby. She is sent to southern Spain for the summer, where she will live out her pregnancy as a cook's assistant on a bull ranch, and her baby will be adopted by a Spanish couple.
Alone and resentful in a foreign country, Kenzie is at first sullen and difficult. She begins to open her eyes and her heart to the beauty that is all around her and inside of her.
Sometimes the person who understands you the most is the person you least expect.
For Steffi, going to school every day is an exercise in survival. She's never fit in with any of the other groups at school, and she's viciously teased by the other girls in her class. The only way she can escape is through her music—especially jazz music.
When Steffi hears her favorite jazz song playing through an open window of a retirement home on her walk home from school, she decides to go in and introduce herself.
The old man playing her favorite song is Alvar. When Alvar was a teenager in World War II-era Sweden, he dreamt of being in a real jazz band. Then and now, Alvar's escape is music—especially jazz music.
Through their unconventional but powerful friendship, Steffi realizes that she won't always be lonely in her small town. She can go to a music school in the big city. She can be a real musician. And she can be a jitterbug, just like Alvar.
But how can Steffi convince her parents to let her go to Stockholm to audition? And how is it that Steffi's school, the retirement home, her music, and even her worst bully are somehow connected to Alvar and his story? Can it be that the people least like us are the ones we need to help us tell our own stories?
Growing up on the Aegean Coast, Ozge loved the sea and imagined a life of adventure while her parents and society demanded predictability. Her dad expected Ozge, like her sister, to become an engineer. She tried to hear her own voice over his and the religious and militaristic tensions of Turkey and the conflicts between secularism and fundamentalism. Could she be a scuba diver like Jacques Cousteau? A stage actress? Would it be possible to please everyone including herself?
In her unpredictable and funny graphic memoir, Ozge recounts her story using inventive collages, weaving together images of the sea, politics, science, and friendship.
YA Set In South America
The Disappeared. Los desaparecidos. This is the name given to those who opposed Argentina's dictatorial government and were kidnapped to ensure their silence. With her hometown of Buenos Aires ensconced in the political nightmare, Silvia devises a plan to save her missing brother. She'll make Norberto, son of the general who arrests dissenters, fall in love with her?and he?ll have his father set Eduardo free.
Told in alternating chapters, this powerful and poetic story follows Silvia as she spirals into Norberto's world, and Eduardo as he struggles to endure physical and emotional torture. Will Silvia's scheme reunite her family? Or will the pursuit of freedom cost these devoted siblings their lives?
The lush city of Palmares Tres shimmers with tech and tradition, with screaming gossip casters and practiced politicians. In the midst of this vibrant metropolis, June Costa creates art that's sure to make her legendary. But her dreams of fame become something more when she meets Enki, the bold new Summer King. The whole city falls in love with him including June's best friend, Gil. But June sees more to Enki than amber eyes and a lethal samba. She sees a fellow artist.
Together, June and Enki will stage explosive, dramatic projects that Palmares Tres will never forget. They will add fuel to a growing rebellion against the governments strict limits on new tech. And June will fall deeply, unfortunately in love with Enki. Because like all Summer Kings before him, Enki is destined to die.
Fifteen-year-old Alexander Cold is about to join his fearless grandmother on the trip of a lifetime. An International Geographic expedition is headed to the dangerous, remote wilds of South America, on a mission to document the legendary Yeti of the Amazon known as the Beast.
But there are many secrets hidden in the unexplored wilderness, as Alex and his new friend Nadia soon discover. Drawing on the strength of their spirit guides, both young people are led on a thrilling and unforgettable journey to the ultimate discovery.
Ecuador: The Queen of Water by Laura Resau and María Virginia Farinango
In this poignant novel based on a true story, Virginia's story will speak to anyone who has ever struggled to find his or her place in the world. It will make you laugh and cry, and ultimately, it will fill you with hope.
Born in an Andean village in Ecuador, Virginia lives with her large family in a small, earthen-walled dwelling. In her village of indígenas, it is not uncommon to work in the fields all day, even as a child, or to be called a longa tonta – stupid Indian – by members of the ruling class of mestizos, or Spanish descendants. When seven-year-old Virginia is taken from her village to be a servant to a mestizo couple, she has no idea what the future holds.
In this poignant novel based on a true story, acclaimed author Laura Resau has collaborated with María Virginia Farinango to recount one girl's unforgettable journey to self-discovery.
Guatemala: Caminar by Skila Brown
Set in 1981 Guatemala, a lyrical debut novel tells the powerful tale of a boy who must decide what it means to be a man during a time of war.
Carlos knows that when the soldiers arrive with warnings about the Communist rebels, it is time to be a man and defend the village, keep everyone safe. But Mama tells him not yet — he's still her quiet moonfaced boy. The soldiers laugh at the villagers, and before they move on, a neighbor is found dangling from a tree, a sign on his neck: Communist. Mama tells Carlos to run and hide, then try to find her. . . . Numb and alone, he must join a band of guerillas as they trek to the top of the mountain where Carlos's abuela lives. Will he be in time, and brave enough, to warn them about the soldiers? What will he do then? A novel in verse inspired by actual events during Guatemala's civil war, Caminar is the moving story of a boy who loses nearly everything before discovering who he really is.
I've kept the list for books set in South America shorter than it could be because I covered many of the books set in these countries in a post last year: Latin American YA books.
YA Set In Central and North America
Sixteen-year-old Indy struggles to conceal her pregnancy while searching for a place to belong in this stunning debut novel that's perfect for fans of Amber Smith and Sara Zarr.
Indira Ferguson has done her best to live by her Grammy's rules—to study hard in school, be respectful, and to never let a boy take advantage of her. But it hasn't always been easy, especially while living in her mother's shadow.
When Indy is sent to live with distant relatives in Nassau, trouble follows her. Now she must hide an unwanted pregnancy from her aunt, who would rather throw Indy out onto the street than see the truth.
Completely broke with only a hand-me-down pregnancy book as a resource, Indy desperately looks for a safe space to call home. After stumbling upon a yoga retreat, she wonders if perhaps she's found the place. But Indy is about to discover that home is much bigger than just four walls and a roof—it's about the people she chooses to share it with.
In a futuristic world ravaged by global warming, people have lost the ability to dream, and the dreamlessness has led to widespread madness. The only people still able to dream are North America's Indigenous people, and it is their marrow that holds the cure for the rest of the world. But getting the marrow, and dreams, means death for the unwilling donors. Driven to flight, a fifteen-year-old and his companions struggle for survival, attempt to reunite with loved ones and take refuge from the "recruiters" who seek them out to bring them to the marrow-stealing "factories.
Central America: Wanderlove by Kirsten Hubbard
It all begins with a stupid question:
Are you a Global Vagabond?
No, but 18-year-old Bria Sandoval wants to be. In a quest for independence, her neglected art, and no-strings-attached hookups, she signs up for a guided tour of Central America—the wrong one. Middle-aged tourists with fanny packs are hardly the key to self-rediscovery. When Bria meets Rowan, devoted backpacker and dive instructor, and his outspokenly humanitarian sister Starling, she seizes the chance to ditch her group and join them off the beaten path.
Bria's a good girl trying to go bad. Rowan's a bad boy trying to stay good. As they travel across a panorama of Mayan villages, remote Belizean islands, and hostels plagued with jungle beasties, they discover what they've got in common: both seek to leave behind the old versions of themselves. And the secret to escaping the past, Rowan's found, is to keep moving forward.
But Bria comes to realize she can't run forever, no matter what Rowan says. If she ever wants the courage to fall for someone worthwhile, she has to start looking back.
"I find it so easy to forget / that I'm just a girl who is expected / to live / without thoughts."
Opposing slavery in Cuba in the nineteenth century was dangerous. The most daring abolitionists were poets who veiled their work in metaphor. Of these, the boldest was Gertrudis Gómez de Avellaneda, nicknamed Tula. In passionate, accessible verses of her own, Engle evokes the voice of this book-loving feminist and abolitionist who bravely resisted an arranged marriage at the age of fourteen, and was ultimately courageous enough to fight against injustice. Historical notes, excerpts, and source notes round out this exceptional tribute.
Hold Tight, Don't Let Go follows the vivid story of two teenage cousins, raised as sisters, who survive the devastating 2010 earthquake in Haiti. After losing the woman who raised them in the tragedy, Magdalie and Nadine must fend for themselves in the aftermath of the quake. The girls are inseparable, making the best of their new circumstances in a refugee camp with an affectionate, lively camaraderie, until Nadine, whose father lives in Miami, sends for her but not Magdalie. As she leaves, Nadine makes a promise she cannot keep: to bring Magdalie to Miami, too. Resourceful Magdalie focuses her efforts on a reunion with Nadine until she realizes her life is in Haiti, and that she must embrace its possibilities for love, friendship, and a future.
Sixteen-year-old Sonia Ocampo was born on the night of the worst storm Tres Montes had ever seen. And when the winds mercifully stopped, an unshakable belief in the girl's protective powers began. All her life, Sonia has been asked to pray for sick mothers or missing sons, as worried parents and friends press silver milagros in her hands. Sonia knows she has no special powers, but how can she disappoint those who look to her for solace?
Still, her conscience is heavy, so when she gets a chance to travel to the city and work in the home of a wealthy woman, she seizes it. At first, Sonia feels freedom in being treated like all the other girls. But when news arrives that her beloved brother has disappeared while looking for work, she learns to her sorrow that she can never truly leave the past or her family behind.
With deeply realized characters, a keen sense of place, a hint of magical realism, and a flush of young romance, Meg Medina tells the tale of a strongwilled, warmhearted girl who dares to face life's harsh truths as she finds her real power.
Everyone knows the legends about the cursed girl–Isabel, the one the señoras whisper about. They say she has green skin and grass for hair, and she feeds on the poisonous plants that fill her family's Caribbean island garden. Some say she can grant wishes; some say her touch can kill.
Seventeen-year-old Lucas lives on the mainland most of the year but spends summers with his hotel-developer father in Puerto Rico. He's grown up hearing stories about the cursed girl, and he wants to believe in Isabel and her magic. When letters from Isabel begin mysteriously appearing in his room the same day his new girlfriend disappears, Lucas turns to Isabel for answers–and finds himself lured into her strange and enchanted world. But time is running out for the girl filled with poison, and the more entangled Lucas becomes with Isabel, the less certain he is of escaping with his own life.
United States: The Hate U Give by Angie Thomas
Sixteen-year-old Starr Carter moves between two worlds: the poor neighborhood where she lives and the fancy suburban prep school she attends. The uneasy balance between these worlds is shattered when Starr witnesses the fatal shooting of her childhood best friend Khalil at the hands of a police officer. Khalil was unarmed.
Soon afterward, his death is a national headline. Some are calling him a thug, maybe even a drug dealer and a gangbanger. Protesters are taking to the streets in Khalil's name. Some cops and the local drug lord try to intimidate Starr and her family. What everyone wants to know is: what really went down that night? And the only person alive who can answer that is Starr.
But what Starr does—or does not—say could upend her community. It could also endanger her life.