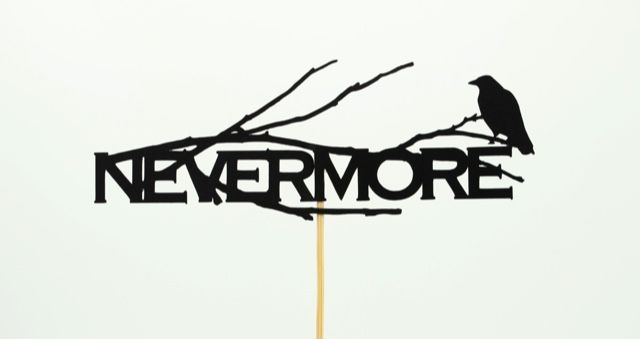 Lists
12 YA Recommendations Based On Your Favorite Poe Poem
This list of YA books like Edgar Allan Poe poems is sponsored by Flatiron Books, publishers of His Hideous Heart, a collection of 13 of Edgar Allan Poe's most unsettling tales reimagined.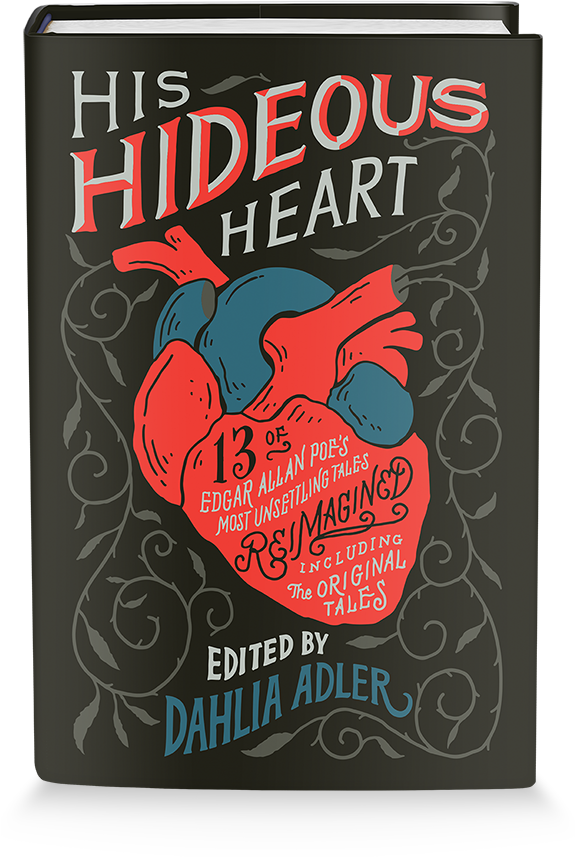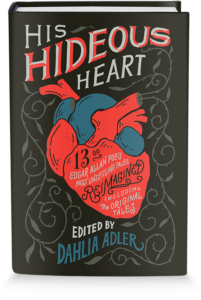 13 young adult authors… 13 heart-stopping tales… This collection will "delight longtime Poe fans just as much as readers who haven't read the classics" (Beth Revis).
---
Lyrical and atmospheric, Poe's work was made for chilly autumn evenings. He entwines beauty and horror so masterfully that it's hard to tell where one begins and the other ends. And I think that this is best evidenced in his poetry.
Check out these 12 YA recommendations paired with some of Edgar Allan Poe's best poems. Whether you're looking for romance, the macabre, or a little of both, these books will terrify and delight you all at once.
"The Bells": Wintersong by S. Jae-Jones
"Hear the tolling of the bells—
Iron bells!
What a world of solemn thought their monody compels!
In the silence of the night,
How we shiver with affright
At the melancholy menace of their tone!"
Liesl, the 18-year-old daughter of an innkeeper, longs to be musician but feels her chances are slipping away. In whispers, she has heard others talk about a Goblin King who will search for and choose his bride on the first day of winter. But she never expected him to kidnap her sister. Now, she must travel to the Underground to rescue her before it's too late. But the Underground is unlike any realm she's ever been to. It's strange, beautiful, and dangerous. If she truly wants to bring her sister back, she will have to face an impossible choice.
"Annabel Lee:" History Is All You Left Me by Adam Silvera
"For the moon never beams, without bringing me dreams
Of the beautiful Annabel Lee;
And the stars never rise, but I feel the bright eyes
Of the beautiful Annabel Lee;
And so, all the night-tide, I lie down by the side
Of my darling—my darling—my life and my bride,
In her sepulchre there by the sea—
In her tomb by the sounding sea."
Griffin never expected his best friend and first love (as well as first ex-boyfriend) Theo to leave so soon. But after a drowning accident, he's forced to say goodbye to the person he thought would be his soulmate. His friends and family don't fully understand his grief, nor his OCD that significantly worsens after Theo's death. The only person who does seems to be Jackson, Theo's boyfriend at the time of his death. Together, the two must confront everything that Theo meant to them and what their lives look like without him.
"The Raven": Kissed By An Angel by Elizabeth Chandler
"And the Raven, never flitting, still is sitting, still is sitting
On the pallid bust of Pallas just above my chamber door;
And his eyes have all the seeming of a demon's that is dreaming,
And the lamp-light o'er him streaming throws his shadow on the floor;
And my soul from out that shadow that lies floating on the floor
Shall be lifted—nevermore!"
When Ivy's boyfriend Tristan dies in a car accident, it feels like her whole world is falling apart. She can't believe that the vibrant and kind Tristan is just gone. But though she doesn't know it, Tristan hasn't quite left yet. Before he can cross to the other side, he must protect Ivy from a mysterious person who wants her dead. Because the car crash wasn't an accident, and perhaps its intended victim wasn't Tristan after all. But even if he can save her, will he be able to stomach losing her all over again once he passes on?
"A Dream within a Dream": Pan's Labyrinth: The Labyrinth of the Faun by Guillermo del Toro and Cornelia Funke
"Yet if hope has flown away
In a night, or in a day,
In a vision, or in none,
Is it therefore the less gone?
All that we see or seem
Is but a dream within a dream."
Spain, 1944. Eleven-year-old Ofelia and her mother Carmen move to a house in the forest at the insistence of her cruel stepfather, Captain Vidal. A group of rebels have hidden in the forest for shelter, and Vidal's troop is determined to capture them. But amidst the brutality surrounding her, Ofelia is lured by a mysterious faun into a mirror fantasy world: Pan's Labyrinth. This novelization of the film by Guillermo del Toro is brought to life by Cornelia Funke's lush, atmospheric voice.
"The City in the Sea": Monstrous Beauty by Elizabeth Fama
"Resignedly beneath the sky
The melancholy waters lie.
So blend the turrets and shadows there
That all seem pendulous in air,
While from a proud tower in the town
Death looks gigantically down."
Mermaids are not supposed to fall in love with those who live on the land. But when Syrenka befriends the young naturalist Ezra, she can't help herself. She abandons her watery home for a life with Ezra, unaware that this choice would have deadly consequences for her and her descendants. Over a century later, 17-year-old Hester is determined to discover why all of the women in her family die young. But as she unravels her ancestors' pasts, she discovers that the cause is much darker than she thought.
"Spirits of the Dead": Dread Nation by Justina Ireland
"The spirits of the dead who stood
In life before thee are again
In death around thee—and their will
Shall overshadow thee: be still."
When the dead began to rise during the battles of Gettysburg and Charlottesville, the whole landscape of the United States changed forever. Jane McKeene grew up in a world where Black and Native American children attend combat schools to fight the undead. But this isn't what Jane wants to do with her life. Once she's finished training at Miss Preston's School of Combat in Baltimore, she plans to go back home in Kentucky. When families around Baltimore County begin to go missing, however, Jane is soon caught in the middle of a deadly conspiracy.
"Alone": Grimoire Noir by Vera Greentea and Yana Bogatch
"From childhood's hour I have not been
As others were—I have not seen
As others saw—I could not bring
My passions from a common spring—
From the same source I have not taken
My sorrow—I could not awaken
My heart to joy at the same tone—
And all I lov'd—I lov'd alone—"
Bucky Olsen is 15 years old and feels completely, entirely alone. His best friend abandoned him to gain points with the popular crowd, his dad is always busy as the town sheriff, and his sister—a witch—has better things to do than hang out with him. But when someone kidnaps his sister, Bucky must investigate the town and everyone in it—even the people who annoy him—to bring her home. But there's more to his sleepy hometown than he thinks, and he unravels an undercover plot much more dangerous than he could have guessed.
"The Conqueror Worm": The Past and Other Things That Should Stay Buried by Shaun David Hutchinson
"While the angels, all pallid and wan,
Uprising, unveiling, affirm
That the play is the tragedy, 'Man,'
And its hero, the Conqueror Worm."
As the son of two morticians, Dino has never felt squeamish around dead bodies. But that's before his childhood best friend July dies suddenly and her body is sent to his parents' funeral home. But that's not even the worst of Dino's problems. Things get so much more complicated when July's body comes back to life, caught between mortality and the afterlife. July enlists Dino's help to figure out why she came back and how to cross back over to the afterlife. But before that, they must confront why they grew apart and find closure for their lost friendship.
"Romance": RoseBlood by A.G. Howard
"And when an hour with calmer wings
Its down upon my spirit flings—
That little time with lyre and rhyme
To while away—forbidden things!
My heart would feel to be a crime
Unless it trembled with the strings."
Seventeen-year-old Rune Germain is a prodigious opera singer, but at the cost of her health. When her mother sends her to a French arts conservatory, they hope she'll be able to recover from her ailment and nurture her talents. But when she befriends the masked violinist Thorn, her musical abilities flourish while her health and sanity plummet. In this haunting retelling of The Phantom of the Opera, Rune must make a choice. Either she follows the maddening music to their destruction, or she defies the phantom who haunts the conservatory.
"To Helen": Love in the Time of Global Warming by Francesca Lia Block
"On desperate seas long wont to roam,
Thy hyacinth hair, thy classic face,
Thy Naiad airs have brought me home
To the glory that was Greece,
And the grandeur that was Rome."
After an Earth Shaker decimates the city of Los Angeles, Pen is left with nothing but a worn copy of The Odyssey. As she searches for her family, she uses the book as a guide and source of inspiration. But her journey is perilous and full of cloned abominations that feed on human flesh, strange visions of the future, and survivors who Pen may or may not be able to trust. But no matter what monsters she faces, Pen never gives up hope that she'll be reunited with her family and find her way home.
"Tamerlane": Serpent & Dove by Shelby Mahurin
"I have no words–alas!–to tell
The loveliness of loving well!"
When is love worth deception, sacrifice, or even death? Louise le Blanc belonged to a coven until a war broke out between witches and the Church. Forced to forsake her magic and live off the streets, Louise steals and hides from her enemies to avoid certain death. But then, she meets the Chasseur Reid Diggory, who has sworn himself to the Church as a witch hunter. Although she tries to stay away from him, she can't help but feel drawn to Reid Diggory—and he feels the same. But if they follow their hearts, they risk a punishment even worse than being burned at the stake.
"Sonnet—To Science": The Dark Descent of Elizabeth Frankenstein by Kiersten White
"Science! true daughter of Old Time thou art!
Who alterest all things with thy peering eyes.
Why preyest thou thus upon the poet's heart,
Vulture, whose wings are dull realities?"
When the Frankensteins take young Elizabeth Lavena into their home, she trades her childhood of abuse and neglect for one of comfort. Immediately, their solemn and intelligent boy Victor captivates her. As they grow older and become best friends, Elizabeth would do anything to please him. Unfortunately, however, Victor's heart is more twisted than she thinks and his wishes depraved. When Victor entangles Elizabeth in his dark experiments, she must be sharper than him if she wants to survive.