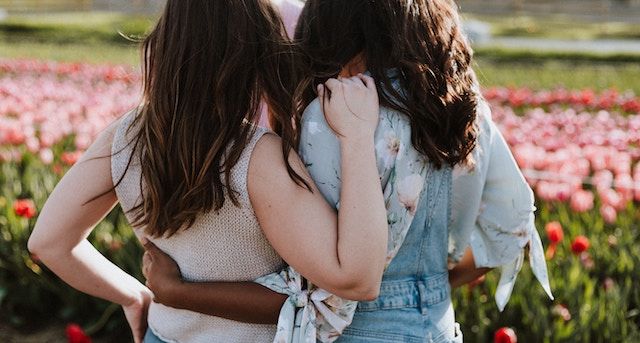 Lists
11 Young Adult Books About Interracial Couples
This content contains affiliate links. When you buy through these links, we may earn an affiliate commission.
Since miscegenation in the United States, interracial marriages have been on the rise. As of 2015, Pew Research Center reported that 17% of newlywed couples were interracial couples. As interracial couples become mixed race families, these statistics are only more likely to grow, so does the need for representation, which has always been important. Book Riot already has a handful of lists of young adult books about interracial couples, but so many more such books have been published recently that it's worth revisiting the topic. Below are some of my favorites. But don't take my word for it—give them a read.
11 Young Adult Books About Interracial Couples
Break the Fall
by Jennifer Iacopelli (February 2020)
After recovering from a serious back injury, Audrey is ready to get back to gymnastics and compete for a spot in the Olympics. But when her coach is arrested for sexual misconduct, her Olympic dream and the team itself are at stake. Accusations of doping and more fly, leaving the whole team scrambling to get to the Olympics—but even getting there is only half the battle. And then there's Leo, the new coach's son. With the conflict of interest, Audrey knows she can't have a relationship with him, but when he's her only source of solace, it's hard to stay away.
Desperate to save her family's floundering Chinese restaurant, Jocelyn hatches a plan—bring in an intern to ramp up their social media game and dive into the community head first. But it's easier said than done. Will might be great at social media, but he struggles with anxiety and he's running out of options to treat it. When Jocelyn's dad notices the pair growing closer, he puts them to a contract that requires a business-only relationship and a number of successes with the restaurant and Jocelyn's brother before he'll allow them to date. It sounds simple enough, but with a little help from Will, Jocelyn is about to discover something about herself that could change her whole world.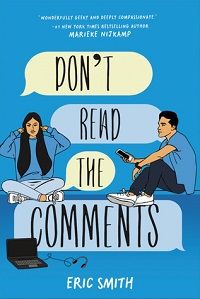 Video game streamer Divya plays hard to work hard and keeps her identity off the internet to protect herself and her mother. But with funds flowing in from her lucrative stream, she knows that just giving up isn't an option. Then there's Aaron. When the two meet in-game, they team up to take on another team set on bringing Divya down. But when the attacks start happening IRL, Divya has to reevaluate whether the benefits of the game outweigh the risk to her and her mother's safety. With all of this going on, Divya hardly has time to add a relationship to the mix—but how can she resist when she and Aaron are so compatible? *Note: Eric Smith is a Book Riot contributing editor, too!
Saira is a girl genius—the youngest degreed doctor in the country, she's got a personal vendetta against pediatric cancer. So when she meets one of her cancer patients, Link, her primary focus is proving herself at the hospital where her mother works and giving the best possible care to her patients. The problem is, Link doesn't realize she's a doctor. While Saira tries to balance her two roles, she comes up against challenges she never could have imagined. And while everyone may underestimate her because of her age, she might be underestimating her own heart when it comes to Link.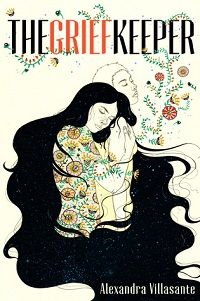 Desperate for a way to a benefactor in America, Marisol takes her little sister across the border from Mexico. With red tape and more to get through without money, she's helpless when she's detained. But then hope in the form of an experiment around grief appears, and Marisol agrees to absorb the grief of another through technology. As miserable as it makes her, Marisol knows she will do whatever it takes to stay in the United States to avoid the violence that awaits in Mexico. Of course, the girl whose grief Marisol is taking has to agree first—and the first step to that is to get close and convince her. But what happens if they fall in love?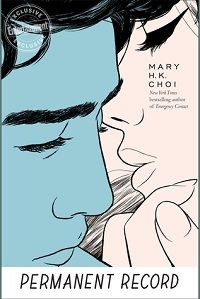 Pablo's life is going nowhere while Leanna's is on a roll. When he meets the pop superstar in his bodega during a graveyard shift, everything gets turned upside down. Suddenly, Pablo is traveling all over the world and wondering where all of this with Leanna is heading—and what will happen if it ends. Aimless, Pablo follows Leanna despite his misgivings about her commitment, but he's sure this can't go on forever. This was one of my favorite young adult books about interracial couples in 2019.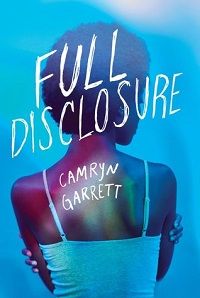 Simone is determined to keep her HIV-positive status a secret at her new school, especially after what happened last time. But as she gets to know Miles. She knows she'll have to tell him at some point and their relationship is progressing, but will telling one person mean telling the whole school? And how could she change the world and the stigma around HIV if she opted to be open about her status in her community?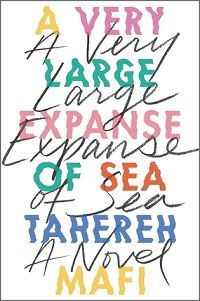 In the time after 9/11, Shirin is sure it's never been more difficult to live as a Muslim in the United States. With regular microaggressions and full on attacks, she's determined to put a wall up to protect herself from the rampant Islamophobia—if she assumes the worst of everyone, they'll never have a chance to hurt her. Enter Ocean. Seemingly genuinely interested in Shirin, Ocean and his kindness make it harder for her to maintain those barriers—but what are the consequences if she lets him in all the way?
Take Much Ado about Nothing and drop it in a modern summer camp and you've got Nothing Happened. Teen relationship drama dances galore in this fun novel, where the adopted Bee comes up against the obnoxious Ben—although maybe he's grown up a little since she last saw him. Then there's Bee's sister, Hana, who's fallen for Claudia, but John's getting in the way of that. This celebration of Shakespeare will have you alongside the characters at camp, wanting s'more.
Nate's family has got it rough and, when he's offered several thousand dollars in exchange for tanking his grades, he knows he has to find an alternative. Fortunately, his new coworker at his zombie escape room, Kate, has an idea—the upcoming zombie survival challenge. Kate doesn't exactly need the money, since her dad is a loaded tech genius, but she does need some secret funds to get away from her dad, whose priorities are seriously messed up. As they pair up for the competition, other obstacles stand in their way to the prize—a neat stack of cash that could change both their lives.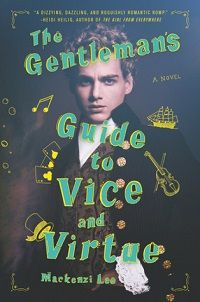 With one last hurrah around Europe, Monty will do anything to escape the rigidity set by his father. Accompanied by his longtime crush, Percy, and his sister, Felicity, Monty tries to ditch his chaperone only to fall into a dangerous plot that will prove to be the adventure of a lifetime—but will it ultimately be enough to satisfy him for the rest of his life?
---
Want something beyond young adult books about interracial couples? Find more awesome YA books in our archives.