Sponsored
3 on a YA Theme: Celebrating Asian Pacific American Heritage Month
This content contains affiliate links. When you buy through these links, we may earn an affiliate commission.
This list of YA books for Asian Pacific American Heritage Month is sponsored by The Lost Coast by Amy Rose Capetta.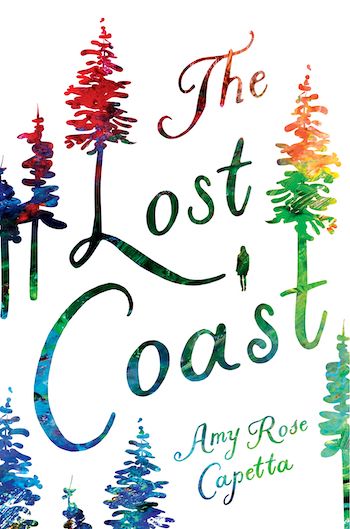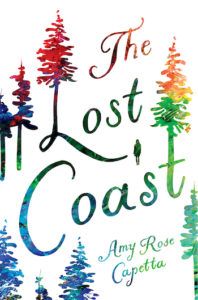 Something is very wrong amid the trees and fog of the Lost Coast, and whatever it is, it can kill. Lush, eerie, and imaginative, Amy Rose Capetta's tale overflows with the perils and power of discovery — and what it means to find your home, yourself, and your way forward. This spellbinding tale of six queer witches forging their own paths, is shrouded in the mist, magic, and secrets of the ancient California redwoods.
---
May is Asian/Pacific American Heritage Month! It's a great time to acknowledge and celebrate all of the contributions that Asian/Pacific American artists bring to the Unites States, and celebrate their rich culture and traditions. Here are three new YA books by and about Asian/Pacific Americans that deserve to be celebrated all year long!
Descendant of the Crane by Joan He
When her father is murdered, Princess Hesina is trust into a role of responsibility, and becomes determined to discover his killer. Desperate for answers, she turns to forbidden magic and a young criminal named Akira to investigate the murder. But the price of justice is steep, especially when the entire kingdom is at stake. This Chinese-inspired fantasy is He's debut novel.
There's Something About Sweetie by Sandhya Menon
Menon's third YA romcom is centered around Sweetie, a fat athlete and track star, and Ashish (whom you may remember from When Dimple Met Rishi!), who is heartbroken after a breakup. When their parents set them up, Sweetie wants to prove that she's more than her weight, and Ashish wants to show his parents that they don't know everything about him. As they begin to fall for each other, they'll have to find a way to define themselves without losing each other.
Somewhere Only We Know by Maurene Goo
Lucky is a K-pop star on the cusp of a giant new career move that could launch her into international fame. Jack is a tabloid reporter trying to get the perfect scoop and keep his job a secret from his parents. When these two teens collide late one night in a fancy hotel, in search of the perfect hamburger, nothing will ever be the same.
Want more "3 On A YA Theme" posts? Gotcha covered.