This content contains affiliate links. When you buy through these links, we may earn an affiliate commission.
So now that you've finished Stranger Things and you've blown through the reads we suggested, how about another round-up of books that are perfect for those who can't get enough of the show?
This time, though, I'm highlighting only young adult books and a couple of solid crossover reads which capture the weird, the strange, and the confusing essence of the show…and of growing up. Each speaks to a very different component of Stranger Things; some of these books are recommended for their atmosphere, some for their settings, and some for the themes and explorations of adolescence and darkness.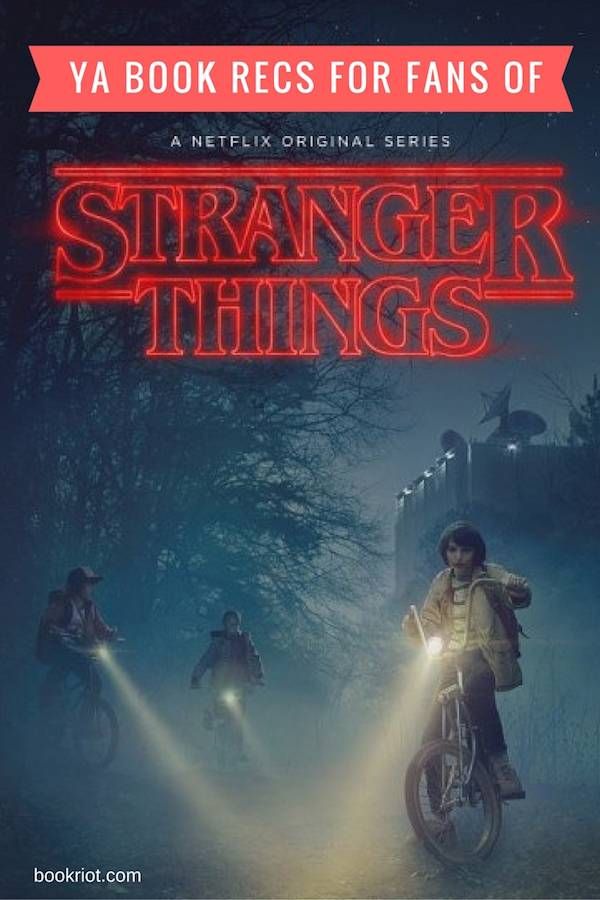 Before diving into the books suggested for fans of Stranger Things, if you haven't already, you might want to also check out the recommendations for books that fans of Twin Peaks might like. While the shows aren't the same, they're easy to talk about in conjunction with one another and share many of the same key hallmarks that would make them worthy watch/read alikes.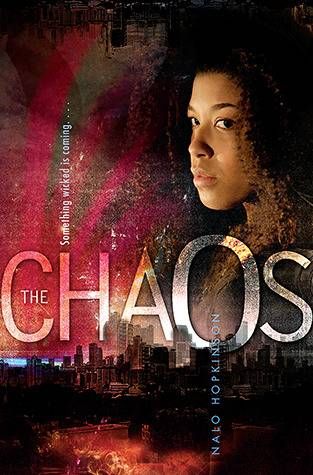 The Chaos by Nalo Hopkinson
Sixteen-year-old Scotch struggles to fit in—at home she's the perfect daughter, at school she's provocatively sassy, and thanks to her mixed heritage, she doesn't feel she belongs with the Caribbeans, whites, or blacks. And even more troubling, lately her skin is becoming covered in a sticky black substance that can't be removed. While trying to cope with this creepiness, she goes out with her brother—and he disappears. A mysterious bubble of light just swallows him up, and Scotch has no idea how to find him. Soon, the Chaos that has claimed her brother affects the city at large, until it seems like everyone is turning into crazy creatures. Scotch needs to get to the bottom of this supernatural situation ASAP before the Chaos consumes everything she's ever known—and she knows that the black shadowy entity that's begun trailing her every move is probably not going to help.
Imaginary Girls by Nova Ren Suma
Chloe's older sister, Ruby, is the girl everyone looks to and longs for, who can't be captured or caged. When a night with Ruby's friends goes horribly wrong and Chloe discovers the dead body of her classmate London Hayes left floating in the reservoir, Chloe is sent away from town and away from Ruby.
But Ruby will do anything to get her sister back, and when Chloe returns to town two years later, deadly surprises await. As Chloe flirts with the truth that Ruby has hidden deeply away, the fragile line between life and death is redrawn by the complex bonds of sisterhood.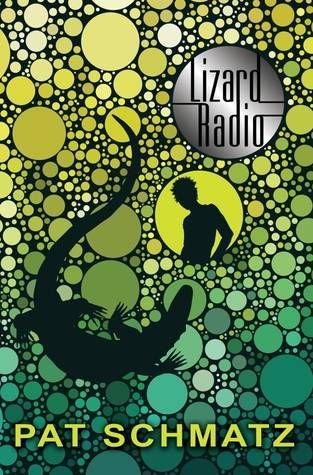 Lizard Radio by Pat Schmatz
Fifteen-year-old Kivali has never fit in. As a girl in boys' clothes, she is accepted by neither tribe, bullied by both. What are you? they ask. Abandoned as a baby wrapped in a T-shirt with an image of a lizard on the front, Kivali found a home with nonconformist artist Sheila. Is it true what Sheila says, that Kivali was left by a mysterious race of saurians and that she'll one day save the world? Kivali doesn't think so. But if it is true, why has Sheila sent her off to CropCamp, with its schedules and regs and what feels like indoctrination into a gov-controlled society Kivali isn't sure has good intentions?
But life at CropCamp isn't all bad. Kivali loves being outdoors and working in the fields. And for the first time, she has real friends: sweet, innocent Rasta; loyal Emmett; fierce, quiet Nona. And then there's Sully. The feelings that explode inside Kivali whenever Sully is near—whenever they touch—are unlike anything she's experienced, exhilarating and terrifying. But does Sully feel the same way?
Between mysterious disappearances, tough questions from camp director Ms. Mischetti, and weekly doses of kickshaw—the strange, druglike morsel that Kivali fears but has come to crave—things get more and more complicated. But Kivali has an escape: her unique ability to channel and explore the power of her animal self. She has Lizard Radio.
Will it be enough to save her?
The Monster Variations by Daniel Kraus
Someone is killing boys in a small town. The murder weapon is a truck, and the only protection is a curfew enacted to keep kids off the streets. But it's summer—and that alone is worth the risk of staying out late for James, Willie, and Reggie.
Willie, who lost his arm in the first hit-and-run attack, finds it hard to keep up with his two best friends as they leave childhood behind. All of them are changing, hounded by their parents, hunted by the killer, and haunted by the "monster," a dead thing that guards the dangerous gateway between youth and manhood. But that's not all: shadowing the boys everywhere is Mel Herman, the mysterious and brilliant bully whose dark secrets may hold the key to their survival. As the summer burns away, these forces collide, and it will take compassion, brains, and guts for the boys to overcome their demons—and not become monsters themselves.
Paper Girls, Volume 1 by Brian K. Vaughan
In the early hours after Halloween of 1988, four 2-yearold newspaper delivery girls uncover the most important story of all time. Suburban drama and otherworldly mysteries collide in this smash hit series about nostalgia, first jobs, and the last days of childhood.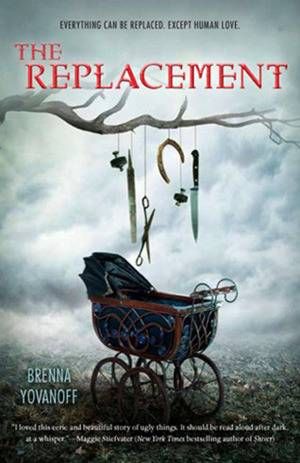 The Replacement by Brenna Yovanoff
Mackie Doyle is not one of us. Though he lives in the small town of Gentry, he comes from a world of tunnels and black murky water, a world of living dead girls ruled by a little tattooed princess. He is a Replacement, left in the crib of a human baby sixteen years ago. Now, because of fatal allergies to iron, blood, and consecrated ground, Mackie is fighting to survive in the human world.
Mackie would give anything to live among us, to practice on his bass or spend time with his crush, Tate. But when Tate's baby sister goes missing, Mackie is drawn irrevocably into the underworld of Gentry, known as Mayhem. He must face the dark creatures of the Slag Heaps and find his rightful place, in our world, or theirs.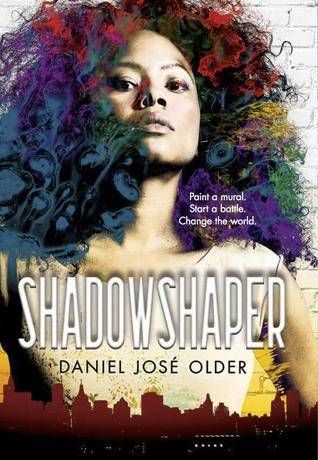 Shadowshaper by Daniel José Older
Sierra Santiago was looking forward to a fun summer of making art, hanging out with her friends, and skating around Brooklyn. But then a weird zombie guy crashes the first party of the season. Sierra's near-comatose abuelo begins to say "No importa" over and over. And when the graffiti murals in Bed-Stuy start to weep…. Well, something stranger than the usual New York mayhem is going on.
Sierra soon discovers a supernatural order called the Shadowshapers, who connect with spirits via paintings, music, and stories. Her grandfather once shared the order's secrets with an anthropologist, Dr. Jonathan Wick, who turned the Caribbean magic to his own foul ends. Now Wick wants to become the ultimate Shadowshaper by killing all the others, one by one. With the help of her friends and the hot graffiti artist Robbie, Sierra must dodge Wick's supernatural creations, harness her own Shadowshaping abilities, and save her family's past, present, and future.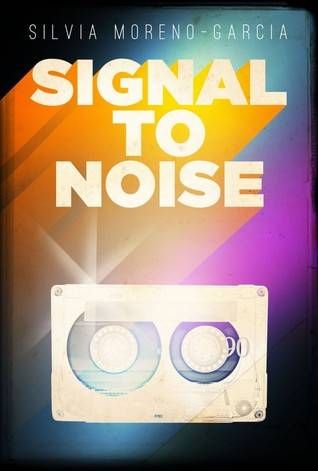 Signal to Noise by Silvia Moreno-Garcia
Mexico City, 1988: Long before iTunes or MP3s, you said "I love you" with a mixtape. Meche, awkward and fifteen, has two equally unhip friends — Sebastian and Daniela — and a whole lot of vinyl records to keep her company. When she discovers how to cast spells using music, the future looks brighter for the trio. With help from this newfound magic, the three friends will piece together their broken families, change their status as non-entities, and maybe even find love…
Mexico City, 2009: Two decades after abandoning the metropolis, Meche returns for her estranged father's funeral. It's hard enough to cope with her family, but then she runs into Sebastian, and it revives memories from her childhood she thought she buried a long time ago. What really happened back then? What precipitated the bitter falling out with her father? And, is there any magic left?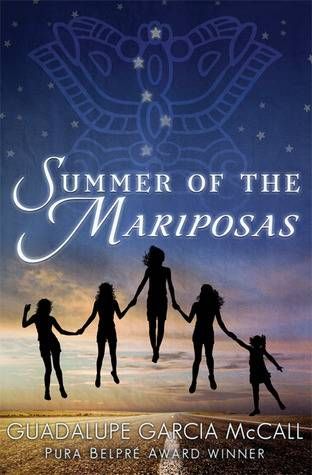 Summer of the Mariposas by Guadalupe Garcia McCall
When Odilia and her four sisters find a dead body in the swimming hole, they embark on a hero's journey to return the dead man to his family in Mexico. But returning home to Texas turns into an odyssey that would rival Homer's original tale.
With the supernatural aid of ghostly La Llorona via a magical earring, Odilia and her little sisters travel a road of tribulation to their long-lost grandmother's house. Along the way, they must outsmart a witch and her Evil Trinity: a wily warlock, a coven of vicious half-human barn owls, and a bloodthirsty livestock-hunting chupacabras. Can these fantastic trials prepare Odilia and her sisters for what happens when they face their final test, returning home to the real world, where goddesses and ghosts can no longer help them?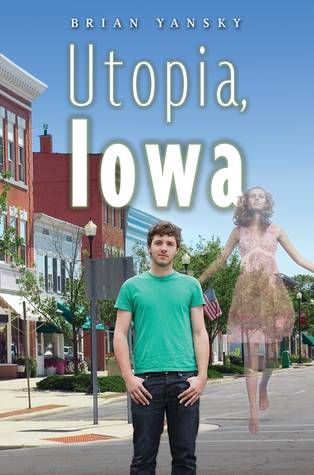 Utopia, Iowa by Brian Yansky
An Urban fantasy (small town urban) with paranormal elements (ghosts, witches, fortune-cookies that come true, an astral traveling movie-theater owner, a goddess, a banshee). Kind of funny. Utopia, Iowa is a place where the people are strange and there are stranger things than people. Our hero, Jack, is a high school boy who wants to be a screenwriter and has a serious crush on his best friend, Ash. He also happens to see ghosts. When two girls are murdered in Utopia, those ghosts insist he help them find their murderers. This gets him into all kinds of trouble with the police. But there's something darker and much more powerful than local law enforcement interested in Jack. Will Jack's dream of becoming a screenwriter come true or will he be caught up in a nightmare he can't get away from?
The Waking Dark by Robin Wasserman
THEY CALLED IT THE KILLING DAY. Twelve people dead, in the space of a few hours. Five murderers: neighbors, relatives, friends. All of them so normal. All of them seemingly harmless. All of them now dead by their own hand . . . except one. And that one has no answers to offer the shattered town. She doesn't even know why she killed—or whether she'll do it again.
Something is waking in the sleepy town of Oleander, Kansas—something dark and hungry that lives in the flat earth and the open sky, in the vengeful hearts of upstanding citizens. As the town begins its descent into blood and madness, five survivors of the killing day are the only ones who can stop Oleander from destroying itself. Jule, the outsider at war with the world. West, the golden boy at war with himself. Daniel, desperate for a different life. Cass, who's not sure she deserves a life at all. Ellie, who believes in sacrifice, who believes in fate, who believes in evil. Ellie, who always goes too far.
They have nothing in common. They have nothing left to lose. And they have no way out. Which means that they have no choice but to stand and fight, to face the darkness in their town—and in themselves.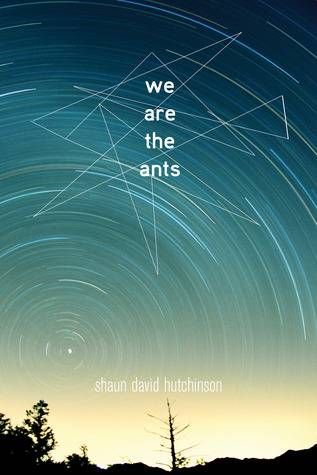 We Are The Ants by Shaun David Hutchinson
There are a few things Henry Denton knows, and a few things he doesn't.
Henry knows that his mom is struggling to keep the family together, and coping by chain-smoking cigarettes. He knows that his older brother is a college dropout with a pregnant girlfriend. He knows that he is slowly losing his grandmother to Alzheimer's. And he knows that his boyfriend committed suicide last year.
What Henry doesn't know is why the aliens chose to abduct him when he was thirteen, and he doesn't know why they continue to steal him from his bed and take him aboard their ship. He doesn't know why the world is going to end or why the aliens have offered him the opportunity to avert the impending disaster by pressing a big red button.
But they have. And they've only given him 144 days to make up his mind.
The question is whether Henry thinks the world is worth saving. That is, until he meets Diego Vega, an artist with a secret past who forces Henry to question his beliefs, his place in the universe, and whether any of it really matters. But before Henry can save the world, he's got to figure out how to save himself, and the aliens haven't given him a button for that.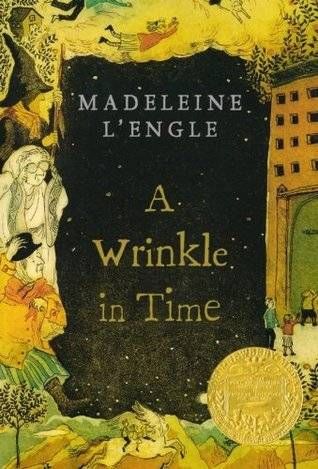 A Wrinkle in Time by Madeleine L'Engle
It was a dark and stormy night; Meg Murry, her small brother Charles Wallace, and her mother had come down to the kitchen for a midnight snack when they were upset by the arrival of a most disturbing stranger.
"Wild nights are my glory," the unearthly stranger told them. "I just got caught in a downdraft and blown off course. Let me be on my way. Speaking of way, by the way, there is such a thing as a tesseract".
Meg's father had been experimenting with this fifth dimension of time travel when he mysteriously disappeared. Now the time has come for Meg, her friend Calvin, and Charles Wallace to rescue him. But can they outwit the forces of evil they will encounter on their heart-stopping journey through space?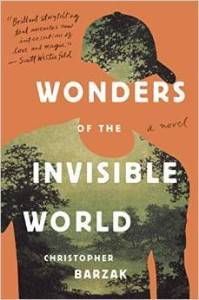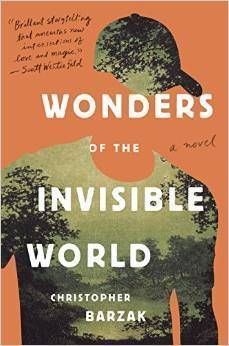 Wonders of the Invisible World by Christopher Barzak
Aidan Lockwood feels like he's been sleepwalking through life, each day as hazy and unremarkable as the one before it. But when his former best friend, Jarrod, suddenly moves back to town, the veil that has clouded Aidan's mind begins to lift. Yet what Aidan discovers is that his world is haunted by stories of the past; stories that he has somehow been prevented from remembering.
But visions from the past come to him unbidden, starting with an old apple tree—a gnarled, dead thing—that haunts Aidan's sleep, and seems to beckon to him from across his family's orchard. And then there are the dreams that show him people and places he's only heard of in family stories: a great-grandfather on the field of battle; his own father, stumbling upon an unspeakable tragedy; and a mysterious young boy whose whispered words may be at the heart of the curse that now holds Aidan's family in its grip.
But there's another presence lurking within this invisible world—someone who has been waiting to collect on a debt set into motion generations ago. As the lines between the past and the present, stories and truths, friends and lovers begin to blur, Aidan will be forced to spin a story of his own to protect those he loves, and keep the invisible world at bay.