Sponsored
3 On A YA Theme: YA Books With Coffee Covers
This content contains affiliate links. When you buy through these links, we may earn an affiliate commission.
"3 On A YA Theme" is sponsored by Haven by Mary Lindsay.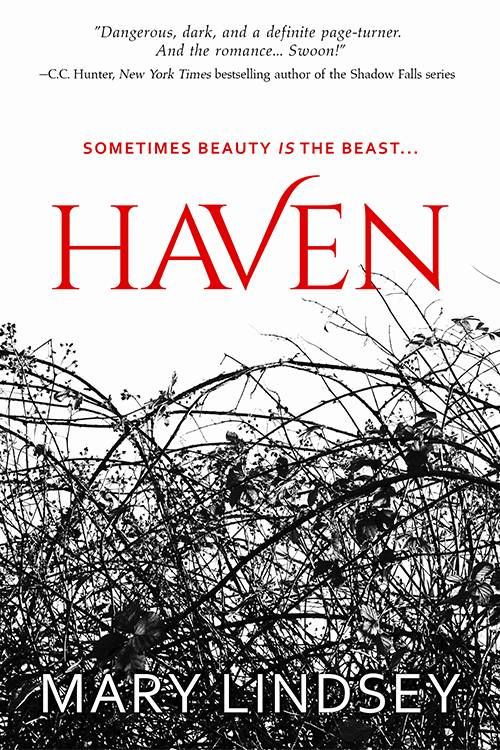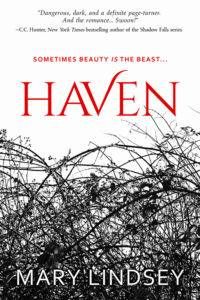 Rain Ryland has never belonged anywhere. He's used to people judging him for his rough background, his intimidating size, and now, his orphan status. He's always been on the outside, looking in, and he's fine with that. Until he moves to New Wurzburg and meets Friederike Burkhart.
Freddie isn't like normal teen girls, though. And someone wants her dead for it. Freddie warns he'd better stay far away if he wants to stay alive, but Rain's never been good at running from trouble. For the first time, Rain has something worth fighting for, worth living for. Worth dying for.
---
I did not appreciate a good coffee drink until well into my college life, when it was less about appreciating how delicious it was and more about needing to keep myself awake for a few more hours of work.
In honor of National Espresso Day, which is this week, here's a round-up of YA books featuring coffee somewhere on the cover. If you know of others, I'd love to see 'em in the comments.
I don't know about you, but I really can smell these delicious drinks from here.
Charlotte and Oliver have been friends forever. She knows that he, Abe, and Trip consider her to be one of the guys, and she likes it that way. She likes being the friend who keeps them all together. Likes offering a girl's perspective on their love lives. Likes being the behind-the-scenes wordsmith who writes all the lyrics for the boys' band. Char has a house full of stepsisters and a past full of backstabbing (female) ex-best friends, so for her, being friends with boys is refreshingly drama-free…until it isn't any more.
When a new boy enters the scene and makes Char feel like, well, a total girl…and two of her other friends have a falling out that may or may not be related to one of them deciding he possibly wants to be more than friends with Char…being friends with all these boys suddenly becomes a lot more complicated.
What's your drink of choice? Is it a small pumpkin spice latte? Then you're lots of fun and a bit sassy. Or a medium Americano? You prefer simplicity in life. Or perhaps it's a small decaf soy sugar-free hazelnut caffe latte? Some might call you a yuppie. Seventeen-year-old barista Jane Turner has this theory that you can tell a lot about a person by their regular coffee drink. She scribbles it all down in a notebook and calls it Espressology. So it's not a totally crazy idea when Jane starts hooking up some of her friends based on their coffee orders. Like her best friend, Em, a medium hot chocolate, and Cam, a toffee nut latte. But when her boss, Derek, gets wind of Jane's Espressology, he makes it an in-store holiday promotion, promising customers their perfect matches for the price of their favorite coffee. Things are going better than Derek could ever have hoped, so why is Jane so freaked out? Does it have anything to do with Em dating Cam? She's the one who set them up! She should be happy for them, right?
With overtones of Jane Austen's Emma and brimming with humor and heart, this sweet, frothy debut will be savored by readers.
Ashley's world is perfect—until her mother disappears, accused of embezzling a million dollars. Left completely on her own, Ashley ends up living in a camper behind a gas station. Her friends have abandoned her, bills are piling up, and she can't understand why her mother doesn't come home.
Ashley survives by taking a job in a quirky San Francisco coffee shop, where she finds the friends, the confidence, and the courage to start putting her life back together. But there is still one piece of her former life that just doesn't fit into her new one. What really happened to Ashley's mother?
Dimple Shah has it all figured out. With graduation behind her, she's more than ready for a break from her family, from Mamma's inexplicable obsession with her finding the "Ideal Indian Husband." Ugh. Dimple knows they must respect her principles on some level, though. If they truly believed she needed a husband right now, they wouldn't have paid for her to attend a summer program for aspiring web developers…right?
Rishi Patel is a hopeless romantic. So when his parents tell him that his future wife will be attending the same summer program as him—wherein he'll have to woo her—he's totally on board. Because as silly as it sounds to most people in his life, Rishi wants to be arranged, believes in the power of tradition, stability, and being a part of something much bigger than himself.
The Shahs and Patels didn't mean to start turning the wheels on this "suggested arrangement" so early in their children's lives, but when they noticed them both gravitate toward the same summer program, they figured, Why not?
Dimple and Rishi may think they have each other figured out. But when opposites clash, love works hard to prove itself in the most unexpected ways.
Want more "3 On A YA Theme" posts? Gotcha covered.