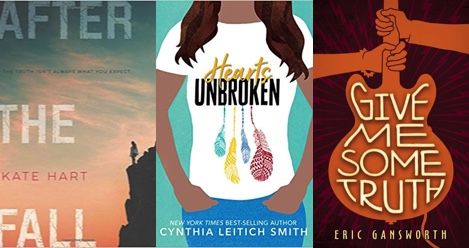 Sponsored
3 on a YA Theme: Must-Read YA Books by Native Authors
This content contains affiliate links. When you buy through these links, we may earn an affiliate commission.
This list of YA books by Native authors is sponsored by Muse of Nightmares by Laini Taylor.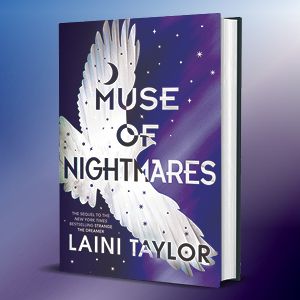 In the wake of tragedy, neither Lazlo nor Sarai are who they were before. One a god, the other a ghost, they struggle to grasp the new boundaries of their selves as dark-minded Minya holds them hostage, intent on vengeance against Weep. Lazlo faces an unthinkable choice–save the woman he loves, or everyone else?–while Sarai feels more helpless than ever. But is she? Sometimes, only the direst need can teach us our own depths, and Sarai, the muse of nightmares, has not yet discovered what she's capable of.
---
Earlier this week some parts of the U.S. celebrated Columbus Day, which has been a federal holiday since 1934. But Christopher Columbus wasn't even the first European to "discover" the Americas, and he perpetuated a great deal of harm to the Native and Indigenous people who were already here. Instead of celebrating Columbus, many cities have renamed Columbus Day Indigenous People's Day. With this in mind, we're highlighting three must-read YA books by Native authors you should definitely move up your TBR!
When Louise Wolfe's first real boyfriend mocks and disrespects Native people in front of her, she breaks things off and dumps him over email. It's her senior year, anyway, and she'd rather spend her time with her family and friends and working on the school newspaper. The editors pair her up with Joey Kairouz, the ambitious new photojournalist, and in no time the paper's staff find themselves with a major story to cover: the school musical director's inclusive approach to casting The Wizard of Oz has been provoking backlash in their mostly white, middle-class Kansas town. From the newly formed Parents Against Revisionist Theater to anonymous threats, long-held prejudices are being laid bare and hostilities are spreading against teachers, parents, and students—especially the cast members at the center of the controversy, including Lou's little brother, who's playing the Tin Man. As tensions mount at school, so does a romance between Lou and Joey—but as she's learned, "dating while Native" can be difficult. In trying to protect her own heart, will Lou break Joey's?
Cynthia is an enrolled tribal member of the Muscogee (Creek) Nation.
Seventeen-year-old Raychel is sleeping with two boys: her overachieving best friend Matt…and his slacker brother, Andrew.
Raychel sneaks into Matt's bed after nightmares, but nothing ever happens. He doesn't even seem to realize she's a girl, except when he decides she needs rescuing. But Raychel doesn't want to be his girl anyway. She just needs his support as she deals with the classmate who assaulted her, the constant threat of her family's eviction, and the dream of college slipping quickly out of reach. Matt tries to help, but he doesn't really get it…and he'd never understand why she's fallen into a secret relationship with his brother.
The friendships are a precarious balance, and when tragedy strikes, everything falls apart. Raychel has to decide which pieces she can pick up—and which ones are worth putting back together.
Kate is a citizen of the Chickasaw Nation with Choctaw heritage.
Carson Mastick is entering his senior year of high school and desperate to make his mark, on the reservation and off. A rock band—and winning Battle of the Bands—is his best shot. But things keep getting in the way. Small matters like the lack of an actual band, or his brother getting shot by the racist owner of a local restaurant.
Maggi Bokoni has just moved back to the reservation with her family. She's dying to stop making the same traditional artwork her family sells to tourists (conceptual stuff is cooler), stop feeling out of place in her new (old) home, and stop being treated like a child. She might like to fall in love for the first time too.
Carson and Maggi—along with their friend Lewis—will navigate loud protests, even louder music, and first love in this stirring novel about coming together in a world defined by difference.
Eric is a member of the Onondaga Nation.
Want more "3 On A YA Theme" posts? Gotcha covered.