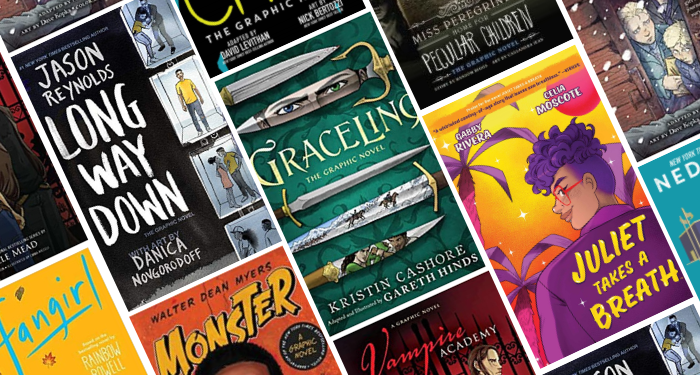 This content contains affiliate links. When you buy through these links, we may earn an affiliate commission.
Young adult graphic novels, memoirs, and comics have exploded in recent years, with more and more original content published by Big Five publishers. This is exciting on multiple levels — new content is always welcome, new talent is being showcased, and stories that might not have otherwise had a wide platform are now sought after. One thing that doesn't appear to be going away anytime soon is the adaptation of existing YA books. This is something that's happened for a while, mainly with YA audience with huge built-in audiences (think Twilight, which was adapted into a manga, and The Mortal Instruments, which was adapted in a "graphic novel" series but the art is very reminiscent of manga), and it's continued into recent years, even though there's plenty of original graphic novels breaking into the market.
I'm intrigued by comic adaptations of existing works because I imagine it's a tricky balance bringing a long text to a graphic format. What gets interpreted into the artwork, and how does an artist choose what to focus on? What text gets cut from the new adaptation? How do the artist and adapter/writer translate complex emotion previously expressed via text in a hybrid format? I find it fascinating, especially as there are some really great books that make sense for adaptations (Long Way Down, for example) but others that I wouldn't expect, yet love. I also think it's an excellent way for older books to find new audiences and get fresh updates!
Whether you're read the original text or not, I highly recommend checking out these beautiful and engaging graphic novel adaptations of YA novels! We have everything from big YA releases to deep backlist titles that have found new readers in a new form.
---
Want more great new YA graphic novels and comics? Check out our quarterly round up of new YA graphic novel and comics releases!