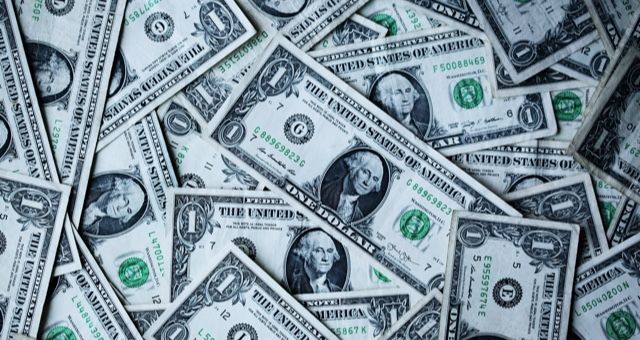 Sponsored
3 of the Best YA Books About Windfalls
This list of YA books about windfalls is sponsored by the Read Harder Journal, a reading log for tracking your books and reading outside your comfort zone!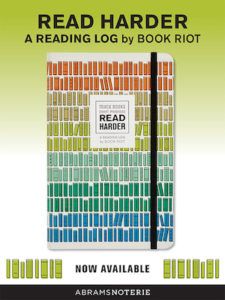 This smartly designed reading log consists of entry pages to record stats, impressions, and reviews of each book you read. Evenly interspersed among these entry pages are 12 challenges inspired by our annual Read Harder initiative, which began in 2015 to encourage readers to pick up passed-over books, try out new genres, and choose titles from a wider range of voices and perspectives. Each challenge includes an inspiring quotation, an explanation of why the challenge will prove to be rewarding, and five book recommendations that fulfill the challenge. Get your copy (or one for the reader in your life for the holidays) here!
---
What would you do if you won a million dollars? It's a common enough daydream, although it rarely happens. But I imagine that everyone would have an answer (or twenty!), even if the realities of a sudden windfall might not all be rosy. In these three YA books, different teens in vastly different circumstances each experience a sudden windfall and have to deal with the excitement and the challenges of managing money, and the effect it has on their families and relationships.
Jackpot by Nic Stone
Rico works as a cashier at a gas station after school, and takes care of her little brother in between work and school. Her life is a constant hustle, so when she sells a winning lottery ticket that goes unclaimed, she can't help but wonder: If she can find the winner, will she finally catch a break? She teams up with rich classmate Zan to track down the winner, but their investigation brings out some complicated feelings and ideas about privilege, class, and money.
Windfall by Jennifer E. Smith
Alice doesn't really believe in luck, but she does believe in love. When she buys her friend (and secret crush) Teddy a lottery ticket for his birthday (as a joke!), she attaches a note professing her love. But joke's on her when he doesn't see the note and the lotto ticket actually wins—$140 million dollars. As Teddy gets swept up in the excitement of money and fame, Alice struggles to stay grounded and begins to wonder if the money is really lucky, or unlucky.
Gem & Dixie by Sara Zarr
Gem and Dixie are sisters who have grown apart thanks to their hard home life. Their mom spends what little money they have on drugs, and their dad floats in and out of their lives. When he floats in and Gem discovers a bag full of cash among his things, she whisks Dixie away for a weekend, hoping to convince her to run away once and for all and use the money to start a new life. But their weekend away reveals cracks in their relationships and sharp contrasts between the sisters as they must figure out their futures.
---
What are some of your favorite books featuring unexpected windfalls?
Want more "3 On A YA Theme" posts? Gotcha covered.