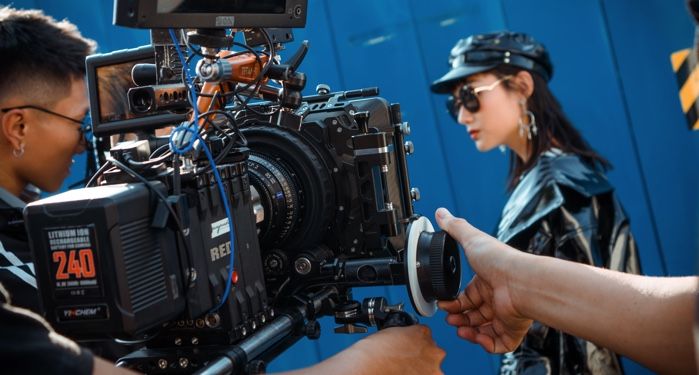 Lists
YA Books About Teens in Film
This content contains affiliate links. When you buy through these links, we may earn an affiliate commission.
When I was 17, I worked for a film festival as an intern and I was a production assistant on a couple of indie films. They were wonderful experiences, with the possible exception of the time I had to stay in an RV on set all night to guard it. (What were they thinking? I had turned 18 by then, but I was a PA! Oh well. Bygones. I also met Adrian Pasdar that summer!) It wasn't until a few years ago, when I read Everything Leads to You, that I realized how badly I wanted books about teens who, like me in the '90s, wanted to make movies and were following that dream. Where are the books about teens in film?
There have been a lot of books about teens making theater, and nowhere near as many about teens making movies — most likely because theater is part of a typical high school curriculum, and therefore has a low- or no-cost entry, whereas film is only recently accessible to (almost) everyone, now that smartphones can act as both camera and editing software, and entire movies can be hosted online. Publishing is starting to catch up to reality, and there have been some excellent recent books about teens in film.
I've got nine titles from the last handful of years, all about teens who are involved in filmmaking in some way. There are actors, set decorators, film students, and more.
Looking for even more great YA reads? Check out these 10 new YA releases from June. Only want queer reads? We've got you! Here are 14 bisexual YA reads. Not sure what you want? Check out the Hey YA podcast.