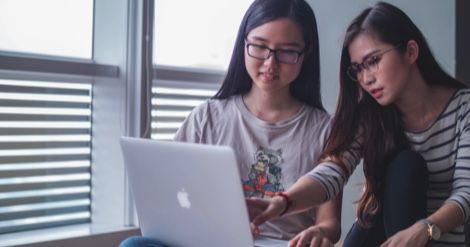 Lists
6 YA Books About Teens Embedded in Technology
This list of YA books about techie teens is sponsored by The Hive by Barry Lyga and Morgan Baden from KCP Loft.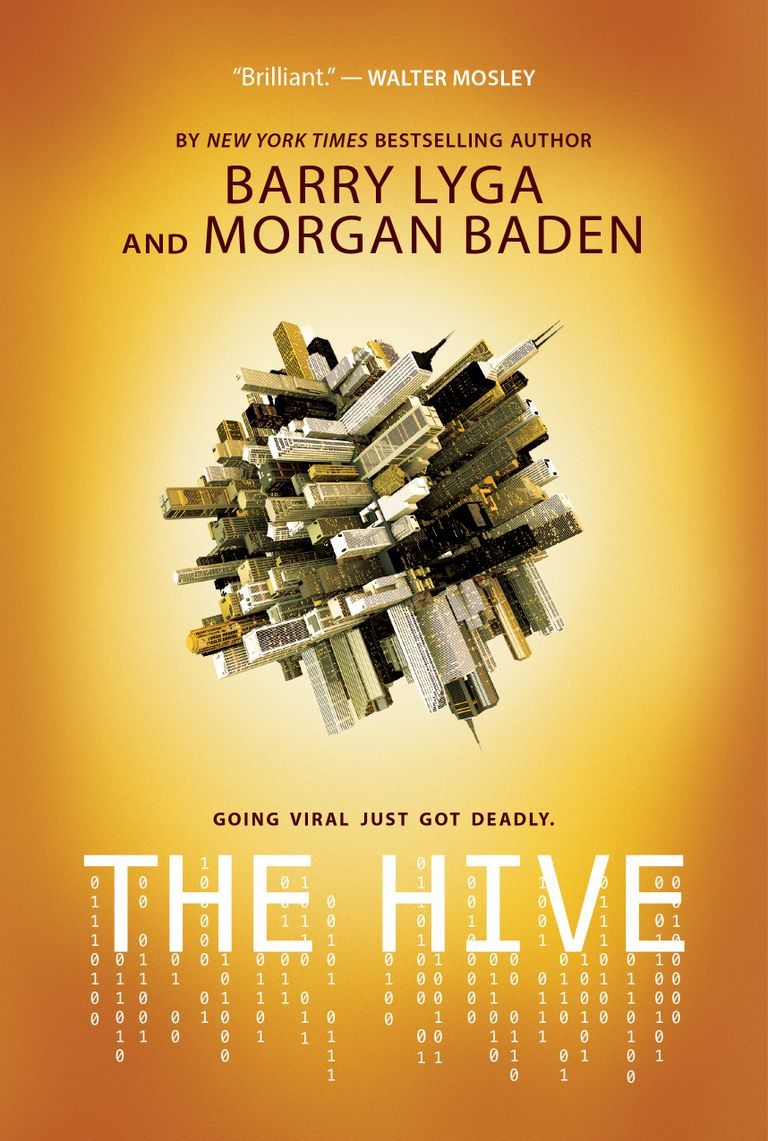 New York Times bestselling authors Barry Lyga and Morgan Baden have teamed up for the first time to create a novel that's gripping, terrifying and more relevant every day. The Hive follows seventeen-year-old Cassie, who, after being "condemned" on social media, is on the run from a deadly state-sanctioned mob seeking to exact IRL punishment. Aided by a shadowy underground network, Cassie becomes an unlikely heroine, as her search for the truth makes her a threat to the entire unjust system. The Hive is a breathless race through the day after tomorrow, where online and real life are blurred beyond recognition, and social media casts ever-darker shadows.
---
Modern technology is a staple in communication and building relationships today. Teens in young adult fiction like to take technology one step farther, though, by using it to save the world and enrich the lives of others. From creating unique apps, to altering genetic code, to hacking into virtual reality games, there is no limit to the things that can be discovered through technology.
Here are six YA books that feature teen hackers, coders, and inventors.
Screen Queens by Lori Goldstein
ValleyStart is the prestigious startup incubator program all teens in tech dream of getting into. But when Lucy Katz, Maddie Li, and Delia Meyer sit down for orientation at the summer competition, they find they are some of the few girls in the room. If they come up with the winning app, they could be the first all-female team to ever win. Armed with Lucy's leadership skills and sales savvy, Maddie's design skills, and Delia's hacking abilities, victory should seem guaranteed; however, Lucy struggles to consult her teammates, Maddie's focus is split half between the competition and worrying over the well being of her younger brother, and Delia is not completely sure of herself.
Girl Gone Viral by Arvin Ahmadi
Opal's dad has been missing for years. Since no one is listening to her theories that his disappearance included foul play, Opal has to take matters into her own hands (or fingers). A gifted hacker, she enters a contest by WAVE, the largest virtual reality platform. If she wins, she will meet the platform's founder, who might just know what happened to her dad. Once Opal is lost in the code, she uncovers layers of truth that prove both dangerous and irresistible.
Warcross by Marie Lu
Emika, an American bounty hunter living hand to mouth, has been coding for years. When she is caught hacking into the championship of the extremely popular virtual reality game Warcross, she thinks everything is over. Shockingly, instead of being penalized for her mistake, Emika is enlisted to track down another hacker who is threatening the game, the game's creator, and possibly much more.
When Dimple Met Rishi by Sandhya Menon
Dimple is an Indian American teen who cannot wait to be on her own at college. She thinks she can at least get a head start living away from her marriage-obsessed parents while attending a program for web developers during the summer after she graduates from high school. Well, she thinks wrong: Rishi Patel is going to the program too. Rishi is Dimple's intended⁠—according to her parents⁠—and he cannot wait to get to know the girl he is destined to marry.
Cress by Marissa Meyer
Lunars, a race that lives on the moon, have had strained relations with Earthens for years. After a deadly outbreak of the letumosis virus and the threat of outright warfare, it is up to a group of teens to save the galaxy. The third book in the Lunar Chronicles introduces a new character: Cress, a shy girl with miles of hair, has lived her whole life alone on a satellite. Hacking is as second nature to her as talking (to herself and her computers, at least). When she is rescued by a rebel pilot and mechanic-turned-lost princess, her skills are one of the only things that can change the courses of fate.
This Mortal Coil by Emily Suvada
Genetic code is hackable code to Catarina Agatta. In Cat's dystopian world, humans each have control panels with technology that controls their DNA. All this is fun and games until a deadly plague begins killing off all of humanity and Cat's dad, a brilliant geneticist, is kidnapped. Cat has survived two years in a death-ridden land when a soldier arrives to tell her that her father has died. However, before he died, he created a vaccine that only Cat can release. Is he telling the truth?
---
Looking to read about more teens whose lives revolve around technology? Check out 5 YA Books for Star Wars Fans. If you're looking to explore beyond YA fiction, read this list of 10 Books About Girls Who Code.