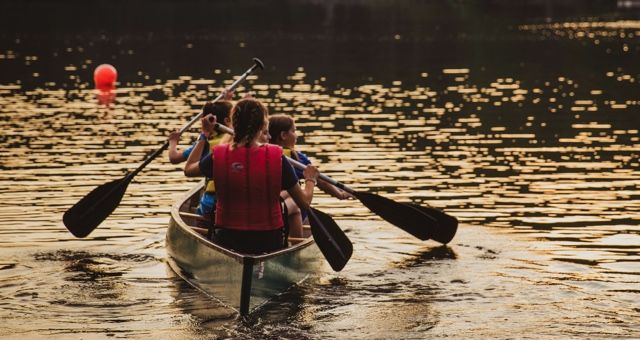 Sponsored
3 on a YA Theme: YA Goes to Summer Camp
This list of YA books about summer camp is sponsored by Book Riot's Amazon store.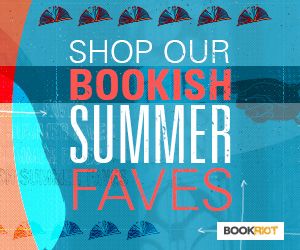 Shop our favorite summer reads (including some of our favorite books of 2019 so far), bookish accessories, deals, and more.
---
In the height of summer, I just want to read books that capture that summer mood, and what's more summer than summer camp? I never actually attended a sleepaway camp as a kid or teen, but that's okay because YA books set at summer camp give me a taste of that experience without the bug bites and swimmer's ear. We've covered YA books set at summer camp before in this column (in the very first installation, in fact!), but it's been a while and there are some exciting new titles to check out. Take them out with you on your summer adventures!
Not Now, Not Ever by Lily Anderson
I love that this book is set at an academic summer camp! It's a loose retelling of The Importance of Being Earnest, and follows Ever, a teen who wants to break out of her family's mold and expectations and become a science fiction writer. When she heads to an elite academic summer camp, her plans to reinvent herself are foiled when her cousin shows up! Lying to the camp and to her family, Ever walks a delicate line that could launch her future, or lock her into her family's expectations.
Honor Girl by Maggie Thrash
This graphic memoir chronicles Maggie's 15th summer, spent at Camp Bellflower for Girls. Maggie is feeling adrift, until a crush on a camp counselor turns into an intense relationship that doesn't go unnoticed by the camp. As Maggie struggles to figure out what her feelings mean, the fallout of her relationship has a huge impact on her own identity and sense of self.
Nothing Happened by Molly Booth
This is a fun retelling of Much Ado About Nothing, set at a summer camp for kids. Bea and Hanna are sisters and counselors, and as the summer kicks off and they are thrown into their duties, drama arises between the counselors. Bea and Ben have a will-they-or-won't-they? vibe leftover from last summer, and Hanna is falling for new girl Claudia. When a troublemaker starts spreading rumors, they'll have to be open and honest to find the truth, and get through the summer.
Want more "3 On A YA Theme" posts? Gotcha covered.