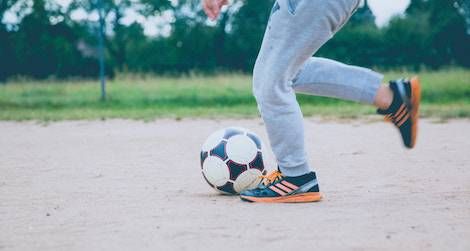 This content contains affiliate links. When you buy through these links, we may earn an affiliate commission.
Annotated brings you the story of the world's most glamorous librarian. Download it for free on Apple Podcasts, Google Play, or your podcast player or choice.

---
What began as a straightforward request for a round-up of YA books featuring soccer has turned into a project wherein a rabbit hole has been dug and dug and dug.
You see, there are a good lot of soccer-focused YA books. A lot of them feature female lead characters, which is fabulous.
Unfortunately, there is a dearth of soccer YA written by authors of color. There are a very small number, which is surprising and, in many ways, baffling, given what a huge sport it is in communities of color both outside and within the United States. My own home town, which is about 40% Latino/a, has a massive soccer following and the local high school often holds some of the largest competitions around because of the size of the fields for the game. So it's disappointing to see how that part of the sport is so underrepresented.
But if you are looking for YA books about soccer, both fictional takes and nonfictional, here's a pile of reads to get you started.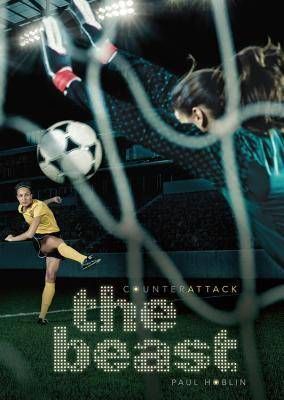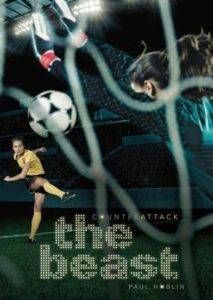 The Beast by Paul Hoblin
Alyssa Duncan is a beast on the soccer field. As the Copperheads' starting goalie, she might be the difference between a state title and total defeat–and she likes it that way. When a concussion takes Alyssa out of the lineup, her rising-star teammate Becca Miller takes over in goal. Becca turns out to be pretty good, too. And what seemed like a temporary change might not be so temporary after all. Will Alyssa heal in time for playoffs? And even if she recovers, what kind of beast will she have to be to knock Becca back to her old position?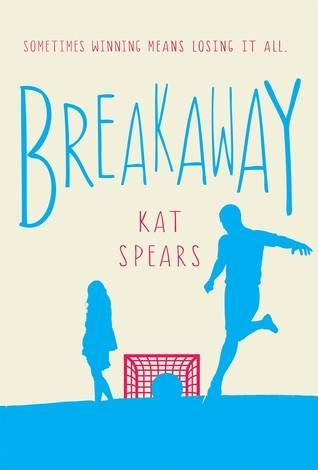 Breakaway by Kat Spears
When Jason Marshall's younger sister passes away, he knows he can count on his three best friends and soccer teammates—Mario, Jordie, and Chick—to be there for him. With a grief-crippled mother and a father who's not in the picture, he needs them more than ever. But when Mario starts hanging out with a rough group of friends and Jordie finally lands the girl of his dreams, Jason is left to fend for himself while maintaining a strained relationship with troubled and quiet Chick.
Then Jason meets Raine, a girl he thinks is out of his league but who sees him for everything he wants to be, and he finds himself pulled between building a healthy and stable relationship with a girl he might be falling in love with, grieving for his sister, and trying to hold on to the friendships he has always relied on.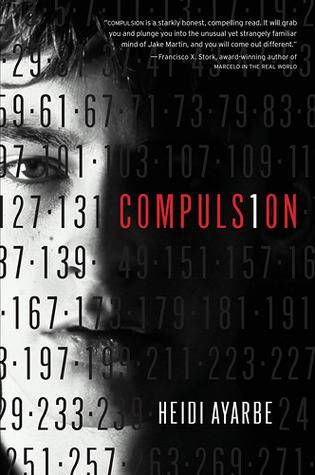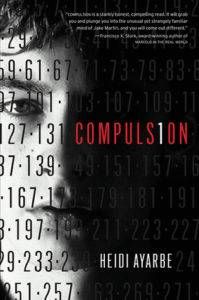 Compulsion by Heidi Ayarbe
Today has to be perfect.
Magic.
I look at the clock.
10:14 AM.
Ten fourteen. One plus one is two plus four is six plus ten is sixteen minus one is fifteen minus two is thirteen. OK.
I turn from the clock and walk into the hallway. "Ready."
Saturday will be the third state soccer champion­ship in a row for Jake Martin. Three. A good number. Prime. With Jake on the field, Carson City High can't lose because Jake has the magic: a self-created protection generated by his obsession with prime numbers. It's the magic that has every top soccer university recruiting Jake, the magic that keeps his family safe, and the magic that suppresses his anxiety attacks. But the magic is Jake's prison, because sustaining it means his compulsions take over nearly every aspect of his life.
Jake's convinced the magic will be permanent after Saturday, the perfect day, when every prime has converged. Once the game is over, he won't have to rely on his sister to concoct excuses for his odd rituals. His dad will stop treating him like he is some freak. Maybe he'll even make a friend other than Luc.
But what if the magic doesn't stay?
What if the numbers never leave?
Defending Taylor by Miranda Kenneally
Captain of the soccer team, president of the Debate Club, contender for valedictorian: Taylor's always pushed herself to be perfect. After all, that's what is expected of a senator's daughter. But one impulsive decision-one lie to cover for her boyfriend-and Taylor's kicked out of private school. Everything she's worked so hard for is gone, and now she's starting over at Hundred Oaks High.
Soccer has always been Taylor's escape from the pressures of school and family, but it's hard to fit in and play on a team that used to be her rival. The only person who seems to understand all that she's going through is her older brother's best friend, Ezra. Taylor's had a crush on him for as long as she can remember. But it's hard to trust after having been betrayed. Will Taylor repeat her past mistakes or can she score a fresh start?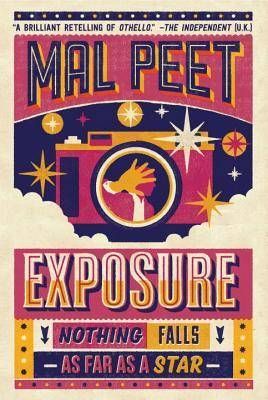 Exposure by Mal Peet
When a black South American soccer star signs on to a team in the country's racist south, headlines blare. And when he falls for the sensual Desmerelda, a stunning white pop singer and daughter of a wealthy politician, their sudden and controversial marriage propels the pair to center stage, where they burn in the media spotlight. But celebrity attracts enemies; some very close to home. And its dazzle reaches into the city's hidden corners, exposing a life of grit and desperation the glitterati could never imagine. When a girl is found murdered, reporter Paul Faustino is caught between worlds as he witnesses the power of the media in making — and breaking — lives. Inspired by Shakespeare's OTHELLO, this modern tragedy of desire and betrayal, incisively and compassionately told, is a truly enthralling work of crossover fiction.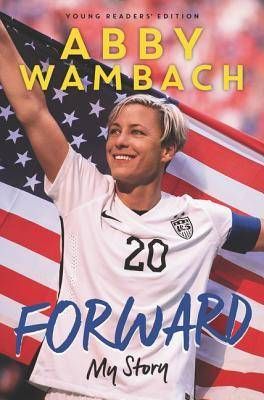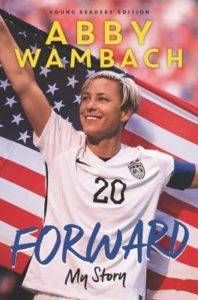 Forward: My Story, Young Reader Edition by Abby Wambach
Abby Wambach has always pushed the limits of what is possible. Named by Time magazine as one of the most influential people of 2015, the iconic soccer player captured the nation's heart when she led her team to its recent World Cup Championship. Admired for her fearlessness and passion, Abby is a vocal advocate for women's rights and equal opportunity, pushing to translate the success of her team to the real world. She has become a heavily requested speaker to a wide a range of audiences, from college students to executives at Fortune 500 companies.
In this edition of Forward that's been adapted for young readers, Abby recounts her own decisions, wins, losses, and the pivotal moments that helped her become the world class athlete and leader she is today. Wambach's book goes beyond the soccer field to reveal a soulful person grappling with universal questions about how we can live our best lives and become our truest selves. Written with honesty and heart, Forward is an inspiring blueprint for individual growth and a rousing call to action.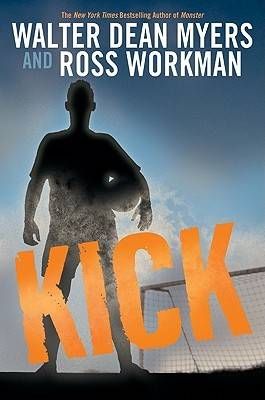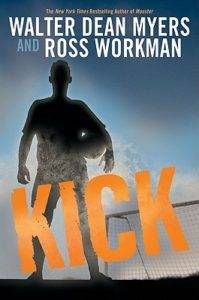 Kick by Walter Dean Myers and Ross Workman
Kevin Johnson is thirteen years old. And heading for juvie. He's a good kid, a great friend, and a star striker for his Highland, New Jersey, soccer team. His team is competing for the State Cup, and he wants to prove he has more than just star-player potential. Kevin's never been in any serious trouble . . . until the night he ends up in jail. Enter Sergeant Brown, a cop assigned to be Kevin's mentor. If Kevin and Brown can learn to trust each other, they might be able to turn things around before it's too late.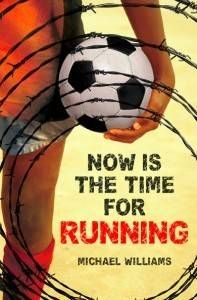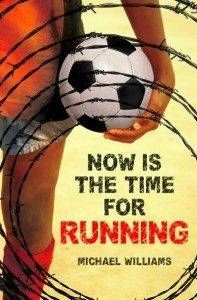 Now Is The Time for Running by Michael Williams
Just down the road from their families, Deo and his friends play soccer in the dusty fields of Zimbabwe, cheered on by Deo's older brother, Innocent. It is a day like any other . . . until the soldiers arrive and Deo and Innocent are forced to run for their lives, fleeing the wreckage of their village for the distant promise of safe haven. Along the way, they face the prejudice and poverty that await refugees everywhere, and must rely on the kindness of people they meet to make it through. But when tragedy strikes, Deo's love of soccer is all he has left. Can he use that gift to find hope once more?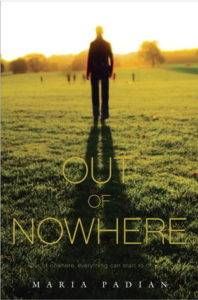 Out of Nowhere by Maria Padian
At Maquoit High School, Tom Bouchard has it made: captain and star of the soccer team, boyfriend to one of the prettiest, most popular girls, and third in his class, likely to have his pick of any college, if he ever bothers filling out his applications. But life in his idyllic small Maine town quickly gets turned upside down after the events of 9/11.
Enniston has become a "secondary migration" location for Somali refugees, who are seeking a better life after their country was destroyed by war—they can no longer go home. Tom hasn't thought much about his Somali classmates until four of them join the soccer team, including Saeed. He comes out of nowhere on the field to make impossible shots, and suddenly the team is winning, dominating even; but when Saeed's eligibility is questioned and Tom screws up in a big way, he's left to grapple with a culture he doesn't understand and take responsibility for his actions. Saeed and his family came out of nowhere and vanish just as quickly. And Tom may find himself going nowhere, too, if he doesn't start trying to get somewhere.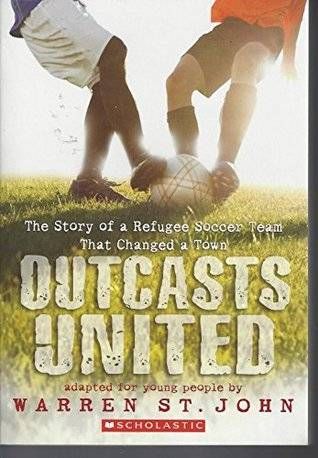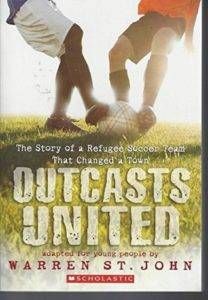 Outcasts United: The Story of a Refugee Soccer Team That Changed A Town, Young Reader Edition by Warren St. John
For readers who followed Enrique's Journey, Outcasts United is another equally moving account of refugees finding a new life in the U.S. Based on the adult bestseller, Outcasts United: An American Town, a Refugee Team, and One Woman's Quest to Make a Difference, this young people's edition is a complex and inspirational story about the Fugees, a youth soccer team made up of diverse refugees from around the world, and their formidable female coach, Luma Mufleh. Clarkston, Georgia, was a typical southern town until it became a refugee resettlement center. The author explores how the community changed with the influx of refugees and how the dedication of Lumah Mufleh and the entire Fugees soccer team inspired an entire community.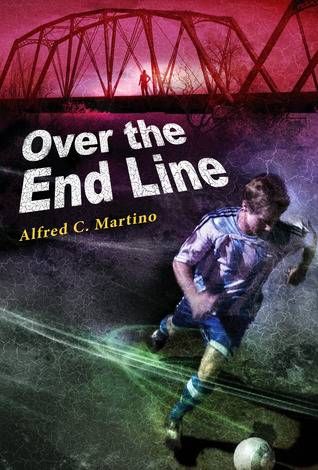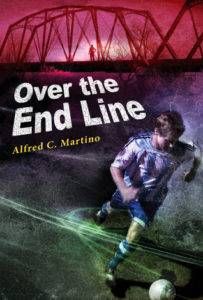 Over The End Line by Alfred C Martino
Kyle Saint-Claire is everything Jonny Fehey wishes to be: a star on and off the soccer field, a brain, and one of Millburn High's most popular students. Jonny unhappily accepts his lesser social status–but then he scores the go-ahead goal in the county soccer championship and everything changes. Jonny is invited to victory party with the in crowd, and alcohol flows freely as toasts are raised in his honor. But in his moment of glory, a classmate is raped and Jonny's world begins to unravel. Through years of friendship, Kyle and Jonny have always stood up for each another, but suddenly their friendship is tested. All their training together, pain, and dedication become meaningless; Jonny's preconceived notions are shattered; and someone is out for revenge.
Exciting sports action combines with an undercurrent of evil in a suspenseful tale of pride cometh before the fall–and an ending that Jonny never saw coming.
The Season by Jonah Lisa Dyer and Stephen Dyer
Megan McKnight is a soccer star with Olympic dreams, but she's not a girly girl. So when her Southern belle mother secretly enters her in the 2016 Dallas debutante season, she's furious—and has no idea what she's in for. When Megan's attitude gets her on probation with the mother hen of the debs, she's got a month to prove she can ballroom dance, display impeccable manners, and curtsey like a proper Texas lady or she'll get the boot and disgrace her family. The perk of being a debutante, of course, is going to parties, and it's at one of these lavish affairs where Megan gets swept off her feet by the debonair and down-to-earth Hank Waterhouse. If only she didn't have to contend with a backstabbing blonde and her handsome but surly billionaire boyfriend, Megan thinks, being a deb might not be so bad after all. But that's before she humiliates herself in front of a room full of ten-year-olds, becomes embroiled in a media-frenzy scandal, and gets punched in the face by another girl.
The season has officially begun…but the drama is just getting started.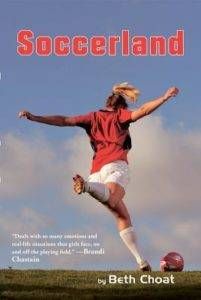 Soccerland by Beth Choat
"One day I'm going to play for the U.S. Women's National Team."
That's what Flora Dupre promised her mom before she died of cancer. Flora and her mom had created a place called Soccerland, an escape world in which they'd ignore the beeping cancer machines and just talk soccer. And now Flora's dream of playing for the U.S.A. just might be coming true. Flora's received the invitation of a lifetime: the chance to try out for the Under-15 U.S. Girls' Soccer Team at the International Sports Academy.
But at the academy, the level of talent is like nothing Flora's ever seen before. She struggles to hold her own as she grapples with new positions, injuries, the world's most frustrating coach, and contempt from other players who would love to see her fail. But Flora is a big, strong Dupre girl — and she's not going to go down easy.
Tangerine by Edward Bloor
Paul Fisher sees the world from behind glasses so thick he looks like a bug-eyed alien. But he's not so blind that he can't see there are some very unusual things about his family's new home in Tangerine County, Florida. Where else does a sinkhole swallow the local school, fire burn underground for years, and lightning strike at the same time every day?The chaos is compounded by constant harassment from his football–star brother, and adjusting to life in Tangerine isn't easy for Paul—until he joins the soccer team at his middle school. With the help of his new teammates, Paul begins to discover what lies beneath the surface of his strange new hometown. And he also gains the courage to face up to some secrets his family has been keeping from him for far too long. In Tangerine, it seems, anything is possible.
Want more "3 On A YA Theme" posts? Gotcha covered.