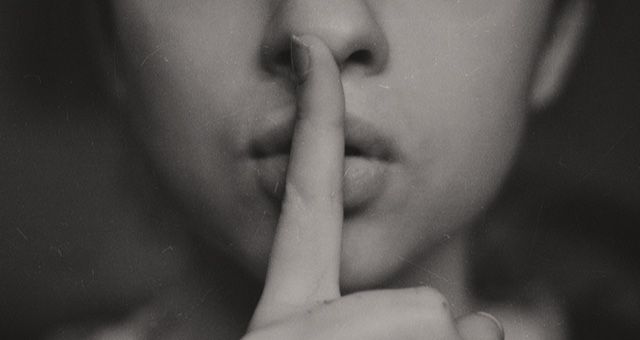 Lists
10 Books About Teens with Big Secrets
This list of YA books about secrets is sponsored by Holiday House.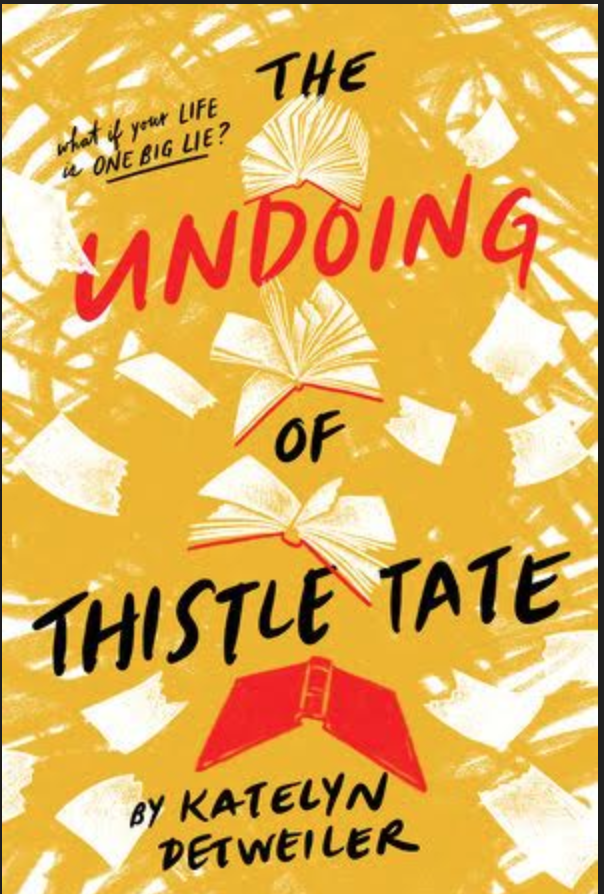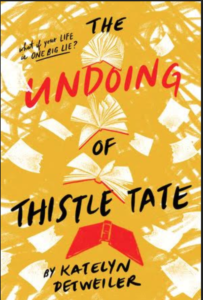 Famous teen author Thistle Tate struggles to keep her biggest secret: the real identity of the author of her bestselling books. As her last book deadline looms closer, the stakes get higher and a startling family truth comes to light. It's only a matter of time before something gives—and Thistle's world becomes undone. For fans of Rainbow Rowell and E. Lockhart, this YA is the perfect summer read for teen bookworms everywhere, with a love triangle, an insider's look to the publishing world, and one very devoted dog.
---
Secrets may not always be easy to keep, but they sure are enjoyable to read about. Reading about characters with big secrets can help us realize that everyone's lives are full of mysteries and surprises that we'd never guess. Plus, getting to the bottom of what actually happened in a story can be thrilling.
These 10 YA books about teens with secrets are full of twists and turns. From hidden plans to following their dreams to uncovered family secrets, their stories will keep you guessing from the first page to the last.
Peanut by Ayun Halliday and Paul Hoppe
While brainstorming ways to make friends at her new high school, most people wouldn't jump to "fake a peanut allergy." But Sadie is not "most people." While this does gather her attention at first, it quickly becomes more complicated than she expected. How is she supposed to fake her mom's signature on a student health form? Or stealthily hide the peanut butter when friends come over to hang out? The further Sadie goes to convince others of her fake allergy, the closer her new friends come to realizing the truth.
Openly Straight by Bill Konigsberg
Rafe is a skilled soccer player, budding writer, and avid skier who is openly gay. And while he realizes that he's lucky to have supportive parents, sometimes he just wants to be seen as a regular guy without his queer identity eclipsing everything else. So when he transfers to a new boarding school, he decides to return to the closet for the first time in years. At first, it's refreshing for him to not have others define him by his sexuality. But what happens when he starts developing feelings for Ben, his soccer teammate? And what if, against the odds, Ben likes him back?
American Panda by Gloria Chao
Unlike most 17-year-olds, Mei graduated early from high school so she could study pre-medicine at MIT. This decision wasn't exactly by choice, but rather part of a plan devised by her parents to help her find success (in their eyes). Other items on the list? Become a doctor, marry a Taiwanese Ivy League graduate, and have plenty of grandchildren. Mei's parents devised her future for her from the moment she was born.
So when she realizes that she doesn't want to become a doctor, she doesn't know how to break it to them. But when she reaches out to Xing, her estranged brother who fell in love with a woman their parents didn't approve of, Mei realizes that she needs to take control of her future and let go of her secrets.
All About Mia by Lisa Williamson
Between her older straight-A sister Grace and her younger swimming champ sister Audrey, middle child Mia can't help but feel like a disappointment. She might be great at selfies and brave enough to try things that her friends wouldn't dare, but those skills don't gain the respect of her teachers or parents. When Grace reveals an unexpected secret, Mia hopes that for once, she won't be the problem child in her family. Instead, however, this revelation leaves Mia with a sense of loneliness that she tries to numb with drinking and recklessness.
The Perks of Being a Wallflower by Stephen Chbosky
This cult YA classic may be almost 20 years old, but its coming of age story still resonates with those who feel left on the sidelines. When Charlie starts his freshman year after the loss of his best friend, he worries that he won't fit in. But when he starts spending time with seniors Sam and her step-brother Patrick, he's thrust into a world of new experiences: parties, first love, and the magic of the Rocky Horror Picture Show.
But try as hard as he might, he can't escape the trauma from his childhood. As friend drama and family issues arise near the end of the school year, he must confront the pain and loss in his past.
Eliza and Her Monsters by Francesca Zappia
Eliza Mirk may be a shy and lonely high school student in real life but online, she's a fandom celebrity. As the anonymous creator of the popular webcomic Monstrous Sea, Eliza puts her heart into her characters. Then Wallace Warland, one of the most prominent fan fiction writers for Monstrous Sea, transfers to her school. At first, Eliza tries to distance herself from him as she does with most of the Monstrous Sea fandom. But as they grow closer, Eliza's torn between her secret online world and a life beyond the internet.
I Wanna Be Where You Are by Kristina Forest
Chloe Pierce has waited all her life to study ballet at a prestigious dance conservatory in New York City. Even her mom forbidding her to apply for a spot can't stop her. Desperate to follow her heart, Chloe plans a secret road trip to audition for a spot at the conservatory. When her neighbor Eli finds out and insists on coming with, however, her trip takes an unexpected turn. With Eli and his dog Geezer in tow, Chloe chases her dreams while running on nothing but hope and one of the best road trip playlists ever created.
Speak by Laurie Halse Anderson
Melinda begins her freshman year as an outcast, just for doing what she felt was the right thing. After calling the cops at an end-of-summer party, even classmates who used to be friendly are giving her the cold shoulder. The more alienated and lonely she feels, the more she throws herself into her art in an attempt to cope with the truth about what happened at the party. As a victim of sexual assault, Melinda initially feels traumatized into silence. But as she heals, she decides to fight back against her abuser and never stay silent again.
My Heart and Other Black Holes by Jasmine Warga
As a physics geek, Aysel sees everything through a scientific lens—including her depression and suicidal thoughts. To escape the memory of a father whose footsteps everyone worries she'll follow, she feels like the only logical option is to end her life. Secretly, she plans her death in a way that's intended to ease her pain and her mother's shame.
Then, she meets a boy online with the username FrozenRobot whose family tragedies are also too much for him to bear. Although they initially bond over their shared suicidal ideation, having someone to confide in makes Aysel question whether she might still find hope in her future.
When the Moon Was Ours by Anna-Marie McLemore
Ever since Miel's mysterious arrival into Sam's small town when they were both children, the two have been inseparable. They bond over their secrets and their shared uniqueness that drives other members of the town away. Roses grow out of Miel's wrists, and Sam paints striking pictures of the moon that he hangs in the trees.
But they might not be able to keep their secrets forever. The four Bonner sisters, who are believed to be witches, blackmail Miel to steal her roses. This magical realism YA explores the cost of authenticity versus keeping your vulnerabilities hidden.