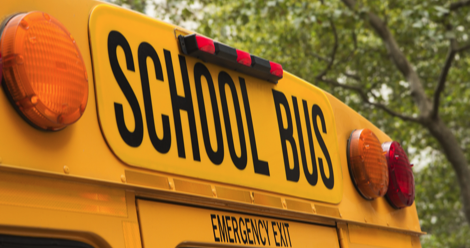 Sponsored
3 on a YA Theme: School Trips Gone Very Wrong
This content contains affiliate links. When you buy through these links, we may earn an affiliate commission.
This list of YA books about school trips is sponsored by The Iliad by Gareth Hinds.
More than three thousand years ago, two armies faced each other in an epic battle that rewrote history and came to be known as the Trojan War. The Iliad, Homer's legendary account of this nine-year ordeal, is considered the greatest war story of all time and one of the most important works of Western literature. In this stunning graphic novel adaptation—a thoroughly researched and artfully rendered masterwork—renowned illustrator Gareth Hinds captures all the grim glory of Homer's epic. Dynamic illustrations take readers directly to the plains of Troy, into the battle itself, and lay bare the complex emotions of the men, women, and gods whose struggles fueled the war and determined its outcome.
---
One of my favorite high school memories is when a group of classmates and I took a canoeing and camping trip the first weekend of September in northern Michigan. It was a disaster. It rained all weekend as temperatures dipped near freezing, our food and sleeping bags got wet, and I came down with a cold. However, these YA books about school trips gone very wrong make my freshman year camping trip look like a day at the beach! From plane crashes to killers who hunt in the dark, these three books will make you happy you stayed home.
Ben has had a rough childhood, which is why Mr. Howe has taken a special interest in mentoring him, and includes Ben on the hiking club's backpacking trip. But not everyone who goes up the mountain will make it back down, and as Ben describes the events of the weekend, everything people thought they knew about his life and his seemingly perfect girlfriend gets called into question.
Tom finds out that there is more to survival than he ever imagined when an airplane carrying a group of his classmates crashes in the South American rainforest, en route to Costa Rica. The crash kills all of the adults on board, but the dangers of the rainforest get even more of the survivors as they struggle with the physical, emotional, and psychological demands of their ordeal, and learn that they may not be the only ones alive in this remote forest.
Sera's mandatory senior field trip goes from annoying to terrifying when a flash flood cuts her small group of students off from everyone else. Sera's group wakes from a drugged sleep to find their teacher unconscious and their hands marked with mysterious adjectives that indicates that someone is watching them, and may even be out to harm them, turning their trip into a fight for survival.
Want more "3 On A YA Theme" posts? Gotcha covered.