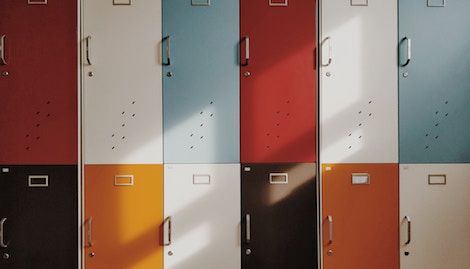 Lists
YA Books About School Shootings To Build Empathy, Sympathy, and Understanding
This content contains affiliate links. When you buy through these links, we may earn an affiliate commission.
I can't imagine being a student today, and I can't imagine how much anxiety is built into what used to be a celebratory moment: the first day of school. Even as an adult, the beginning of a new school year makes me stop too long and consider the fact that kids back in school means the possibility of school shootings is there. It's a horrible train of thought, but nothing compared to what the kids themselves must feel. It seems fitting to share a round-up of YA books about school shootings, not only because it's a very real possibility in the coming year, but also because these books help readers who have or have not experienced the trauma associated with such a tragedy find empathy, sympathy, and understanding for what happens in the moments during the event and the ripples long after.
One of the most successful books in recent memory is This Is Where It Ends by Marieke Nijkamp. This, like many other YA books about school shootings, allows a wide range of voices and perspectives to talk about the broad emotions, experiences, and narratives surrounding such events.
This list isn't as inclusive as I wish it were, but in some respects, this also follows what it is we see in mainstream media when it comes to school shootings. Certainly school violence happens on campuses which are exceptionally diverse, even primarily one minority group, but those stories are less likely to make the news. I hope we don't need to see more YA books about school shootings as our culture shifts toward talking more openly about gun control, safety, toxic masculinity, rape culture, and mental health, but I do think there's room on the shelf for stories that delve into school violence in communities that exist but that we less frequently see.
Descriptions come from Goodreads. Remember: these books are about school shootings, so be prepared for depictions of violence. A couple of these books have school shootings that aren't immediate reveals in the plot. I hesitate to call them spoilers, but know that some of the descriptions might not make that aspect evident.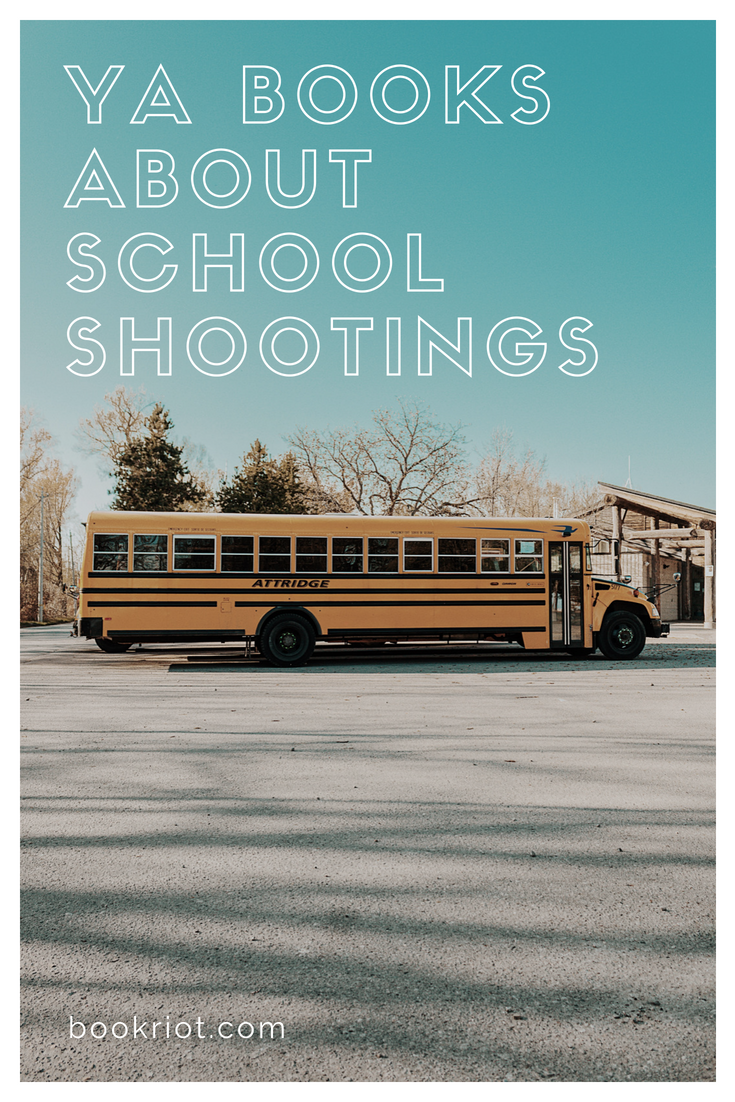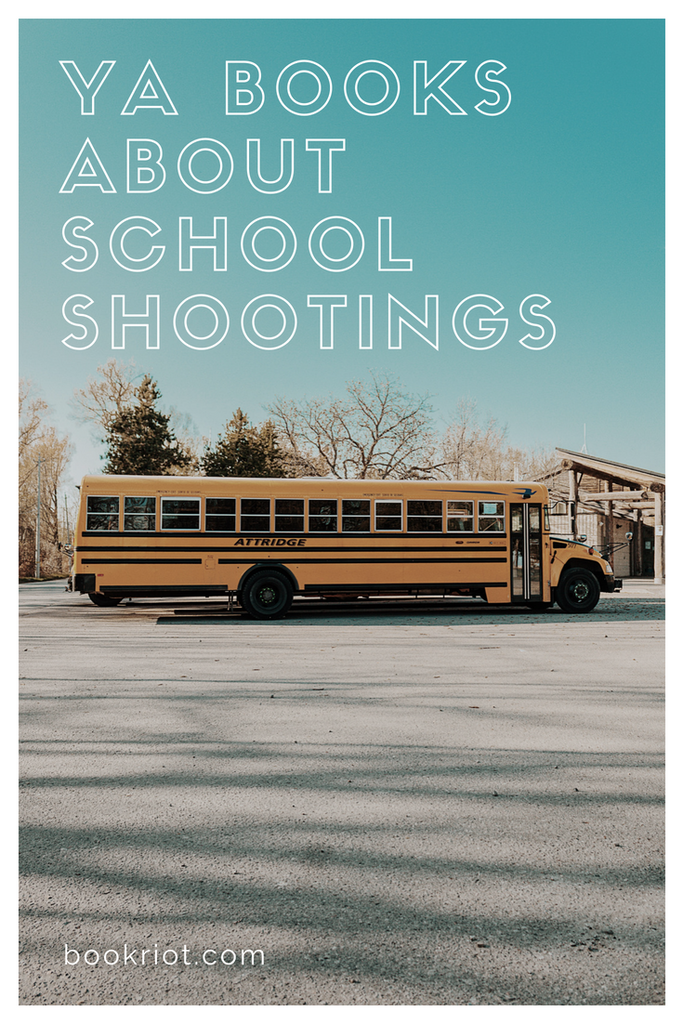 YA Books About School Shootings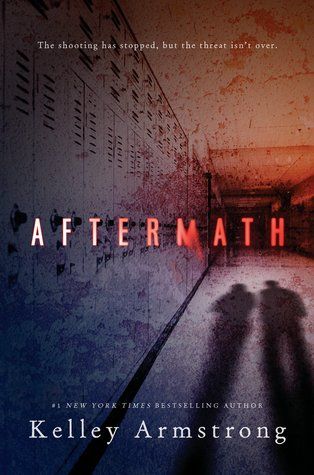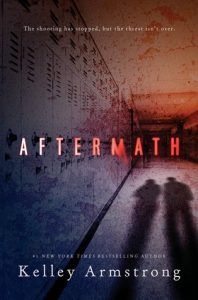 Aftermath by Kelley Armstrong
Three years after losing her brother Luka in a school shooting, Skye Gilchrist is moving home. But there's no sympathy for Skye and her family because Luka wasn't a victim; he was a shooter.
Jesse Mandal knows all too well that the scars of the past don't heal easily. The shooting cost Jesse his brother and his best friend–Skye.
Ripped apart by tragedy, Jesse and Skye can't resist reopening the mysteries of their past. But old wounds hide darker secrets. And the closer Skye and Jesse get to the truth of what happened that day, the closer they get to a new killer.
Senior Paul Wagoner walks into his school with a stolen gun, he threatens his girlfriend, Emily Beam, and then takes his own life. Soon after, angry and guilt-ridden Emily is sent to a boarding school in Amherst, Massachusetts, where two quirky fellow students and the spirit of Emily Dickinson offer helping hands. But it is up to Emily Beam to heal her own damaged self, to find the good behind the bad, hope inside the despair, and springtime under the snow.
On April 21, 2008, Steven "Crash" Crashinsky saved more than a thousand people when he stopped his classmate David Burnett from taking their high school hostage armed with assault weapons and high-powered explosives. You likely already know what came after for Crash: the nationwide notoriety, the college recruitment, and, of course, the book deal. What you might not know is what came before: a story of two teens whose lives have been inextricably linked since grade school, who were destined, some say, to meet that day in the teachers' lounge of Meadows High. And what you definitely don't know are the words that Burn whispered to Crash right as the siege was ending, a secret that Crash has never revealed.
Until now.
Michael Hassan's shattering novel is a tale of first love and first hate, the story of two high school seniors and the morning that changed their lives forever. It's a portrait of the modern American teenage male, in all his brash, disillusioned, oversexed, schizophrenic, drunk, nihilistic, hopeful, ADHD-diagnosed glory. And it's a powerful meditation on how normal it is to be screwed up, and how screwed up it is to be normal.
22 minutes separate Julia Vann's before and after.
Before: Julia had a twin brother, a boyfriend, and a best friend.
After: She has a new identity, a new hometown, and memories of those twenty-two minutes that refuse to come into focus. At least, that's what she tells the police.
Now that she's Lucy Black, she's able to begin again. She's even getting used to the empty bedroom where her brother should be. And her fresh start has attracted the attention of one of the hottest guys in school, a boy who will do anything to protect her. But when someone much more dangerous also takes notice, Lucy's forced to confront the dark secrets she thought were safely left behind.
One thing is clear: The damage done can never be erased. It's only just beginning. . . .
Endgame by Nancy Garden
A new town, a new school, a new start. That's what fourteen-year-old Gray Wilton believes as he chants, "It's gonna be better, gonna be better here." But it doesn't take long for Gray to realize that nothing's going to change–there are bullies in every school, and he's always their punching bag. Their brutal words, physical abuse, and emotional torture escalate until Gray feels trapped in a world where he has no control, no support systems, and no way out–until the day he enters the halls of Greenford High School with his father's semiautomatic in hand.
Award-winning novelist Nancy Garden, author of the groundbreaking novel Annie on My Mind, once again goes out on a limb, this time to show readers the cruelty of bullying and the devastating effects it can have.
For as long as they can remember, Brendan and Gary have been mercilessly teased and harassed by the jocks who rule Middletown High. But not anymore. Stealing a small arsenal of guns from a neighbor, they take their classmates hostage at a school dance. In the panic of this desperate situation, it soon becomes clear that only one thing matters to Bendan and Gary: revenge.
GLIMMER OF HOPE: HOW TRAGEDY SPARKED A MOVEMENT chronicles in first person essays the events of February 14th and the creation of the March for our Lives from the founders of the movement, including Emma González, Cameron Kasky, Jaclyn Corin, and more. The book also features oral histories of both the first day back to school following the shooting and the March for Our Lives, one of the largest marches in America's history.
On February 14th, 2018, Marjory Stoneman Douglas High School in Parkland, Florida was the site of one of the worst mass shootings in American history, in which 17 students and teachers were killed and 17 more were injured. Instead of dwelling on the pain and tragedy of that fateful day, a group of inspiring students from MSD channeled their feelings of hurt, rage, and sorrow into action, and went on to create one of the largest youth-led movements in global history.
Five months ago, Valerie Leftman's boyfriend, Nick, opened fire on their school cafeteria. Shot trying to stop him, Valerie inadvertently saved the life of a classmate, but was implicated in the shootings because of the list she helped create. A list of people and things she and Nick hated. The list he used to pick his targets.
Now, after a summer of seclusion, Val is forced to confront her guilt as she returns to school to complete her senior year. Haunted by the memory of the boyfriend she still loves and navigating rocky relationships with her family, former friends and the girl whose life she saved, Val must come to grips with the tragedy that took place and her role in it, in order to make amends and move on with her life.
On February 14, 2018, seventeen-year-old David Hogg and his fourteen-year-old sister, Lauren, went to school at Marjory Stoneman Douglas High School, like any normal Wednesday. That day, of course, the world changed. By the next morning, with seventeen classmates and faculty dead, they had joined the leadership of a movement to save their own lives, and the lives of all other young people in America. It's a leadership position they did not seek, and did not want–but events gave them no choice.
The morning after the massacre, David Hogg told CNN: "We're children. You guys are the adults. You need to take some action and play a role. Work together. Get over your politics and get something done."
This book is a manifesto for the movement begun that day, one that has already changed America–with voices of a new generation that are speaking truth to power, and are determined to succeed where their elders have failed. With moral force and clarity, a new generation has made it clear that problems previously deemed unsolvable due to powerful lobbies and political cowardice will be theirs to solve. Born just after Columbine and raised amid seemingly endless war and routine active shooter drills, this generation now says, Enough. This book is their statement of purpose, and the story of their lives. It is the essential guide to the #NeverAgain movement.
Nineteen Minutes by Jodi Picoult (Adult, but with YA crossover appeal)
In nineteen minutes, you can mow the front lawn, color your hair, watch a third of a hockey game. In nineteen minutes, you can bake scones or get a tooth filled by a dentist; you can fold laundry for a family of five….In nineteen minutes, you can stop the world, or you can just jump off it. In nineteen minutes, you can get revenge.
Sterling is a small, ordinary New Hampshire town where nothing ever happens — until the day its complacency is shattered by a shocking act of violence. In the aftermath, the town's residents must not only seek justice in order to begin healing but also come to terms with the role they played in the tragedy. For them, the lines between truth and fiction, right and wrong, insider and outsider have been obscured forever. Josie Cormier, the teenage daughter of the judge sitting on the case, could be the state's best witness, but she can't remember what happened in front of her own eyes. And as the trial progresses, fault lines between the high school and the adult community begin to show, destroying the closest of friendships and families.
Louna, daughter of famed wedding planner Natalie Barrett, has seen every sort of wedding: on the beach, at historic mansions, in fancy hotels and clubs. Perhaps that's why she's cynical about happily-ever-after endings, especially since her own first love ended tragically. When Louna meets charming, happy-go-lucky serial dater Ambrose, she holds him at arm's length. But Ambrose isn't about to be discouraged, now that he's met the one girl he really wants.
Sarah Dessen's many, many fans will adore her latest, a richly satisfying, enormously entertaining story that has everything—humor, romance, and an ending both happy and imperfect, just like life itself.
Shooter by Walter Dean Myers
The groundbreaking and widely praised novel about a school shooting, from the acclaimed author of Monster. Multiple narratives, a personal journal, and newspaper and police reports add perspective and pull readers into the story.
"Questions of guilt and innocence drive the plot and stay with the reader," said Hazel Rochman in a starred Booklist review. "Highly readable."
"A haunting story that uncovers the pain of several high school students," according to Teenreads.com. "It explores the tragedies of school violence and how the result of bullying can go to the most dramatic extreme. Myers has a gift for expressing the voices of his characters.
Alys's whole world was comprised of the history project that was due, her upcoming violin audition, being held tightly in the arms of her boyfriend, Ben, and laughing with her best friend, Delilah. At least it was—until she found herself on the wrong end of a shotgun in the school library. Her suburban high school had become one of those places you hear about on the news—a place where some disaffected youth decided to end it all and take as many of his teachers and classmates with him as he could. Except, in this story, that youth was Alys's own brother, Luke. He killed fifteen others and himself, but spared her—though she'll never know why.
Alys's downward spiral begins instantly, and there seems to be no bottom. A heartbreaking and beautifully told story.
It's been three years since the Virgil County High School Massacre. Three years since my best friend, Sarah, was killed in a bathroom stall during the mass shooting. Everyone knows Sarah's story–that she died proclaiming her faith.
But it's not true.
I know because I was with her when she died. I didn't say anything then, and people got hurt because of it. Now Sarah's parents are publishing a book about her, so this might be my last chance to set the record straight . . . but I'm not the only survivor with a story to tell about what did–and didn't–happen that day.
Except Sarah's martyrdom is important to a lot of people, people who don't take kindly to what I'm trying to do. And the more I learn, the less certain I am about what's right. I don't know what will be worse: the guilt of staying silent or the consequences of speaking up . . .
Two teens try to save a class of first-graders from a gun-wielding soldier suffering from PTSD.
When high school seniors Emery and Jake are taken hostage in the classroom where they tutor, they must work together to calm both the terrified children and the gunman threatening them–a task made even more difficult by their recent break-up. Brian Stutts, a soldier suffering from post-traumatic stress disorder after serving in Iraq, uses deadly force when he's denied access to his son because of a custody battle. The children's fate is in the hands of the two teens, each recovering from great loss, who now must reestablish trust in a relationship damaged by betrayal. Told through Emery and Jake's alternating viewpoints, this gripping novel features characters teens will identify with and explores the often-hidden damages of war.
10:00 a.m. The principal of Opportunity High School finishes her speech, welcoming the entire student body to a new semester and encouraging them to excel and achieve.
10:02 a.m. The students get up to leave the auditorium for their next class.
10:03 a.m. The auditorium doors won't open.
10:05 a.m. Someone starts shooting.
Told from four different perspectives over the span of fifty-four harrowing minutes, terror reigns as one student's calculated revenge turns into the ultimate game of survival.
Time Bomb by Joelle Charbonneau
A congressman's daughter who has to be perfect. A star quarterback with a secret. A guy who's tired of being ignored. A clarinet player who's done trying to fit in. An orphaned rebel who wants to teach someone a lesson. A guy who wants people to see him, not his religion.
They couldn't be more different, but before the morning's over, they'll all be trapped in a school that's been rocked by a bombing. When they hear that someone inside is the bomber, they'll also be looking to one another for answers.
"Forgiving you will allow me to forgive myself."
Morgan didn't mean to do anything wrong that day. Actually, she meant to do something right. But her kind act inadvertently played a role in a deadly tragedy. In order to move on, Morgan must learn to forgive—first someone who did something that might be unforgivable, and then herself.
But Morgan can't move on. She can't even move beyond the front door of the apartment she shares with her mother and little brother. Morgan feels like she's underwater, unable to surface. Unable to see her friends. Unable to go to school.
When it seems Morgan can't hold her breath any longer, a new boy moves in next door. Evan reminds her of the salty ocean air and the rush she used to get from swimming. He might be just what she needs to help her reconnect with the world outside.
Unlocked by Ryan G. Van Cleave
Andy is the janitor's son, an outcast, a nobody. Then the rumor starts-that Blake has a gun in his locker. In a moment of misguided hopefulness, Andy steals the keys from his dad and opens up Blake's locker, hoping that finding the gun will change his own status. But the gun isn't there and Andy remains an outcast. When an unlikely friendship develops between the two loners, Blake shares most of his secrets with Andy, including the gun. But there's one secret that worries Andy more than anything-the date circled on Blake's calendar. Does Blake have something planned? Something that Andy can prevent? In a fascinating look at how teens deal with the now constant threat of school violence, debut author Ryan G. Van Cleave provides a unique, emotional perspective on how it feels to be the one who can prevent a tragedy.
Violent Ends edited by Shaun David Hutchinson
In a one-of-a-kind collaboration, seventeen of the most recognizable YA writers—including Shaun David Hutchinson, Neal and Brendan Shusterman, and Beth Revis—come together to share the viewpoints of a group of students affected by a school shooting.
It took only twenty-two minutes for Kirby Matheson to exit his car, march onto the school grounds, enter the gymnasium, and open fire, killing six and injuring five others.
But this isn't a story about the shooting itself. This isn't about recounting that one unforgettable day.
This is about one boy—who had friends, enjoyed reading, playing saxophone in the band, and had never been in trouble before—became a monster capable of entering his school with a loaded gun and firing bullets at his classmates.
Each chapter is told from a different victim's viewpoint, giving insight into who Kirby was and who he'd become. Some are sweet, some are dark; some are seemingly unrelated, about fights or first kisses or late-night parties. This is a book told from multiple perspectives—with one character and one event drawing them all together—by some of YA's most recognizable names.
Seeking out more solid book lists like this on with YA books about school shootings? You might like to read some YA books about immigration, teen books about depression, YA books set in college, or award-winning YA books.