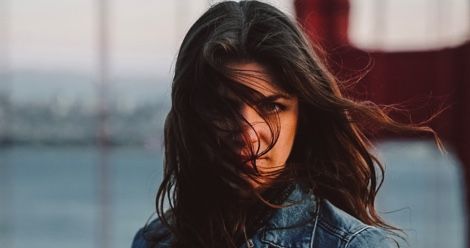 This content contains affiliate links. When you buy through these links, we may earn an affiliate commission.
When it feels like the world is falling apart around me, there is nothing like a great book to help me either escape or inspire me. And right now? I want to read books about teen girls taking revenge, especially against patriarchal or other abusive systems of power. For absolutely no reason at all, having nothing to do with any current events, whatsoever.
The teens in these books may have different ways of approaching it, but they all take back their power and use it against people or systems who try—and fail—to render them powerless.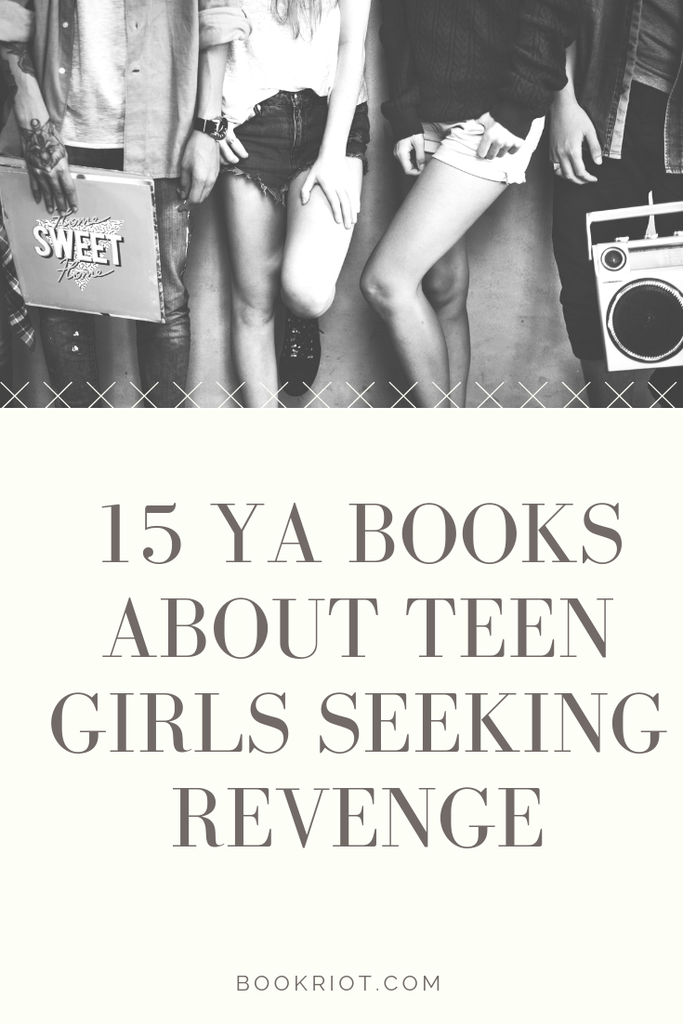 Okiku has wandered the world for centuries, killing murderers and releasing their victims' spirits. Then she meets Tark, a strange boy with evil trapped inside him.
Moxie by Jennifer Mathieu
Inspired by her mom's Riot Grrrl past, Vivian anonymously creates a feminist zine to take action against her misogynistic small-town Texas high school.
Three girls—the newbie, the outcast, and the queen bee—take on a terrifying evil that's been snatching young girls for decades.
When Grace learns the girl who used to live in her house was run out of town for accusing the popular guys of rape, she forms an anonymous group with Rosina and Erin to fight the sexist culture that permeates their school.
Like Dexter for angry teenage girls. After her sister's horrifying murder, Alex goes on a quest for vengeance against rape culture and the patriarchy.
Sadie by Courtney Summers
When Sadie's sister is murdered and the police botch the investigation, she becomes determined to bring her sister's killer to justice and sets off with a few small clues to guide her.
Kate's father is killed for a journal that reveals the location of a gold mine and she disguises herself as a boy to search for answers and seek justice.
Cory's mind is home to the blood-thirsty Furies. To keep them quiet, she brings justice upon the targets they select. When she meets a mysterious boy, the Furies are silent for the first time.
Modern girl Reiko is full of anger and hate, so her family sends her to visit family in Japan hoping it will help. While visiting a historic site, she slips into the life of 19th century Miyu, a woman who may be even angrier than she is.
When her abusive father is released from jail six years early, 15-year-old Meredith's mother is thrilled and making plans for a bigger family. Since her mother won't protect her, Meredith has to do it herself.
Burn for Burn by Jenny Han and Siobhan Vivian
In a postcard-perfect beachy tourist town, three girls are secretly plotting revenge. They can't do it alone without being suspected, but together…
Seelie is attacked by a former high school basketball big shot and instinctively defends herself, saving her own life. She can't bring herself to tell the whole truth of what happened that night, even when she's arrested for murder.
Five teenagers barely escape a building that collapses round them. As clues are overturned, they start to suspect their parents are working together to kill them. But why? And how do they save themselves?
Hit by Delilah Dawson
Patsy agrees to be an indentured assassin to save her mother from outstanding debt and is given five days to complete a hit list of ten names—or her mother dies.
Emily Koll is awaiting trial in a youth psych ward while the police and news outlets paint her as evil. But there's more to the story. And Emily is ready to tell hers.
Did I miss your favorite? Leave me a recommendation in the comments because I have a feeling I'm going to need more books about girls fighting back in the coming months.