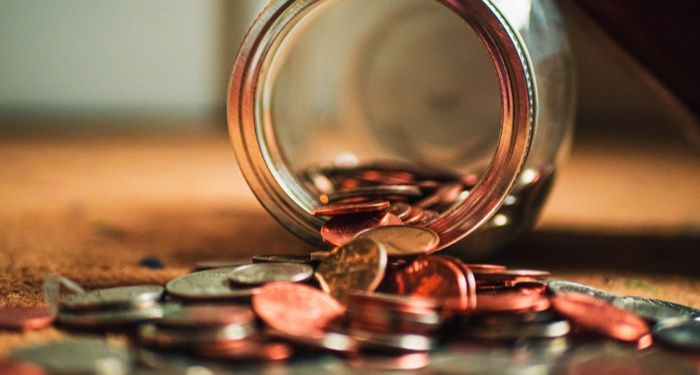 Lists
11 YA Books Exploring The Realities Of Poverty
Poverty is a real issue, and reading stories of children and teens who are housing-insecure and financially vulnerable brings a realistic and impactful understanding of how poverty affects families and us as a society. Poverty from the point of view of immigrant experiences really cuts deep on how capitalism impacts families for generations. Stories about gentrification offer insight into how families are destroyed by capitalism and racism. I hope you enjoy this list of YA books about poverty, including graphic novels and fiction, as they will touch you and help you understand how hard marginalized people try to assimilate into society.
The Talking Drum By Lisa Braxton
A story about gentrification and how it impacts class, this book lays out a believable historical fiction story of a neighborhood going through major changes politically and economically. There is a couple who strives to have a successful Black-owned business during the height of redevelopment in Massachusetts. Another couple tries to maintain their peace with their special needs child. If you are in need of a book that's eerily realistic to generational community loss, this is it.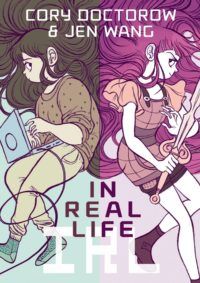 In Real Life By Cory Doctorow and Jen Wang
This graphic novel combines poverty and the clash of cultures as it relates to teens who are gamers. A gamer named Adna befriends a fellow gamer who cheats to make a living from playing. Adna reevaluates who she considers right and wrong by trying to understand different points of view.
Money Hungry By Sharon G. Flake
The hustle is real in this book as a teenager named Raspberry tries to make anything into a business venture. This book offers a raw look into what it's like to be poor as a teen living with a family that's only known poverty.
New Kid By Jerry Craft
Jordan Banks is one of the few kids of color in his entire grade. His parents had the opportunity to enroll him in a prestigious school where he is reminded that he sticks out because he's not as well-off as the other kids are. Jordan tries hard to find a balance between his home life and school life, but his friends and family seem to think he will eventually start to act bougie because of his new world.
With The Fire On High By Elizabeth Acevedo
Emoni struggles to find her way as a teen mom. While her Abuela cares for her child so she can finish her education, Emoni dreams of becoming a chef because she loves cooking. Her friends and family love her cooking but, because of her economic situation, she feels that her dream is only that—a dream.
The Downstairs Girl by Stacey Lee
I love this book because it reads like a superhero lore without superpowers. You follow 17-year-old Jo Kuan, who works as a maid for an abusive woman who is the daughter of a rich family. When Jo Kuan isn't cleaning her employer's home, she's writing a newspaper column under a pseudonymous name. She uses the opportunity to address racism and classism. With the backlash comes more hard decisions for Jo Kuan, who has to decide whether she wants to reveal herself or not.
Front Desk by Kelly Yang
Another book that feels like it should be a superhero story involves an immigrant family that lives and works in a motel. Their 10-year-old daughter, Mia Tang, works the front desk as she checks in guests and answers the phone while her parents hide other immigrants in the motel for free. Mia wants to be a writer, even though her parents want her to pursue math. As the glue that holds her family together, she tries to keep her mean boss happy and unaware of the other fellow immigrants who are being housed without his knowledge.
Amal Unbound by Aisha Saeed
A story about resilience and determination, 12-year-old Amal insults an influential person who is part of the Pakistani ruling family. As a result, Amal must work as their servant at their home. She learns how to survive while working for people who will do anything to stay in power. Amal and other servants try to figure out a way to overthrow the powerful family so they can return to their families.
Ghost By Jason Reynolds
Part of a series of stories on teen track runners. Ghost, better known as Castle Cranshaw, is a gifted runner. However, he's been running from a lot of things in his life, like abuse from his dad. One day he catches the eye of a former Olympic Medalist, and now he's being guided on a different path in life. Ghost has the opportunity to change his life as a future sprinter, but will he stop running from things in his personal life?
Illegal by Bettina Restrepo
Nora, like most teens her age, wants to focus on her social life, school, and enjoying the small things life has to offer. But unlike her other peers, Nora is an immigrant in a new country and she is trying to find her missing father. After suffering through hardship in Mexico she envisions a better life for herself and her family, despite the many setbacks they face.
Smooth City By Kenny Keil
I miss the '90s and I love the New Jack Swing era; this graphic novel gives me both. Follow a group of poor friends who barely have money to eat every day as they aspire to be the next big boy band. They aren't ashamed of being poor, they just want to be cool enough to party with the cool kids without being made fun of.