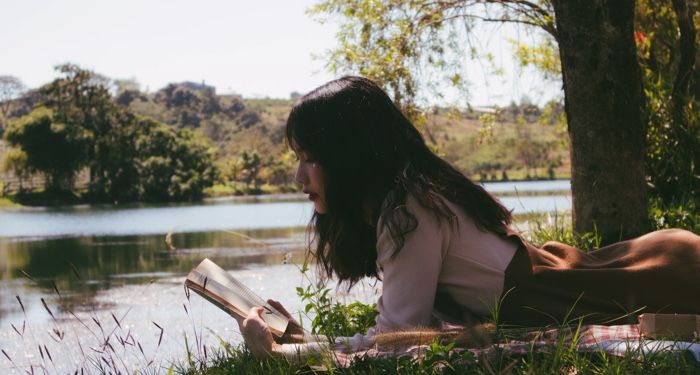 Lists
10 Part-Asian Characters in YA Novels Written by Part-Asian Authors
This content contains affiliate links. When you buy through these links, we may earn an affiliate commission.
Not fully Asian, not really white.
For many AAPI people, myself included, the feeling of being trapped between two cultures is all too familiar. We often find ourselves torn between our full-Asian heritage and the non-Asian communities we call home. But many of our friends in the AAPI population balance opposing cultures within their own families, which comes with a totally separate set of joys, challenges, heartaches, and uncertainties.
I recently finished Mariko Turk's The Other Side of Perfect, a YA novel about Alina, a half-Japanese, half-white ballet dancer trying to find her way after recovering from a ballet-ending injury. As a former classical violinist, I was immediately drawn into Alina's world and was intrigued by the way her half-Asian heritage influenced her perspective on American ballet. Alina quickly became one of my favorite part-Asian characters, which inspired me to think more about the part-Asian experience in America.
It turns out I'm not alone. Part-Asian people's perspectives have been gaining visibility recently — partly because of Vice President Kamala Harris's words about her own experiences as a part-Asian American. Even before that, Pew Research found that, of the 6.2 million Americans who identify as multiracial, at least 22% are part-Asian — which means more and more young adults are going to find themselves grappling with their racial identities. In fact, Teen Vogue recently published a series of portraits of part-Asian young people. So, it seems there's no better time to shed light on YA books about part-Asian characters — and to applaud Mariko Turk and authors like her for exploring their stories. Here are ten YA books about part-Asian characters that invite part-Asian readers to recognize themselves in the characters — and give all of us a glimpse into the varied perspectives of part-Asian people.
YA Books About Part-Asian Characters: Stories Set in America
Whether these part-Asian characters stand out in a mostly white Midwest town or are surrounded by other BIPOC characters in a bigger city, their mixed heritage still evokes complicated emotions.
YA Books About Part-Asian Characters: Stories Set Mostly Abroad
These part-Asian characters have the opportunity to consider their multiracial identities away from their home countries. Most of them travel to places that are connected to their Asian heritage.
---
Whether racial identity serves as a prominent theme or subtly informs the protagonists' choices, each of these YA books about part-Asian characters is completely unique and complex — just as each multiracial experience is. I can't think of a better reason to dive into these stories and get a fresh perspective from these part-Asian characters.
Looking for more AAPI-authored reads? Catch up on Book Riot's recommended titles.