This content contains affiliate links. When you buy through these links, we may earn an affiliate commission.
I read somewhere once—and I don't know whether or not it's universally true—that the music you listened to as a teenager is the music you will want to listen to the rest of your life. There's something powerful in it that connects you with your younger self, even when you're no longer so young. Teens become emotionally invested in music in strong ways, and for many teens, music becomes a life force and need in their day to day lives. Perhaps this is one reason why there are so many YA books about music.
Of course, teens and music go hand-in-hand. For many, the teen years are when music becomes a refuge, either through listening or singing, or through playing in the school band or rocking out on the dance floor. Music connects people both to each other and to themselves.
Here's a round-up of some of the best YA books for music lovers. The collection below includes fiction and nonfiction, about real musicians as well as those experiencing and loving music in a fictionalized setting. There are YA books about bands in here, including teens who play in a band or want to play in a band. But what's certain is these YA books about music will resonate with teens AND those who are beyond their teen years but still remember the passionate feelings songs and music ignite.
As always, this isn't a comprehensive list, but it's a nice deep cut. I've purposely included some super popular YA music books and left others out to make room for the quieter ones. If you've got any favorite YA books about music or YA books for music lovers, drop them into the comments.
Descriptions come from Amazon.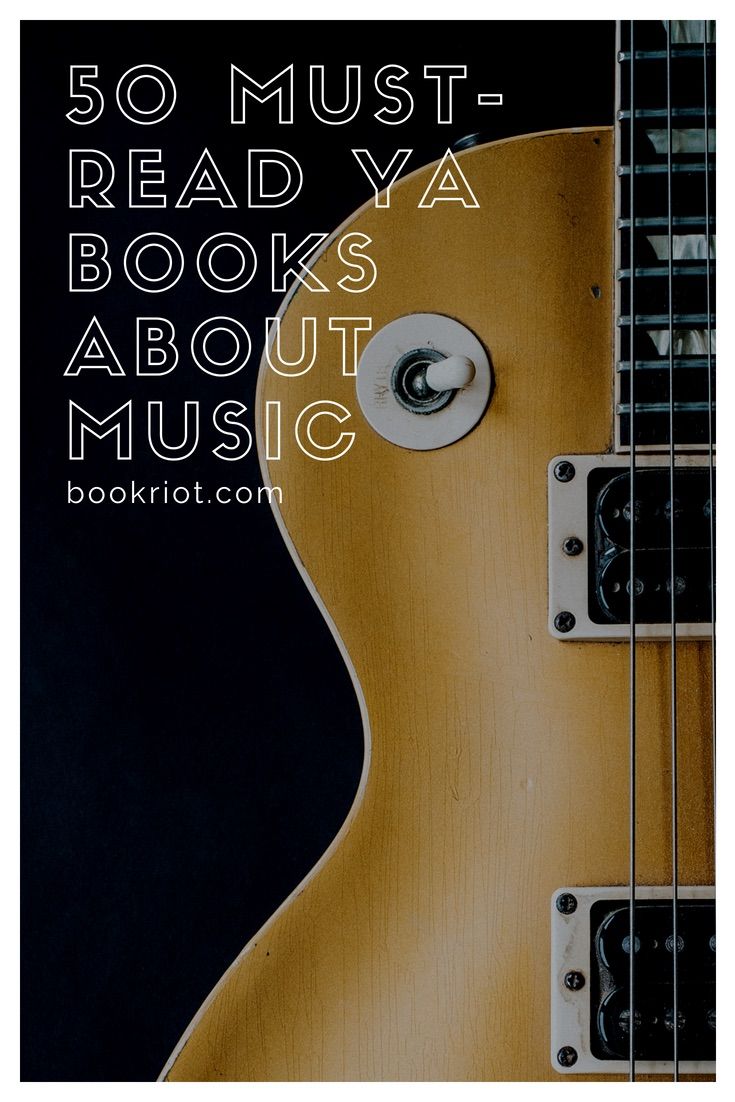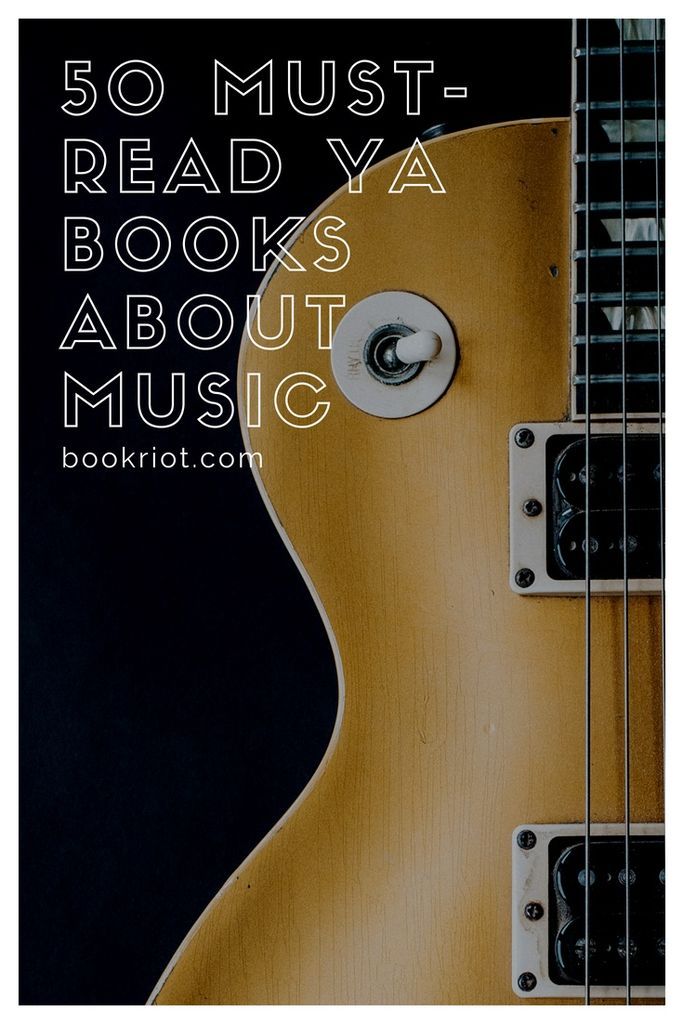 YA Books About Music
The day D Foster enters Neeka and her best friend's lives, the world opens up for them. Suddenly they're keenly aware of things beyond their block in Queens, things that are happening in the world—like the shooting of Tupac Shakur—and in search of their Big Purpose in life. When—all too soon—D's mom swoops in to reclaim her, and Tupac dies, they are left with a sense of how quickly things can change and how even all-too-brief connections can touch deeply.
When privileged 17-year-old Jasmine gets kicked out of her house, she takes what is left of her savings and flees to Santa Cruz to pursue her dream of becoming a musician. Jasmine finds the ideal room in an oceanfront house, but she needs to convince the three guys living there that she's the perfect roommate and lead guitarist for their band, C-Side. Too bad she has major stage fright and the cute bassist doesn't think a spoiled girl from over the hill can hack it…
When funny, charming, absolutely-normal Audrey Cuttler dumps her boyfriend Evan, he writes a song about her that becomes a number-one hit and rockets Audrey to stardom!
Suddenly, tabloid paparazzi are on her tail and Audrey can barely hang with her friends at concerts or the movies without getting mobbed, let alone score a date with James, her adorable coworker at the Scooper Dooper. Her life will never be the same—at least, not until Audrey confronts Evan live on MTV and lets the world know exactly who she is!
We've lost everything…and found ourselves.
Loss pulled Autumn, Shay, and Logan apart. Will music bring them back together?
Autumn always knew exactly who she was: a talented artist and a loyal friend. Shay was defined by two things: her bond with her twin sister, Sasha, and her love of music. And Logan has always turned to writing love songs when his real love life was a little less than perfect.
But when tragedy strikes each of them, somehow music is no longer enough. Now Logan is a guy who can't stop watching vlogs of his dead ex-boyfriend. Shay is a music blogger who's struggling to keep it together. And Autumn sends messages that she knows can never be answered.
Despite the odds, one band's music will reunite them and prove that after grief, beauty thrives in the people left behind.
Beige by Cecil Castellucci
Exiled from Canada to Los Angeles, Katy can't believe she is spending the summer with her father—punk name: the Rat—a recovered addict and drummer for the band Suck. Even though Katy feels abandoned by her mom, even though the Rat's place is a mess and he's not like anything she'd call a father, Kathy won't make a fuss. After all, she is a girl who is quiet and polite, a girl who smiles, a girl who is, well, beige. Or is she? From the author of BOY PROOF and THE QUEEN OF COOL comes an edgy L.A. novel full of humor, heart, and music.
Leo Caraway—high school senior, president of the Young Republicans club, 4.0 GPA, future Harvard student—had his entire future perfectly planned out. That was, until the X factor. As in Marion X. McMurphy, aka King Maggot, the lead singer of Purge, the most popular, most destructive band punk rock has ever seen. He's also Leo's biological father. When Leo discovers that his real father is a punk rock legend, he is disgusted. Not only is Leo not a punk rock fan, but he believes the X factor (the Maggot blood that is running through his veins) is a dangerous time bomb just waiting to explode. And sure enough it does—Leo stubbornly defends the unlikeliest of people, thereby getting himself falsely accused of cheating on a test. Because of the blemish on his record, the once star pupil finds his scholarship to Harvard taken away. So he hatches the crazy plan of going on tour with King Maggot for Purge's summer revival tour, all the while secretly hoping to convince Maggot to pay for his tuition. But life on the road is even crazier than Leo ever bargained for, and before the summer is out, he will finally discover the surprising truth about his dad, his friends, and most important, himself.
As a rock star drummer in the hit band The Brightsiders, Emmy King's life should be perfect. But there's nothing the paparazzi love more than watching a celebrity crash and burn. When a night of partying lands Emmy in hospital, she's branded the latest tabloid train wreck.
Luckily, Emmy has her friends and bandmates, including the super-swoonworthy Alfie, to help her pick up the pieces of her life. She knows hooking up with a band member is exactly the kind of trouble she should be avoiding, and yet Emmy and Alfie Just. Keep. Kissing.
Will the inevitable fallout turn her into a clickbait scandal (again)? Or will she find the strength to stand on her own?
Before she was the legendary Mama Cass of the folk group The Mamas and the Papas, Ellen Cohen was a teen girl from Baltimore with an incredible voice, incredible confidence, and incredible dreams. She dreamed of being not just a singer but a star. Not just a star—a superstar. So, at the age of nineteen, at the dawn of the sixties, Ellen left her hometown and became Cass Elliot.
At her size, Cass was never going to be the kind of girl that record producers wanted on album covers. But she found an unlikely group of co-conspirators, and in their short time together this bizarre and dysfunctional band recorded some of the most memorable songs of their era. Through the whirlwind of drugs, war, love, and music, Cass struggled to keep sight of her dreams, of who she loved, and—most importantly—who she was.
It's 1993, and Generation X pulses to the beat of Kurt Cobain and the grunge movement. Sixteen-year-old Maggie Lynch is uprooted from big-city Chicago to a windswept town on the Irish Sea. Surviving on care packages of Spin magazine and Twizzlers from her rocker uncle Kevin, she wonders if she'll ever find her place in this new world. When first love and sudden death simultaneously strike, a naive but determined Maggie embarks on a forbidden pilgrimage that will take her to a seedy part of Dublin and on to a life- altering night in Rome to fulfill a dying wish. Through it all, Maggie discovers an untapped inner strength to do the most difficult but rewarding thing of all, live.
Eighteen-year-old Bailey has issues—and not just that she's lying to her grandfather about playing fiddle in a Nashville bar. There's how her younger sister Julie's recording contract makes her family terrified that Bailey will mess the deal up. And why Bailey is acting out. And the way everyone seems mad at her, even Julie. Bailey's parents don't want her playing gigs at all, but when they leave her with her grandfather so they can tour with Julie, she lands a job playing old country songs in cheesy costumes at a local mall. That's where she meets Sam…
Sam doesn't plan to spend his life playing backup at the mall for his alcoholic dad. He intends to take his high school garage band to the big time, and when he hears Bailey play, he knows she's what he wants.
Bailey isn't sure where she stands with this boy who has a lust for music and life, and who may or may not have a lust for her. And yet, suddenly, her life is no longer about what might have been, and a whole lot about what could be. . . .
Colby and Bev have a long-standing pact: graduate, hit the road with Bev's band, and then spend the year wandering around Europe. But moments after the tour kicks off, Bev makes a shocking announcement: she's abandoning their plans—and Colby—to start college in the fall.
But the show must go on and The Disenchantments weave through the Pacific Northwest, playing in small towns and dingy venues, while roadie Colby struggles to deal with Bev's already-growing distance and the most important question of all: what's next?
The first thing I hear is music. The first thing I've always heard is music.
Meet Marley, an unassuming high school junior who breathes in music like oxygen. In between caring for his heroin-addicted mother, and keeping his scholarship at a fancy prep school, he dreams of becoming a professional DJ.
When chance lands Marley his first real DJ job, his career as "DJ Ice" suddenly skyrockets. But when heart-rending disaster at home brings Marley crashing back down to earth, he is torn between obligation and following his dreams.
Exile by Kevin Emerson
Summer Carlson knows how to manage bands like a professional—minus the whole falling-for-the-lead-singer-of-the-latest-band part. But Caleb Daniels isn't an ordinary band boy—he's a hot, dreamy, sweet-singing, exiled-from-his-old-band, possibly-with-a-deep-dark-side band boy. She also finds herself at the center of a mystery she never saw coming. When Caleb reveals a secret about his long-lost father, one band's past becomes another's present, and Summer finds it harder and harder to be both band manager and girlfriend. Maybe it's time to accept who she really is, even if it means becoming an exile herself…
Since she was seven years old, Yvonne has had her trusted violin to keep her company, especially in those lonely days after her mother walked out on their family. But with graduation just around the corner, she is forced to face the hard truth that she just might not be good enough to attend a conservatory after high school.
Full of doubt about her future, and increasingly frustrated by her strained relationship with her successful but emotionally closed-off father, Yvonne meets a street musician and fellow violinist who understands her struggle. He's mysterious, charming, and different from Warren, the familiar and reliable boy who has her heart. But when Yvonne becomes unexpectedly pregnant, she has to make the most difficult decision yet about her future.
Piper is a seventeen-year-old high school senior, and she's just been challenged to get her school's super-popular rock band, Dumb, a paying gig. The catch? Piper is deaf. Can she manage a band with five wildly different musicians, nurture a budding romance, and discover her own inner rock star, though she can't hear Dumb's music?
Chelsea thought she knew what being a rock star was like…until she became one. After losing a TV talent show, she slid back into small-town anonymity. But one phone call changed everything.
Now she's the lead singer of the band Melbourne, performing in sold-out clubs every night and living on a bus with three gorgeous and talented guys. The bummer is that the band barely tolerates her. And when teen hearthrob Lucas Rivers take an interest in her, Chelsea is suddenly famous, bringing Melbourne to the next level—not that they're happy about that. Her feelings for Beckett, Melbourne's bassist, are making life even more complicated.
Chelsea only has the summer tour to make the band—and their fans—love her. If she doesn't, she'll be back in Michigan for senior year, dying a slow death. The paparazzi, the haters, the grueling schedule…Chelsea believed she could handle it. But what if she can't?
Carson Mastick is entering his senior year of high school and desperate to make his mark, on the reservation and off. A rock band—and winning Battle of the Bands—is his best shot. But things keep getting in the way. Small matters like the lack of an actual band, or his brother getting shot by the racist owner of a local restaurant.
Maggi Bokoni has just moved back to the reservation with her family. She's dying to stop making the same traditional artwork her family sells to tourists (conceptual stuff is cooler), stop feeling out of place in her new (old) home, and stop being treated like a child. She might like to fall in love for the first time too.
Carson and Maggi—along with their friend Lewis—will navigate loud protests, even louder music, and first love in this stirring novel about coming together in a world defined by difference.
Glitz by Philana Marie Boles
Ann Michelle is tired of her boring, sheltered life. She longs for something real. Then she meets Raquel Marissa Diaz—Raq for short. Sassy, streetwise, and totally fearless, Raq is everything Ann Michelle isn't. She has a voice to die for and the attitude to go with it, and she'll stop at nothing to be a star. All Ann Michelle wants is to go along for the ride. Even if that means leaving home to go on the road with Piper, both girls' favorite hip-hop artist. And shedding her identity along the way to become Glitz, a bolder—but not necessarily better—version of herself.
Getting 100 % on the SATs, or getting a date with a cute trumpet player?
Scoring top honors in youth orchestra, or scoring tickets to a punk rock concert?
Following your parents' dreams to an Ivy league college, or following your heart?
It's senior year, and Patti Yoon is about to find out what it really takes to be good enough!
Abandoned to the streets to raise himself, Eric Samson knows life won't be easy, beginning with the choices he must make. The fast cash of the streets still tempts him, but the threat of getting locked up—again—is daunting. Maybe Eric's way out is as Harlem Hustle, the rapper he dreams of being. At his side is Manley "Ride" Freeman, surrogate brother and best friend. And Jeannette Simpson, the college-bound "round-the-way" girl he hopes will be more than a friend. But does Eric have the strength to leave the familiar street life behind and the courage to reach for his dream?
Punk rock is in Emily Black's blood. Her mother, Louisa, hit the road to follow the incendiary music scene when Emily was four months old and never came back. Now Emily's all grown up with a punk band of her own, determined to find the tune that will bring her mother home. Because if Louisa really is following the music, shouldn't it lead her right back to Emily?
New York City, summer of 1963: JJ Green is a born songwriter—a major problem, since her family thinks the music business is a cesspool of lowlifes and hustlers. Defying them, she secretly takes an internship at the Brill Building, the epicenter of a new sound called rock and roll. When she finds a writing partner in Luke Silver, a boy with mesmerizing green eyes, JJ believes she is living her dream. They'll even be cutting their first demo with legendary singer Dulcie Brown.
But soon JJ's dream is shattered by tragedy, and she must navigate a web of troubled pasts, hidden identities, and tangled secrets—before it snares her, too.
Forty years after her death, Janis Joplin remains among the most compelling and influential figures in rock-and-roll history. Her story—told here with depth and sensitivity by author Ann Angel—is one of a girl who struggled against rules and limitations, yet worked diligently to improve as a singer. It's the story of an outrageous rebel who wanted to be loved, and of a wild woman who wrote long, loving letters to her mom. And finally, it's the story of one of the most iconic female musicians in American history, who died at twenty-seven.
Janis Joplin includes more than sixty photographs, and an assortment of anecdotes from Janis's friends and band mates. This thoroughly researched and well-illustrated biography is a must-have for all young artists, music lovers, and pop-culture enthusiasts.
After the sudden and violent death of his father, there remains only one certainty in Keith James's life: everything is going to be different now. Barely a month has passed, and Keith is being forced to move from big-city Brooklyn, New York, to small-town Hollow Falls, Ohio.
Keith enters the eighth grade at his new school, not surprised to find he's the only one with an Afro, a wardrobe straight out of the '60s, and a zealous appreciation of Jimi Hendrix, the greatest guitarist who ever lived. Struggling to start over, Keith finds comfort in Jimi's music, wisdom in his lyrics, and a connection to the man himself—Jimi was a left-hander who loved to write music and poetry, just like Keith. Through the storm of his tragic loss, Keith begins to see the few rays of happiness in this tiny new town–especially when the beautiful Veronica, long blond hair falling everywhere, looks his way.
Soon, however, Keith discovers there may be a journey even more painful than coming to peace with his father's death—coming to peace with his father's life. As powerful secrets from his dad's past come to light, the man Keith once worshipped suddenly becomes the man he hardly knew. Everything is going to be different now.
Award-winning biographer Elizabeth Partridge dives into Lennon's life from the night he was born in 1940 during a World War II air raid on Liverpool, deftly taking us through his turbulent childhood and his rebellious rock'n'roll teens to his celebrated life writing, recording, and performing music with the Beatles. She sheds light on the years after the Beatles, with Yoko Ono, as he struggled to make sense of his own artistic life—one that had turned from youthful angst to suffocating fame in almost a split second.
Partridge chronicles the emotional highs and paralyzing lows Lennon transformed into brilliant, evocative songs. With striking black-and-white photographs spanning his entire life, John Lennon: All I Want Is the Truth is the unforgettable story of one of rock's biggest legends.
Riley and her best guy friend, Reid, have made a pact: they'll help each other pursue their respective crushes, make something happen, and document the details in a shared notebook.
While Reid struggles with the moral dilemma of adopting a dog to win over a girl's heart, Riley tries to make progress with Ted Callahan, the guy she's been obsessed with forever. His floppy hair! His undeniable intelligence! But between a chance meeting with a fellow musician in a record store and a brief tryst with a science-geek-turned-stud—not to mention Ted's own tentative attentions—cute guys are suddenly popping up everywhere. How did she never notice them before?! As their love lives go from zero to sixty in the blink of an eye, Riley and Reid's pact may prove to be more than they bargained for.
Filled with cute dogs, cute boys, and a few awkward hookups, this hilarious tale from Amy Spalding chronicles the soaring highs and embarrassing lows of dating in high school.
CHARLIE DUSKIN loves music, and she knows she's good at it. But she only sings when she's alone, on the moonlit porch or in the back room at Old Gus's Secondhand Record and CD Store. Charlie's mom and grandmother have both died, and this summer she's visiting her grandpa in the country, surrounded by ghosts and grieving family, and serving burgers to the local kids at the milk bar. She's got her iPod, her guitar, and all her recording equipment, but she wants more: A friend. A dad who notices her. The chance to show Dave Robbie that she's not entirely unspectacular.
ROSE BUTLER lives next door to Charlie's grandfather and spends her days watching cars pass on the freeway and hanging out with her troublemaker boyfriend. She loves Luke but can't wait to leave their small country town. And she's figured out a way: she's won a scholarship to a science school in the city, and now she has to convince her parents to let her go. This is where Charlie comes in. Charlie, who lives in the city, and whom Rose has ignored for years. Charlie, who just might be Rose's ticket out.
Told in alternating voices and filled with music, friendship, and romance, Charlie and Rose's "little wanting song" is about the kind of longing that begins as a heavy ache but ultimately makes us feel hopeful and wonderfully alive.
Lucy Beck-Moreau once had a promising future as a concert pianist. Now, at sixteen, it's over. A death, and a betrayal, led her to walk away. But without music in her life, Lucy's not sure who she is, or who she wants to be. Then she meets Will, her brother's new piano teacher, who is young, kind, and interested in helping Lucy find her way back to piano—not for an audience, but on her own terms.
Susannah Hayes has never been in the spotlight, but she dreams of following her father, a former rock star, onto the stage. As senior year begins, she's more interested in composing impressive chord progressions than college essays, certain that if she writes the perfect song, her father might finally look up from the past long enough to see her. But when he dies unexpectedly, her dreams—and her reality—shatter.
While Susannah struggles with grief, her mother uproots them to a new city. There, Susannah realizes she can reinvent herself however she wants: a confident singer-songwriter, member of a hip band, embraced by an effortlessly cool best friend. But Susannah is not the only one keeping secrets, and soon, harsh revelations threaten to unravel her life once again.
Set against the scintillating landscape of Southern California, The Midnights is an evocative coming-of-age debut about loss, creativity, and finding your voice while you're still finding yourself.
"I know this is going to sound strange, but would you mind being my girlfriend for the next five minutes?"
Nick frequents New York's indie rock scene nursing a broken heart. Norah is questioning all of her assumptions about the world. They have nothing in common except for their taste in music, until a chance encounter leads to an all-night quest to find a legendary band's secret show and ends up becoming a first date that could change both their lives.
It's the start of Jordan Sun's junior year at the Kensington-Blaine Boarding School for the Performing Arts. Unfortunately, she's an Alto 2, which—in the musical theatre world—is sort of like being a vulture in the wild: She has a spot in the ecosystem, but nobody's falling over themselves to express their appreciation. So it's no surprise when she gets shut out of the fall musical for the third year straight. But then the school gets a mass email: A spot has opened up in the Sharpshooters, Kensington's elite a cappella octet. Worshiped…revered…all male. Desperate to prove herself, Jordan auditions in her most convincing drag, and it turns out that Jordan Sun, Tenor 1, is exactly what the Sharps are looking for.
On The Come Up by Angie Thomas (February 2019)
Sixteen-year-old Bri wants to be one of the greatest rappers of all time. Or at least get some streams on her mixtape. As the daughter of an underground rap legend who died right before he hit big, Bri's got massive shoes to fill. But when her mom unexpectedly loses her job, food banks and shut-off notices become as much a part of her life as beats and rhymes. With bills piling up and homelessness staring her family down, Bri no longer just wants to make it—she has to make it.
On the Come Up is Angie Thomas's homage to hip hop, the art that sparked her passion for storytelling and continues to inspire her to this day. It is the story of fighting for your dreams, even as the odds are stacked against you; of the struggle to become who you are, and not who everyone expects you to be; and of the desperate realities of poor and working class black families.
Brilliant, insightful, full of heart, this novel is another modern classic from one of the most influential literary voices of a generation.
Music is Pete's life. From playing in a jazz band to jamming at 2 AM with his guitar-playing dad, Pete is almost never without his bass. He's sure his treasured Fender Precision bass, along with his vow never to be a sell-out, will lead him to a record deal one day.
Then he meets the Carlisle brothers. They can't sing and they can barely play their instruments, but somehow they have a following. And they desperately need a bass player. Pete can play circles around these amateurs, but there's a raw power to their sound that's surprisingly appealing. He can't resist, and he joins The Tiny Masters of Today. When the band gets a chance at real superstardom, Pete wonders if he's ready for the big leagues. He knows the quality of the music should come first… but who knew selling out could be so much fun? Blake Nelson's riveting novel shows the realities of life in a band, and all the temptations that come with it.
A severely burned teenager. A guitar. Punk rock. The chords of a rock 'n' roll road trip in a coming-of-age novel that is a must-read story about finding your place in the world…even if you carry scars inside and out.
In attempting to describe himself in his college application essay—help us to become acquainted with you beyond your courses, grades, and test scores—Harbinger (Harry) Jones goes way beyond the 250-word limit and gives a full account of his life.
The first defining moment: the day the neighborhood goons tied him to a tree during a lightning storm when he was 8 years old, and the tree was struck and caught fire. Harry was badly burned and has had to live with the physical and emotional scars, reactions from strangers, bullying, and loneliness that instantly became his everyday reality.
The second defining moment: the day in 8th grade when the handsome, charismatic Johnny rescued him from the bullies and then made the startling suggestion that they start a band together. Harry discovered that playing music transported him out of his nightmare of a world, and he finally had something that compelled people to look beyond his physical appearance. Harry's description of his life in his essay is both humorous and heart-wrenching. He had a steeper road to climb than the average kid, but he ends up learning something about personal power, friendship, first love, and how to fit in the world. While he's looking back at the moments that have shaped his life, most of this story takes place while Harry is in high school and the summer after he graduates.
Despite his dreams of hipster rock glory, Ari Abramson's band, the Tribe, is more white bread than indie-cred. Made up of four suburban teens from a wealthy Jewish school, their Mötley Crüe is about as hardcore as SAT prep and scripture studies.
But after a one-song gig at a friend's Bar Mitzvah—a ska cover of "Hava Nagilah"—the Tribe's popularity erupts overnight. Now, Ari is forced to navigate a minefield of inflated egos, misplaced romance, and the shallowness of indie-rock elitism. It's a hard lesson in the complex art of playing it cool.
Dominique is a high school junior from a gritty neighborhood in Trenton, where she and her mom are barely getting by.
Ben is a musical prodigy from the Upper East Side, a violinist at a top conservatory with obsessive talent and a brilliant future.
When Dom's class is taken to hear a concert at Carnegie Hall, she expects to be bored out of her mind. But then she sees the boy in the front row playing violin like his life depends on it—and she is transfixed.
Posing as an NYU student, Dom sneaks back to New York City to track down Ben Tristan, a magnetic genius who whisks her into a fantasy world of jazz clubs and opera, infatuation and possibility. Each sees something in the other that promises to complete them.
But as Dom's web of lies grows, so does Ben's need to conquer Beethoven's famous Kreutzer Sonata. Ben's genius, which captivates Dominique, conceals a secret, and the challenges of Dom's life may make it difficult for her to help him.
In September 1941, Adolf Hitler's Wehrmacht surrounded Leningrad in what was to become one of the longest and most destructive sieges in Western history—almost three years of bombardment and starvation that culminated in the harsh winter of 1943–1944. More than a million citizens perished. Survivors recall corpses littering the frozen streets, their relatives having neither the means nor the strength to bury them. Residents burned books, furniture, and floorboards to keep warm; they ate family pets and—eventually—one another to stay alive. Trapped between the Nazi invading force and the Soviet government itself was composer Dmitri Shostakovich, who would write a symphony that roused, rallied, eulogized, and commemorated his fellow citizens—the Leningrad Symphony, which came to occupy a surprising place of prominence in the eventual Allied victory.
This is the true story of a city under siege: the triumph of bravery and defiance in the face of terrifying odds. It is also a look at the power—and layered meaning—of music in beleaguered lives. Symphony for the City of the Dead is a masterwork thrillingly told and impeccably researched by National Book Award–winning author M.T. Anderson.
For sixteen-year-old Tiffany Sly, life hasn't been safe or normal for a while. Losing her mom to cancer has her a little bit traumatized and now she has to leave her hometown of Chicago to live with the biological dad she's never known.
Anthony Stone is a rich man with four other daughters—and rules for every second of the day. Tiffany tries to make the best of things, but she doesn't fit into her new luxurious, but super-strict, home—or get along with her standoffish sister London. The only thing that makes her new life even remotely bearable is the strange boy across the street. Marcus McKinney has had his own experiences with death, and the unexpected friendship that blossoms between them is the only thing that makes her feel grounded.
But Tiffany has a secret. Another man claims he's Tiffany's real dad—and she has only seven days before he shows up to demand a paternity test and the truth comes out. With her life about to fall apart all over again, Tiffany finds herself discovering unexpected truths about her father, her mother and herself, and realizing that maybe family is in the bonds you make—and that life means sometimes taking risks.
Making friends has never been Elise Dembowski's strong suit. All throughout her life, she's been the butt of every joke and the outsider in every conversation. When a final attempt at popularity fails, Elise nearly gives up.
Then she stumbles upon a warehouse party where she meets Vicky, a girl in a band who accepts her; Char, a cute, yet mysterious disc jockey; Pippa, a carefree spirit from England; and most importantly, a love for DJing.
Told in a refreshingly genuine and laugh-out-loud funny voice, Leila Sales's This Song Will Save Your Life is a powerful young adult coming of age novel is an exuberant story about identity, friendship, and the power of music to bring people together.
Michael is unsure about most things. Go to college? Enlist in the military? Break up with his girlfriend? All big question marks. He is living for the moment, and all he wants is to enjoy a few days at the biggest concert of the summer.
Cora lives in the town hosting the music festival. She's volunteering in the medical tent. She's like that, always the good girl. But there is something in the air at this concert, and suddenly Cora finds herself wanting to push her own boundaries.
When Michael and Cora meet, sparks fly, hearts race, and all the things love songs are written about come true. And they've got three days of the most epic summer ahead of them…
Neil plays guitar with his family's band, the Family McClintock, even though he can't stand the Celtic music they play, he doesn't dance, he hates the outfits, and every single performance reminds him that he isn't as talented as the rest of the family.
When his buddy Bert convinces him to form a rock band and enter a local talent show, Neil's playing improves and everyone notices, including a girl who shares his musical interests. He starts to think that all those years of practice might come in handy after all. But it all comes to a head when Neil has to choose between an important gig with the family band and the talent show. He's only sure of one thing: whatever he decides to do, he's going to be letting someone down.
A shy, rule-following teen winds up joining a local rock band in this laugh-out-loud, heartfelt coming-of-age novel.
Victoria Cruz inhabits two worlds: In one, she is a rock star, thrashing the stage with her husky voice and purple-streaked hair. In the other, currently serving as her reality, Victoria is a shy teenager with overprotective Cuban parents, who sleepwalks through her life at the prestigious Evanston Academy. Unable to overcome the whole paralyzing-stage-fright thing, Victoria settles for living inside her fantasies, where nothing can go wrong and everything is set to her expertly crafted music playlists.
But after a chance encounter with an unattainably gorgeous boy named Strand, whose band seeks a lead singer, Victoria is tempted to turn her fevered daydreams into reality. To do that, she must confront her insecurities and break away from the treadmill that is her life. Suddenly, Victoria is faced with the choice of staying on the path she's always known and straying off-course to find love, adventure, and danger.
Now is not the time for Carmen to fall in love. And Jeremy is hands-down the wrong guy for her to fall for. He is infuriating, arrogant, and the only person who can stand in the way of Carmen getting the one thing she wants most: to win the prestigious Guarneri competition. Carmen's whole life is violin, and until she met Jeremy, her whole focus was winning. But what if Jeremy isn't just hot…what if Jeremy is better?
Carmen knows that kissing Jeremy can't end well, but she just can't stay away. Nobody else understands her—and riles her up—like he does. Still, she can't trust him with her biggest secret: She is so desperate to win, she takes anti-anxiety drugs to perform, and what started as an easy fix has become a hungry addiction. Carmen is sick of not feeling anything on stage and even sicker of always doing what she's told, doing what's expected.
Sometimes being on top just means you have a long way to fall…
Seventeen-year-old Mira has always danced to her own beat. A music prodigy in a family of athletes, she'd rather play trumpet than play ball—and with her audition to a prestigious jazz conservatory just around the corner (and her two best friends at music camp without her), she plans to spend the summer focused on jazz and nothing else.
She only goes to the warehouse party in a last-ditch effort to bond with her older sister. Instead, she falls in love with dance music, DJing…and Derek, a gorgeous promoter who thinks he can make her a star. Suddenly trumpet practice and old friendships are taking a backseat to packed dance floors and sun-soaked music festivals, outsized personalities and endless beats.
But when a devastating tragedy plunges her golden summer into darkness, Mira discovers just how little she knows about her new boyfriend, her old friends, and even her own sister. The music brought them together. But will it also tear them apart?
A dancer driven to succeed.
A musical prodigy attempting to escape his past.
The summer they share.
And the moment it all goes wrong.
Dance is Soledad Reyes's life. About to graduate from Miami's Biscayne High School for the Performing Arts, she plans on spending her last summer at home teaching in a dance studio, saving money, and eventually auditioning for dance companies. That is, until fate intervenes in the form of fellow student Jonathan Crandall who has what sounds like an outrageous proposition: Forget teaching. Why not spend the summer performing in the intense environment of the competitive drum and bugle corps? The corps is going to be performing Carmen, and the opportunity to portray the character of the sultry gypsy proves too tempting for Soledad to pass up, as well as the opportunity to spend more time with Jonathan, who intrigues her in a way no boy ever has before.
But in an uncanny echo of the story they perform every evening, an unexpected competitor for Soledad's affections appears: Taz, a member of an all-star Spanish soccer team. One explosive encounter later Soledad finds not only her relationship with Jonathan threatened, but her entire future as a professional dancer.
In Wild Awake, Hilary T. Smith's exhilarating and heart-wrenching YA debut novel, seventeen-year-old Kiri Byrd has big plans for her summer without her parents. She intends to devote herself to her music and win Battle of the Bands with her bandmate and best friend, Lukas. Perhaps then, in the excitement of victory, he will finally realize she's the girl of his dreams.
But a phone call from a stranger shatters Kiri's plans. He says he has her sister's stuff—her sister, Sukey, who died five years ago. This call throws Kiri into a spiral of chaos that opens old wounds and new mysteries.
The best songs come from broken hearts.
Bird Barrett has grown up on the road, singing backup in her family's bluegrass band and playing everywhere from Nashville, Tennessee, to Nowhere, Oklahoma. But one fateful night, when Bird fills in for her dad by singing lead, a scout in the audience offers her a spotlight all her own.
Soon Bird is caught up in a whirlwind of songwriting meetings, recording sessions, and music-video shoots. Her first single hits the top twenty, and suddenly fans and paparazzi are around every corner. She's even caught the eye of her longtime crush, fellow roving musician Adam Dean. With Bird's star on the rise, though, the rest of her life falls into chaos as tradition and ambition collide. Can Bird break out while staying true to her roots?
In a world of glamour and gold records, a young country music star finds her voice.
You want ninety? Fine, I'll give you ninety. I'll give them to you coming and going.
Teen rocker Ritchie Sudden is pretty sure his life has just jumped the shark. Except he hates being called a teen, his band doesn't play rock, and "jumping the shark" is yet another dumb cliché. Part of Ritchie wants to drop everything and walk away. Especially the part that's serving ninety days in a juvenile detention center.
Telling the story of the year leading up to his arrest, Ritchie grabs readers by the throat before (politely) inviting them along for the (max-speed) ride. A battle of the bands looms. Dad split about five minutes before Mom's girlfriend moved in. There's the matter of trying to score with the dangerously hot Ravenna Woods while avoiding the dangerously huge Spence Proffer—not to mention just trying to forget what his sister, Beth, said the week before she died.
This lyrical biography explores the life and art of Yoko Ono, from her childhood haiku to her avant-garde visual art and experimental music. An outcast throughout most of her life, and misunderstood by every group she was supposed to belong to, Yoko always followed her own unique vision to create art that was ahead of its time and would later be celebrated. Her focus remained on being an artist, even when the rest of world saw her only as the wife of John Lennon.
Love this list of YA books about music and want more music titles in your life? Check out these 50 must-read books about music.