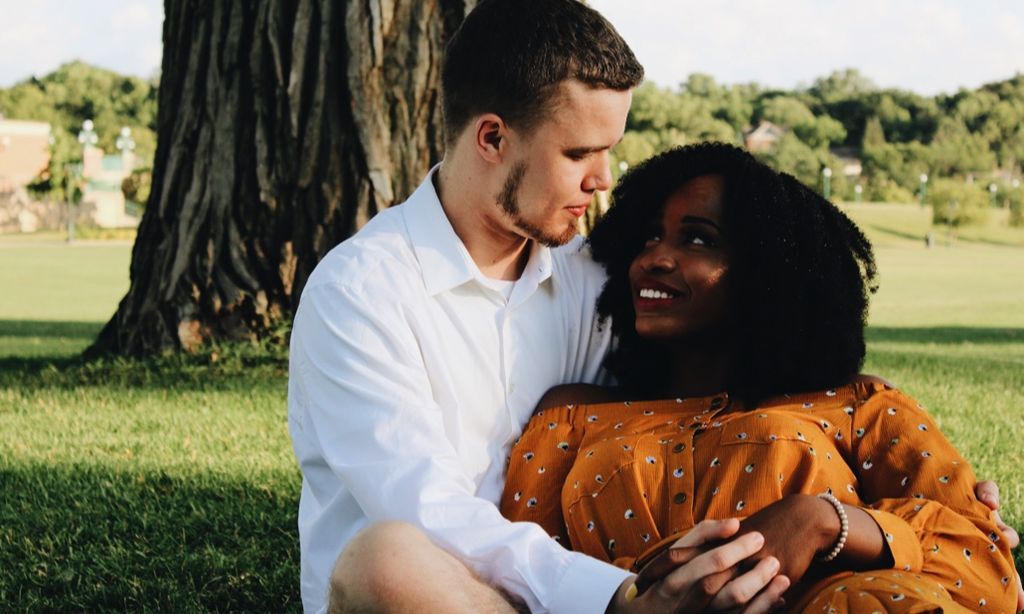 Sponsored
3 on a YA Theme: YA Books About Interracial Couples to Commemorate Loving vs Virginia
This list of YA books about interracial couples is sponsored by Amazon Publishing.
From the author of The Hundredth Queen series comes an enchanting fantasy novel about a girl with a clock heart. Everley Donovan is the lone survivor of her family's unexplained assassination, but she was saved by an ingeniously crafted clockwork heart. Now, every tick reminds her that time is running out to solve the mystery of her family's tragic past and claim her astonishing destiny. Time is her only hope. It could also become her executioner. Read Before the Broken Star by Emily R. King.
---
Today marks the 52nd anniversary of the Supreme Court decision in the case of Loving vs Virginia, which found that the state of Virginia's law against interracial marriage violated the 14th Amendment. This ruling set a precedent in the U.S., striking down laws in other states against interracial marriage. This was a major win for Black Americans, the Civil Rights Movement, and all Americans of color. Loving vs Virginia was even cited in the 2015 Supreme Court decision legalizing same-sex marriage. Here are four YA books about interracial couples to commemorate Loving vs Virginia!
Loving vs. Virginia: A Documentary Novel of the Landmark Civil Rights Case by Patricia Hruby Powell and Shadra Strickland
This "documentary novel" tells the story of the real-life couple behind the landmark case, Richard and Mildred Loving. Meticulously researched and containing ephemera pertaining to the case and the Lovings' case, the free verse novel chronicles the love that blossomed between two teens and faced obstacle after obstacle before emerging triumphant.
If You Come Softly by Jacqueline Woodson
As relevant now as it was when first published 20 years ago, Woodson's novel follows a Black teen, Jeremiah, and a white Jewish teen, Ellie, who fall in love in the halls of their Manhattan high school. They fall hard and fast for each other, despite their differences. But the strength of their love is tested when all the world only focuses on what makes them different from each other.
Not Now, Not Ever by Lily Anderson
If you're looking for a romcom about an interracial couple, Lily Anderson delivers! Ever, a Black teen, is looking forward to escaping her controlling family and attending an academically elite summer program where she can study science fiction. Her summer doesn't go as planned, with twists worthy of Oscar Wilde in The Importance of Being Earnest, but one very big plus to the summer: she falls for Brandon, a nerdy white guy who prefers a typewriter to a laptop. Their romance is so sweet, and perfectly paced.
Color outside the Lines: Stories About Love edited by Sangu Mandanna
Get this YA anthology on your radar! Releasing in November, it contains 15 short stories that deal with the wonderful (and sometimes complex) dynamics of falling in love with someone of a different race. This anthology features LGBTQ+ stories and has an amazing line-up of authors, including Samira Ahmed, Elsie Chapman, Lauren Gibaldi, Lydia Kang, Michelle Ruiz Keil, Lori Lee, Sangu Mandanna, L.L. McKinney, Anna-Marie McLemore, Danielle Paige, fellow Rioter Karuna Riazi, Caroline Tung Richmond, Adam Silvera, Tara Sim, fellow Rioter Eric Smith, and Kelly Zekas and Tarun Shanker.
Want more "3 On A YA Theme" posts? Gotcha covered.