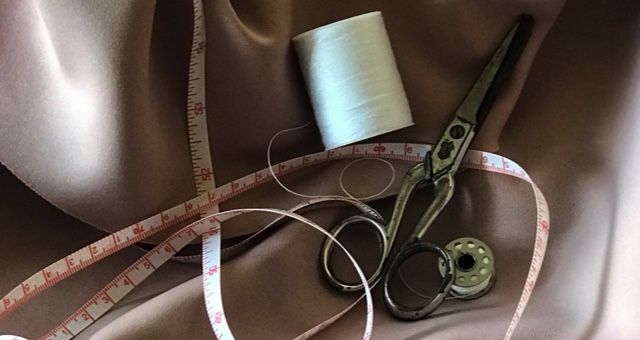 Lists
YA Books About Fashion Design
This list of YA books about fashion is sponsored by Book Riot's new literary fiction podcast Novel Gazing.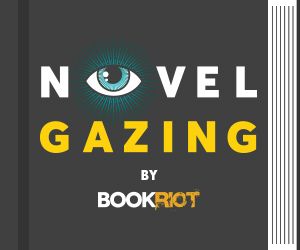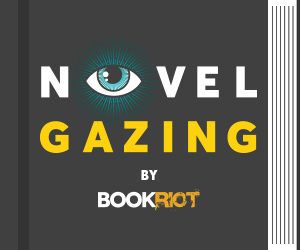 Novel Gazing is your destination for all things literary fiction, bringing you news from the world of fiction, and recommendations for under the radar reads, works in translation, buzzy books, and more. Stay in the know, expand your TBR and your view of literary fiction, and, of course, have some laughs with hosts Mary Kay McBrayer and Louise Johnson. Novel Gazing is a biweekly show available wherever you get your podcasts–go listen to episode one now!
---
There are plenty of YA contemporary books about the love of fashion and teens trying to break into the fashion industry. However, I've noticed a few books pop up on my radar lately about the love of fashion and design in a fantastical setting, which is pretty cool. I love reading about how design and fantasy worlds meet—the creativity is exciting, and the descriptions of clothing are lush. Here are three speculative YA books about fashion, set in Paris and worlds beyond!
A Dress for the Wicked by Autumn Krause
Emmaline Watkins may be from a sleepy town, but she loves the latest fashions that come from the capital city. When the most prestigious fashion house opens up a design competition to all girls in the country, Emmaline is eager to enter—but finds that the realities of fashion and competition are much darker than she ever could have imagined. She has the vision and talent to win, but does she have what it takes to survive in a cutthroat fashion world?
Spin the Dawn by Elizabeth Lim
Maia Tamarin is a daughter of a famous tailor, working as a seamstress and dreaming of designing and dressing people of renown. When a royal messenger summons her ailing father to court, she poses as her brother and takes her father's place. Once there, Maia finds herself in the center of a competitive environment in the palace, tasked with designing impossible dresses and under suspicion by the court magician.
The Prince and the Dressmaker by Jen Wang
Although this isn't straight up fantasy (more like pseudo-historical), this is a fantastic non-contemporary graphic novel about Prince Sebastian, who must find a wife, but instead is far more interested in finding the perfect dressmaker to dress him in gorgeous dresses as his alias, Lady Crystallia, a new fashion icon. He finds Frances, a brilliant dressmaker who is happy to help her friend…but what happens when she is tired of being Sebastian's secret weapon?
---
What are your favorite books about fashion? Let us know on Twitter or Instagram!
Want more "3 On A YA Theme" posts? Gotcha covered.