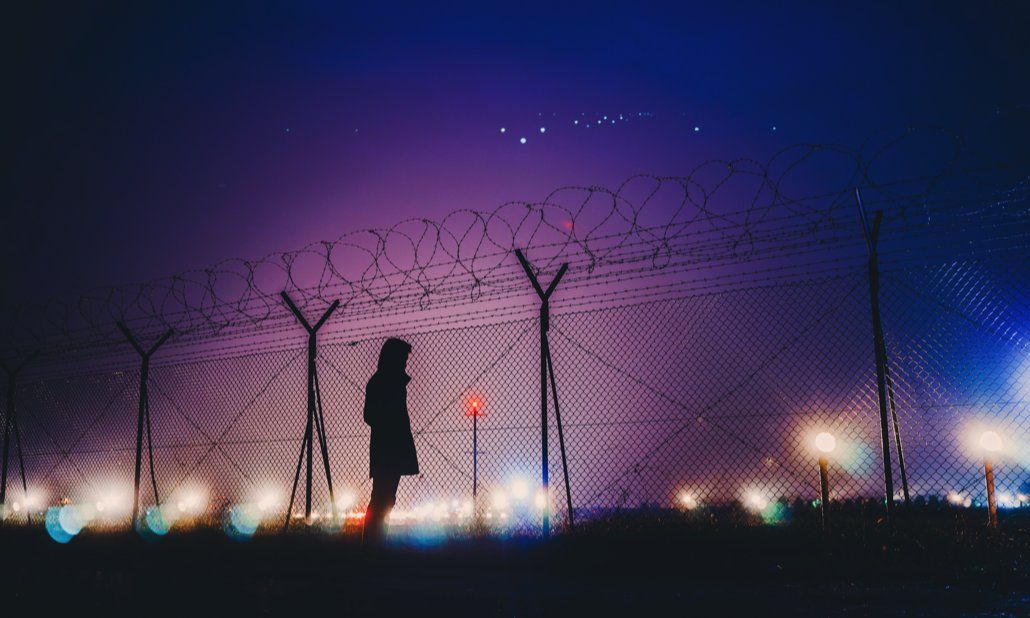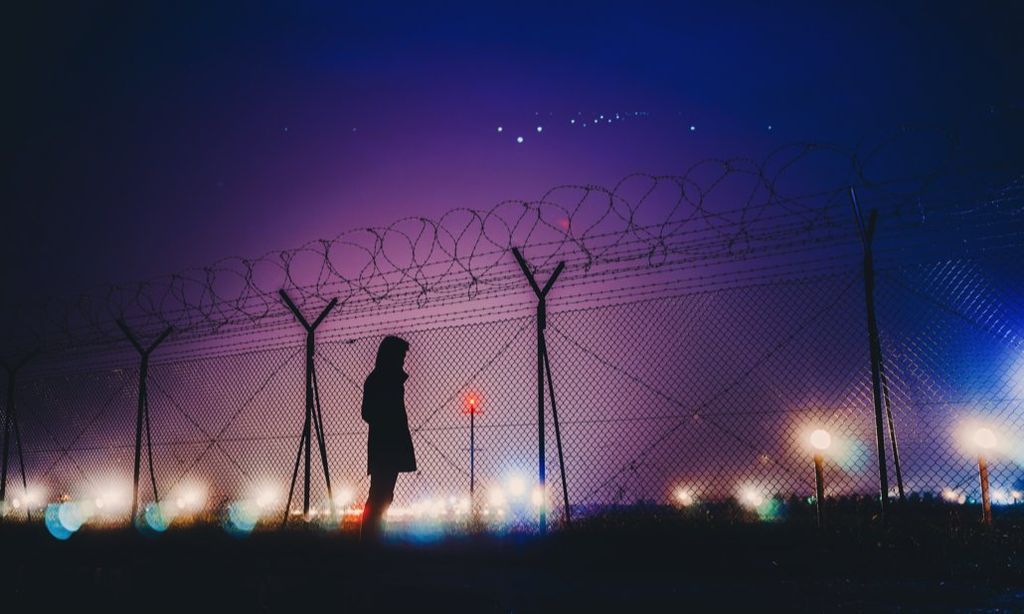 This content contains affiliate links. When you buy through these links, we may earn an affiliate commission.
Divorce might seem like it's fairly common culturally, but YA books about divorce are not.
Growing up, one of the reasons I related so much to Dawn from The Baby-Sitters Club was that her parents were divorced. Mine had divorced when I was young, and I spent much of my young life shuffling between two homes. One was mine—I lived there with my mom and grandparents during the week—and one was where I'd visit—where my dad lived with his new wife and (eventual) new kids. Despite the fact that the '90s were a time when more families had divorced parents, I found myself to be among the few my age who had these two separate lives. I didn't like it, and when I made the decision to cut ties with my dad in high school, I never looked back.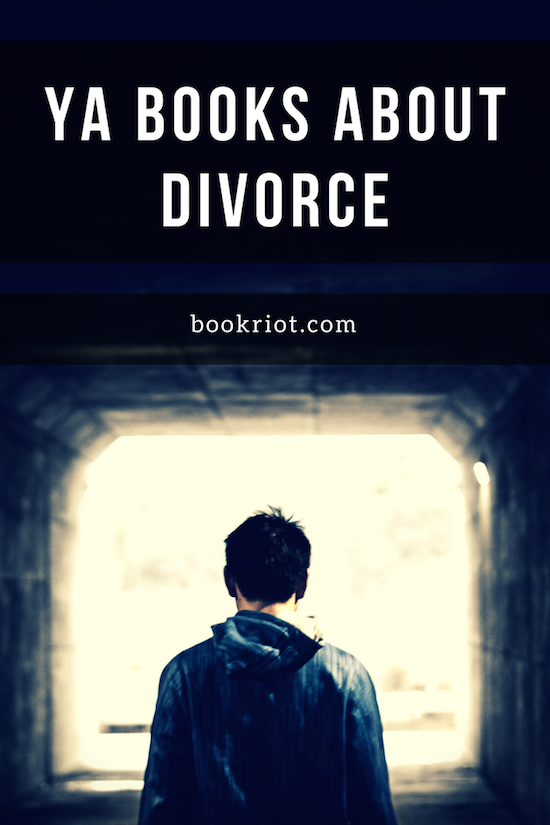 Today, when I see YA books about divorce, I feel a sense of connection to those young protagonists, but more, I feel thrilled that teens see themselves in more of the books they're reading. It might not be representative of the reality of a 40–50% divorce rate in America, but it's seen more now than it was even a decade or two ago.
Divorce is wide-ranging. In some instances, it's clean and amicable. In others, it's messy and complex and unwittingly puts children in the middle. The books below showcase a variety of flavors of what divorce looks and feels like, both when the split is new and fresh and when it's been a long-time part of a teen's life.
Worth noting: some of the divorces showcased in these books aren't apparent from the start. I don't believe divorce to be a spoiler-type situation, but it can become a significant plot point within these books without being clear from the description. Likewise, not all of these books may end with a finalized divorce, but the family struggles with that decision play a significant role.
These YA books about divorce range from new titles to more classic, offering up both frontlist and backlist stories with teen voices that will resonate.
Divorce in YA Books
Boy by Blake Nelson
In the style of Blake Nelson's cult favorite, Girl, comes a brand-new story about the moments in life that change how you see everything and everyone you always thought you knew—including yourself.
Every school has them: the cool kids. The insiders. Gavin Meeks is one of them. He lives an easy life of parties, girls, snowboarding adventures and whatever else comes his way.
But when dark, dramatic Antoinette crash-lands at Evergreen High, the entire school feels the impact. Antoinette has seen things, been places, experienced deep tragedy first-hand. She's not just a rebel, she's a force of nature. Gavin, for one, is captivated and is soon pursuing interests he never knew he had. With a camera in hand, he finds a way to express his own truth, including his feelings for his favorite subject: Antoinette.
The Congo is a dangerous place, even for people who are trying to do good.
When one girl has to follow her mother to her sanctuary for bonobos, she's not thrilled to be there. It's her mother's passion, and she'd rather have nothing to do with it. But when revolution breaks out and their sanctuary is attacked, she must rescue the bonobos and hide in the jungle. Together, they will fight to keep safe, to eat, and to survive.
Fade Out by Nova Ren Suma
If this were a movie, you'd open to the first page of this book and be transported to a whole other world. Everything would be in black and white, except maybe for the girl in pink polka-dot tights, and this really great music would start to swell in the background. All of a sudden, you wouldn't be able to help it—you'd be a part of the story, you'd be totally sucked in. You'd be in this place, filled with big lies, mysterious secrets, and a tween girl turned sleuth…
Zoom in on thirteen-year-old Dani Callanzano. It's the summer before eighth grade, and Dani is stuck in her nothing-ever-happens town with only her favorite noir mysteries at the Little Art movie theater to keep her company.
But one day, a real-life mystery begins to unravel—at the Little Art! And it all has something to do with a girl in polka-dot tights…Armed with a vivid imagination, a flair for the dramatic, and her knowledge of all things Rita Hayworth, Dani sets out to solve the mystery, and she learns more about herself than she ever thought she could.
Caroline Sands has never been particularly good at making friends. And her parents' divorce and the move to Arizona three years ago didn't help. Being the new girl is hard enough without being socially awkward too. So out of desperation and a desire to please her worried mother, Caroline invented a whole life for herself—using characters from Felicity, an old show she discovered online and fell in love with.
But now it's time for Caroline to go off to college and she wants nothing more than to leave her old "life" behind and build something real. However, when her mother discovers the truth about her manufactured friends, she gives Caroline an ultimatum: Prove in this first semester that she can make friends of the nonfictional variety and thrive in a new environment. Otherwise, it's back to living at home—and a lot of therapy.
Armed with nothing more than her resolve and a Felicity-inspired plan, Caroline accepts the challenge. But she soon realizes that the real world is rarely as simple as television makes it out to be. And to find a place where she truly belongs, Caroline may have to abandon her script and take the risk of being herself.
Teenage twins Ysabel and Justin Nicholas are lucky. Ysabel's jewelry designs have already caught the eyes of the art world and Justin's intelligence and drive are sure to gain him entrance into the most prestigious of colleges. They even like their parents. But their father has a secret—one that threatens to destroy the twins' happy family and life as they know it.
Over the course of spring break, Ysabel and Justin will be forced to come to terms with their dad's new life, but can they overcome their fears to piece together their happy family again?
Ramiro Lopez and Jake Upthegrove don't appear to have much in common. Ram lives in the Mexican-American working-class barrio of El Paso called "Dizzy Land." His brother is sinking into a world of drugs, wreaking havoc in their household. Jake is a rich West Side white boy who has developed a problem managing his anger. An only child, he is a misfit in his mother's shallow and materialistic world. But Ram and Jake do have one thing in common: They are lost boys who have never met their fathers. This sad fact has left both of them undeniably scarred and obsessed with the men who abandoned them. As Jake and Ram overcome their suspicions of each other, they begin to move away from their loner existences and realize that they are capable of reaching out beyond their wounds and the neighborhoods that they grew up in. Their friendship becomes a healing in a world of hurt.
As their senior year approaches, four diverse friends joined by their weekly Dungeons & Dragons game struggle to figure out real life. Archie's trying to cope with the lingering effects of his parents' divorce, Mari's considering an opportunity to contact her biological mother, Dante's working up the courage to come out to his friends, and Sam's clinging to a failing relationship. The four eventually embark on a cross-country road trip in an attempt to solve—or to avoid—their problems.
Told in the narrative style of Akira Kurosawa's RASHOMAN, AN INFINITE NUMBER OF PARALLEL UNIVERSES is at turns geeky, funny, and lyrical as it tells a story about that time in life when friends need each other to become more than just people that hang out.
It's the summer after his senior year, and Briggs Henry is out the door. He's leaving behind his ex-girlfriend and his parents' money troubles for Lake Michigan and its miles of sandy beaches, working a summer job as a personal assistant, and living in a gorgeous Victorian on the shore. It's the kind of house Briggs plans to buy his parents one day when he's a multi-millionaire. But then he gets there. And his eighty-four-year-old boss tells him to put on a suit for her funeral.
So begins a summer of social gaffes, stomach cramps, fraught beach volleyball games, moonlit epiphanies, and a drawer full of funeral programs. Add to this Abigail, the mystifying girl next door on whom Briggs's charms just won't work, and "the lake effect" is taking on a whole new meaning.
If you can't trust your friends, who CAN you trust?
Ruby's turning sixteen…but the day doesn't turn out as sweet as it's supposed to. Her long-lost father shows up, and Ruby doesn't want anything to do with him. She wants to hang out and eat cake with her friends—loyal Beth, dangerous Katherine, and gossipy Maria. They always have plenty of advice for her, and they have A LOT to say about her dad's return. But Ruby's not sure what to think or feel. Especially when a cute new boy named Charlie comes into the picture…and Ruby discovers not all of her friends are as truthful as they say they are.
Since her parents' bitter divorce, McLean and her dad, a restaurant consultant, have been on the move-four towns in two years. Estranged from her mother and her mother's new family, McLean has followed her dad in leaving the unhappy past behind. And each new place gives her a chance to try out a new persona: from cheerleader to drama diva. But now, for the first time, McLean discovers a desire to stay in one place and just be herself, whoever that is. Perhaps Dave, the guy next door, can help her find out.
What YA books about divorce do you recommend? Hit the comments to share your favorites.