Lists
Favorite Bookworms: YA Books About Bookish People
This list of YA books about book lovers is sponsored by The Library of Lost Things by Laura Taylor Namey.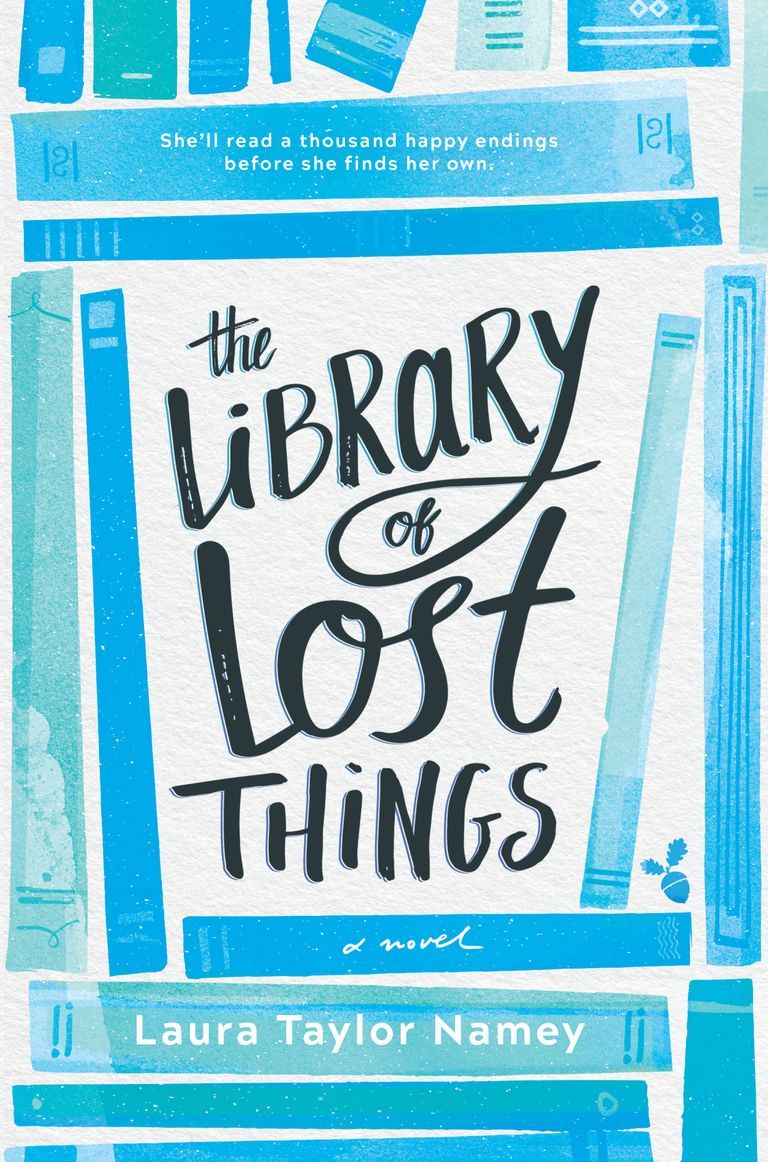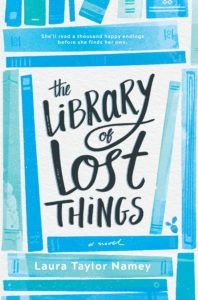 Darcy Wells would rather spend her life between the pages of books than deal with the crushing reality of her mother's hoarding. While Darcy is struggling to survive under the weight of mother's compulsive shopping, Asher Fleet, former teen pilot with an unexpectedly shattered future, walks into her local bookstore . . . and into her heart. For the first time in her life, Darcy doesn't have the right words. And securing her own happily-ever-after will mean she'll need to stop hiding and start living her own truth—even if it's messy.
---
As people who love books, we all cheer when we see ourselves represented. After all, a bookworm is one of the most relatable characters for most of us! In most books, we don't see our bookworm getting to sit and read, as we all wish we could. Instead, our bookish people are sent out into the world, having the adventures that inspire them inside the pages of a book. Here are some young adult favorites that are all about different kinds of bookish folks. YA books about bookish people will find their way into your bookworm heart quickly!
The Book Thief by Markus Zusak
This difficult and beautiful story from the depths of Nazi Germany reveals how books can transform a meager lifestyle into a mind-expanding experience. The writing in this book is poetry from start to finish. You'll see that the author (and the characters) are just as hungry for good books as you are.
Dear Haiti, Love Alaine by Maika Moulite and Maritza Moulite
A touching tribute to getting to know who you are through documents. This plucky narrator, Alaine, delves deep into family history while visiting Haiti for two months. She creates a fascinating path toward self-discovery and understanding. While not focused on books in particular, reading is a key component of Alaine's journey and a fascinating aspect of the story.
Geekerella by Ashley Poston
While technically focused on TV show nerdery, Geekerella tells a rollicking tale that is a love letter to fandoms of all kinds, including the ones that are most focused on books. You'll love the main character and her commitment to the stories of her life, and of course, fans of fairytales won't mind all the modernizations and allusions.
The Fault in Our Stars by John Green
Hazel and Augustus are living with cancer diagnoses and bond intensely over a book that holds them both in rapture. Getting to meet the author himself (!!!) becomes a major point in their personal growth in this book that showcases just how different your daydreams may be from reality.
Fangirl by Rainbow Rowell
This whole book is about being a big fan of a particular author! If you've ever experienced reading and rereading the same book, chatting over and over about the plot twists and the possible ambiguous angles, you'll love the story of Fangirl. If you haven't seen the world of fandom yourself, you'll certainly get a good taste of it in this popular YA book.
When Dimple Met Rishi by Sandhya Menon
Honestly, an incredibly charming romance. The story of Dimple and Rishi, with their love for web development and comics, will sweep you off your feet. In addition, the story shows an interesting perspective on arranged marriages and on coming-of-age stories. You'll like the way these characters are both fully themselves and fully embedded in their communities.
---
Not satisfied yet? What about these exciting options? Check out Your 40 Favorite Books About Books. Still not enough for you? Check out our 100 Must-Reads, Books About Books edition. Throughout Book Riot, you'll find lots of love for bookish people of all kinds, but books about books are some of our favorites!