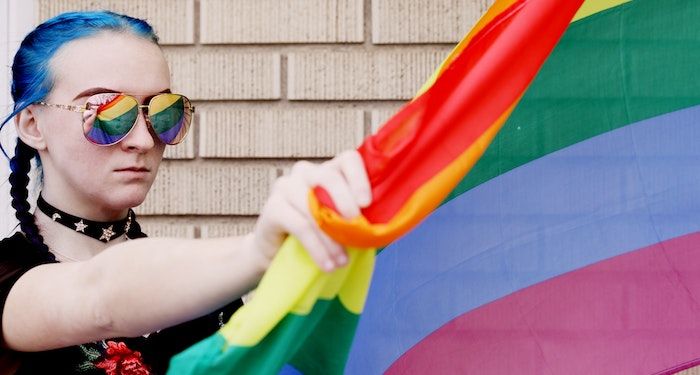 LGBTQ
5 YA Books About Fighting Biphobia
This content contains affiliate links. When you buy through these links, we may earn an affiliate commission.
Queer YA has changed so much in the 10+ years I've been reading it — which is a relief. We're no longer limited to "issue" books, and identities other than gay and lesbian have made their way to mainstream publishing. There are still improvements to be made, but it regularly shocks me what is possible in queer YA now. I remember when it was difficult to find any YA titles with a bisexual main character, so it was a surprise to me when I read three YA titles almost back-to-back that have discussions about bisexuality and biphobia that I've never seen in books before.
Follow Your Arrow by Jessica Verdi and I Think I Love You by Auriane Desombre both came out on March 2, and I read them for that week's All the Books podcast. Either one of them would have been a step forward in bi representation in YA, never mind both at once! Oddly enough, Perfect on Paper by Sophie Gonzales followed a week later, out on March 9. They all not only have bi main characters, but discuss the particular experiences of facing biphobia (internal and external) in a way I've rarely seen articulated in fiction — not just homophobia, but its own complicated kind of bigotry. This made me start thinking about other YA books that have also touched on this, and I wanted to put them into conversation. These all have bi women main characters, and most of them are in M/F relationships.
---
Did I miss any of your favorite books that combat biphobia? Let me know! And if you liked this post, check out: