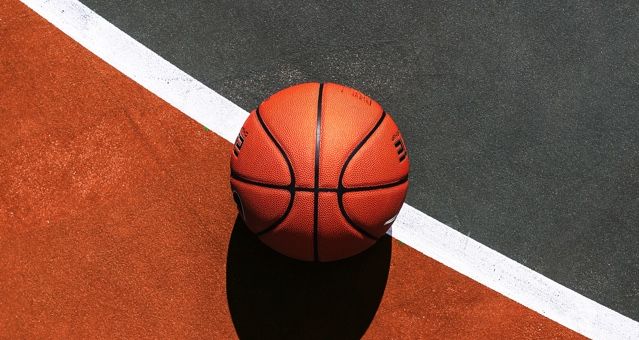 Lists
YA Books About Basketball
This list of YA books about basketball is sponsored by Lerner Books.
Teen life is hard enough, but for teens who are LGBTQ, it can be even harder. When do you decide to come out? How do you meet people to date? Queer is a humorous and honest guide that helps LGBTQ teens come out to friends and family, navigate their social life, figure out if a crush is also queer, and challenge bigotry and homophobia. Personal stories from the authors and sidebars on queer history provide relatable context. This completely revised and updated edition is a must-read for any teen who thinks they might be queer or knows someone who is.
---
Basketball is one of the very few sports that I can watch without fading away to complete boredom (sorry, sports fans!). I spent many falls watching middle school and high school basketball games, and so when I come across a good YA book that heavily features the game, I get nostalgic for all of the times spent cheering in the stands and attempting to improve my pathetic free throw. If you love sports YA books or just want some really great YA books about basketball (and other important life stuff!), check out these three reads!
Here to Stay by Sara Farizan
Bijan Majidi is a shy, nerdy student who's pretty decent at basketball, and is okay with flying under the radar a bit. When he gets put into a varsity game and makes the winning shot, suddenly he's getting a lot of attention…but not for his skill. Instead, he becomes a target for Islamophobia at his school when a cyber bully photoshops him to look like a terrorist. As Bijan navigates this new reality, he finds that some people are eager to rally in his support, but surprisingly, the people who are prejudiced are more difficult to discern than he ever could have imagined.
The Avant-Guards by Carly Usdin and Noah Hayes
In this fun YA comic series, Charlie is a recent transfer to an art school, hoping to leave behind her humiliating failure as a sports star at a state school. But it's not long before Liv, team captain of the school's barely functioning basketball team, is testing Charlie to join the team. Charlie doesn't want to slide back into her old days of competition and stress, but she also doesn't know where she belongs…but just maybe it's having fun with a new ragtag team of friends.
After the Shot Drops by Randy Ribay
Ribay is also the author of Patron Saints of Nothing, which is a finalist for the National Book Award! This earlier novel is about two friends, Bunny and Nasir, whose friendship is tested when Bunny gets a basketball scholarship to a fancy school and Nasir is left behind, hanging out with his cousin Wallace, who is in deep trouble. When Wallace turns to placing bets to try and get out of his situation, he places a best against Bunny and his success on the court…putting Nasir in an impossible situation.
---
Want more "3 On A YA Theme" posts? Gotcha covered.