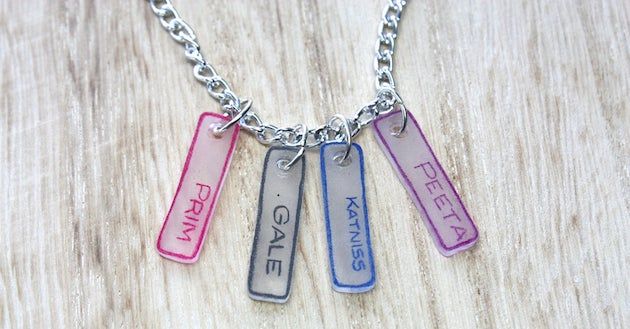 Book Fetish
Literary Bling: Check Out These Awesome YA Book Necklaces
One of the things I unabashedly love about the internet is that when someone is enthusiastic about something—in this particular case, YA books—there is rarely a shortage of goodies that declare that love. You can find all kinds of shirts dedicated to authors and books, mugs that proudly proclaim fandoms, and you can even don bling that highlights the love you have for whatever it is that makes your heart beat a little faster. Think: YA book necklaces.
I'm a daily jewelry wearer and always have on a pair of earrings (I love many of these bookish feminist earrings!) and some kind of necklace as well (I have indeed purchased one or two excellent book necklaces). So as someone who loves YA, poring over the latest in YA book necklaces made by the brilliant, talented, and creative fellow YA fans out there is such a treat.
Find below a collection of stellar YA book necklaces for so many stand-alones and franchises. These would make for some perfect gifts, either for yourself or someone else you love who loves YA.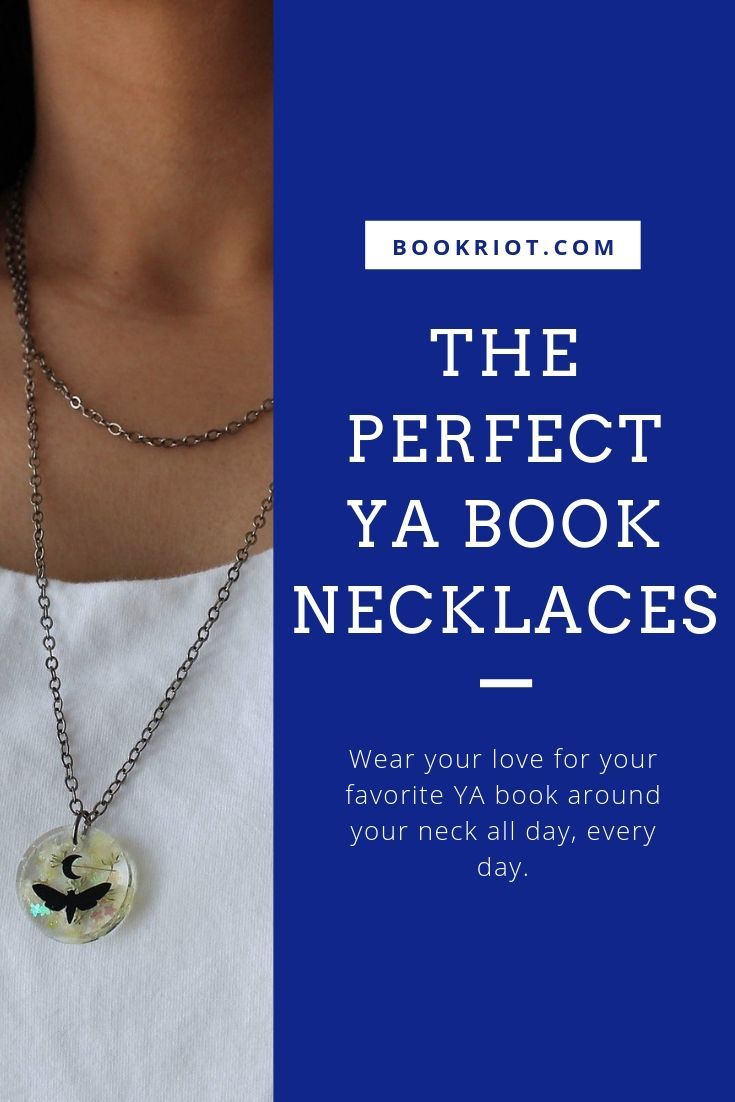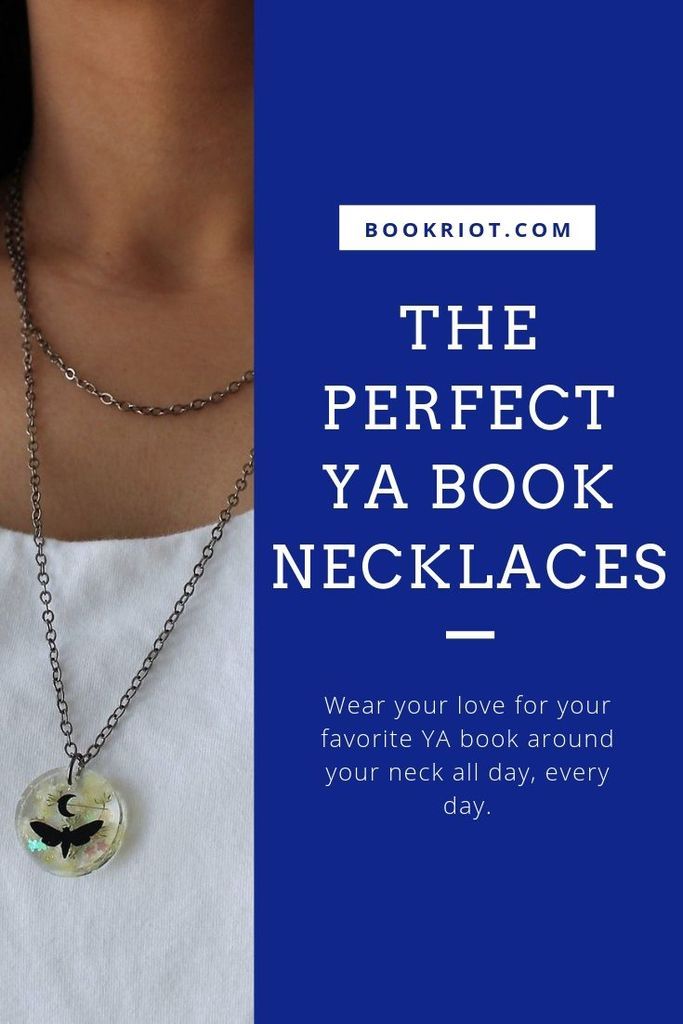 Amazing YA Book Necklaces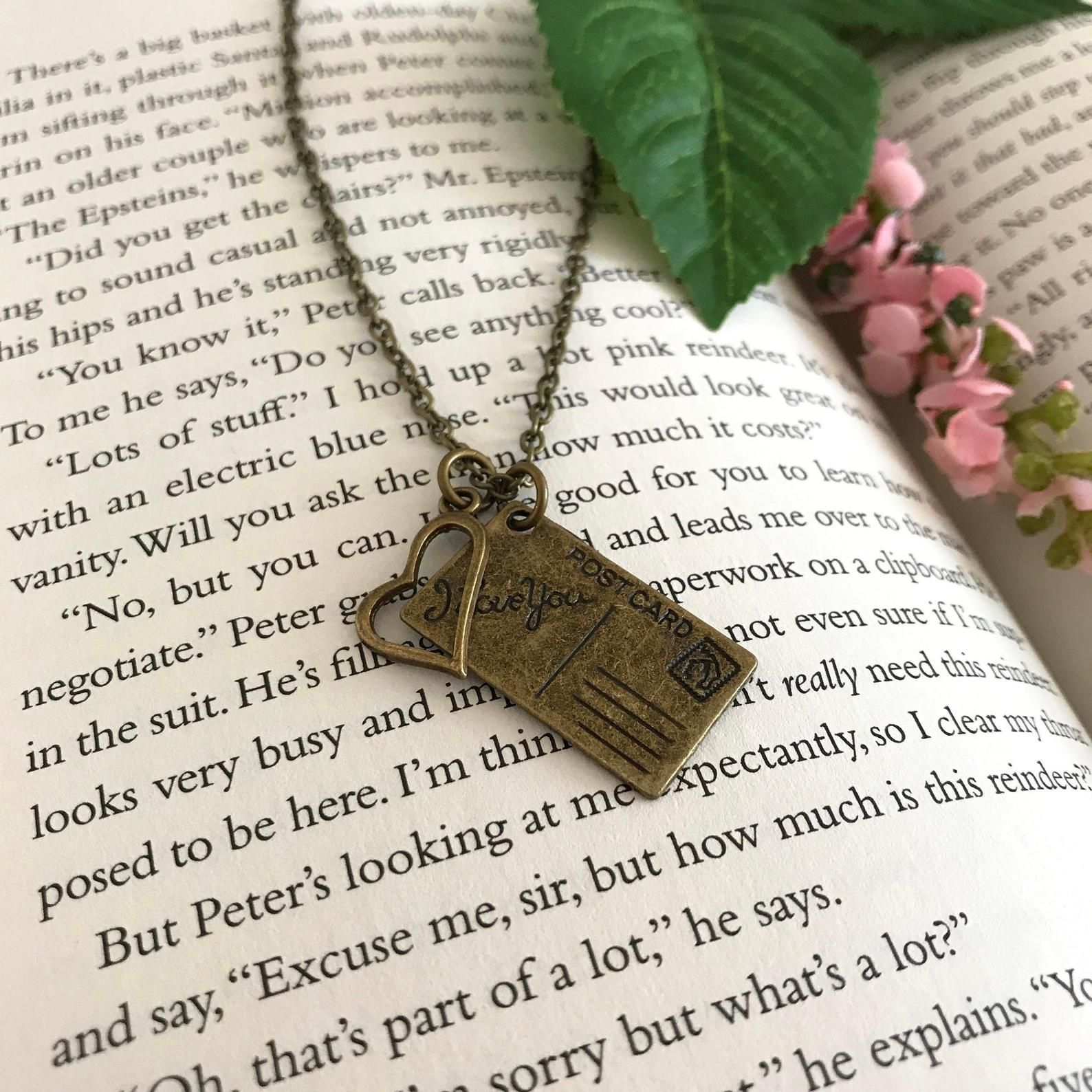 Can't get enough To All The Boys I've Loved Before? You'll want this postcard necklace in honor of Jenny Han's book-turned-Netflix-adaptation. $15.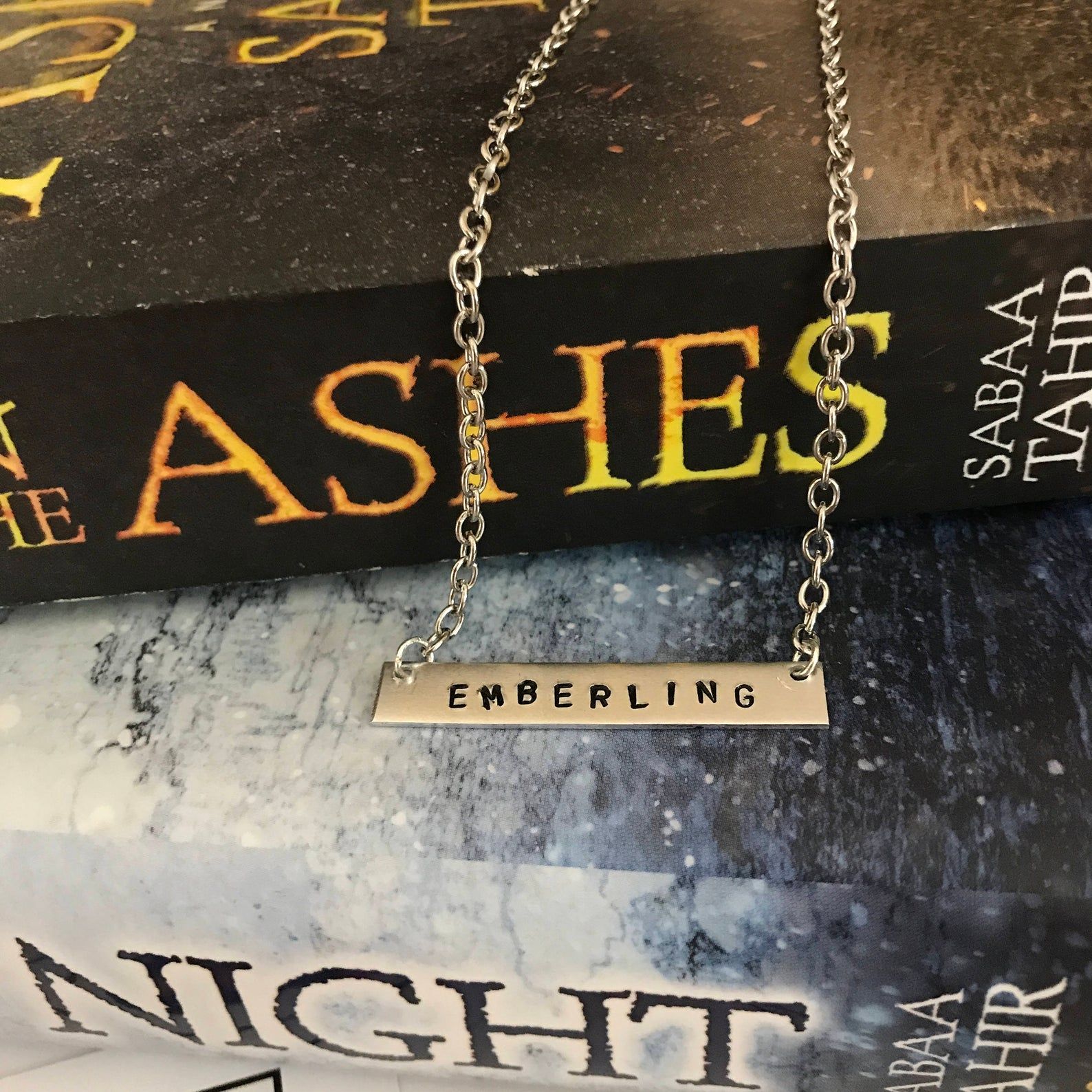 If you love An Ember In The Ashes, then you'll want to get your hands on this Emberling necklace and declare your loyalty. $15.
This Night Court necklace, in honor of Sarah J. Maas's books, is gorgeous. $14.50 and up.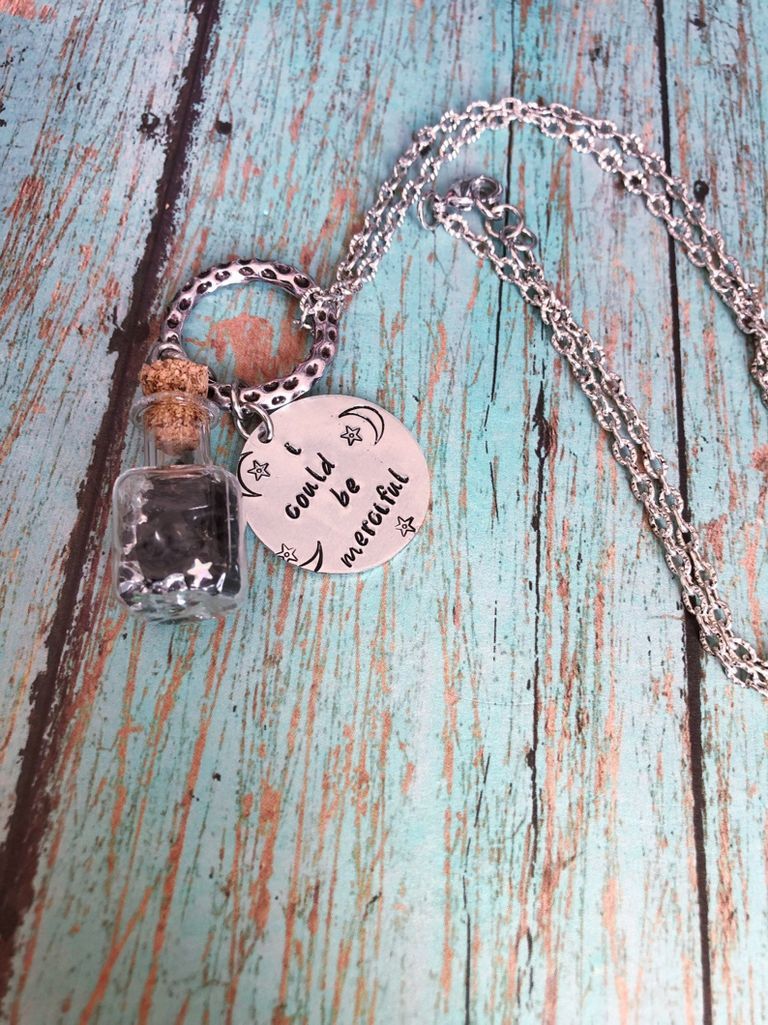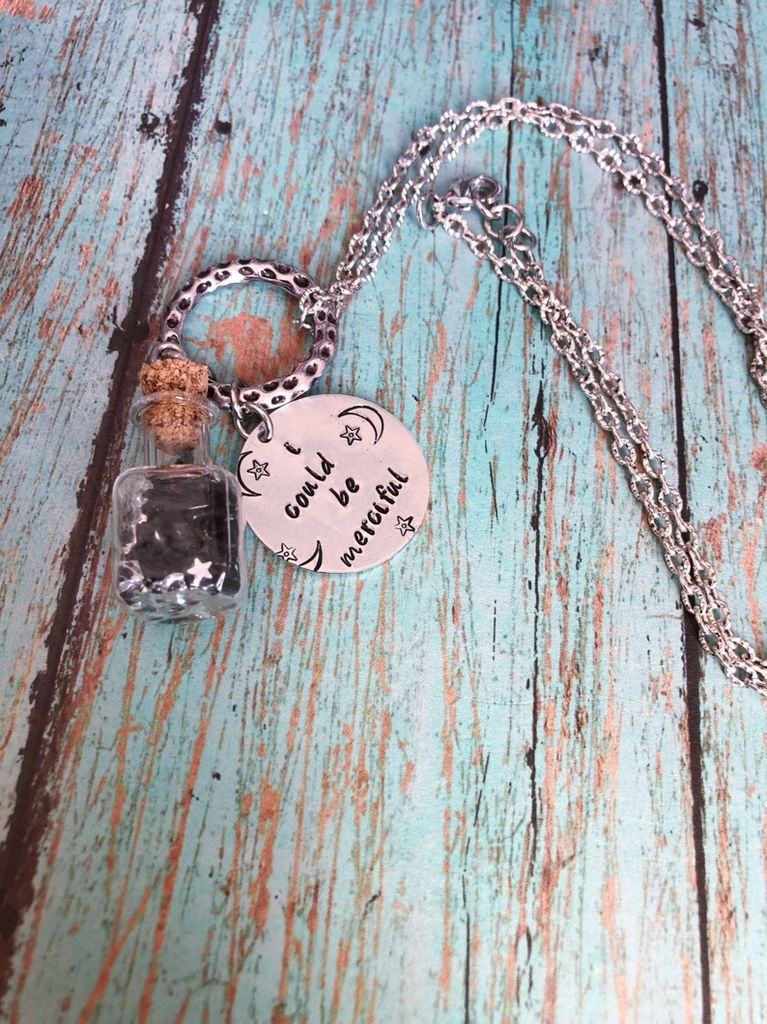 For fans of Leigh Bardugo, this "I could be merciful" necklace is one you won't want to miss. $14.
"If I cannot be better than them, I will become so much worse" quote necklace from Holly Black's The Cruel Prince. $11.60.
Percy Jackson might technically be more of a middle grade book, but I know so many YA readers who love the series that I needed to include this Camp Half Blood necklace. $16.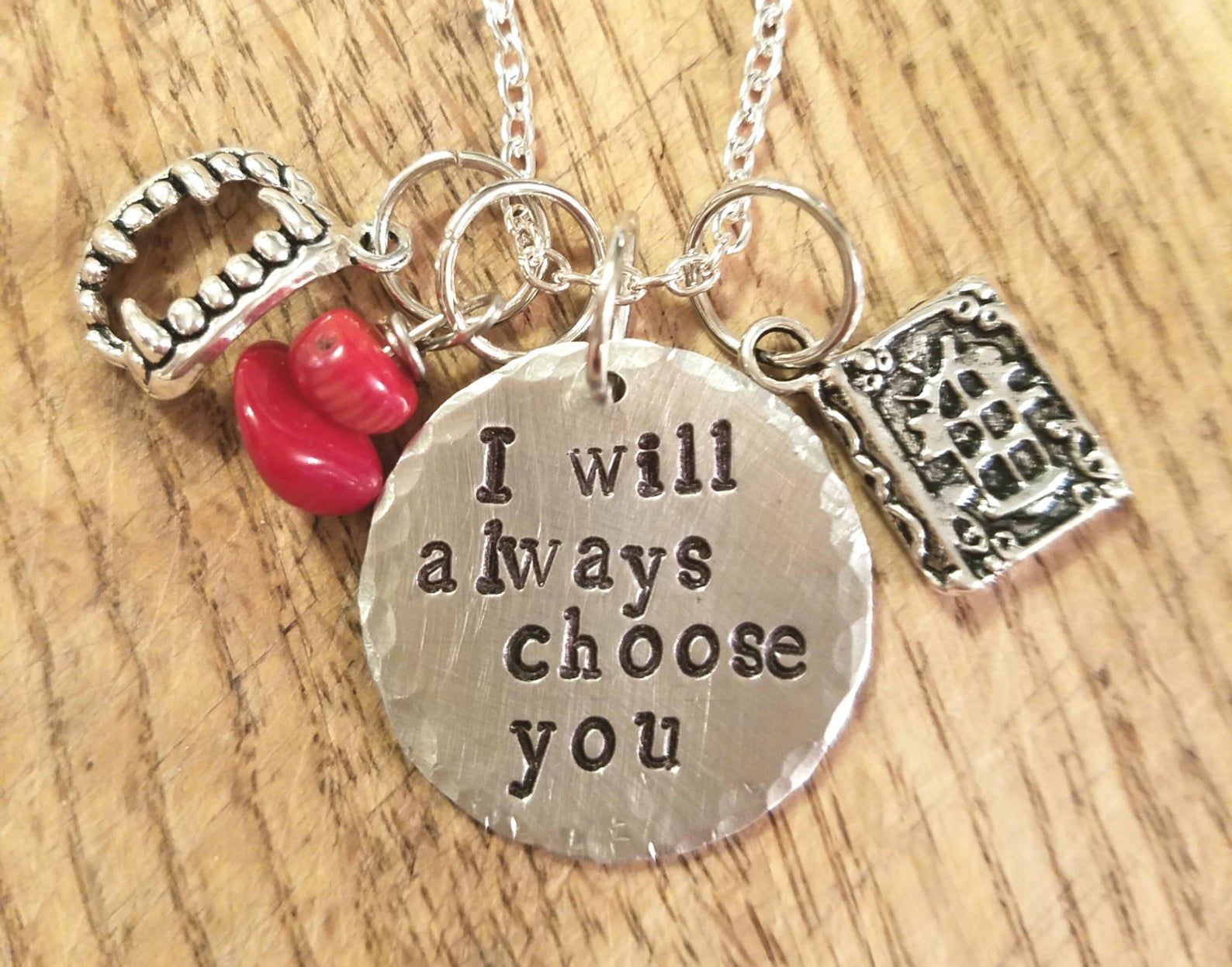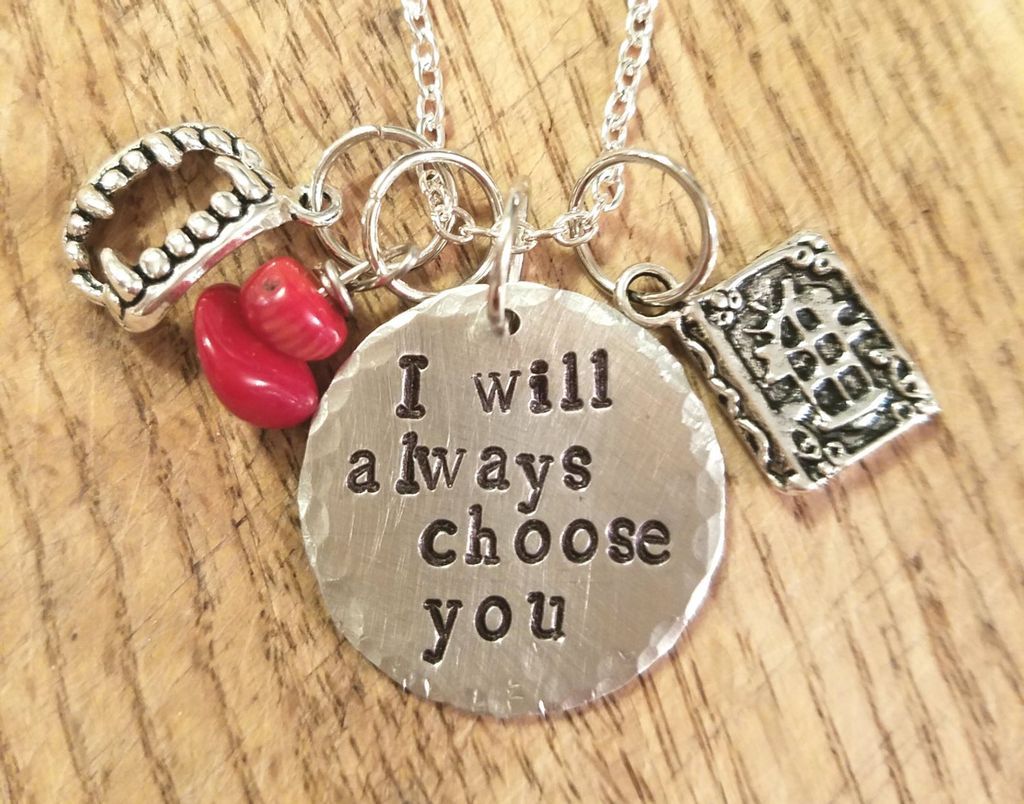 Vampires never die, so make sure you showcase your love for The Vampire Diaries with this fangtastic necklace. $23.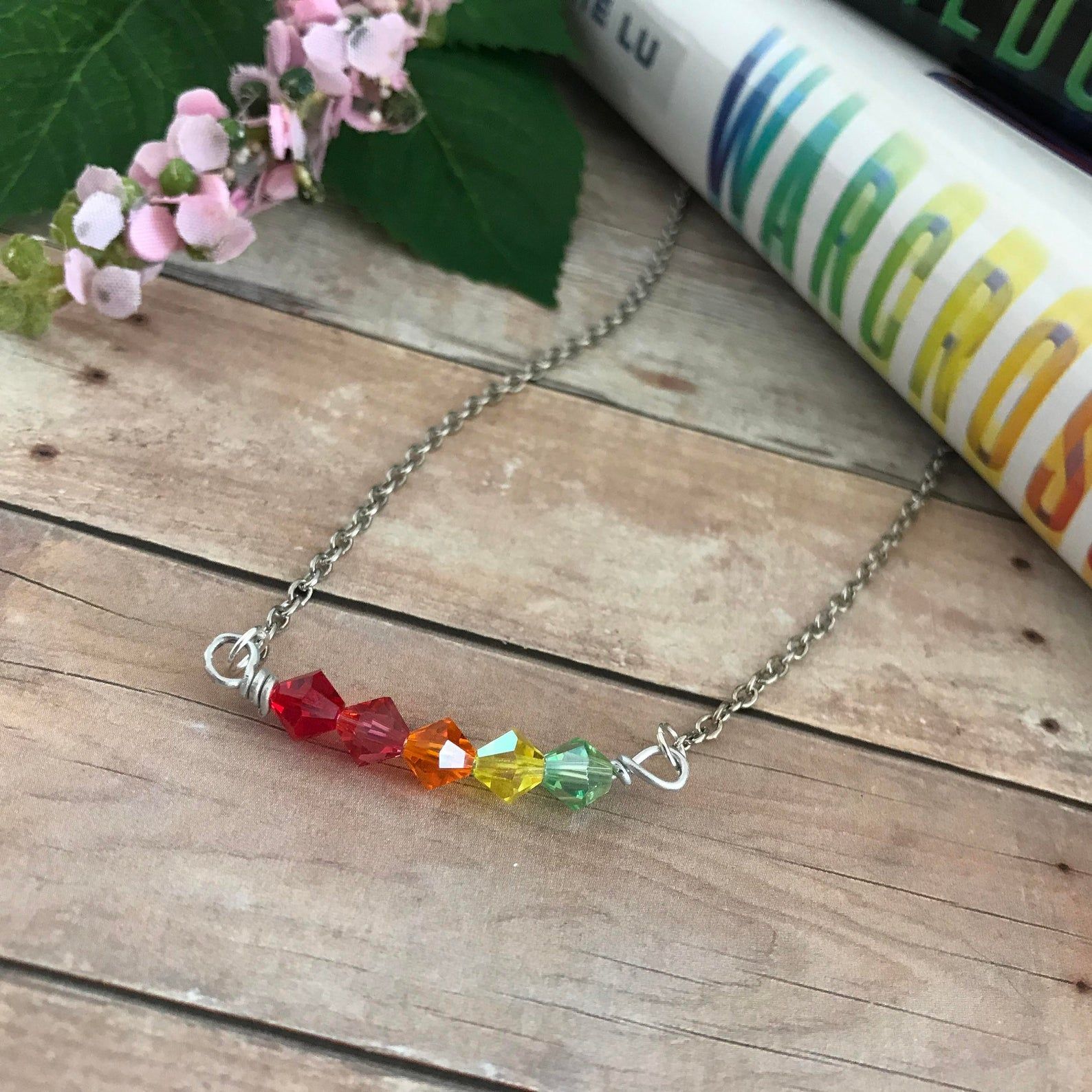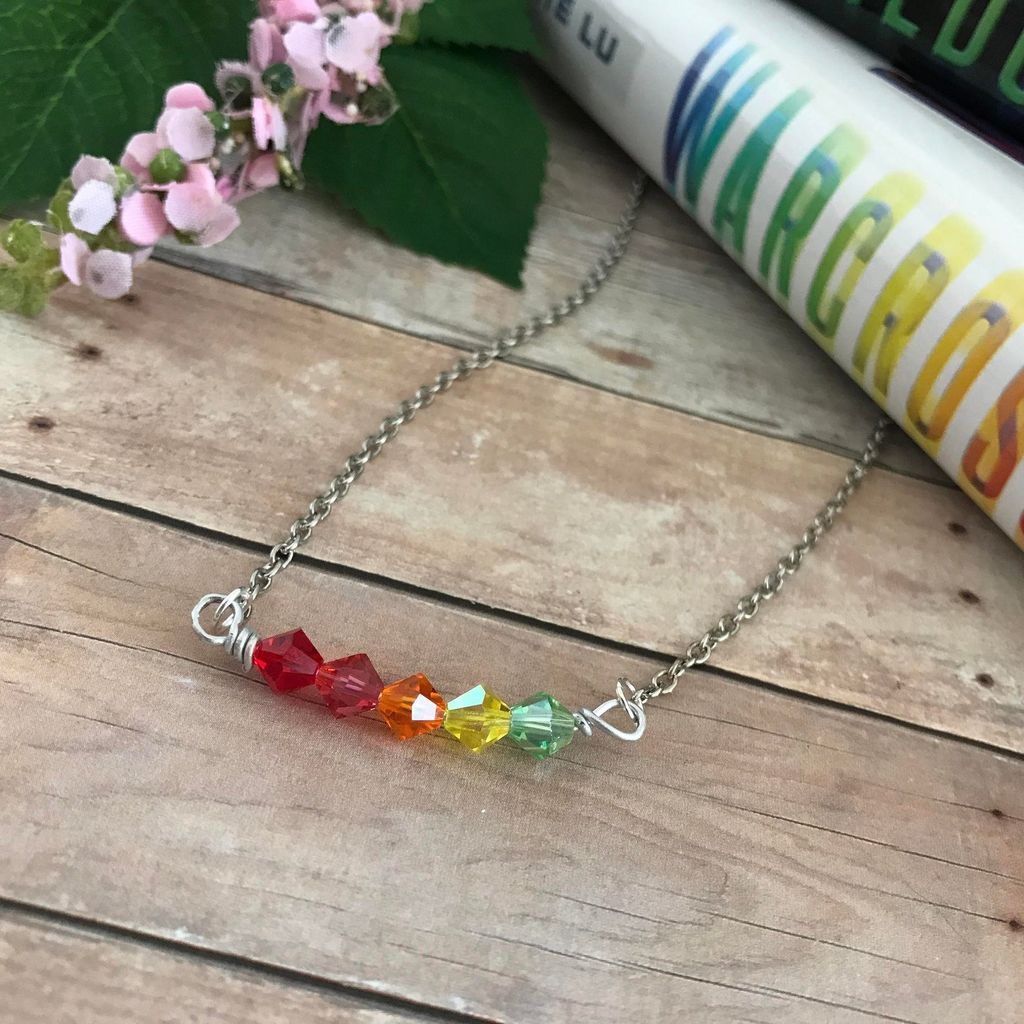 I am super into the fact this Warcross necklace was inspired by the font colors on the hardcover book jacket. $15.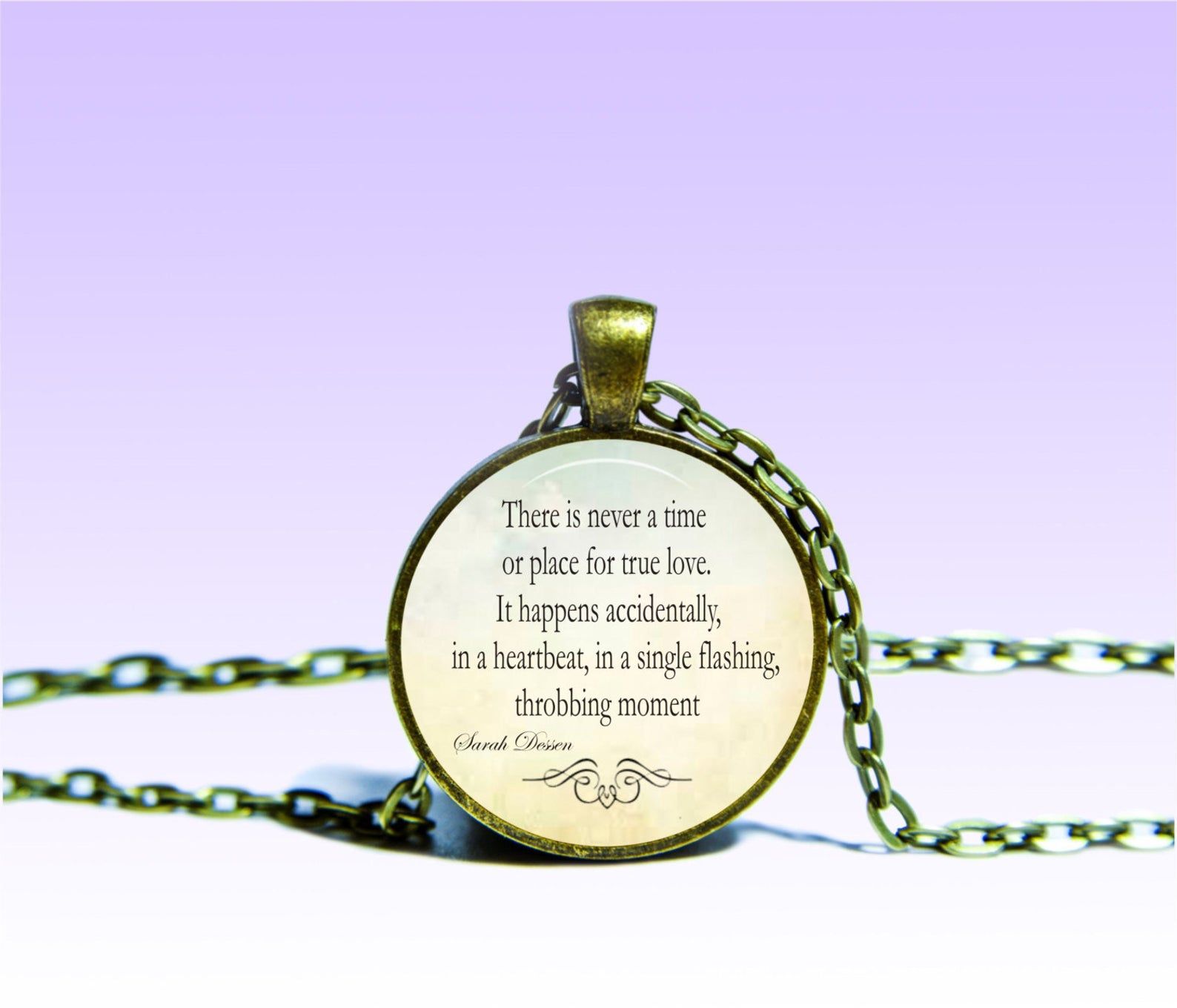 Wear a lovely Sarah Dessen quote necklace all summer long. $13.75.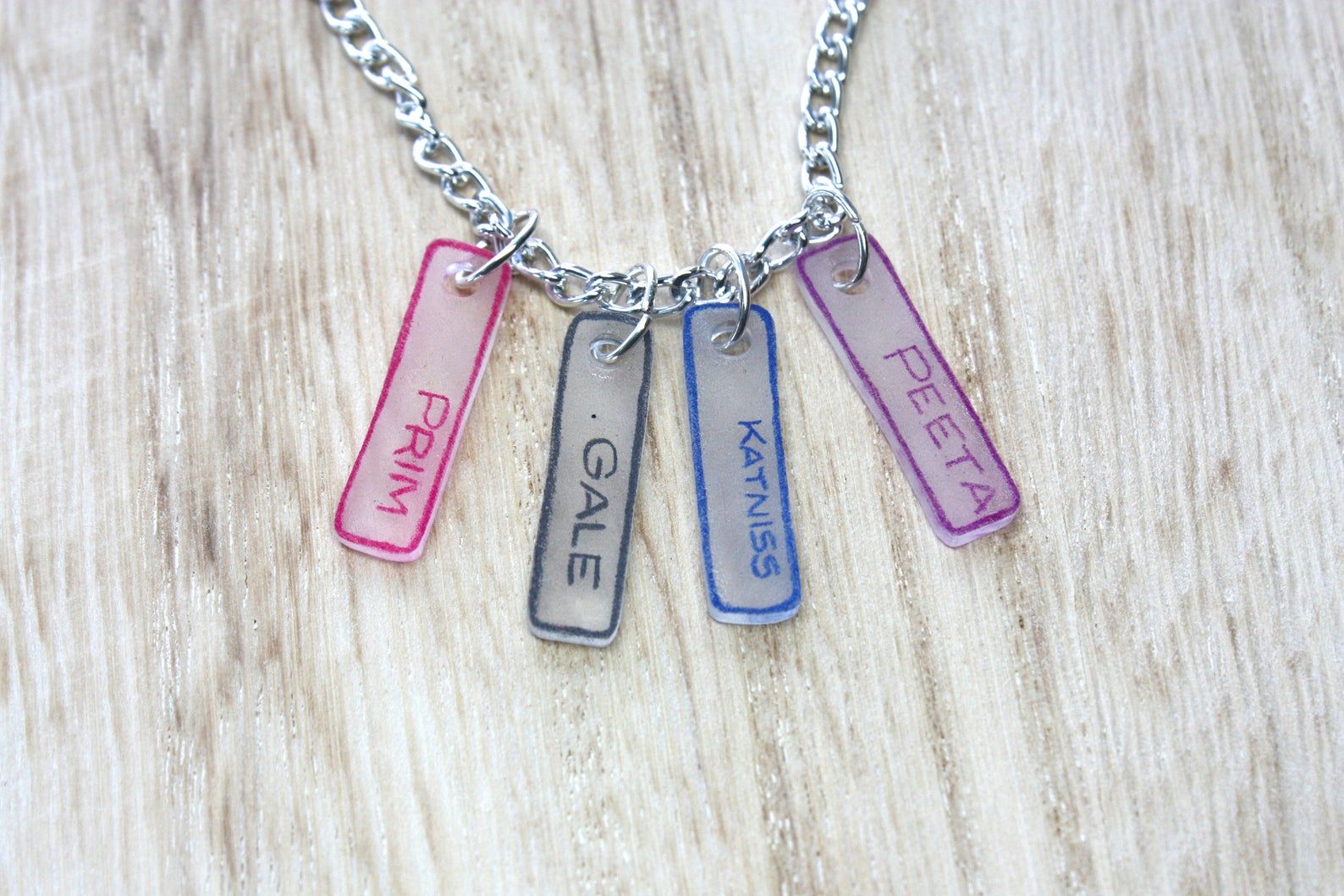 Your neck deserves a piece of jewelry that showcases your excitement over the new Hunger Games prequel with this character name necklace. $10.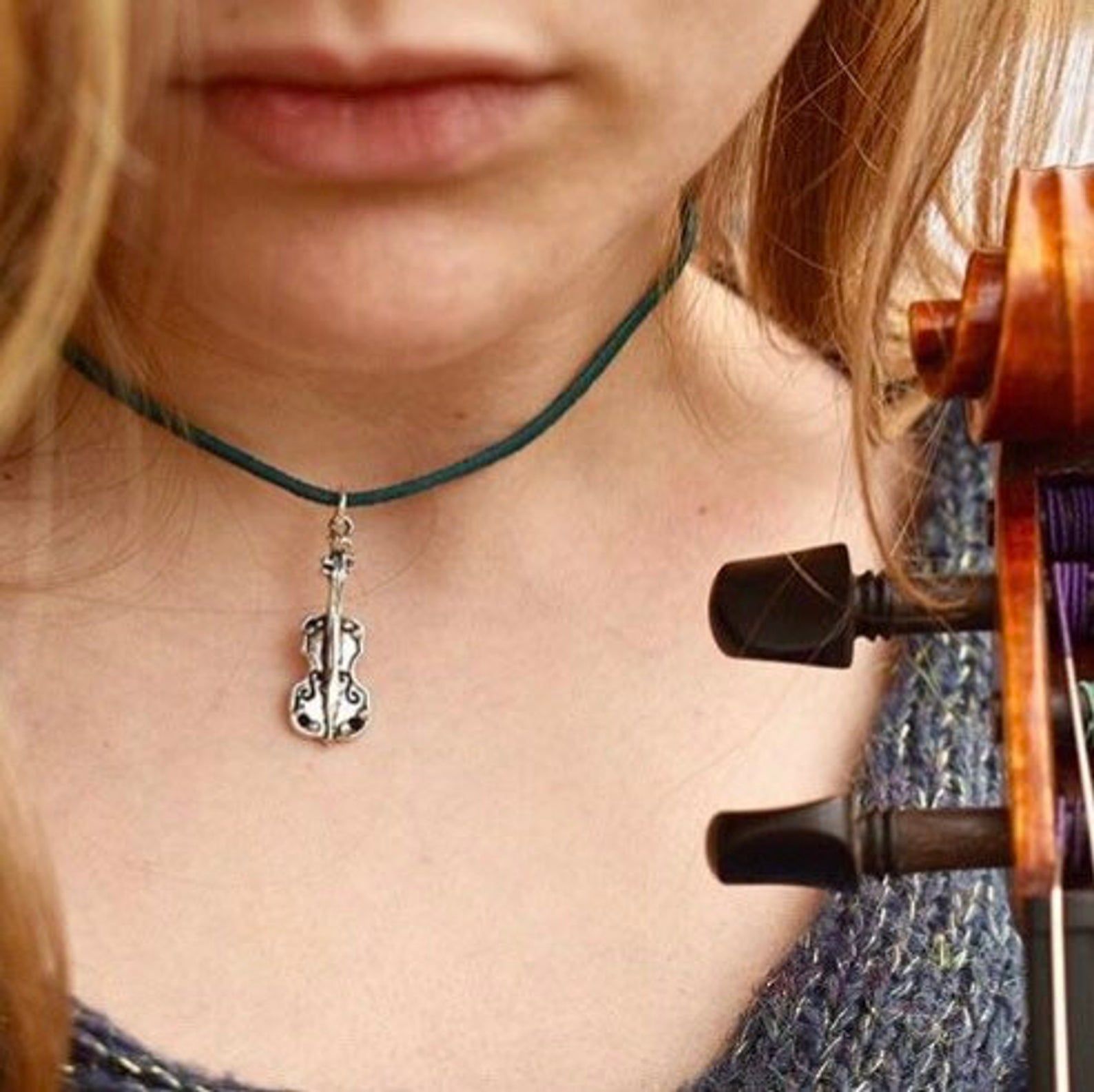 This violin choker pays homage to Victoria Schwab's This Savage Song. $9.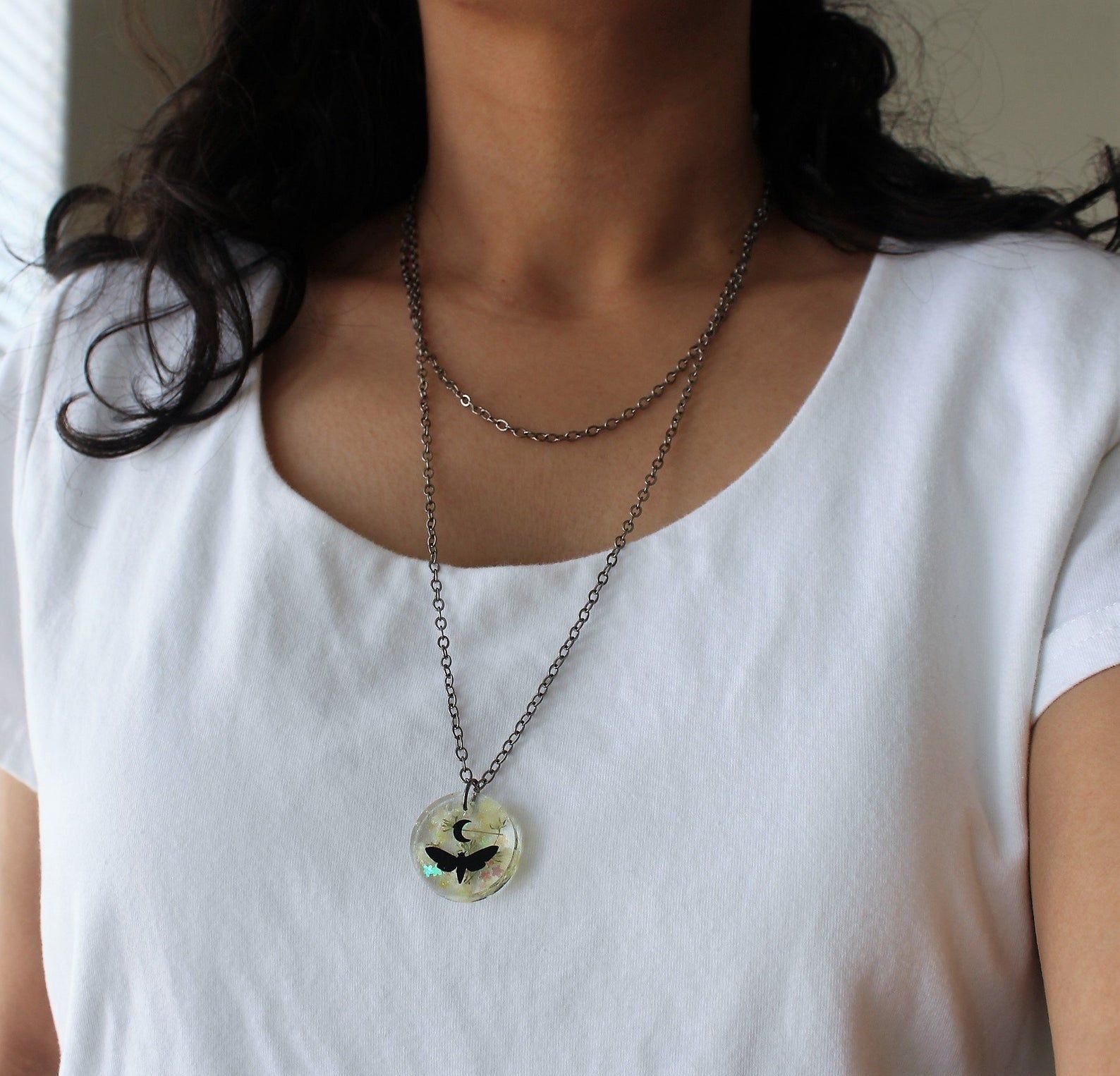 Last, but certainly not least, is this layered necklace inspired by Laini Taylor's Muse of Nightmares. So pretty! $20.
---
Can't get enough YA goodies in your life? You'll want to check out this collection of excellent YA book inspired finds, as well as these YA fantasy book inspired finds.