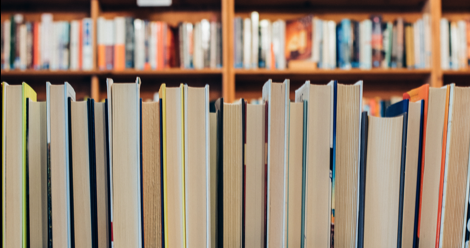 It's no secret that reading can be an expensive habit. Especially if you're someone who prefers owning all (or most) of the books you read. Maybe you prefer annotating. Maybe you like stacking up the books you've read on your shelf like trophies. Maybe you just want to able to read at your own pace. Whatever the case, the public library, while amazing, isn't always the best option. You need to find real and practical ways to get your hands on some free book deals. Time to start with YA book giveaways.
Enter book giveaways! Book Riot is constantly hosting excellent giveaways. Check our giveaways page frequently to find everything from individual YA novels to literary games to box sets. Here some of the other top sites that frequently feature young adult book giveaways:
YA Books Central has an entire giveaway section, where you can see many of the intriguing titles they're giving away up to two months in advance.
This dedicated YA site regularly hosts contests and giveaways for lovers of young adult literature. All you need to do is sign up for their newsletter to stay informed on what titles are up for grabs.
Every Monday and Tuesday, Adventures in YA Publishing features young adult book giveaways for fiction titles. The books are either recently released or about to be released, or ARCs of titles publishing in the next few months. In addition, the site hosts bigger book giveaways on Fridays and Saturdays.
At any time, Goodreads is hosting hundreds of book giveaways. Their giveaways are easily searchable by category, and the YA section has many exciting titles. If you've marked a title as t0-read and have email notifications turned on, Goodreads will even let you know if that title is featured in a giveaway.
Riveted, a site for young adult enthusiasts by Simon Teen, an imprint of Simon and Schuster, hosts monthly sweepstakes for titles they're publishing.
Bookish occasionally hosts giveaways, although not as often as some other sites. Check back every now and then to see what's on offer.
No matter the genre or book title you're looking for, there's plenty of sites out there that host great YA book giveaways. For most of them, they're as simple as entering your information. Others require you to sign up for a weekly newsletter or some other offer, but that's a very small price to pay for the chance of winning some excellent YA titles.