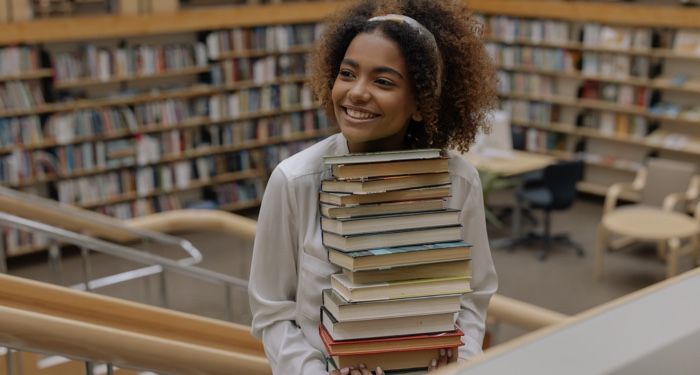 Lists
YA Authors With Deep Backlists
Is there anything better than finding an author whose work you love, and then marathoning their entire backlist of books? (Backlist, for those unfamiliar with the term, simply refers to all of the books that an author has written that aren't their brand-new titles.) In my constant state of reading new books, it's not often that I pick up a book by an established author and love it so much that I go on a book-buying spree and simply must read everything they've ever written…but when I do, it's really fun. It's also so interesting to recognize rhythms and recurring themes to a writer's work when you read everything they've ever written, especially if they write across multiple genres.
Young adult has been a category for a number of decades now, but YA as we know it really began to come of age in the late 90's and early 2000's. There are a lot of YA authors out there who have bene publishing for over ten years, and continue to produce YA books frequently, and so we thought it would be fun to take a look at some YA authors with deep backlists who have been publishing for over ten years. You've most definitely heard of these authors, but maybe you didn't realize they had quite so many books to their name! Either way, you're about to learn about some older but amazing YA titles you shouldn't miss!
Note: Since there are so many authors I could highlight, I limited this list to authors who've published YA consistently over their careers and have been publishing for ten years or more, and when possible I tried to include authors who have new YA release out within the last two years or have one expected within the next year!
I couldn't write this list without some honorable mentions! If you want to discover more great, prolific authors, check out:
Julie Berry (who has written YA fantasy and historical fiction)
Mindy McGinnis (who has a long backlist of hard-hitting YA but hasn't quite reached ten years in the business)
Tiffany D. Jackson (who writes great mysteries and horror but has also not reached ten years)
Meg Cabot (a YA queen with a deep backlist going back to the early 2000's, but hasn't released a YA book lately)
Sarah Dessen (who has been writing since the 90's but hasn't had a YA release since 2019 with The Rest of the Story)
Cynthia Leitich Smith (who has a long-running series called Tantalize and has published realistic YA for teens, but who also writes widely for kids)
Maggie Stiefvater (who is probably already on your radar for her Raven Boys series, the Wolves of Mercy Falls series, and her award-winning standalone work).
Have fun diving through these backlists! We hope you discover your new favorite author!
Related Reading